The energy spectrum scale is changing in Turkia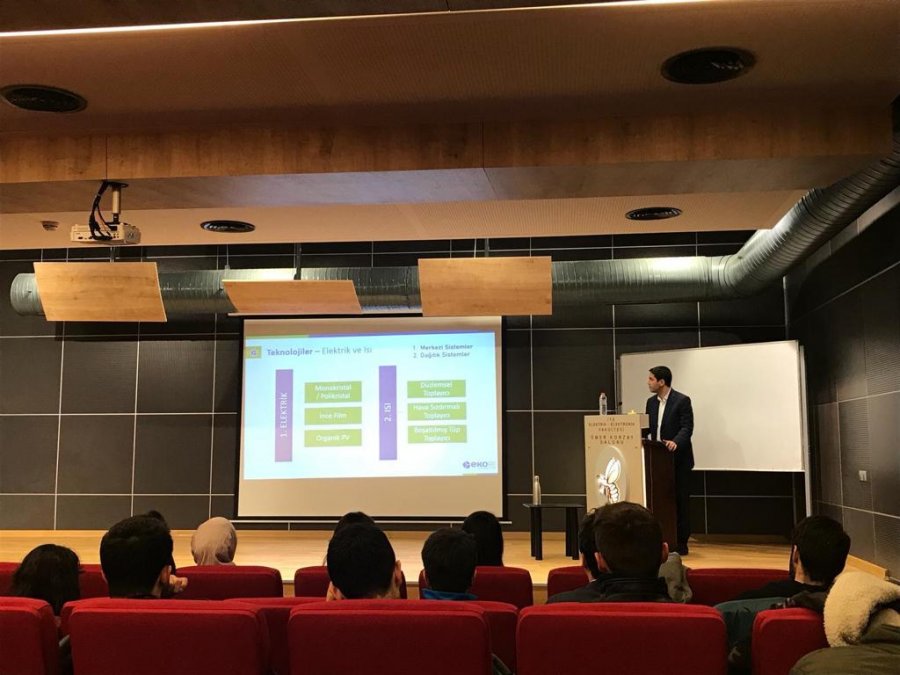 For the last 10 years, I have been emphasizing that Turkia has every opportunity to target 100% renewable energy. Some recent reports reveal that this vision is slowly beginning to bear fruit, albeit with compelling factors. This week's post is about which models for sustainability should be used and what should be considered.
I read the following news in one of the sectoral bulletins I received recently:
"Turkia's electricity generation capacity showed a net increase of 184.40 MW in September".
According to the data announced by Turkia Electricity Transmission Inc. (TEİAŞ), a new installed power of 2,213.8 MW in total came into operation in the first 9 months of 2020, while 273.70 MW of power was deactivated.
The net increase in this period was 1,940.10 MW.
By far, the biggest share in this increase was the investments in hydroelectric power plants with dams, where 1,234.60 MW of power came into play.
Wind energy investments ranked second with 485.80 MW of new installed power, followed by solar energy investments with 365.90 MW.
However, in 2020, 270 MW of natural gas-based power and 3.70 MW of domestic coal-based power were deactivated.
You can read the full text of the news at https://yesilekonomi.com/ilk-dokuz-ayda-2-213-mwlik-guc-dereye girdi/?utm_source=newsletter&utm_medium=email&utm_campaign=ruezgar_enerjisi_buelteni&utm_term=2020-10-09.

What I highlighted in my 2013 TPQ article
After reading this news, I smiled with the lightness of being right in my long-standing predictions and I remembered that in 2013, in the Turkish Policy Quarterly (TPQ I wrote an article titled, "Why should Turkia aim for 100% renewable energy?": http://turkishpolicy.com/article/632/why-Turkia-should-aim-for-100-renewable-energy-summer-2013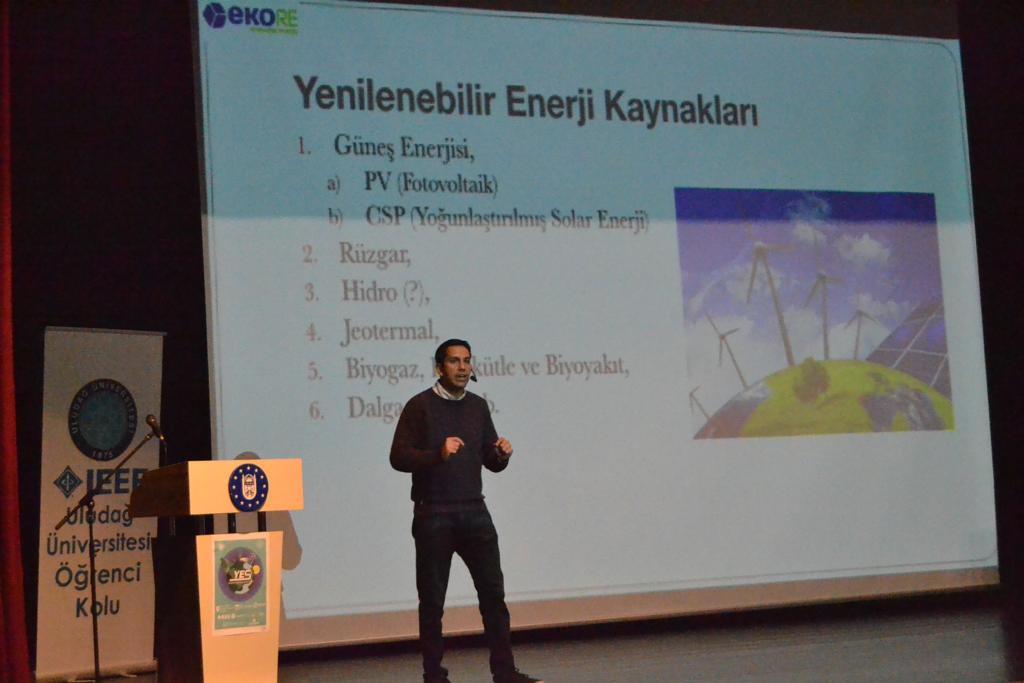 In this article, I briefly said:
By changing its energy policy, Turkia should first increase consumption to optimum levels with energy efficiency, stop supporting environmentally harmful energy production such as nuclear, coal and shale gas, and aim for 100% renewable energy. This will both ease the economy by reducing energy imports, protect the environment by reducing carbon emissions, and enable energy independence, which is a matter of national security. Turkia can set a great example in the global energy industry by leading many countries in the transition to a carbon-free economy.
Business cycles accelerates change
For more than 10 years, I have explained on every platform I have been on that Turkia should abandon fossil fuels and obtain its energy source entirely from renewable energy and that fossil fuels should be used as raw materials. I have always given the same message at universities, sectoral events, sustainability conferences and unrelated events: We need to aim for 100% renewable energy and ultimately complete this transformation in energy.
Our years were spent struggling with the fossil fuel lobby's rhetoric that "solar energy is not feasible". In the video above, I made a presentation to the Faculty of Engineering students of Celal Bayar University which is member to the IEEE (The Institute of Electrical and Electronics Engineers) in which I explain that these statements are not true and I explain the philosophy of the subject.
In the past, there have been people who made fun of me because of my 100% renewable energy rhetoric. Finally, we can observe that this change is accelerating as a result of a better understanding of the factors that threaten humanity such as business cycles, economic conditions and climate change.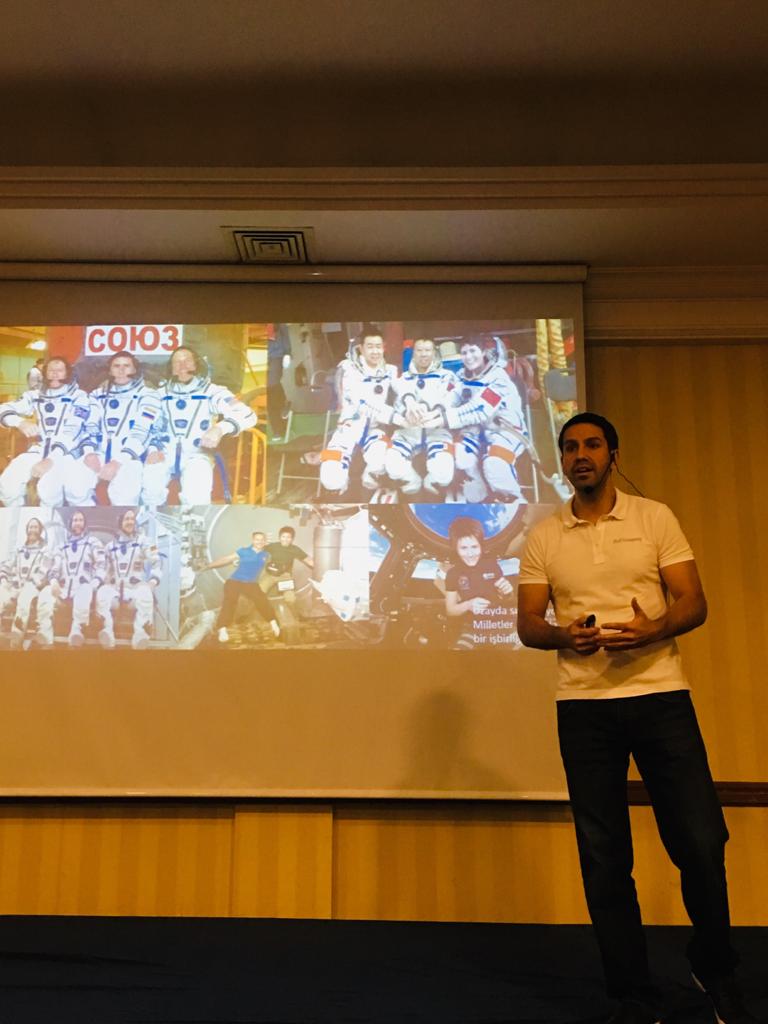 Yet we still have a long way to go. In order for energy resources to be transformed into 100% renewable energy, all institutions and organizations related to this issue must have this will. It is possible to make this change in less than 3 years once we receive the necessary support.
The transformation of the energy source into completely renewable energy does not only mean that we should abolish large natural gas or coal-fed power plants and instead build large solar and wind power plants. Here it is necessary to take advantage of all models. According to this:
1) Establishment of Central Renewable Power Plants
We can convert any resource that nature has given us, such as sun, wind, geothermal, bioenergy (biogas, biomass, biofuel, etc.), waves, currents, into energy. Here, we need to make use of geothermal and bioenergy plants for the base load that enables us to generate electricity 24 hours a day, so that we can compensate for the fluctuation in the grid to a certain extent. Or, power plants whose efficiency increases or decreases during certain periods of the day, such as solar and wind, need to be hybridized. For this reason, I personally see the recently issued hybrid regulation as a very positive development. You can read the details at https://www.enerjiportali.com/yenilenen-enerji-kaynaklari-yonetmeliginde-hybrit-enerji/.
This is an example of hybrid power plants that have started to be built in the sector: https://yesilekonomi.com/turkiyenin-ilk-ruzgar-gunes-hibrit-projesinin-yatirim-sureci-basladi/?utm_source=newsletter&utm_medium=email&utm_campaign=ruezgar_enerjisi_buelteni=-1009_
While establishing central renewable energy power plants, we must prevent the emergence of our oversupply disease. In other words, we should not install these power plants wherever we can simply because they make good money.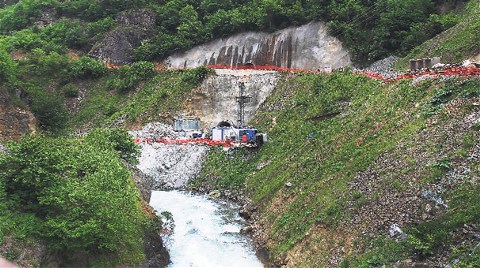 Here is an example of Hydroelectric Power Plants (HEPPs) that have experienced the problem of excess supply the most.
We need to put these power plants into practice by observing a planned and programmed balance. In other words, it is necessary to prevent damage to nature and our environment due to the excessive installation of these nature-friendly and nature-based technologies and the implementation of certain aspects of the technologies (such as the precautions to be taken in geothermal power plants). In other words, this is called 'making things worse'. As an example, I would like to share the following news that I recently read from Tourism Bulletins: https://www.turizmaktuel.com/haber/cennete-ihanet-mugla-da-32-saha-jes-e-acilir?utm_source=newsletter&utm_medium=email&utm_campaign=oteller_dikkat_50_oda_sarti_interm_2020 -10-09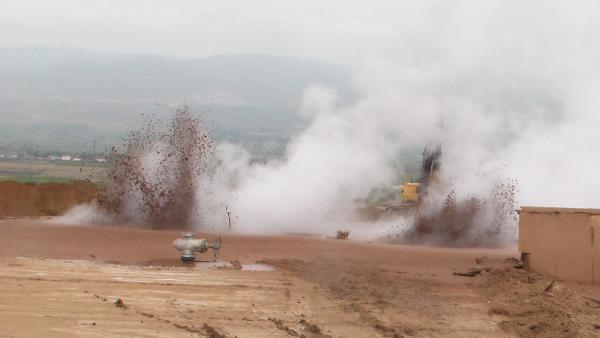 A JES field
In summary, this news article says: 32 sites in Mugla have been announced for geothermal power plants (JES), which dry trees and cause environmental destruction. Among the places to be massacred for 30 years are the fields in Bodrum Mai,, a wonder of nature and tourism, historical Bafa, Turkbuku, Dalyan, Datca and Marmaris.
I know that none of the above happens if geothermal power plants are installed properly. When I say being set up properly, I mean that power plants are not built side by side in a way that nature can't handle, and that the power plants are built completely in accordance with all rules and regulations.
The same problems apply to hydroelectric power plants. Due to the excess supply, more than one HEPP built on the same water stream dries that water source. We encounter such problems mostly in the Black Sea Region. I want to repeat here what I say everywhere. The name says it all: Renewable. In other words, if that water source constantly renews itself and gives the same production or even more, then that HEPP can be counted in the renewable energy category. However, if HEPPs are built on each stream with the logic of "water flows, we make money", the balance of nature will be disturbed. HEPPs that dry the water and harm nature are not renewable energy in my opinion. That's why it is very important to have an authority that will keep this balance and make the planning properly.
I also seem to hear criticisms that these power plants take up a lot of space on land. In fact, we do not need to install these large central systems only on land. Most of the world is covered with water. Offshore wind power plants can be installed in potential locations. Let's take a look at the plans of England, which is not very lucky with sun, but has serious wind potential. The UK aims to meet the electricity needs of all homes from offshore wind farms in the next ten years. I am sharing the link of the related news: https://www.enerjigunlugu.net/i England-on-yilda-tum-evlere-ruzgarla-elektrik-saglamayi-hedefiyon-39354h.htm
In the same way, you can install solar energy systems on water. I would like to remind you again of the two blog posts I wrote on this subject:
https://www.serhansuzer.com/en/yuzer-gunes-enerjisi-sistemleri-1
https://www.serhansuzer.com/en/yuzer-gunes-enerji-sistemleri-2
2) Distributed Systems
The model that I personally care about the most is distributed systems. In other words, on-site production, on-site consumption. That is, all buildings, sites, villages, towns and neighbourhoods, etc. I'm talking about generating their own energies and consuming these energies on the spot. Eventually, there will be a shift from central systems to distributed systems. For this, technologies such as solar energy systems (for both electricity and heat), micro wind turbines, and heat pumps installed on roofs must become standardized in all buildings according to natural conditions. In other words, I am talking about the legal requirement to install solar energy systems on the roofs of all houses in a sunny place or to install micro wind turbines in all houses in a windy place. This will happen in the future.
An example is the law enacted by the state of California: California became the first US state to require solar panels in all single-family homes and apartments built after January 1, 2020. You can read the related news at this link:
https://www.bbc.com/turkce/haberler-dunya-44054893#:~:text=California%2C%201%20Ocak%202020%27den,k%C4%B1lan%20ilk%20ABD%20eyaleti%20oldu.&text=%C4%B0n%C5%9Faat%C3%A7%C4%B1lara%20evlere%20tek%20tek%20g%C3%BCne%C5%9F,sistemi%20kullanmas%C4%B1%20se%C3%A7enekleri%20de%20oluyor
Likewise, while electricity is produced in houses with roof-top PV panels, the heat obtained from water heater systems can be used for the heat needs of the house. Hybrid panels, which generate electricity from the front and produce heat thanks to the special alloy pipes from the back, can meet both the electricity and heat needs of the house.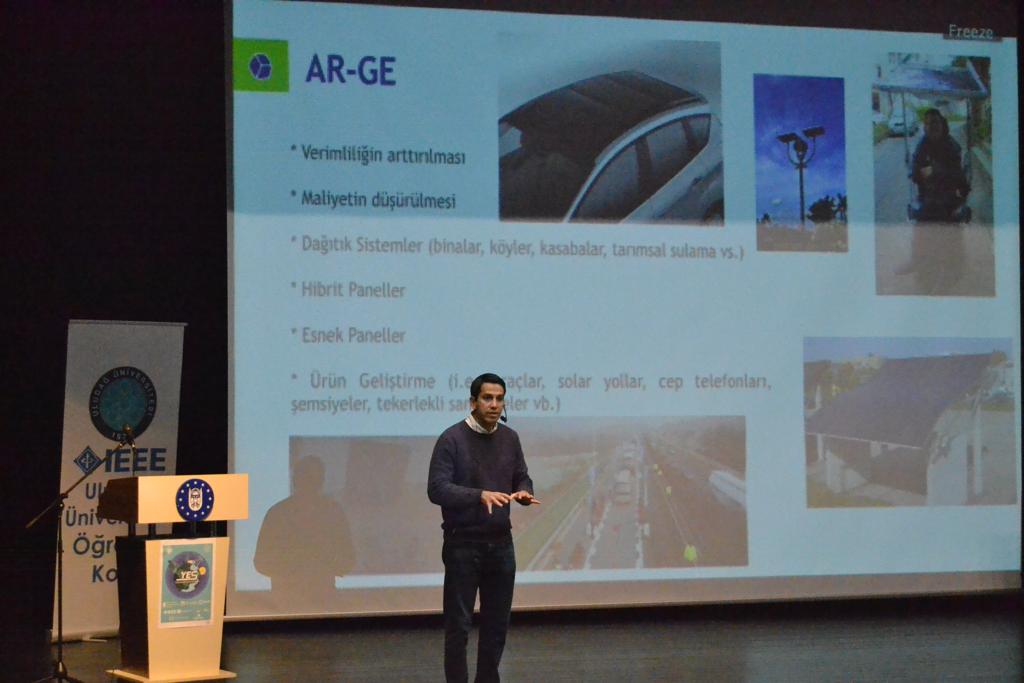 Assuming that we can obtain energy from anything that burns and moves, it is even possible to generate electricity from a bicycle, which is one of the models that hits the bottom of the issue of distributed systems. Here is the concept project developed in the Netherlands: https://www.facebook.com/GoWasteEd/videos/3655918444458922/?vh=e&extid=0&d=n
Finally, we can say that distributed systems constitute an important place not only for buildings but also for vehicles used. In the future, charging stations will be placed in streets, avenues and in different parts of countries as well as entering all houses. Gas stations will be replaced by charging stations. Everyone will have access to a station that will charge their vehicle.
The issue that needs to be considered in distributed systems is to prioritize safety and human health while installing these energy systems. For example, when installing a SPP, all precautions must be taken at the highest level against the possibility of a fire. If the standards are followed, there will be no problems.
3) Energy Storage Systems
Energy storage systems play a critical role in both centralized and distributed systems. Because as I mentioned earlier, besides the other types of base load renewable energies such as geothermal and bioenergy, energy storage systems are essential to ensure the continuity of renewable energy for types such as solar, wind, wave, current, and other than renewable energies. In other words, it is possible to place high-capacity battery systems next to central renewable energy plants and store some of the energy produced and use this energy when demand is high. This also prevents imbalances in the grid.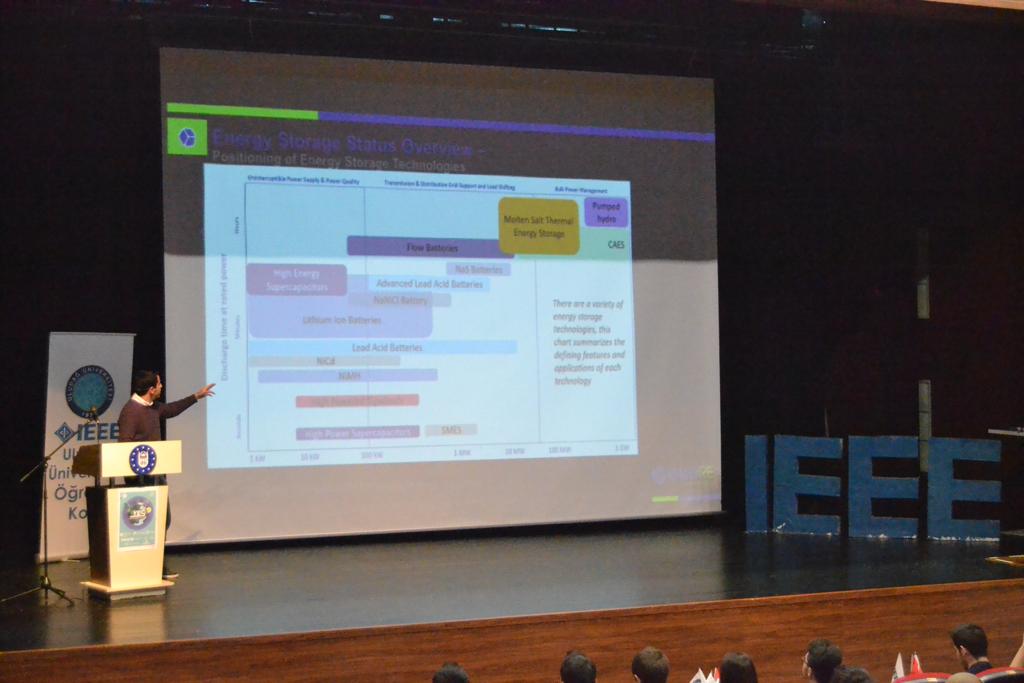 Meanwhile, energy storage in solar energy and geothermal is possible not only by storing electricity, but also by heat storage. Minerals such as molten salt, which can retain heat for a long time, are generally used for heat storage. This heat can then be combined with water to produce steam with high heat and pressure, and electricity can be produced again with a steam turbine. Or heat can be used directly. This heat can be used directly with the central heating system, CSP (Concentrating Solar Power) or geothermal systems.
Thanks to the battery systems in the house, the electricity obtained from the sun can be stored and used at any time of the day. These battery systems are the heart of the whole system, not only at home, but also in the electric vehicles we use (car, motorcycle, etc.).
In summary, let me tell you what will happen in the future when we experience the energy revolution. Fossil fuels will be abandoned for energy needs and all needs will be met from renewable energy. In addition, centralized systems will be replaced by distributed systems.
The real question here is not what will happen, but when it will happen. Here, too, the attitude of the political will, will determine the timing.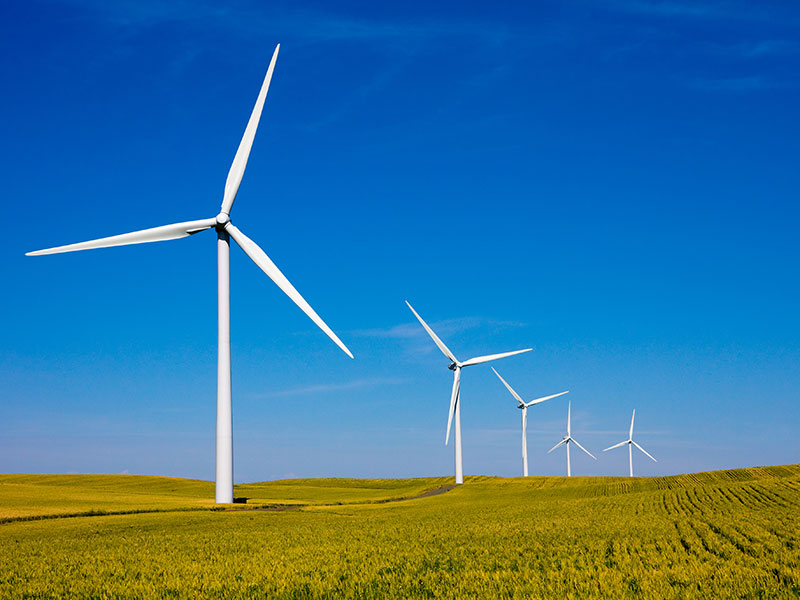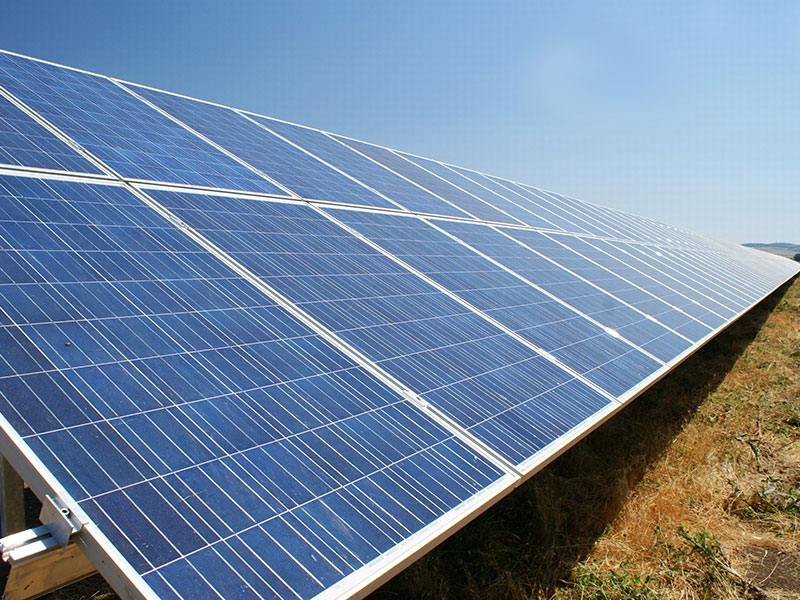 Tag: ekoloji