Turkish football's unchanging complex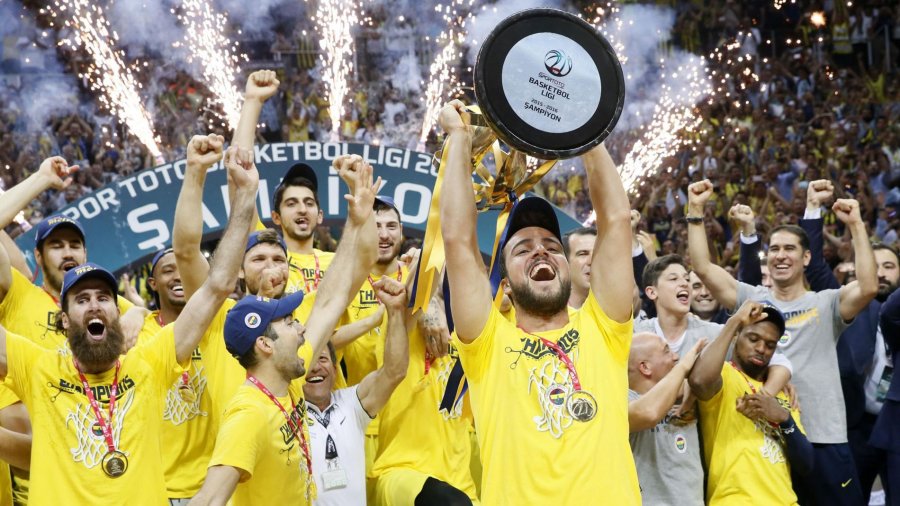 First, I extend my heartfelt congratulations to Fenerbahçe's basketball team for winning the Euroleague championship. What a great success for Turkish sport. I wanted to write this post on the evening of the championship because it is about the sport community in Turkey. We need to properly analyze Fenerbahçe's win, the achievement of its incredible coach, Obradovic. Since 2013, he has worked with the right people to constantly improve the team on its path to the championship. His success in creating an oasis in the middle of the desert should not be viewed as our success. What I want to write about today is the desert we have created.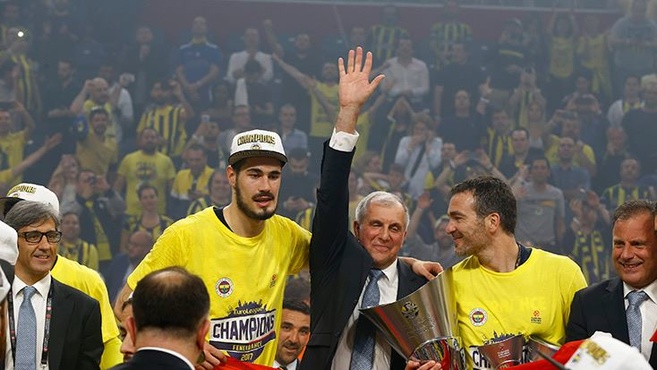 When Beşiktaş' football team was eliminated from the European Cup, the people in charge at Galarasaray fired off tweets highlighting Galatasaray's UEFA championship a full 17 years ago. These are the very people I advised to "wise up" in my post entitled "How to reverse Galatasaray's seemingly unstoppable decline". I also wrote that it was high time we showed these people the door. To refresh your memory, here's a link to that post: http://serhansuzer.com/en/how-to-reverse-galatasarays-seemingly-unstoppable-decline
Last week, on 17 May, the Galatasaray Sports Club staged an event in Turkey to which the legendary team players who won the EUFA Cup were invited.

Winning the UEFA Cup 17 years ago
On social media, Galatasaray fans wildly celebrated the UEFA Cup victory 17 years ago. I always enjoy the sight of former players at events such as this one and I'm always happy to see such Galatasaray legends such as Prekazi, Turgay and Hasan Şaş. However, I, a die-hard fan of Galatasaray, was put off by the tenor of these celebrations. Here are some photos from the event: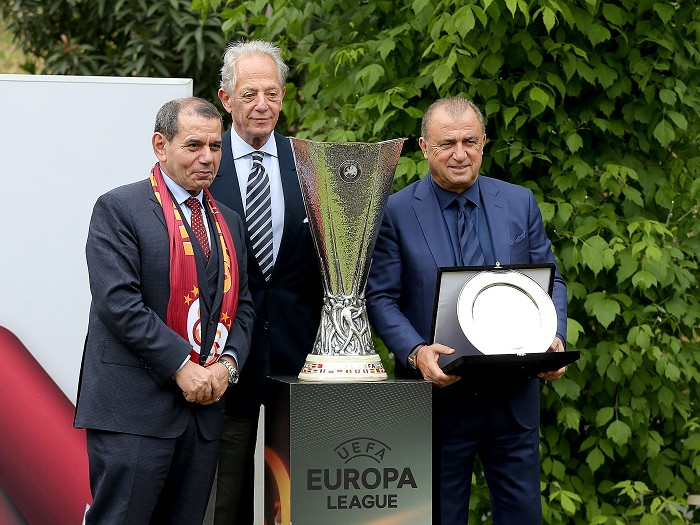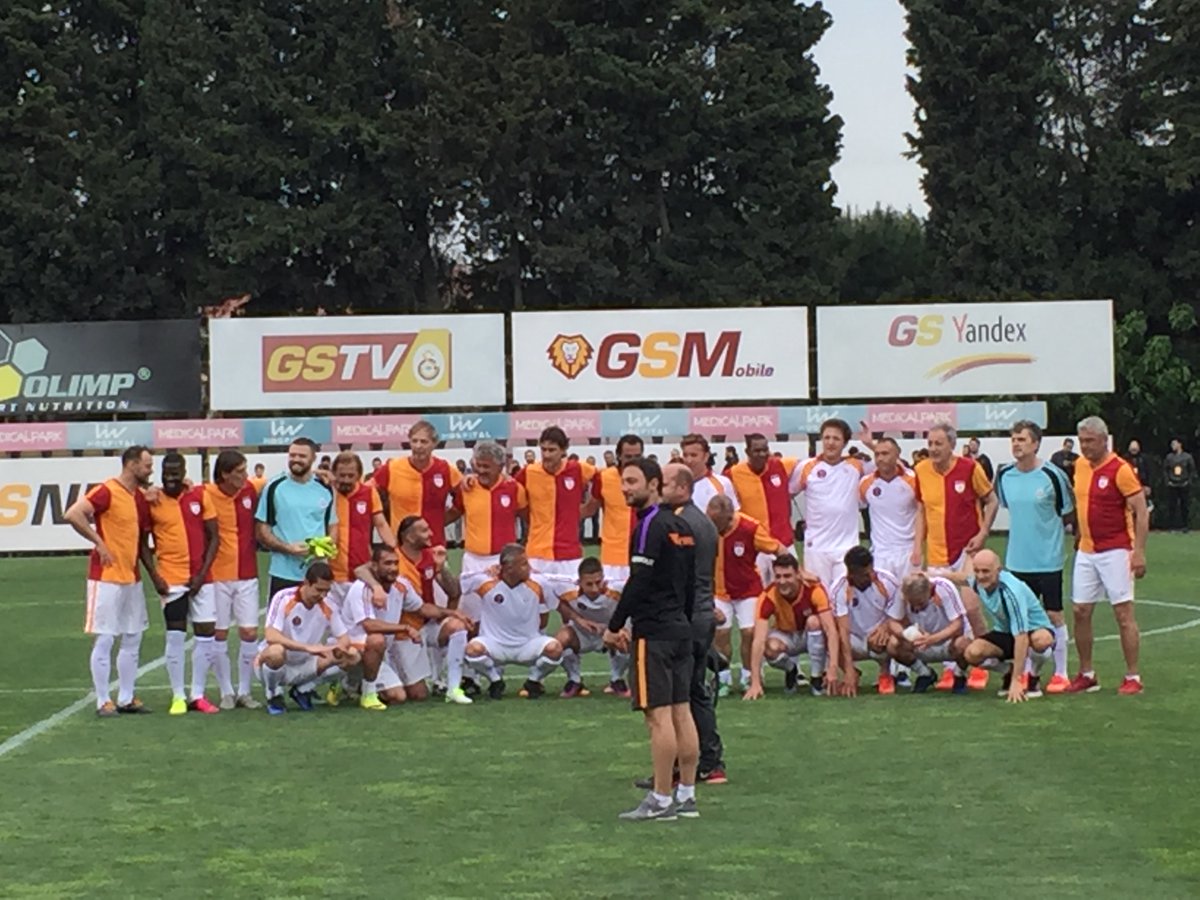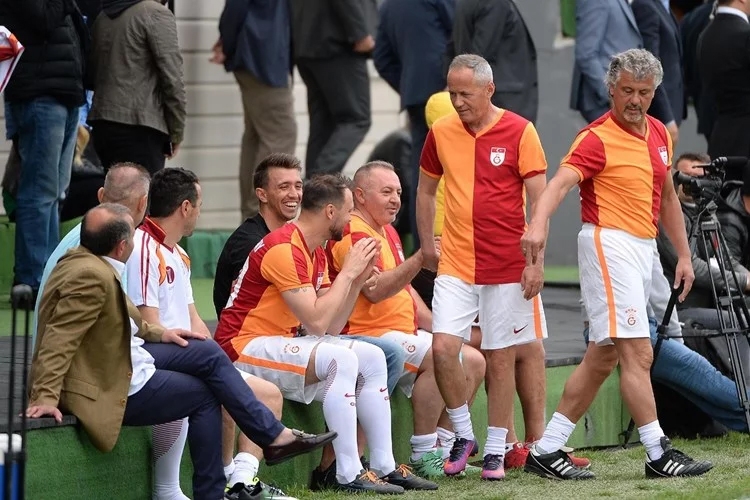 Naturally, this achievement will always be a source of pride and joy. However, continuing to celebrate it as though it were an annual festival despite having failed to post any new achievements since rings a bit hollow, in my opinion. What I'd like to talk about is the deterioration of our team's performance ever since that year, our balance sheet and the statistics with which we measure success.
Last year, on 19 May, a youth and sport holiday on which we remember Atatürk, I remember reading this headline in Hürriyet, a leading newspaper: "Here's the 2018 Model Galatasaray. The earth will move!" Here's the article: http://www.hurriyet.com.tr/sporarena/galeri-iste-4-buyuklerin-yeni-sezondaki-kadrolari-40462697#page-15
This kind of empty boosterism gets me down. This is what goes through my mind:
We witness the same empty chants every year. In an environment in which the assumption is that one of Istanbul's three big teams will win the championship (and keep in mind that even though it doesn't happen often, teams outide the big three have won), the chairmen and the directors of the other clubs start sounding off. The press either mirroring this or starts agitating for higher ratings with news about the three big teams that have lost hope of winning the championship. The transfer of all the major players in the world to Galatasaray, Fenerbahçe and Beşiktaş begins. Messi and Ronaldo are about the only players who aren't approached. Players come and go. When there are reports of a star player being transferred by one big club, the other two clubs try to alleviate the pressure they're under, which means beginning the process to transfer different players from that same country

"Anelka's bonus"

Of all the transfers, the one that made the laugh the most was that of the French striker Nicolas Anelka. At that time, Fenerbahçe had really transferred a lot of top players. For example, they succeeded in bringing to Turkey the global star Roberto Carlos. Anelka may have been nearing the end of his career, but he was still a legend and his arrival at Fenerbahçe was thrilling, especially for that club. Everyone was expecting Galatasaray to respond with a similar high profile transfer, but instead they decided on a player everyone considered to be out of shape and not in the least attractive: Franck Ribery.

From left to right, French national team players Ribery and Anelka
When Ribery arrived at Galatasaray, all the Fenerbahçe fans made fun of us by referring to a TV commericial that was popular at the time. "Anelka's bonus came," they would say. We later saw what that "bonus" could do. A player who was young, but had immense potential, Ribery's career later soared to incredible heights. I could even say that the career of Ribery, who is still a top player at Bayern Munich, has eclipsed that of Anelka. The only down side was that everyone at Galatasaray was sad to see him go after only a year. It's additional proof of our managerial weakness.
Following and imitating instead of leading

The three big teams, who keep tabs on each other, copy each other's moves and try to keep up with each other, care only about not being left behind. How's that for a sense of vision? They decide on a course of action simply so that nobody will ask them why didn't do what the other two teams did.
They haven't got a master plan or professional directors who would be able to implement a plan. All they do is squabble with each other and make flashy announcements to keep their fans happy, etc. etc. The result? Turkish football clubs that are left by the wayside, who huddle together like vultures and who get smacked down when they compete for European cups.
My generation made serious progress when it came to Turkish football. I wrote about this in a piece entitled: "Ego will be the end of us". Below you'll find an excerpt from that post (http://serhansuzer.com/en/ego-will-the-end-of-us) in which I recount an experience I had a long time ago.
"… back then (up until the '90s) we were so resigned to failure that we rejoiced if our team lost by a small margin. Fortunately, my generation's inferiority complex, which made us say, "We lost, but at least we weren't crushed," is now a thing of the past. I have vivid memories of what it was like back then.
For example, from the ages of 11 to 16 I went to summer school in England. I can say that those summers were the most enjoyable of my entire youth. In those years, I remember being beat by England 8-0. As we settled in to watch a match against a European team – particularly from Italy and Spain – we'd joke, "Let's see how much they beat us by this time." This joking around naturally affected our sense of confidence and made us even more determined, fierce fans when we watched a match. I also remember periods in which we won all our matches or in which we lost to those who ridiculed us by a slim margin like 4-5.

From a couple of guys passing a ball to a real soccer pitch…
Actually, since the founding of the Republic my generation has been one that has taken Turkey to the next level in a number of areas, including sport. I'll give another example, this one from my university years. During one of my summer breaks I went to Harvard University to take macroeconomics and advanced algebra classes for which I received credit at the university I was attending in Canada. I had two roommates at Harvard. One was a computer engineer named Peter, an endearing almond-eyed guy with a southern accent I'd chat with when I had the chance, but who was almost always in the computer lab. My other roommate was Austin, a tall good-looking guy who played pro soccer in Colorado. Austin and I always hung out together. When we learned shortly after we met that we both shared a passion for football we found a ball and started playing together in Harvard Yard. When others saw us playing they joined in. By the end of the first day we had 6 or 7 people. We had an even bigger crowd the next day, and the numbers only grew. Austin and I got a reputation as the football players. Whenever anyone wanted to play they would call us. By the end of the first of my two months at Harvard, there were too many of us to squeeze into the Yard and we began to organize tournaments at a real pitch on the other side of the river in Boston. It was great fun. One day, Austin asked me: "Serhan, we've been playing football for a month and I've told you where I play, but you never talk about your career. Where do you play?" I was in a joking mood, so I told Austin I played for Galatasaray's PAF team. "I can tell," he replied. I just smiled. In fact, I had no professional experience. Mostly, I had just kicked around a ball with my twin brother or played with the local kids in the streets of Bebek where I grew up. Strictly for fun, I had also played on my high school team. There is nothing professional about my experience with or approach to football, but, as an amateur, I am passionate about the sport and give it all I've got.
My generation's success in football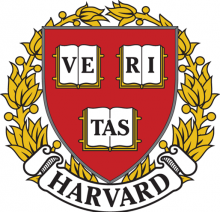 That summer in America I was suddenly regarded as something of a "star" at my level of football. Although I'd played defense in high school, in the matches in America I moved right to center position and was effectively the team captain. I also have to allow that I improved greatly due to the frequency of our matches and practice sessions. I was known at Harvard as the Turk who was good in football. A few days after I'd fibbed to Austin, I brought up the subject again and admitted I'd been pulling his leg about my football experience. At first he didn't believe me. After I repeatedly assured him it was the truth, he said: "Well then, how can an amateur play this well? I can't be because of the level of play in Turkey, for we all see how poorly Turkey does in tournaments." I instinctively sprang to my country's defense by saying, "It's true that the Turkish national team hasn't done well in any tournaments, but that doesn't mean they never will. You've seen how I play. I'm not all that good compared to those of my generation. I suggest you watch how Turks my age play. We'll be successful in future tournaments." My words proved to be prophetic. Galatasaray first won the UEFA cup and then the Super Cup, and the Turkish National Team placed third in the world. The players were all from my generation."
Other than the successes we posted at the end of the 90s and in the first decade of this millennium, we have achieved nothing. This is true not only of Galatasaray but of Turkish football in general. We saw a live illustration of this last week.
The celebrations surrounding the winning of a cup 17 years ago raised some questions for me:
1. Do teams like Real Madrid, Barcelona, Manchester United, Chelsea and Bayern Münich, all of whom have won cups several times, take a few days in May every year to commemorate their victories like we do?
2. How have these teams managed to g o from success to success instead of gloating over a single championship?
I've written this repeatedly and I'll doing it here again. It's obvious what Turkish football needs to do to reach the level of the other big clubs in Europe. It will take a long-term approach. Everyone will need to be patient and respectful. Below, I outline what needs to be done:
Master Plan: Every Turkish football club should prepare a master plan and take all subsequent steps accordingly. Instead of aiming for instant success, the plan should cover five to ten years and constantly build on itself.
Communications: This master plan should be clearly explained to everyone concerned, especially the fans. We are an impatient people. But if the intended course of action and all its details is shares with fans, club members, the press and all other stakeholders, I think everyone will show some patience and do what they can to contribute. It's also important during this process to make good use of the press, media, social media and communications channels within the individual clubs.
Infrastructure: More than anything, we need to immediately invest time and resources in infrastructure. The reason infrastructure hasn't been prioritized previously is that it does not produce instant results. That is to say, a serious investment made today will show results only in perhaps five years. Unfortunately, no club director (and this despite the fact that some have held that post for 20 years) is that patient. In order to get instant results, they instead spend double what they would need to spend on infrastructure for signing star players. It's such a pity. We shouldn't waste another second in declaring infrastructure to be our top priority and investing in it.
Balance sheets: The fiscal health of the clubs must be addressed. That means balancing the books. It's clear what needs to be done. Find ways to increase revenues. In addition to the classic models, creative models need to be implemented to that same end. Additionally, spending needs to be reined in and those with vested interests need to be cut off. This, too, can only be achieved with a master plan that is carried out to the letter. Let's not forget that sport is a top sector these days and sporting success depends on financial success.
Qualifications: The directors of the sports clubs and federations, referees, and everyone employed by related organizations and groups should be hired or promoted based solely on their qualifications. This country's ills can all be traced to cronyism. Put the best people in charge. It's really that simple.
Education/Training: From what I've been able to observe as an outsider, I can say that most Turkish football players are ignorant. They can't handle fame and fortune at a young age. They shine for a time, but they can't maintain a high performace level. They don't speak a foreign language, which makes it difficult for them to play outside of Turkey. (The exception is Turkish players from Germany and Holland. Because they grew up in Europe they speak multiple languages and are inculcated with Western culture.) In fact, any player who wants to develop his game should gain some experience abroad. In short, it's important to put more emphasis on training all our football players. We need to set up a system in which they go to high school or even university, like in America, while playing football. Above all else, they need to learn about life from a very young age. It would be of great value for them to learn life school like maintaining a sense of modesty, balancing a budget, manners and the correct way to express themselves. Otherwise, they're bound after a time to get lost in the pandemonium of Turkey.
Spectators: Spectators also require rehabilitation. We no longer want spectators who curse, who pick fights, who insult the opposişng team, who settle for nothing less than a championship. We don't want them football or in any other sport. Those who insist on this kind of behavior should be barred from stadiums and have their club memberships revoked. We need more families and well-behaved fans in our stadiums. Remember: football is a stage and the people on this stage set an example for the country.
Term limits for club and federation directors: The recordholder here is the late İlhan Cavcav, who was a club chairman for about 40 years. He might have owned the club, but he could have at least turned over the chairmanship to his son. Fresh blood is always needed. In the early years, İlhan Bey did a good job as chairman, but the same can't be said of the later years, when he made a series of mistakes, including contantly changing his technical director. Aziz Yıldırım will do down in the record books as the person who served the longest term for one of the big three clubs. What's actually important is to go down in history as someone who did a great job, even if it was for a relatively short term. I think claims that resignation would cause the club to "fall apart" or "be taken over" have grown stale. I know at least five people with the capacity to assume the chairmanship of Fenerbahçe once Aziz Yıldırım is gone. They're all people with the potential to lead the club to increased success. Fresh blood is needed in all the sports clubs and federations. We need term limşts. Ten years is plenty, or perhaps 15 for unusual cases. To say otherwise is to surrender publicly owned historic clubs to a single person. And that would be wrong.
Proper transfers: I wrote about this in an earlier post. We definitely need to transfer players under 25 with serious potential. We need to stop transferring mature players who come here to retire. By transferring young players with serious potential we not only bring footballers whe can make more of a contribution to the club (these days you can't win a match without players who can keep running and constantly be on the attack) but also whose transfer fees can be a good source of future revenue.
Technical directors: Compared to football, it's relatively easy to achieve success in basketball. A budget of 25-30 million euros allows you to compete against the top teams in Europe. In football, that amount would only be enough to save your team from being relegated to a lower league. I write this only because the subject here is football. This takes nothing away from Fenerbahçe's success in basketball. We all saw what a legendary coach Obradovic is. He created wonders with the right transfers and with young players. We need great football technical directors who work with a team to invest in infrastructure and strengthen their clubs with the transfer of young players with high potential. I have three different candidates who could be this kind of technical director for Galatasaray, the team I support. And there's one more thing. Football has been greatly damaged by the attitude: "Oh well, we didn't win the championship this year. The spectators are grumbling. Bye-bye." Successful technical directors who are completely responsible for everything about the team need to hold that position long enough to make long-term plans. Success can be planned.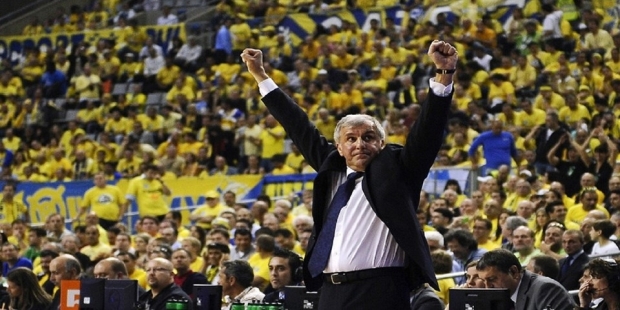 Let me take this opportunity to express my wish that sport, which is in many ways a country's mirror, constantly develops and grows, that Fenerbahçe's success in basketball is replicated in that most popular of all sports, football, and that Turkish football overall finally reaches its full potential.
Stay well.
Tag: yaşam