On the road to becoming a global CSO (civil society organisation), the big award goes to Tider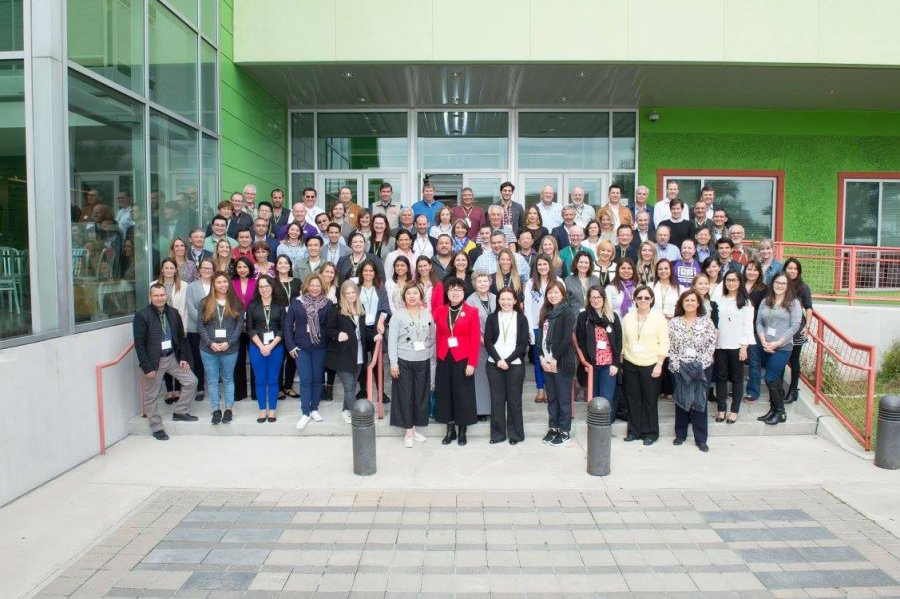 For the first time, this year, Global Foodbanking Network (GFN) which is the worlds biggest food bank network, hosted the Innovation Awards open to all worldwide food bank participants in which we successfully managed to become a finalist in the top 8. With the integration into food banking by Tiders HR support project, no matter how well we were prepared, it was almost too hard to believe that in this field, we'd be chosen number one from the voted of the most dignatory participants. This is the story of the dream we lived in the past week…
On Sunday night when I arrived in Houston, where the event presentation of the GFN conference was to be held, I was bearing various emotions. Firstly, this was a place that I kept coming to every so often between 2003 and 2006, where we'd been through really difficult days due to my fathers cancer treatment, which was taking place there for months, but thank God it ended well. I knew Houston. The city is made up of untidy city centres. For example 'Medical Centres' which is what they refer to as the worlds most important hospital area (MD Anderson, Methodist Hospital etc). Another centre, being Downtown, which reflects and portrays the classic American mentality. And theres also and area which I believe has the most positive energy and is also theplace I like the most in Houston, being the Galleria area. Galleria, which takes its name from Galleria Shopping Centre, is home to different stores, retail outlets and restaurants. Additionally, staying in a hotel in the Galleria area was further motivation for me.
Don't confuse this original Galleria with our one. Years ago the Galleria Shopping Centre was opened in Istanbul's Atakoy district and was the first of this size to be opened. Unfortunately, the name and the concept was pilfered/pinched from the Galleria in Houston; for your information.
No matter how much Houston wasn't my most favourite city, it was essentially the city which helped cure my fathers cancer, which is why it always had the positive effect on me. Again, in this positive atmosphere, for the first time in my life, I was to attend the Global Foodbanking Networks (GFN) conference. Moreover, this conference has been held since the 1960s and for the first time in GFN history, they held an Innovation Awards in which we were able to become a finalist amongst 8 others.
8 finalists from 6 countries
The Innovation Awards to be held on Monday was to be a presentation of such strong food banks such as England, Singapore, Argentina, Columbia and Israel. The next morning in a tired and jetlag state, I woke at 4.30am and dealt with the matters of Turkey till 7.30am. After a rushed breakfast, I quickly got ready to reach the bus which was to take off at 8.30am. I met many Food, Agriculture and Animal Ministries and top level bureaucrats from Turkey on the bus. Next to me was the first person I spoke with who was one of Taiwans Carrefour directors, who like food banks in Turkey, made a significant donation. During our conversation, I told him about how our Support Project was formed by the Support Market and Support HR. He was impressed by this and asked 'why the other food banks don't do it like this?'. Before, I could answer he said 'you have my vote!'. I was surprised because this conference was just not about this award, but also many other agenda items. The fact that all the participants were excited about the projects which were to compete against each other, got me really excited.
When we arrived to Americas biggest food bank, Houston Food Bank, it was 9.15am. Everyone took their places in the conference hall. My tables comprised of food bank directors from Columbia, China, Taiwan and Portugal. Moreover, a very important director of the World Bank, fight against poverty program, was also sitting at our table. From the early hours of the morning, the opening speeches were made and they went over the details of the program including firstly the Food Banking Leadership Institute event details. They especially went over the Innovation Awards a few times which was to be conducted in the afternoon, and the importance of this award for Food a banking. My excitement was at the absolute peak.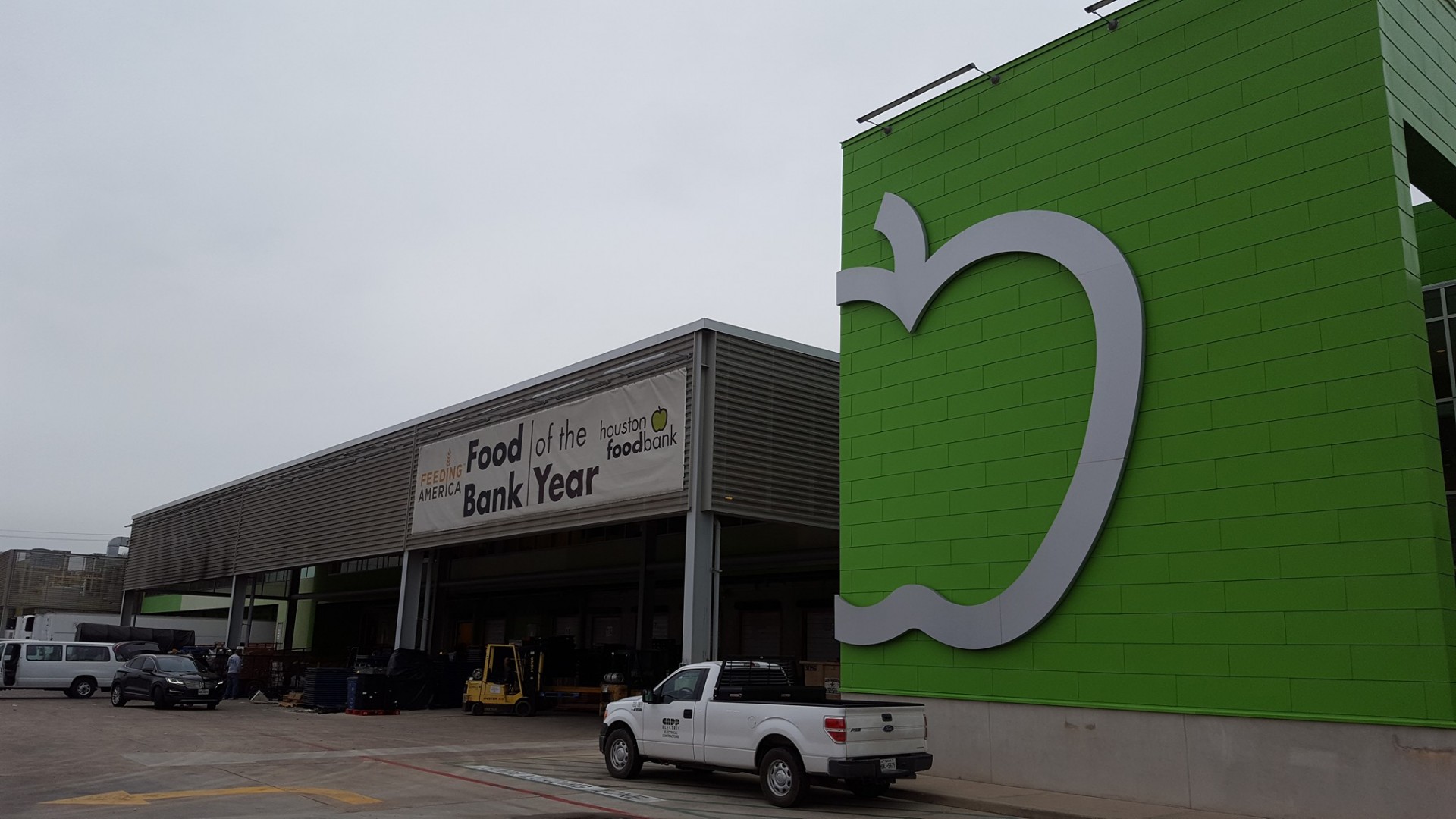 Outside view of the Houston Food Bank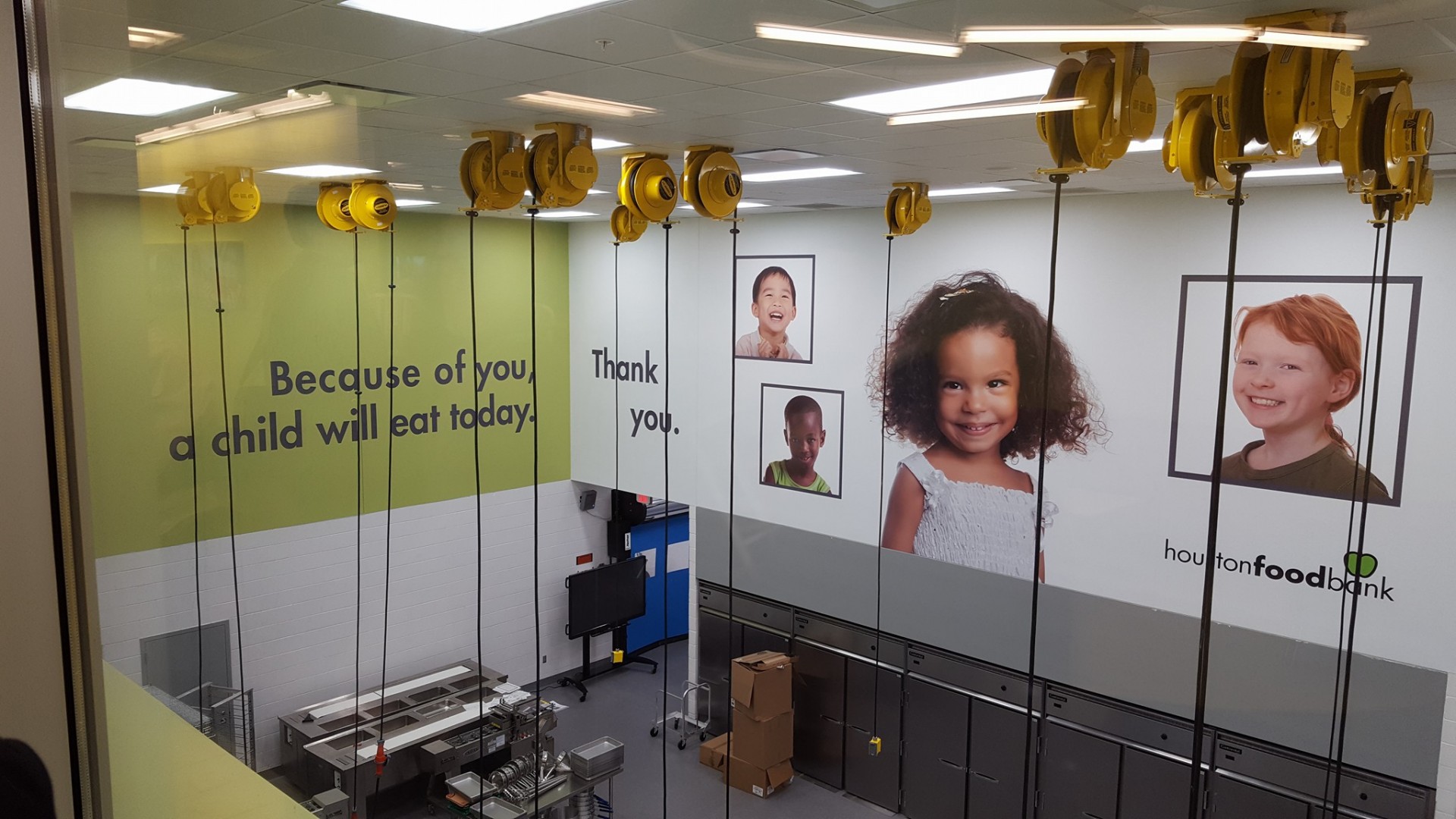 Inside view of the Houston Food Bank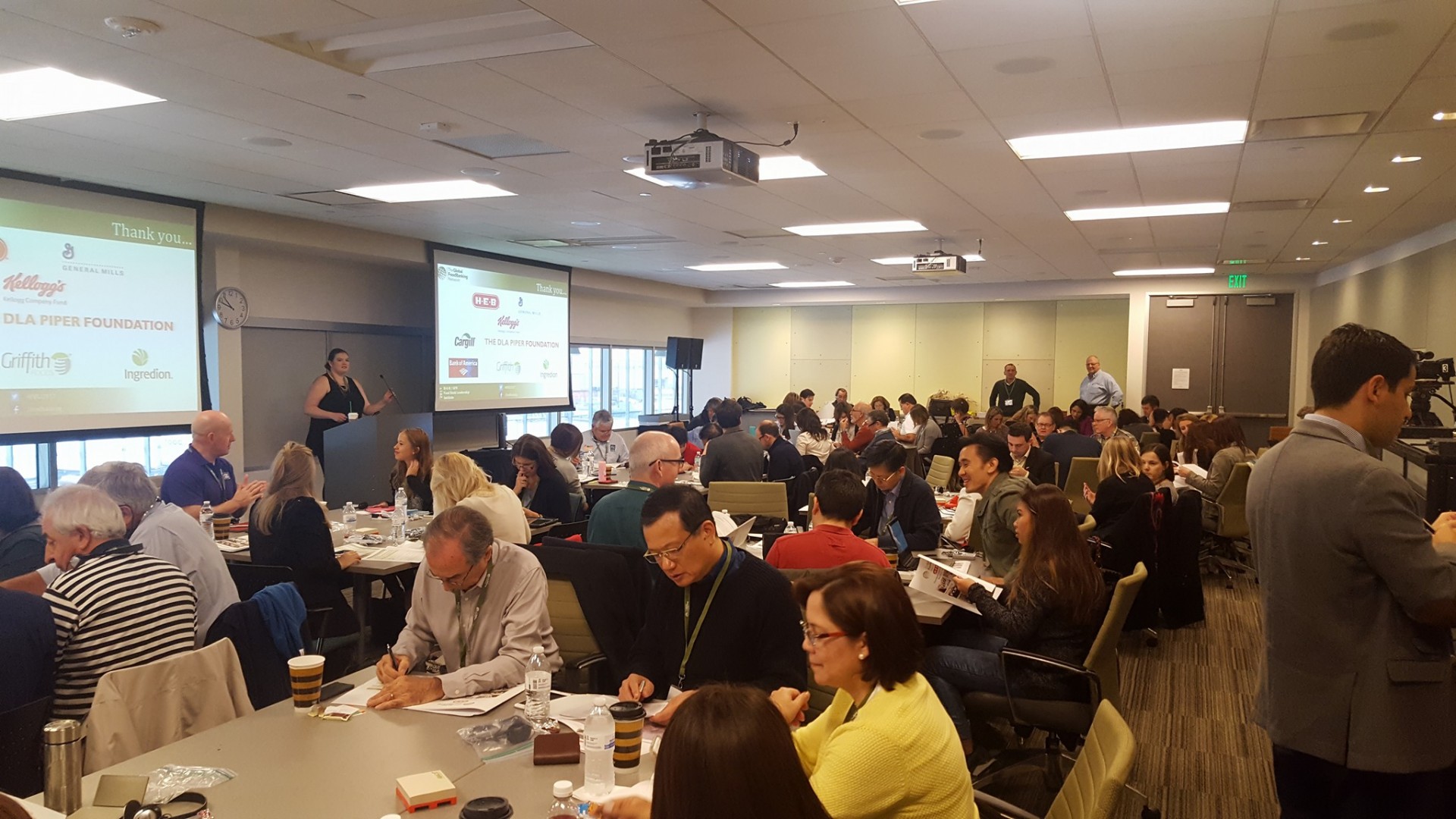 A photo of the Food Banking Leadership Institute Event
Afterwards, details were given of the facilities of different parts of the world. We then moved onto afternoon lunch and finally the time had come for the Innovation Awards presentation. I had already given everyone a copy of our presentation beforehand. Some of our competitors even made some jokes while I was giving these out to them, "you can give these out but in the end, we're going to win". Off course, these were all in good nature. Surprisingly though, however it was possible, the event photographer managed to get some photos of these moments. These are some of those captured moments: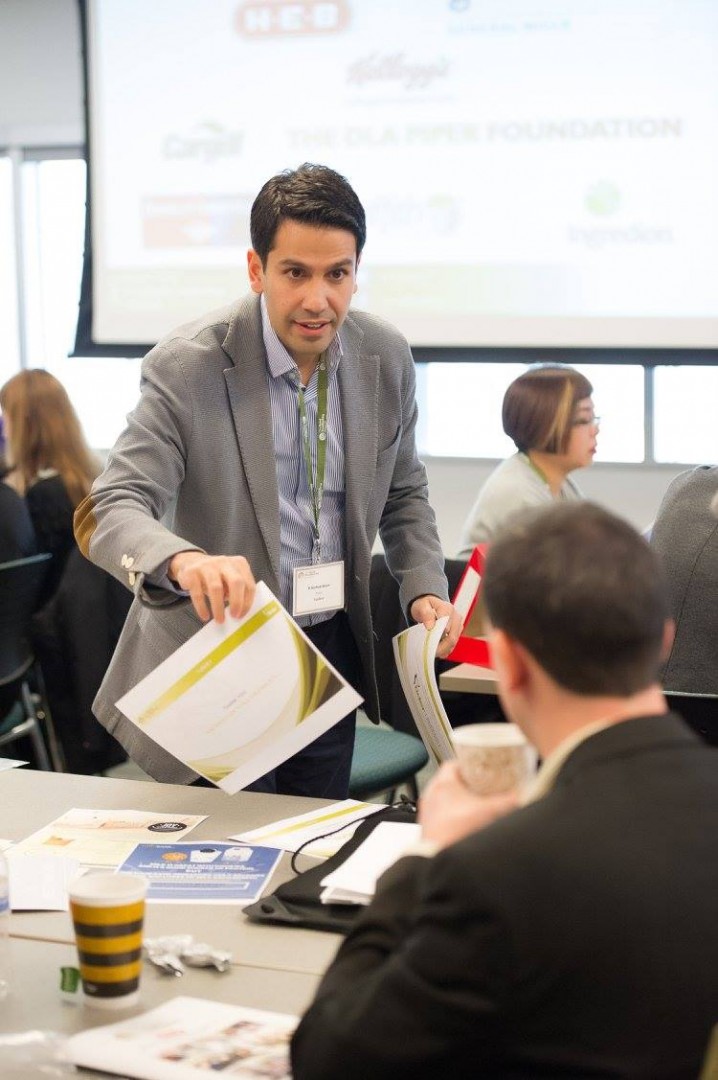 Handing out our presentation brochure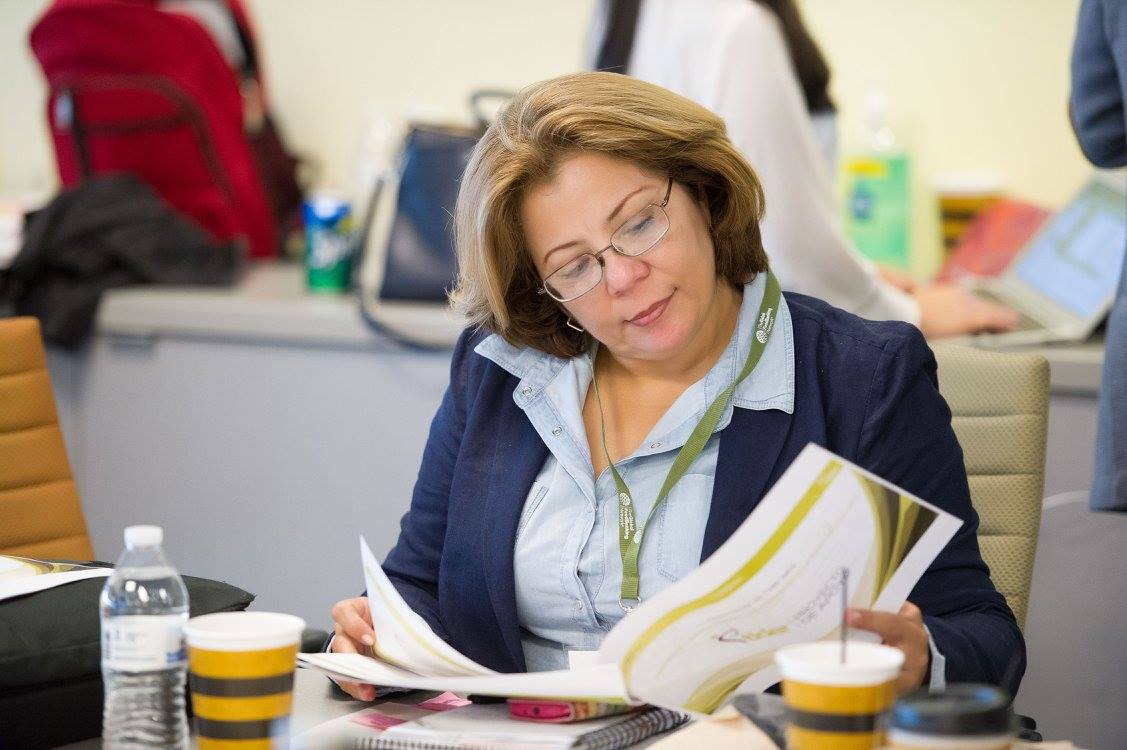 A Latin American participant reading our presentation. We had prepared the presentation in two versions, English and Spanish. Therefore, I naturally gave out the Spanish version to the Latin Americans..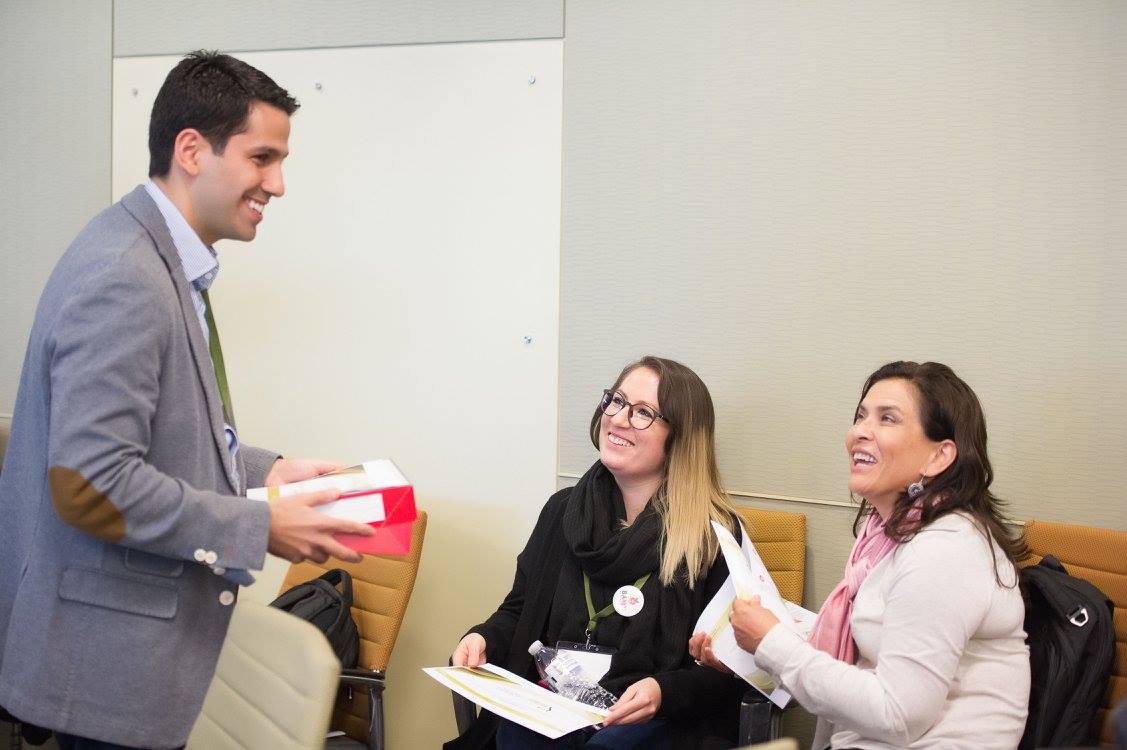 After handing out our presentation, this is me having a conversation with the Food Banking executive representatives from Mexico. I would never have thought I would speak so much Spanish in America.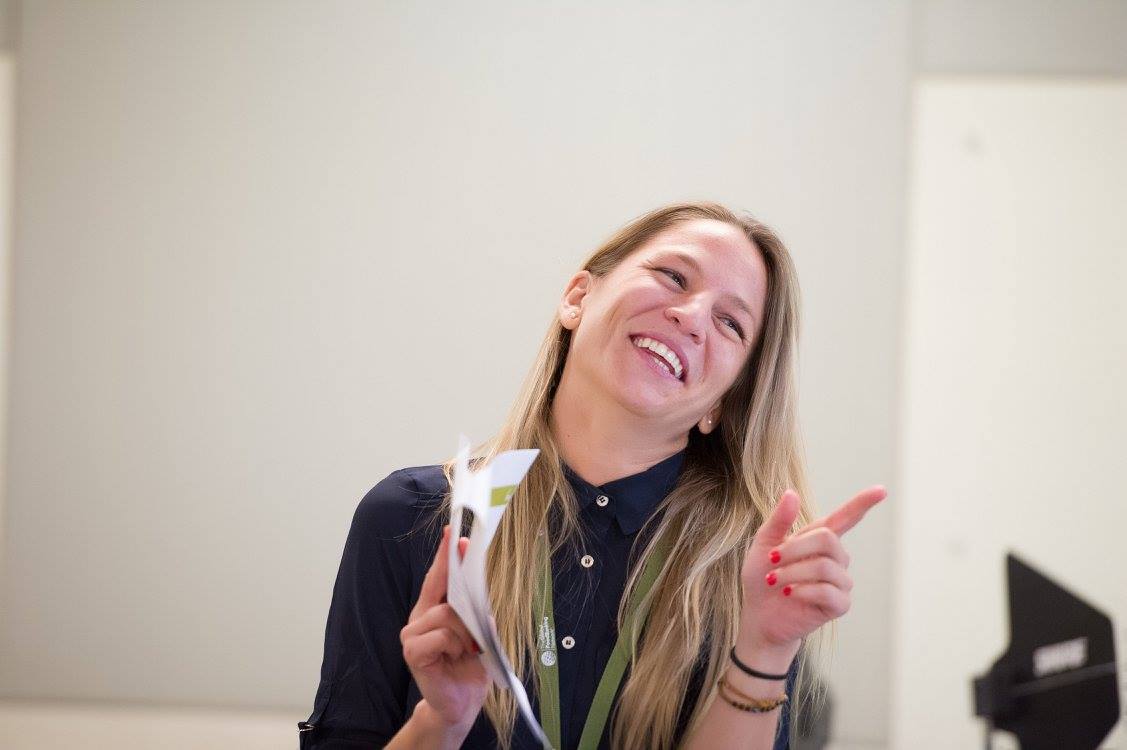 The moment the Argentinean Food Banking executive said" you're handing these out, but were going to win"
Before the presentation infact, a director from GFN even made a joke about cutting me off if I went over the 5 minute limit. Although he was supposedly joking, this increased the pressure on me. Our presentation video was already 3 minutes and 40 seconds long. How was I going to explain everything else in the remaining time was the mystery.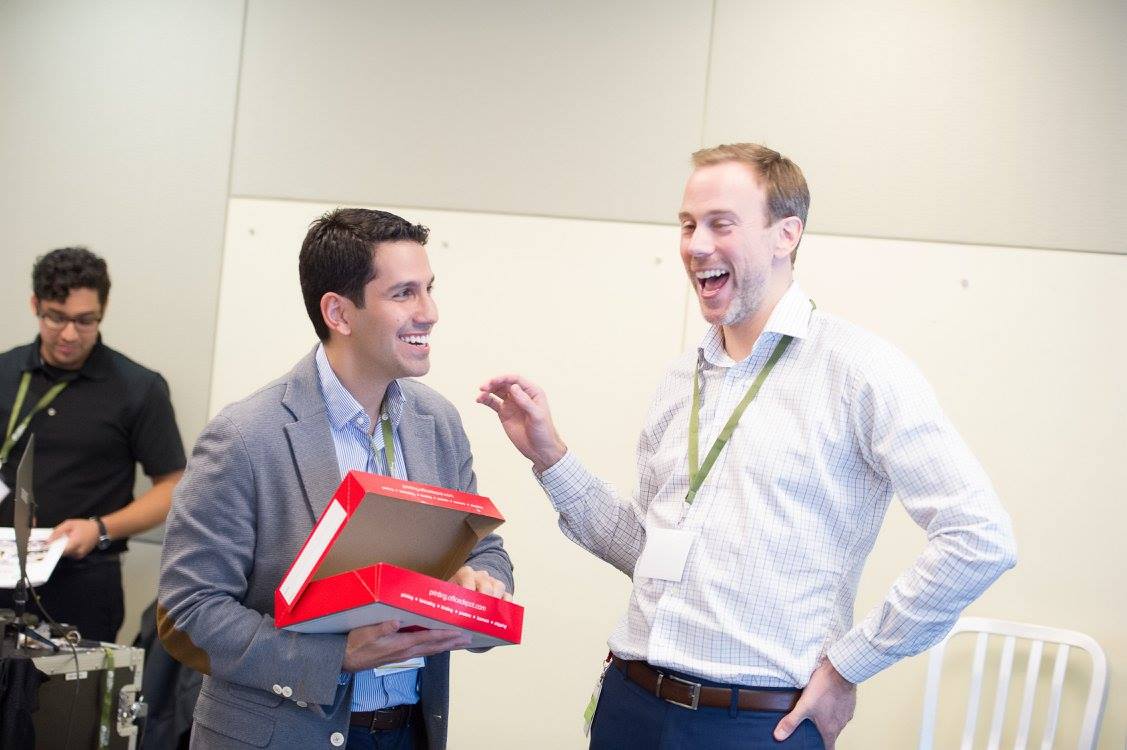 Sharing a joke with GFNs executive Anthony while handing out the presenations
Setbacks and times restrictions
We started the presentations at 1pm. In turns, everyone made their presentations. I was third in line to present. At first I spoke for 30 seconds. Then I showed the video. There was less than 1 minute left for me. Of course, I had to complete it although there were so many things I wanted to say but couldn't.
While presenting
Grudgingly, I went back to my seat thinking no one understood anything about our Support Project, as my presentation didn't go as I wanted. I was feeling extremely anxious as I didn't get to explain myself well enough due to the time restrictions. Our video was genuinely a great video but the main objective was to show exactly how the HR process was born and what kind of benefits it had, which was supposed to physiologically prepare our audience/viewers. As we didn't actually show how the system functions on the video, which we were saving for the actual presentation as the big hit, due to the time, we lost the momentum to explain and convince. Just to give you an idea of this fantastic campaign, I'd like to share with you our video:
https://vimeo.com/207946628 (Vimeo password: 123)
For me, England was the best to effectively utilise the 5 minute presentation. They were able to explain a very understandable way the technology and system they produced, without the loss of any time.
From our perspective, we also had some other setbacks. For example, we sent our video to GFN in two stages. The first version we shared as an English explanation, was not yet supported by subtitles. The second version we shared later on was the final version with additional Spanish subtitles. Although we stressed that this version be used, by accident the video which didn't have the subtitles was shown, which meant almost half of the food bankers who were from Latin America didn't understand most of it. Afterwards, the director in charge did apologise for making this mistake, but what was done as done. Another disadvantage for us was that most people there had already known each other for conferences held in the previous years. I however, knew no one.
The difference between voting now or later
An announcement was made after the presentations "these voting chests will be here for the next 3 days. Those who wish to vote now, can do so otherwise they can vote in the next couple of days".
Off course, naturally all the Mediterranean blooded and people closer to this region being us Turks, Portuguese, Bulgarian, Latin Americans and the Spanish used their voting chance immediately. 70 to 75% of the people directly voted, with the small remainder choosing to keep their votes until they were able to properly evaluate. As I felt like I was unable to fully explain our concept and seeing as though so many people had already voted, the thought I came to Houston with "can we possibly win?" changed my thoughts/feelings to "no longer can we win". For me, when you put together all the factors, it was now impossible to win.
For this reason, on Monday highly, I made a clear explanation to my team in Turkey who were curiously waiting for news, not to have high expectations. I even mentioned in my messages 'becoming a finalist amongst 8 others was enough success for us, and not to expect a win in the first year', which genuinely was a big success. I spoke to the people who were part of this campaign, and advised them of all the setbacks we suffered and gave the message that this would be the reason for our loss. Everyone reduced their expectations to zero. From a point of perception, I believe I pursued the best strategy.
When I returned back to my hotel on Monday night, I thought to myself 'Serhan in life, the success you achieved was never in the form of easy come easy go. You fought seriously hard for each one. Infact in order to reach the success you've achieved, no matter how difficult the road to this was, the victory was just as magnificent. That's why, don't let go of the fight. You did what you could do. And if it doesn't work out, it's not the end if the world, at the very least you did what you could, it wasn't meant to be'.
The phases of persuasion
I went to bed with these thoughts and woke up the next day like a fire cracker. I succeed at motivating myself and additionally, the positive aura of Houston was really good for me. As I said, for me, the importance of this city already had a place for me. Additionally, the people there had a genuine yet positive energy about them. This was naturally expected of food bankers. People doing this kind of work had no intention of making money. Infact their target was genuinely working from the heart to help people. Their positive energy has rubbed onto me. My joy had come back. Leaving everything behind, I was able to get into an environment where I could be myself. As in the business world, it wasn't necessary for me to put up my war shields. Quite the opposite, I was quite joyful. When the real Serhan is in play, my full communication strength was at its maximum capability. While my back to back conversations with the participants see pleasant, each time I asked them this question "Have you voted".
For those who replied with not having voted yet, my second question to them was 'Did you understand our Support HR concept?". Everyone I asked this question to replied with 'I didn't understand'. A result as I expected. Although we carefully prepared ourselves my due to the 5 minute restriction, we were unable to fully explain ourselves. When we were reaching this point in our conversations, I'd say 'hold in, let me quickly explain our concept to you'. I would in detail for about 10-15 minutes explain to each and everyone of them our Support Market and Support HR Program. I underlined and in detail explain the continuity and relationship of HR in this. Everyone I spoke to said that these were 'fantastic ideas and that they'd like to apply the same'. In the end, to those people who were saying this, I dropped the politeness and I a real cheeky way said 'If you liked our HR integration concept, then the votes you use should be shown in this way'.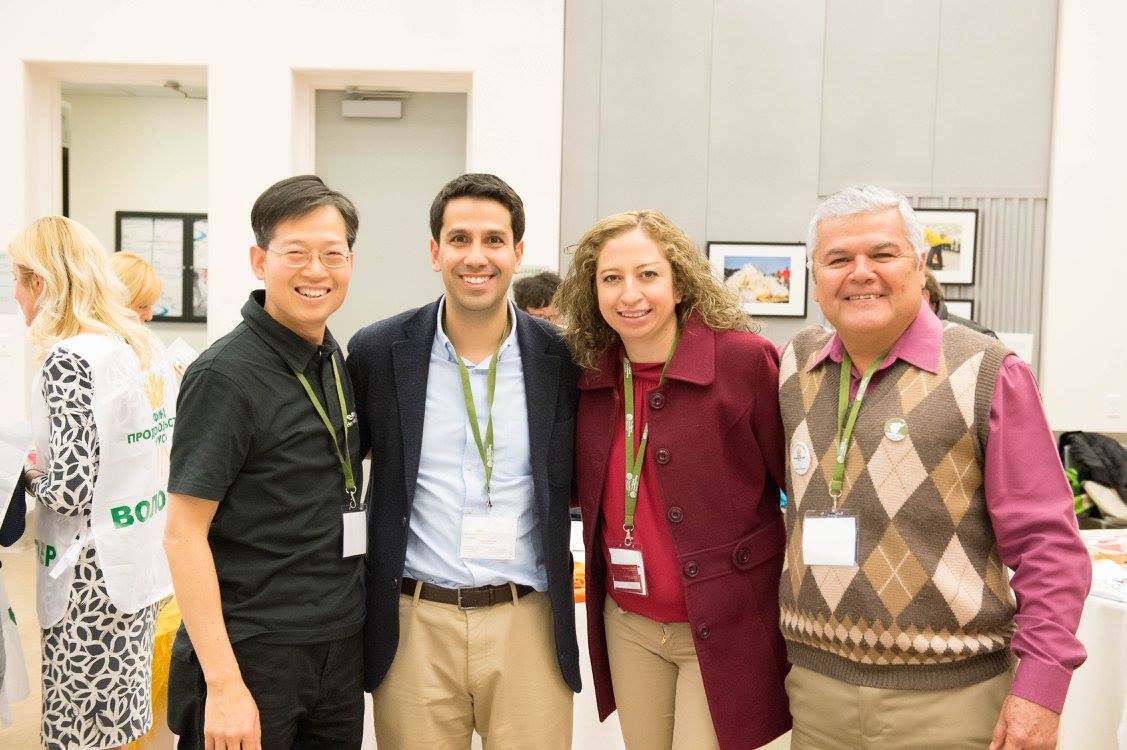 While chatting with Chinese and Mexican delegates during the event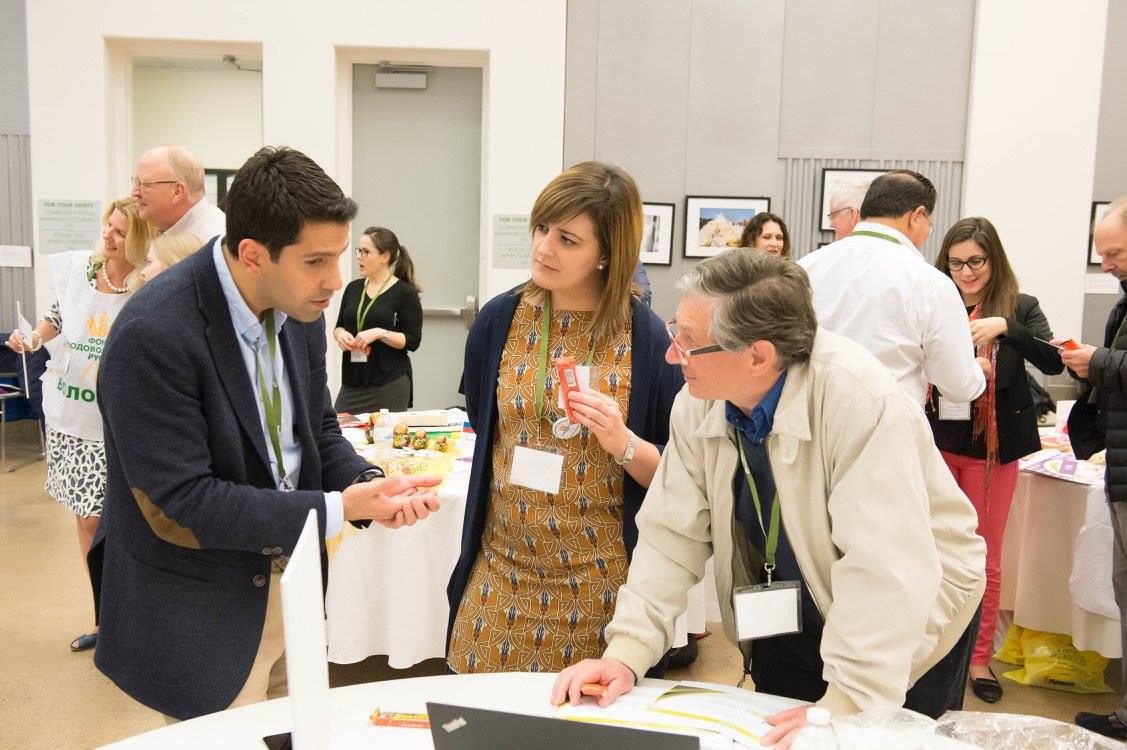 While explaing the Support Projects details to the Italian Food Banking executive and the FEBA French executive
And the winner is…
The people I said to this to said they would 'happily' vote for us and they did. From what you could see, due to the Mediterranean genes, a classic impatience let them to immediately vote, on the other hand the Far East think to out their voting in hold until they were able to think about it again, in other words, cultural differences played an important role in the GFN voting. For this reason the majority of people I was able to convince were those who hadn't voted from the Far East. As a result throughout the week, I was able to maintain a balance, although I still didn't have much hope. The announcement time had come. Up until the announcement, I was able to psychologically prepare myself and to avoid much disappointment, I kept repeating to myself 'another food bank is going to win, don't dare prepare yourself like you're going to win, being here and a finalist amongst 8 is also a huge success'.
Afterwards when the GFN President Lisa Moon announced the winner as 'the winner is no other than Tider, Turkey', I couldn't quite comprehend it. I even signalled a friend near me as in to say 'what, us?' And then off course, a wave of applause went off. Still not believing the situation, I got up and walked towards the GFN President. This shocked state continued up until I received the award into my hands. Once I got the shard, I suddenly realised what was going on and came back to my normal self. We were all taking photos while my hands were still shaking. I seriously couldn't believe it. Below is a short video taken by my Argentinian friend of the moment the announcement was made, which shows still how shocked I was as I was walking towards the podium:
The meaning of this vote is really quite big for us. I'd like to share these items with you as per below:
Made it into GFN's history
We won't the first Global Foodbanking Networks Innovation Awards. Thus, since it has been facilitating from the 1960s and from years from here onwards, we were also the first foundation to win an award. Information related to the Global Foodbanking Network and all the worlds food banking announcements can be found at this address: http://us8.campaign-archive1.com/?u=6f22e23aad1b28a5fe0f633a1&id=ac4e5e3e55&e=abc9843c5c
Innovation 'sustainability' solutions
Tiders Support HR program won this award. Beyond what was thought, it was actually the typical food banking model facilities supporting this. This was an important reaction because everyone agreed that 'it doesn't just work by giving, food banking requires sustainability'. Sustainability was one of the topics I underlined important the most to the participants. For the people in the right mind, the HR program and waste management topics were ones they wanted to render sustainability for. Because, by producing someone the fish without teaching them how to fish doesn't knew the problem is reduced, infact everyone is aware that the problem increases.
Social contribution revolution
The fact that the worldwide food bankers chose our HR supported program is a result of a revolutionary attribute. Infact it's a message of change for future social contribution systems. And the association to lead this change for us, meaning Turkey, comes from Tider.
A set example from Turkey to the world
The action we started wasn't one infact to depress to the worldwide food banks. There are many institutes currently seeking information from me regarding this, the most interested were infact Portugal, China, Paraguay, Taiwan, Bulgaria and Australia. The others also requested slot of details from me. In other words, a Civil Society a Organisation that was started in Turkey has increasingly gained a qualitative attribute, which is a first.
7 strong competitors and the most authoritative crowd
When you looked at the profile of the participants, you could see over 30 food banks, over 70 representatives, important executives from world banks and directors from international firms. There were 8 very valuable and important projects. To be able to slide beneath do these projects and gain the most votes was a big success. And it was now time to share this success with all those who made a great effort towards this, for this, we last week organised an event for our workers, volunteers, donors, people in need in the district, all our supporters and stakeholders. We all took a photo together. We are a family.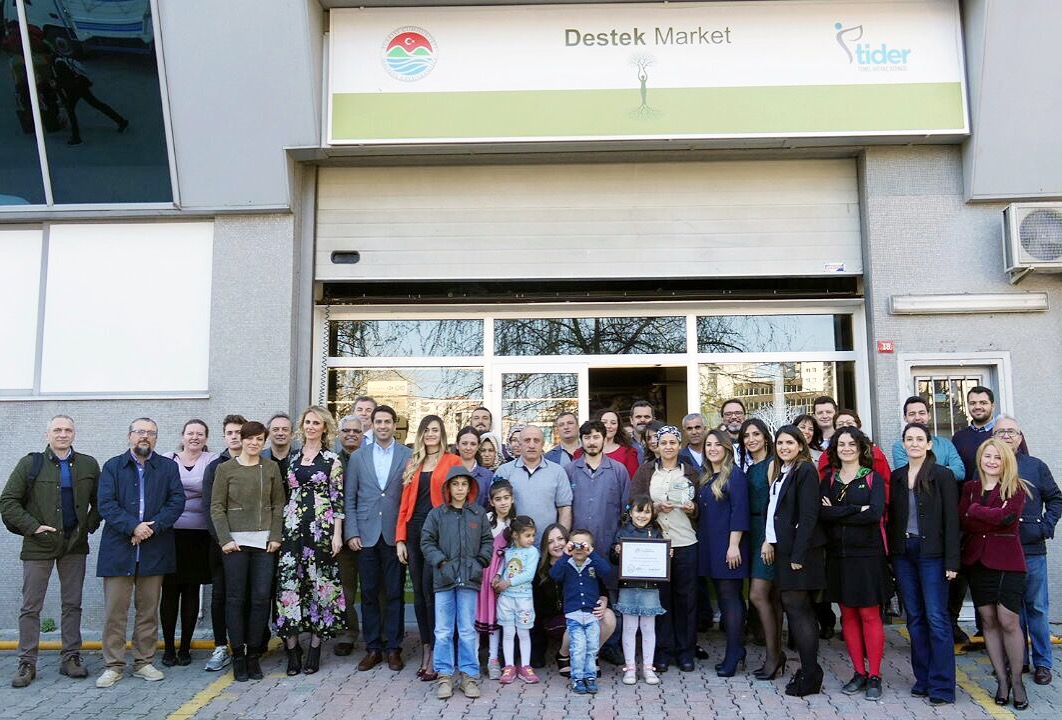 A local, international event
Instead of being seen as a local organisation trying to do some new things, after this award, Tider has become an internationally recognised and influential establishment. This is definitely a strong feature we can share, in any given situation.
The leading idea champion
After receiving the award, all the food banking representatives wanted to take a photo with me. Amongst themselves, they were calling us the 'champion foundation'. Tider was now being looked at from a different perspective by other world food banks. We made it into the leading ideas category. Infact one of the Chinese delegates came up and asked me whether I lived on the European side or Asian side of Istanbul. Without knowing what he really meant by this, when I replied 'I live in the European side but our support project is run on the Asian side', he then answered "ok well then us Asians are taking a group photo, would you like to join us?". To this I happily replied "off course" as these Asian counterparts were the reason behind our win, therefor I took my place right in the centre of the photo. This international win was now placing a heavier responsibility on our shoulders. With the contribution of our valued supporters, we are sure we'd be open for many more support markets and as the events days passed, we would work towards increasing to support HR and from now on, we were to be more enthusiastic and decisive.
After I received the award on behalf of the Tider family, the things I experienced while in Houston and while on the return to Turkey and how the reflection of these fantastic developments amongst various areas progressed, I will share with you all in the coming weeks.
I would like to from the bottom of my heart thank Yasemin Uyar, our old general secretary, who personally prepare our application for the Innovation awards, for personally preparing the video and presentation and coordinating it, our Communication Director Dost Kip, for making the video Serkan Koc, whose a 49/51 president, the English translation and voice overs on the video, Ken adamant, for doing the Spanish translation, Indira Barada and for assisting the coordination, I'd like to thank my close friend Ninoska Gutierrez Kirci of the Costa Rica Fahri Consulate.
Finally, to give you a clear picture of the photos taken during the event, I'd like to share these with you. Firstly, the photo of all the participants: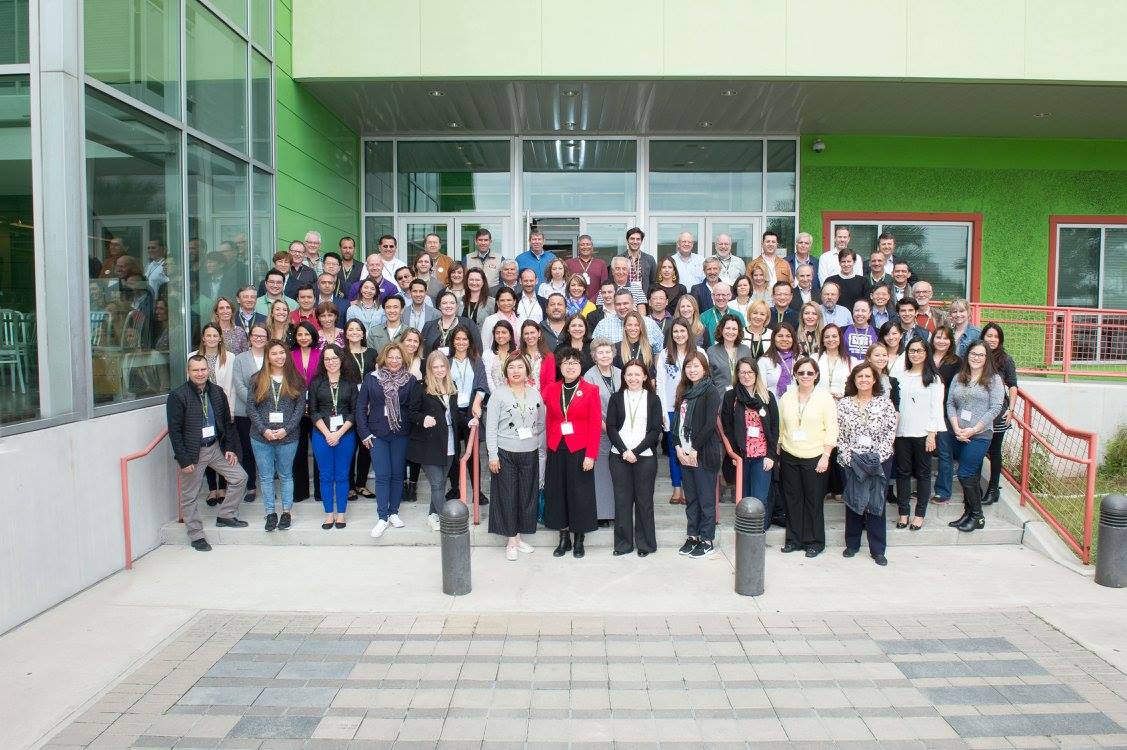 Shots of the foodbanking facilities and all the participants together in the events workshop: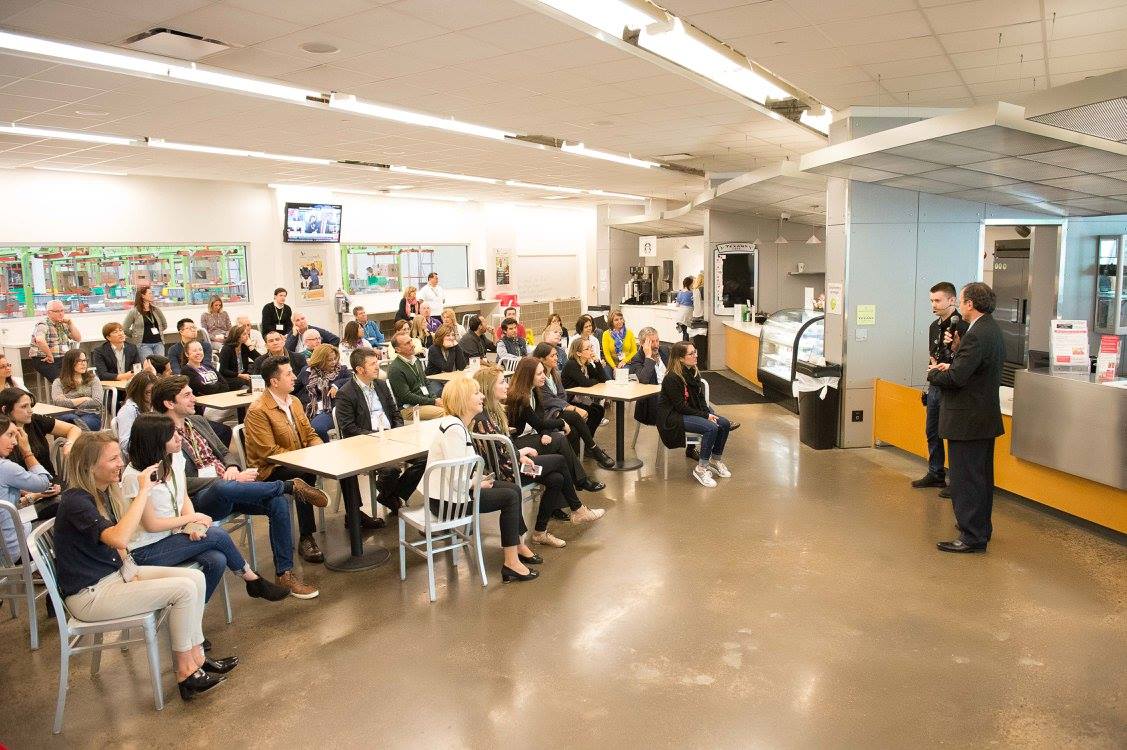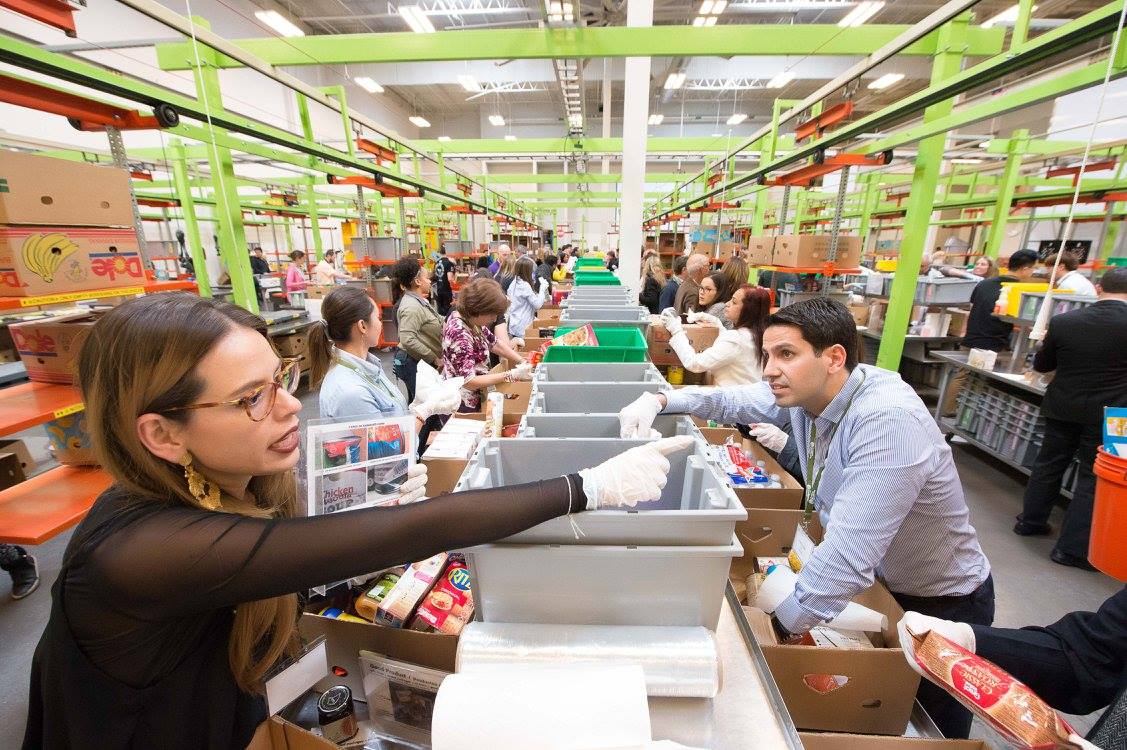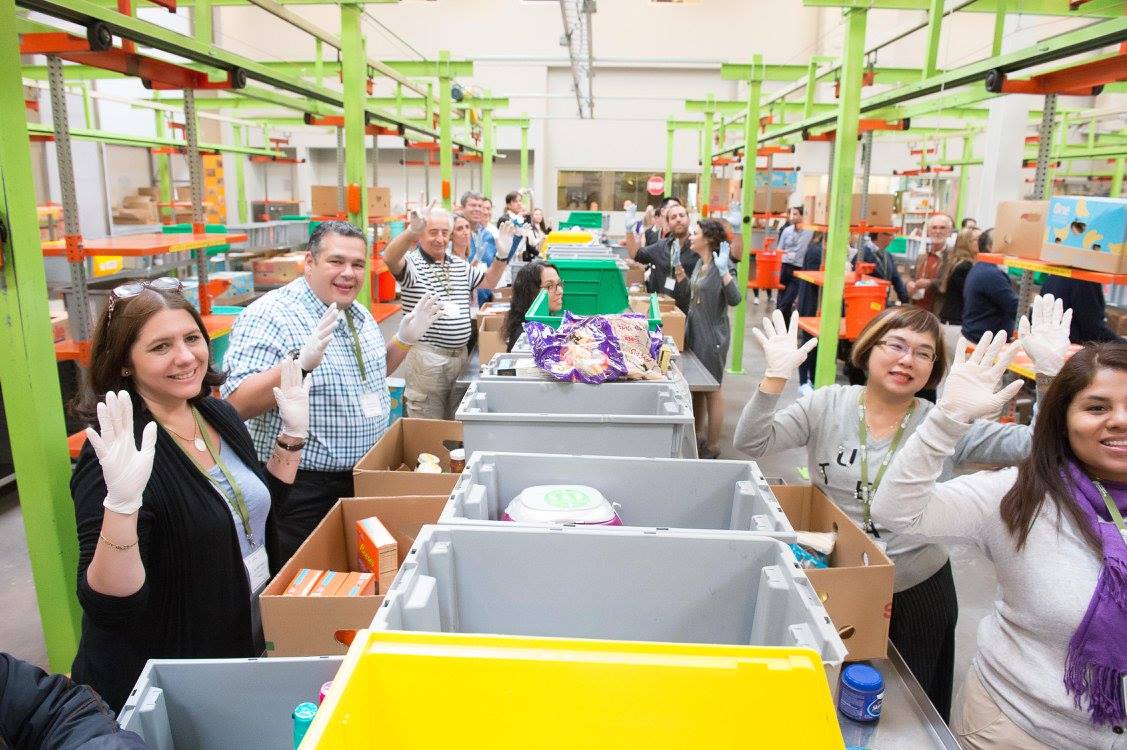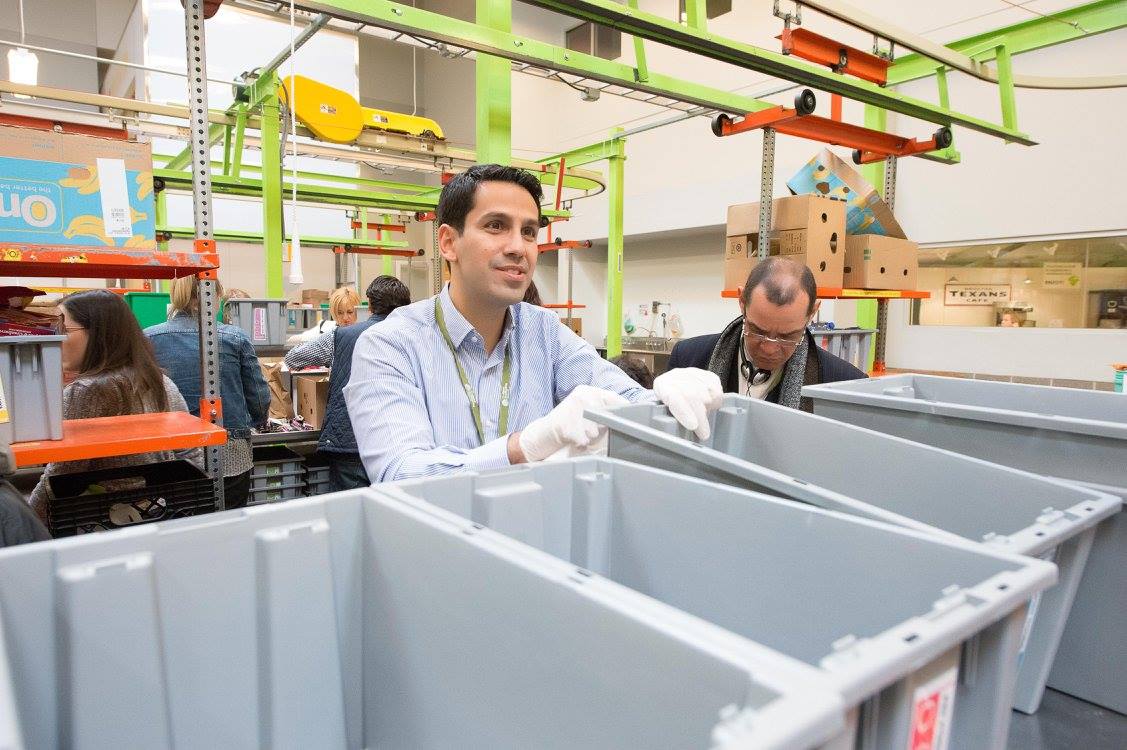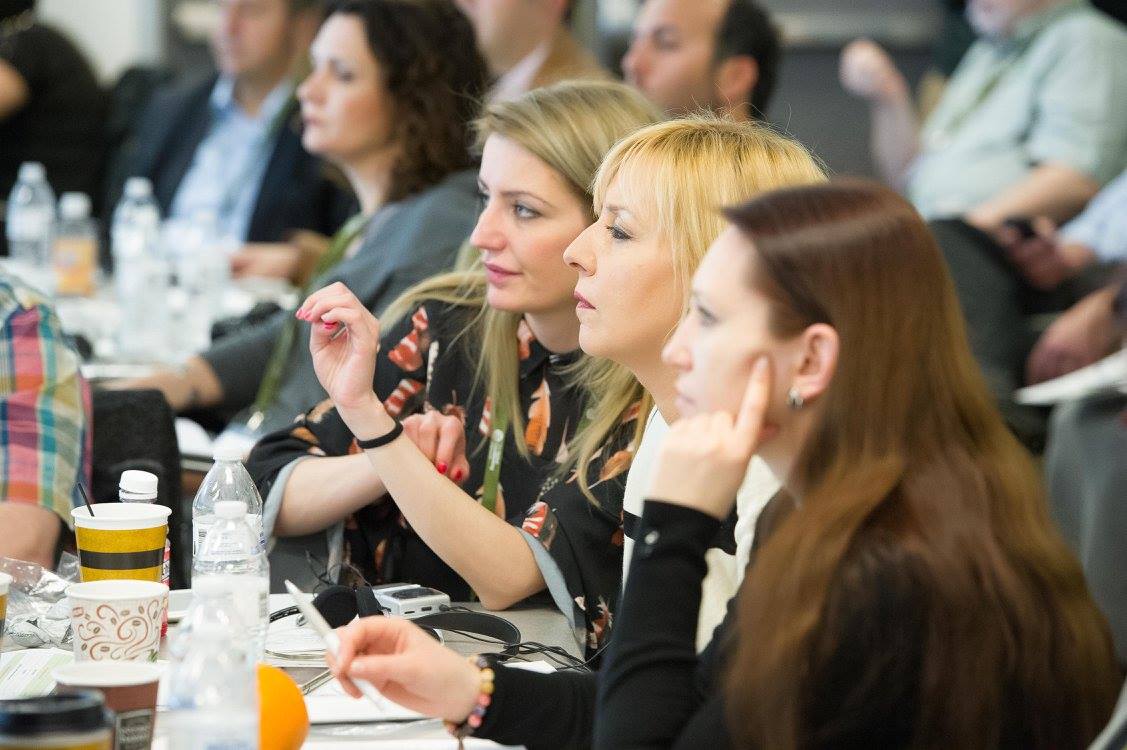 The Bulgarian delegates were the first to give us their vote. Hello to our neighbours.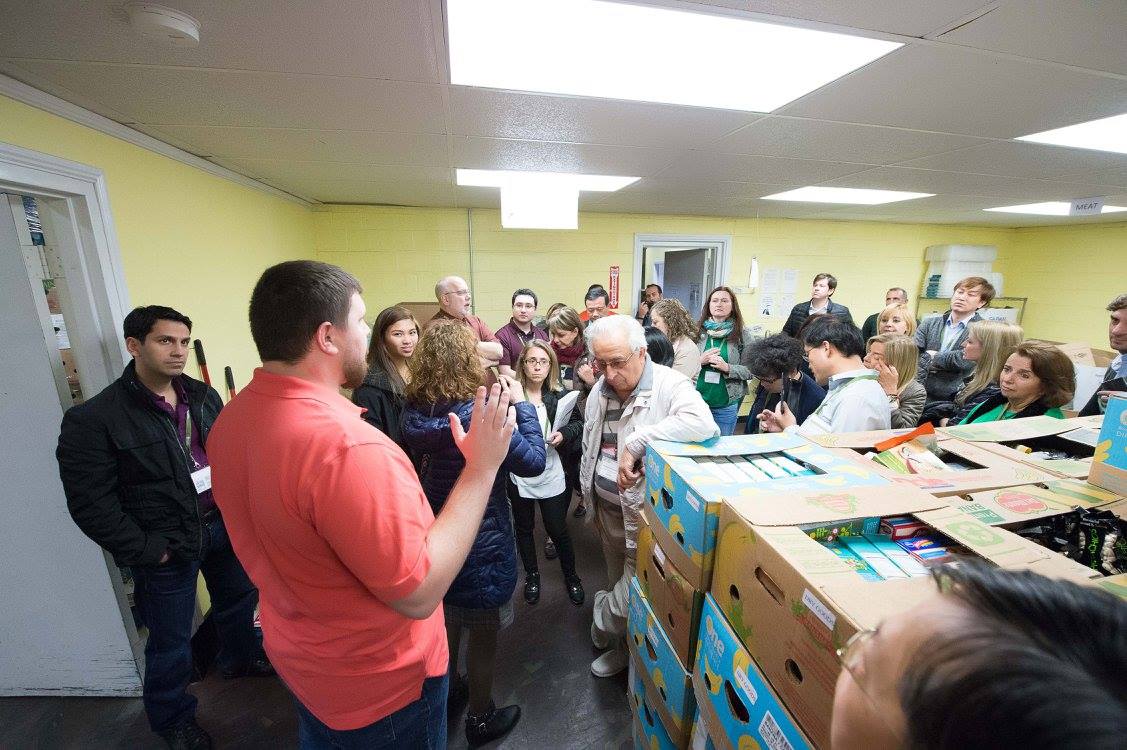 A shot of the visit to the Galveston Food Bank.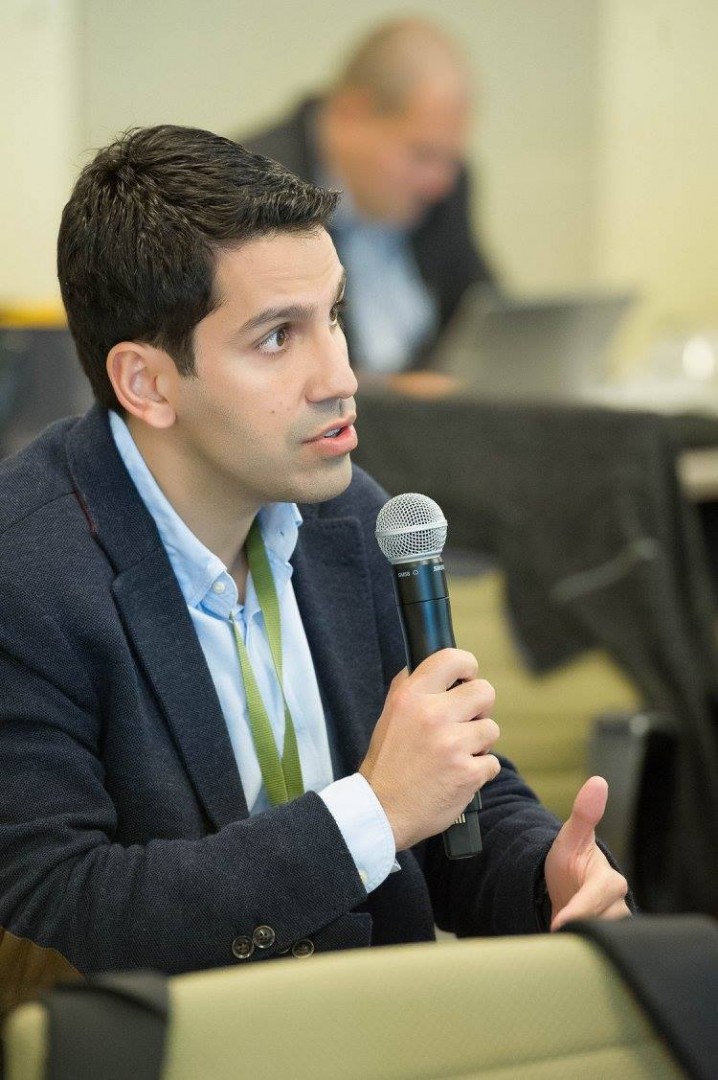 As I was feeling quite good, I asked many questions at all the conference sessions. After these questions, some delegates came up to tell me 'You have asked some clever questions, and on your behalf we are learning more, thank you'.
2 photos displaying everyones positive energy. Everyones happiness was right in place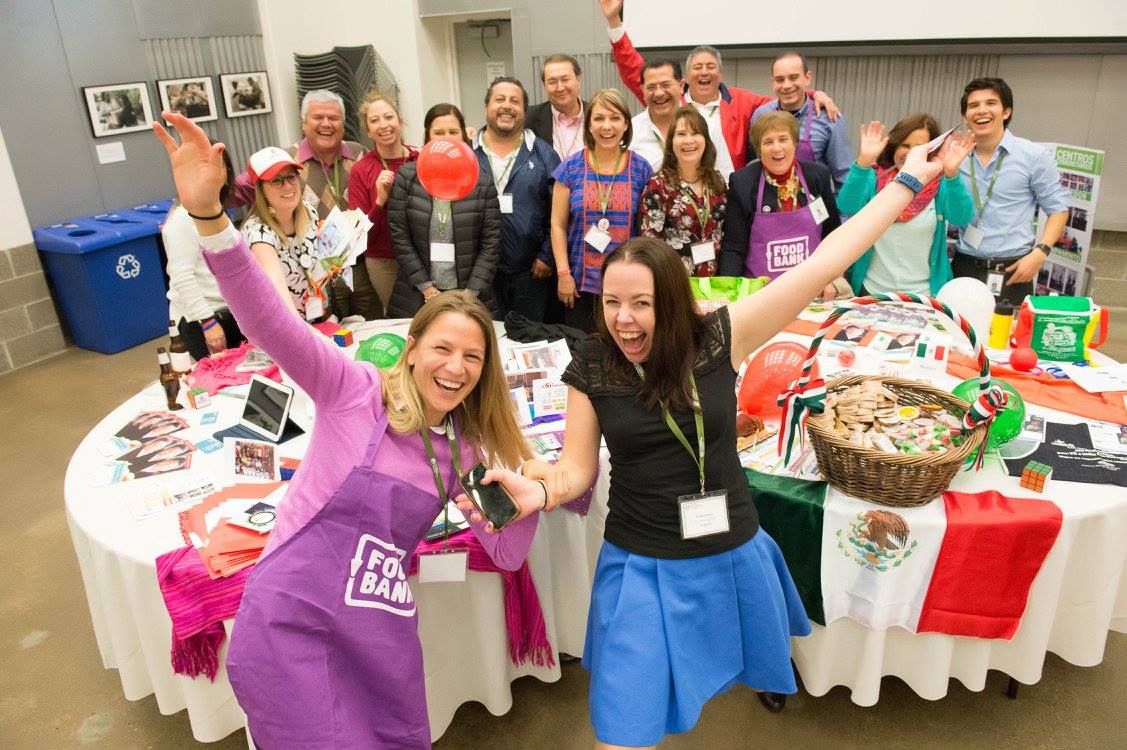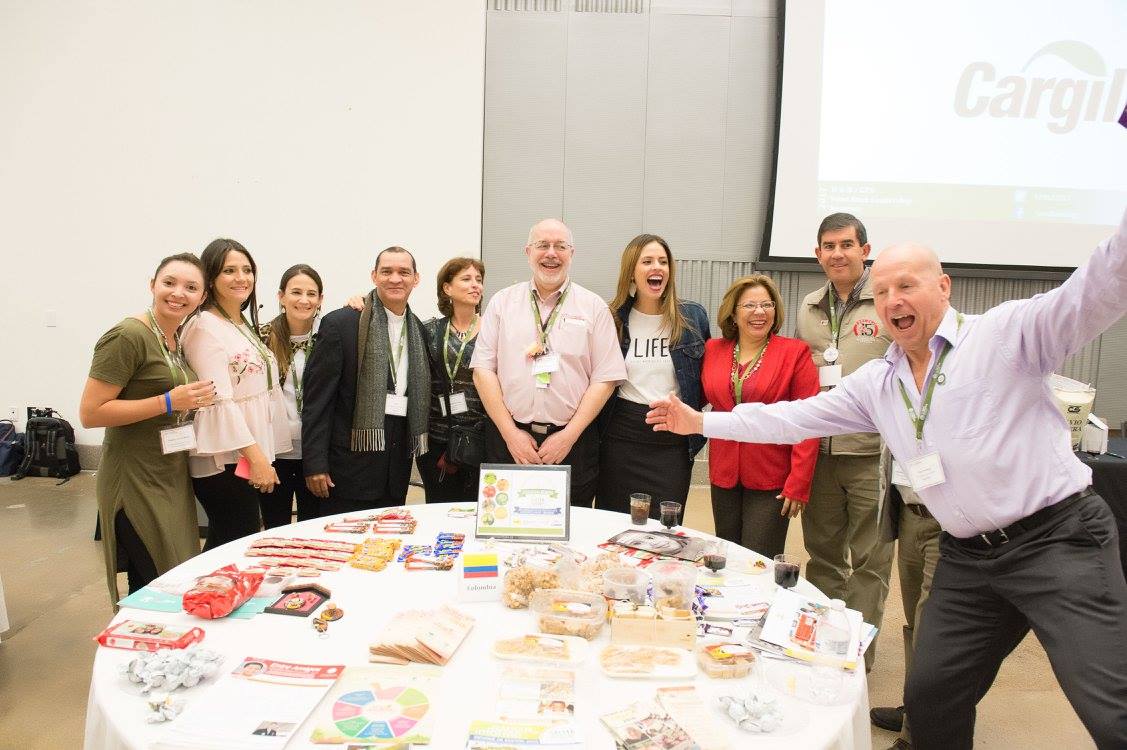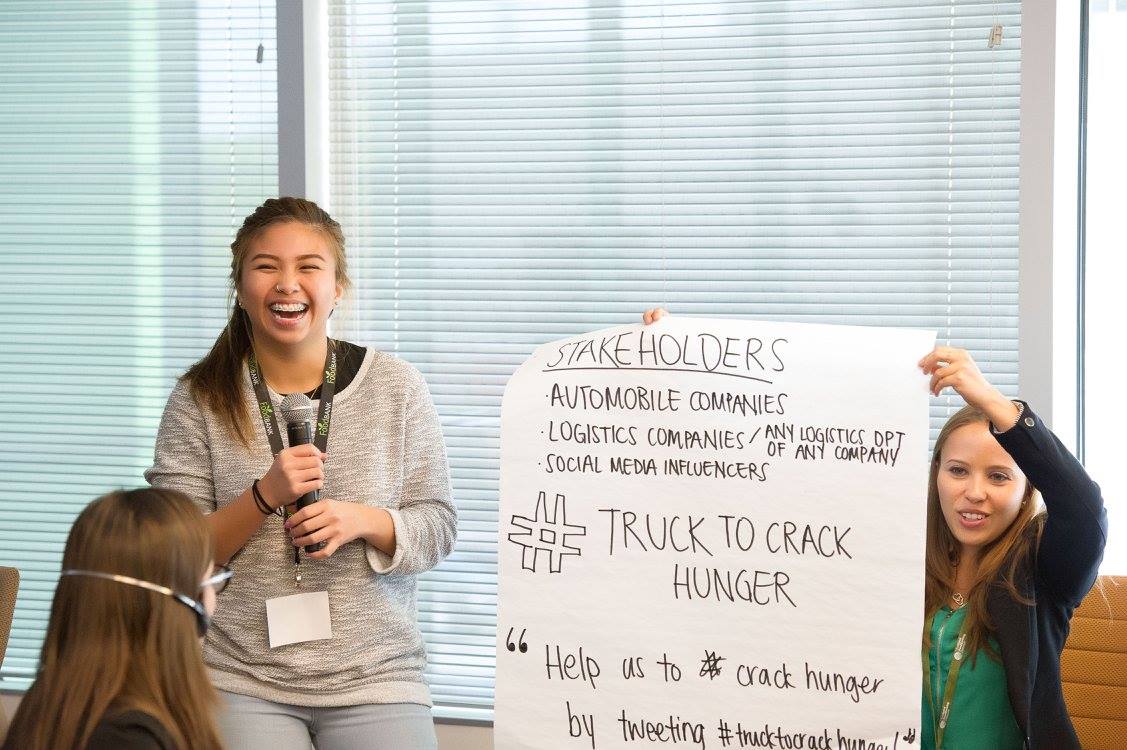 After the socıal medıa conference, a workshop was conducted. My group was the one who had worked on this. I am actually the one standing next to this lady holding up the sign. I was even the one who found the campaign motto "Truck to Crack Hunger".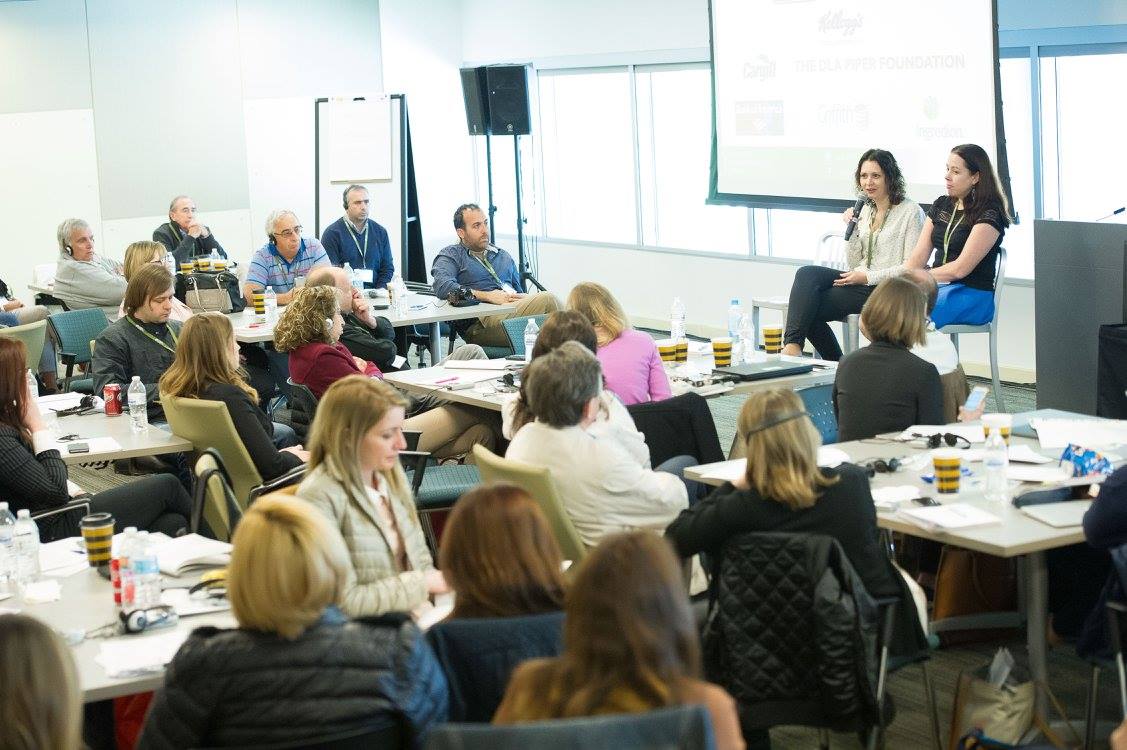 Whilst I was informing the Austrian and Israili participants.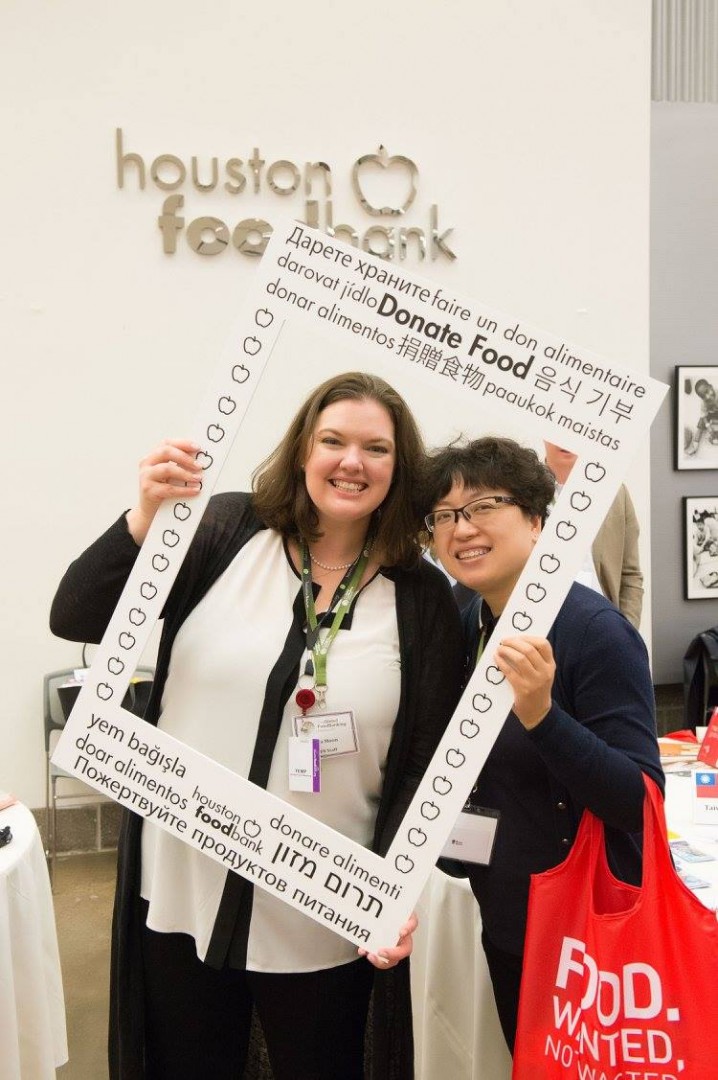 The moment the GFN president Lisa Moon and the Taiwan delegate taking a photo. As you would have already noticed, I requested they quickly correct the Turkish script. "You need to write Food, not Yem, as Yem is food given to animals"
I look forward to greeting you again in our next article which reflects the awards.
Take care.
Tag: iş dünyası