New targets and hopes for a New Year…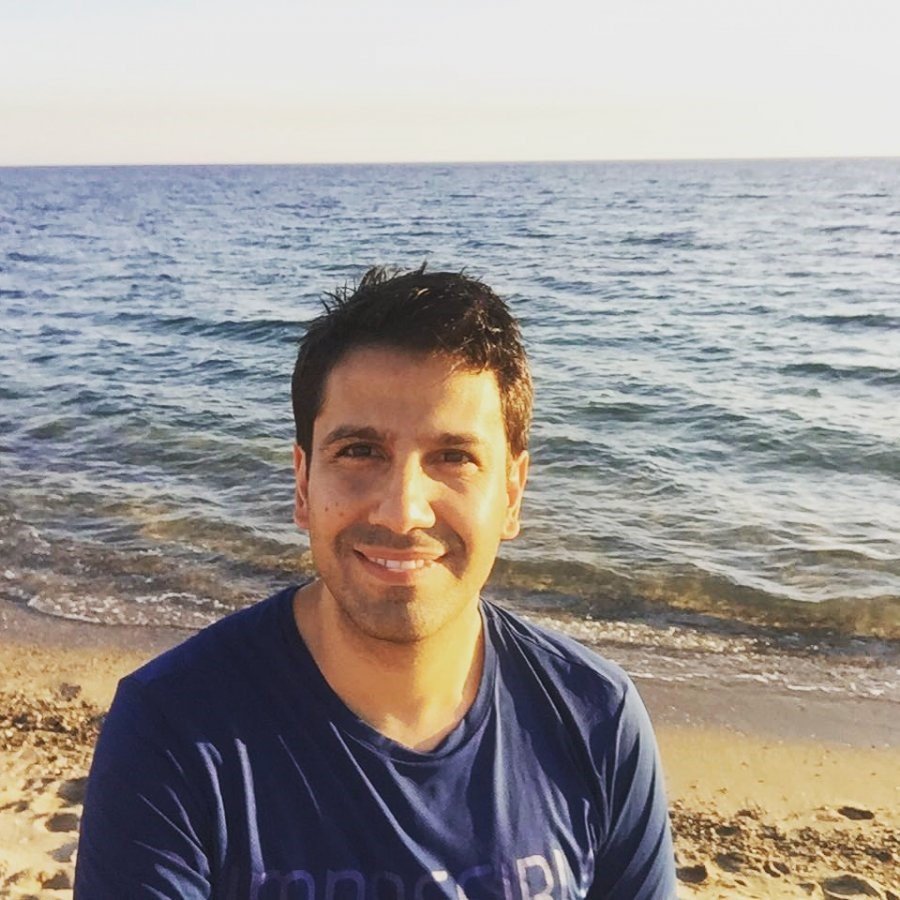 We have recently left behind an eventful year marked by much sadness for our society, but a year in which we have also enjoyed some great successes as we forged ahead despite the uncertain business climate. In this, the last post of 2016, I would like to evaluate our achievements over the past year and list our targets for 2017.
What a year! Challenging circumstances and a series of tragic events both around the globe and in Turkey did not make life or business any easier in 2016.
There is both good and bad to trying to get something done while negotiating slippery ground. The bad part is the struggle to preserve your physical and mental health while feeling as though you're picking your way across a thin sheet of ice. It is essential that you find a way to do this. To the extent possible, I kept my head high and my eyes on the prize as I focused on what needed to get done.
The good part is that my colleagues and I managed to meet our goals and achieve many successes despite such challenging circumstances. That we succeeded at so much during such a difficult period gave us all a boost of confidence.
Most importantly, we achieved numerous "firsts," which I've summarized below:
1. EKORE: We concluded our first ever financing agreement for the Konya-Kulu Solar Power Plant project. The financing we received from TEB (Turkish Economy Bank) was also the first time they financed a solar power project of this kind. The first financing for our Wind Power Plant project was concluded with TKB (Turkish Development Bank) for the İzmit Kandıra project. TKB enabled us to benefit from a World Bank fund. The first solar power plant we put into use was the one in Konya Kulu. Below, you can find a lengthy post about the construction of Konya-Kulu, as well as press conferences on the subject.
We announced the first production facility in Turkey for module, cell and wafer solar panels and laid the foundation for the facility in Niğde-Bor. We plan to produce high-efficiency panels in Turkey that become a global brand.
At a meal in the new year with our Ankara-based EkoRE Wind and EkoRE Solar Industrial companies…
2. MOKA: We were licensed by the Banking Regulation and Supervision Agency (BDDK) in April of 2016. This was a first for me. We were the first to begin providing virtual POS services to various sectors. We were also the first to begin providing a payment infrastructure to various sectors.

3. EKOCC: Despite the problems in the retail and e-commerce sectors we serve, we succeeded in expanding our portfolio to over 30 companies. In the call center sector, where acquisitions by foreign companies, we brought about, for the first time, the merging of two 100% Turkish call centers. I will provide more details about this later in this post.

4. TİDER: We joined the Step-by-Step platform for the first time and began a fund-raising campaign for the Istanbul Marathon. The campaign was successful, and we raised significant funds for the Support Market we were going to open in Bağcılar-Esenler. We also achieved our long-term target of finding employment for 50 people. That is, we completed vocational training for 50 people. For the first time, we were able to secure a range of products including fruits and vegetables, and distribute them at Support Market to those in need. We received support from major firms like Unilever.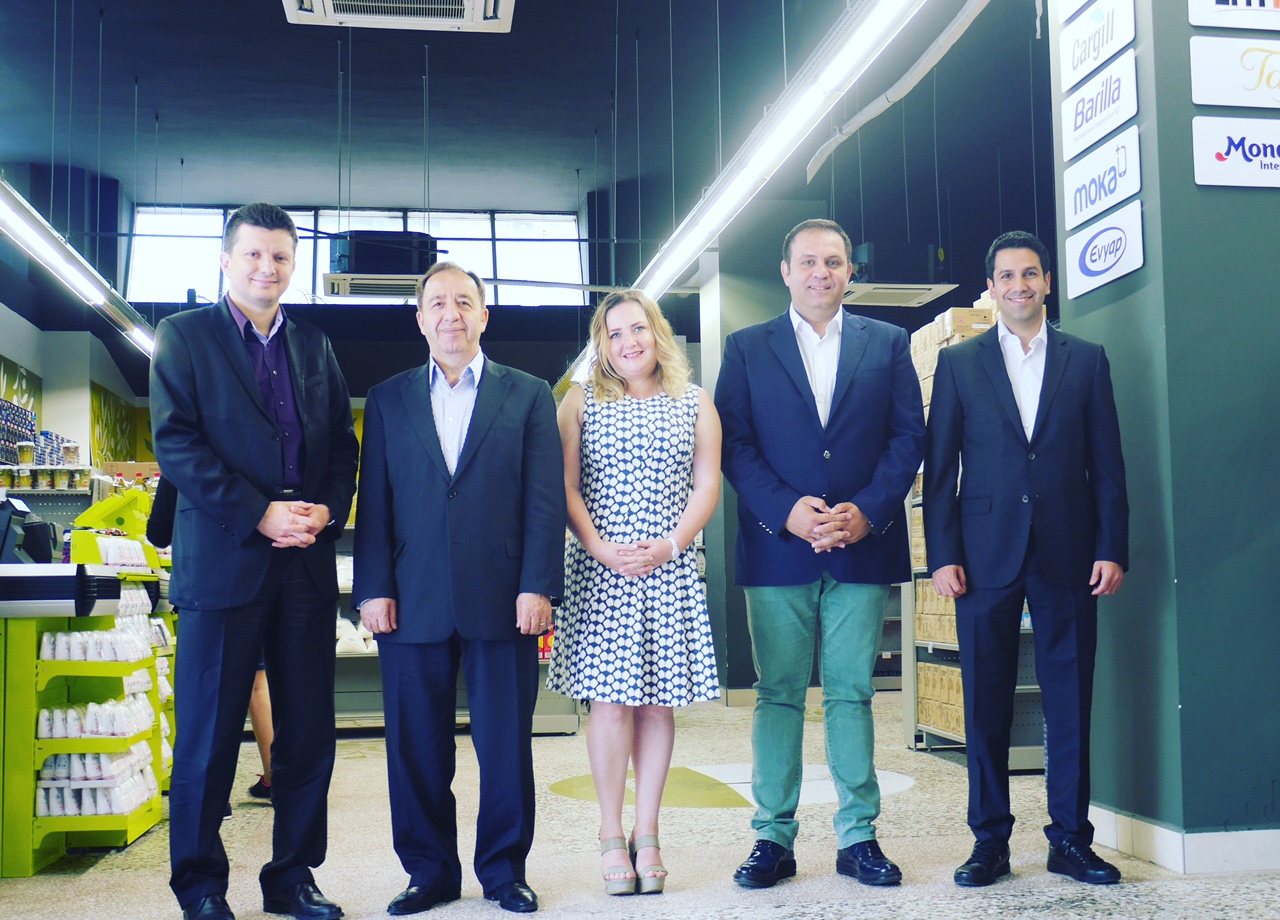 Last of all, we were recognized by an important institution like Sabancı Foundation and seIected for their Those Who Make a Difference Program. This was a valuable contribution to us at Tider. I would like to thank, once again, those who considered us worthy of this program.
I also began writing in a regular and disciplined fashion for this website. When I look back at the first post of 2016, I felt as though I had provided a glimpse into the coming year. The greatest pleasure I take in posts like this one is being able to read them later and think to myself, "Wow, I foresaw what was going to happen. Well done." This is the first post of 2016: http://www.serhansuzer.com/tr/2016-guzel-bir-yil-olacak

Along with listing these "firsts" from the past year, which was a success by any measure, what I want to do here is list my goals concerning both our companies and the NGOs with which we're involved.
My end-of-year talk to my colleagues
Let's start with business. A very busy year awaits me and my colleagues. I'll try to summarize my expectations below under the heading "Overview". I'll also provide some specific information for each company.

OVERVIEW:
Profits and cash inflows for all enterprises: The target is for all the firms to become profitable and to generate a cash surplus. Some of our firms have already achieved this, other will do so in the coming year. But the target I've outlined above is in place for all our enterprises.

Relocation: The time has come to leave our office of 7 years in Maltepe. We are moving all our companies to a single building measuring 8500 square meters in Çekmeköy. The reason for this is that EkoCC, EkoRE, Moka and Bonbon have all grown in terms of employees, and it would be nicer to be housed in one spot, as well as being a more efficient work environment. We plan to create a Google-like environment with a conference room, training and hobby rooms, a library, a fitness center, a dining hall and a cafeteria with a terrace.

EKORE:
We are going to complete our 30 MW capacity solar and wind power plants. Our Konya-Kulu project became operational last October. Our current plan is for our other solar power plants in Osmaniye, Konya-Akören, Tokat and Aydın to become operational in turn. In September, our first wind power plant, İzmit-Kandıra, will become operational.

We would like to expand our renewable energy portfolio in Turkey to capacity of at least 100 MW. With capacity of 30 MW already under construction, we must quickly take the necessary steps to boost that figure to 100W.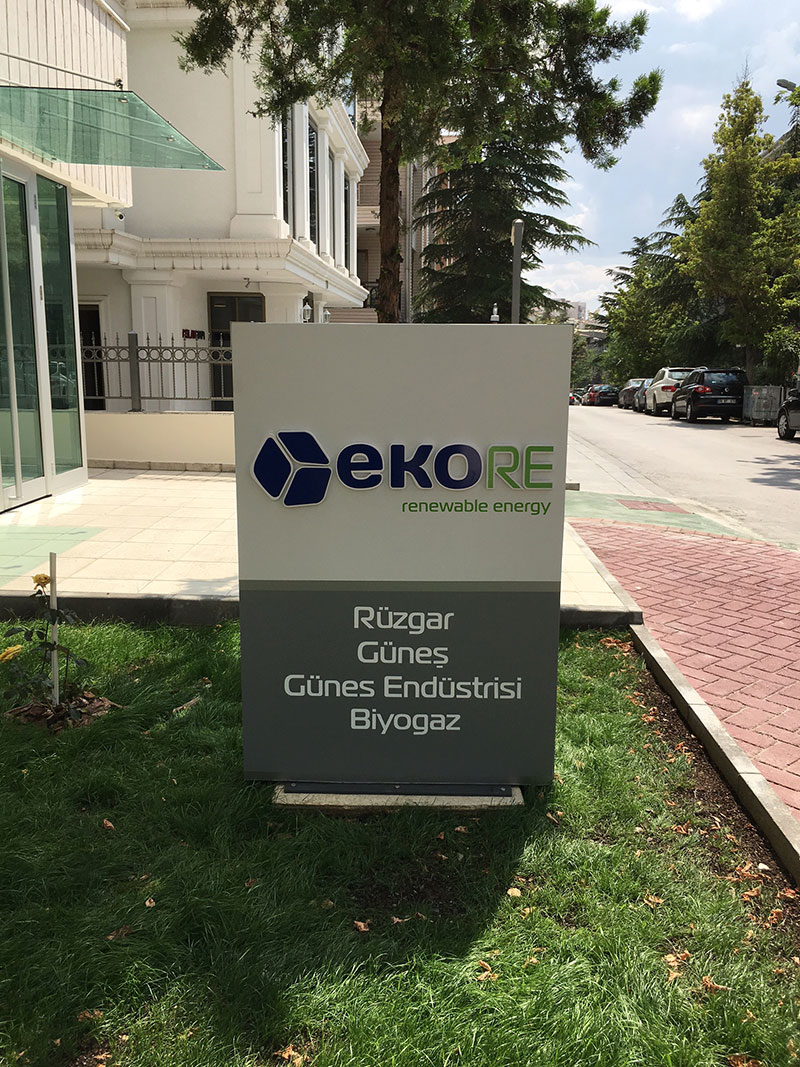 The launch of our first overseas solar or wind power plant: In the realm of renewable energy, we wish to do technical contracting overseas. In terms of "know-how," we are one of the best positioned companies in Turkey to do this. We wish to represent our country overseas in the best way possible as we evaluate the knowledge we have accumulated. To do this, we have transferred a manager responsible for international projects. We will set up a department of international projects for him to head. We can break through this psychological barrier by doing a project overseas. Currently, we are doing market research and meeting with officials in many countries. Out priority is countries in the Middle East, Africa and Central Asia.

YEKA: We have not yet decided whether to bid on the 1000 MW YEKA auction that was postponed to February 14. If the conditions are right, we could place a bid. The following link to an earlier post has detailed information on this: http://www.serhansuzer.com/tr/dev-yeka-ihalesi-ve-ekore-uzmanligi

Finalization of plant construction so production can begin in 2018: Separate from the YEKA auction, we will begin production of double-sided panels that increase efficiency by 25%. We have postponed construction of a plant several times due to procedural changes and changes of location for the Reclaimed Industrial Zone, but we now plan to begin construction in the first quarter of 2017.
MOKA:
This year, we aim to boost Moka revenues fivefold through a snowball effect. The growth trend is on track as of the beginning of this year. The strategic moves we make will increase the pace of this process.

We plan to upgrade our license from Paying Agent to E-Money. In 2017, we apply to the Banking Supervision and Regulation Agency to this end.

We plan to update the Moka app and increase usage. On this subject, we will bring about some major developments to make life easier.
EKOCC:
Perhaps the fastest growth will be posted by EkoCC. I'm announcing this here for the first time. Our call center, EkoCC, with its 130 customer representatives, is merging with Vodafone's 380 customer representatives.

Mergers are never easy. We are working overtime to ensure that the merger and integration go off without a hitch.

At this call center, which will initially create employment for over 500 people and serve over 100 different brands, we plan to boost employee numbers to 650 by the end of the year.

With this merger, the call center serving the most brands in Turkey will be created. We are also talking about a call center owned 100% by Turkish stakeholders.

There is also a special project of mine. Currently, over 3 million Syrians live in Turkey. Most of them need jobs and the ability to feed their families. I want to launch a project that will create employment for many Syrians and bring revenues to our country. In a sense, it involves the export of services. To launch a call center specifically aimed at and employing Syrians, we talked with our other partners. First, we need to find clients for our services in wealthy countries such as the United Arab Emirates, Kuwait, Saudi Arabia and Bahrain. Once we have secured these clients we plan to invest in an Anatolian province that does not have security issues. I'm not certain we can get this off the ground in 2017, but we will accelerate the pace of our activities.

BONBON:
The popularity of the WiFi Analytics program developed by the Bonbon team far exceeded our expectations. Many retail companies have requested the program. We hope to make its usage more widespread in 2017.

I will write a more detailed post on Bonbon later. For now, let me say that the WiFi Analytics program creates a heat map showing the intensity of usage in delineated areas and that this is what has stimulated so much interest in the program.
We may introduce a product in line with the concept of Internet of Things. Let that be a surprise.
Targets have been set not only for our businesses, but for our activities with NGOs as well. Let me share them here:
TİDER (www.tider.org): The successful activities of the Necessities Association, which we founded in 2010 and which we restructured and moved to a different platform in 2014, will continue in 2017. This year, too, the Association achieve many "firsts". First, we will open a new Support Market in Bağcılar-Esenler. While we currently help 5000 families through the market in Maltepe, we expect to grow that figure to 100,000 once the new market is open. Other than that, we are starting an accreditation system that will allow us to collaborate with companies and organization in Anatolia and Thrace that embrace the principles of neutrality, transparency, honesty and sustainability. This year, we will accredit (a specifications brochure is being prepared) at least one organization, thus increasing to three the number of our Support Markets. We also plan to open a new vocational training platform. Additionally, we kicked off the Step-by-Step platform with the Istanbul Marathon. We are organizing fund raising campaigns first for Runtalya, in March (about which I wrote a post last year: http://www.serhansuzer.com/tr/runtalya-bir-kosunun-anatomisi ) and then later for the Istanbul Marathon.

Costa Rica Honorary Consular General: Ever since I became the Costa Rica Honorary Consular General in 2008, I have viewed my post as an opportunity to provide a public service. We have achieved much in terms of developing bilateral trade, state and cultural relations. Below are some of the posts I have written on this subject:

http://www.serhansuzer.com/tr/kosta-rika-fahri-konsolosu-olarak-son-doneme-girerken

http://www.serhansuzer.com/tr/kosta-rika-fahri-konsolosu-olarak-gecen-5-yil-2010-2015

http://www.serhansuzer.com/tr/2009-turkiye-kosta-rika-iliskilerinde-donum-yili
http://www.serhansuzer.com/tr/kosta-rika-istanbul-fahri-konsolosu-olarak-yasadiklarim
In 2018, after ten years of service, I am planning to resign. 2017 will be the last year in which I serve as consular general for a full year. We have a lot planned for this year and will increase the pace of our activities aimed at securing a Free Trade Deal between our two countries. We will also develop networking ties between many sectors and Costa Rica's trade agency, Procomer, to further boost business relations and opportunities.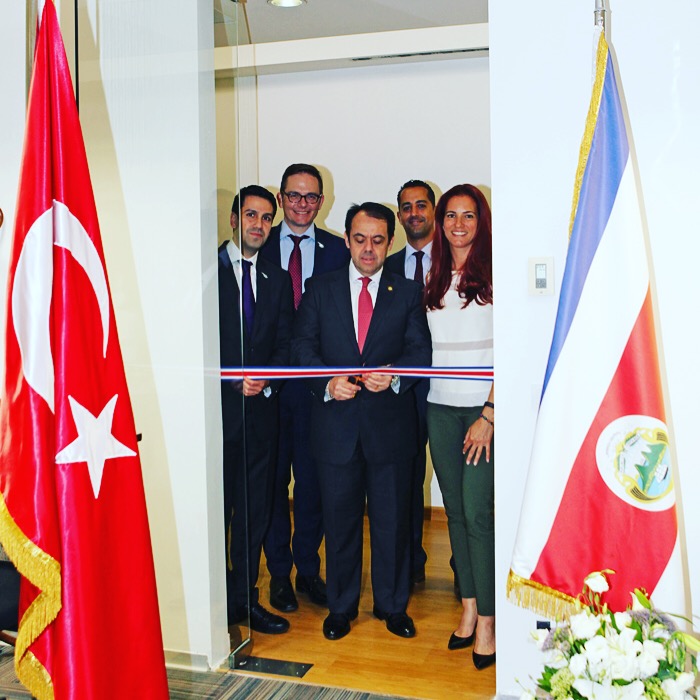 On the cultural front, we are organizing an exhibit by one of Costa Rica's leading artists, Joe Sancho, at the Pera Museum from Mary 31st through August 21st. You can view some of Jose Sancho's works at this link: http://josesanchoescultor.com/. I hope art lovers find the time to visit this wonderful exhibition.
The Fight Against Climate Change: 2016 was an eventful and historical year in the fight against climate change, both internationally and for me personally. The Paris Climate Agreement Signatory Ceremony I attended at the invitation of the United Nations, along with representatives from virtually every country on earth, was a critically important first step for our planet and its future.
Important developments were the opportunity I had to convey my experiences as a sector insider on a platform like the United Nations, and the partnership agreement signed between EkoRE and the Royal Academy of Science International Trust (RASIT), an organization chaired by Iraqi princess Nisreen el-Hashemite that fosters women's achievements and participation in scientific endeavors. Throughout the year, I attended many events and was invited to speak at international conferences and seminars. The last of these was a live broadcast on Turkey for "The Climate Reality Project" founded by Al Gore. Following remarks by Al oe, Ergen Şenyuva and I responded to the moderator's questions about our activities in Turkey. I wrote about this a few weeks ago: http://serhansuzer.com/tr/dunyayi-iyilestirmek-isteyenlerle-her-seyi-kendine-isteyenlerin-mucadelesi
You can find the relevant interview below, and below the letter I was honored to receive from Al Gore.
A thank you letter from Al Gore
I will continue in the coming year to make my contribution to the Fight Against Climate Change by speaking on major platforms such as those organized by the UN and Climate Reality, and by accelerating the pace of clean energy projects and of the development of green technology. You can be certain I will all I can on this subject.

Moving along to my personal life, I would like to share some of my resolutions. Let's start with sports. In addition to regular cardio (running) and definition (kinesis and/or weights) work-out sessions, I plan to take up some other sports once again. I've listed them below:
Resume skiing
In January of 2015 I suffered a serious heli-ski accident. I've only recently healed. Because I'm an avid skier, I'm returning to the slopes in 2017. This year, I'd like to go to my favorite ski resort in Turkey – Kars-Sarıkamış – at least once. I'm also considering skiing at Kayseri-Erciyes for the first time. Because Erciye is located on the way to Niğde, where we have a plant, it should be relatively easy to go there. I'd also like to go to Kartepe, the resort closest to Istanbul. Overseas, I plan to ski in Switzerland, most likely Zermat, when I go to that country for a meeting in the coming months with the Swiss technology firm we've partnered with in the production of Solar Panels. In other words, from New Year's Eve through to mid-April I will enjoy many days of skiing. If I'm satisfied with my performance, I'll resume heli-skiing in 2018.

Poised to heli-ski

Start kite-surfing
I'd intended to start Kite-surfing last summer. As keen as I was, though, my injured shoulder forced me to postpone my plan until the following season. As soon as the skiing season ends in April, I'm going to start kite-surfing. I can't wait to begin this sport, which I'm likely to become as passionate about as skiing.

Return to kick-boxing
If I can find the time, I plan to resume kick-boxing. I'm more interested in the sport for its unparalleled cardio benefits than as a martial art. Nothing makes you sweat like an intense hour of kickboxing. Not only do you achieve maximum exertion through punching the bag, jumping rope and doing drills in the ring, your body becomes completely relaxed afterwards.

Start Pilates or yoga
As I always say, a good sportsman has 3 qualities: speed, strength and flexibility. I've always been quick on my feet and relatively strong. But I've also had an inflexibility issue for as long as I can remember. It's time I did something about that. My free time is limited, so Pilates or yoga would be the best way to do that. Flexibility is too important to do nothing. Stretching relaxes the muscles, fights fatigue and reduced the odds of injury. Right now, I'm looking for a venue with enjoyable classes within walking distance of my home.

Dance
In Istanbul, places to dance are mostly populated with well-off youngsters checking out their surroundings with a glass in their hands. What I'm looking for is a way to have a good time while at a wedding party or nightclub. I have two plans:
Aegean and Black Sea/Caucasus folk dances: My favorite folk dances in Turkey are from the Aegean and Black Sea regions. Other than the Black Sea "horon," I also enjoy the Circassian dances of that region. I'll choose in 2017 between lessons in "zeybek" or "horon". Once I've learned one of them, I'll take classes in the other one in 2018.
Salsa: Latin dances are also a lot of fun. The two I enjoy most are salsa and tango. I used to salsa, but I'm a bit rusty now. I'm planning to try salsa this year. I will need a regular practice partner for both salsa and tango, though.
​

I plan on making some radical changes this year. These are the kinds of people I will allow into my life:

Well-intentioned people who truly want the best for me,
Sincere people (those who are what they seem),
People who don't upset me,
People who don't talk behind my back,
Loyal people,
Those with a heart and a brain,
People of good character,
People who know how to laugh and enjoy themselves,
People who can teach me something and contribute to my growth.


Anyone who does not fit the descriptions above, will no longer be a part of my life. I began this process in November. Believe me, it feels good. I will continue to purify my social circle in the year ahead. There's no reason for me to put with anyone I find objectionable. What I will do is spend time people who are right for me, and with them I will be productive, will become a better person and will more fully enjoy life's offerings. I experienced this most recently on my birthday. This photo gives you an idea of what it feels like to meet up with true friends:
The last of my birthday celebrations was held in our office. Because I was born near New Year's, I gave a talk about what we have achieved and what we will achieve next year, along with some advice for my colleagues.
Celebrating my birthday with friends at 360 Istanbul…

At a seafood restaurant waiting for appetizers in Parga, Greece, which I visited most recently during the bairam holiday…

Last of all, another big change in my personal life: I might move away from the home in Nişantaşı I've enjoyed for the last nine years. The reason I lived in that neighborhood was its proximity to Dolmabahçe and my office in Akaretler (as well as liking my landlord and their family so much). I've had to travel back and forth to our other office in Maltepe over the past 3 years. Sometimes, the terrible traffic gets me down. That office is being relocated to Çekmeköy quite soon, so perhaps the time has come for me to move that same area. Most likely, I'll bid a sad farewell to Nişantaşı sometime this year. Of course, Çekmeköy also has its charms and I think I'd appreciate life in a home with a garden surrounded by greenery.
The last change I want to make in my personal life is my car. Don't get me wrong; I'm not one to chase after the latest luxury model. I've been driving a 100% electric-powered Renault Fluence since 2013. Since July, though, that car's been inoperable. Unfortunately, the battery system stopped working and Renault has been unable to import a new one and fix it. If I meet my business goals in 2017 I'm going to reward myself with a top of the line electric-powered Tesla.
That concludes this, my last post of 2016. I've written a post without fail nearly every single week of the year. I won't be writing anything over the next three weeks, or over the Turkish national and religious holidays. Other than that, I expect to be here sharing my thoughts on a weekly basis throughout 2017.
Tag: sosyal sorumluluk, yaşam, iş dünyası, gezi, özel günler, enerji, anı, fahri konsolosluk, ekonomi