The charismatic country of our Latin American cousins: Peru (Cusco)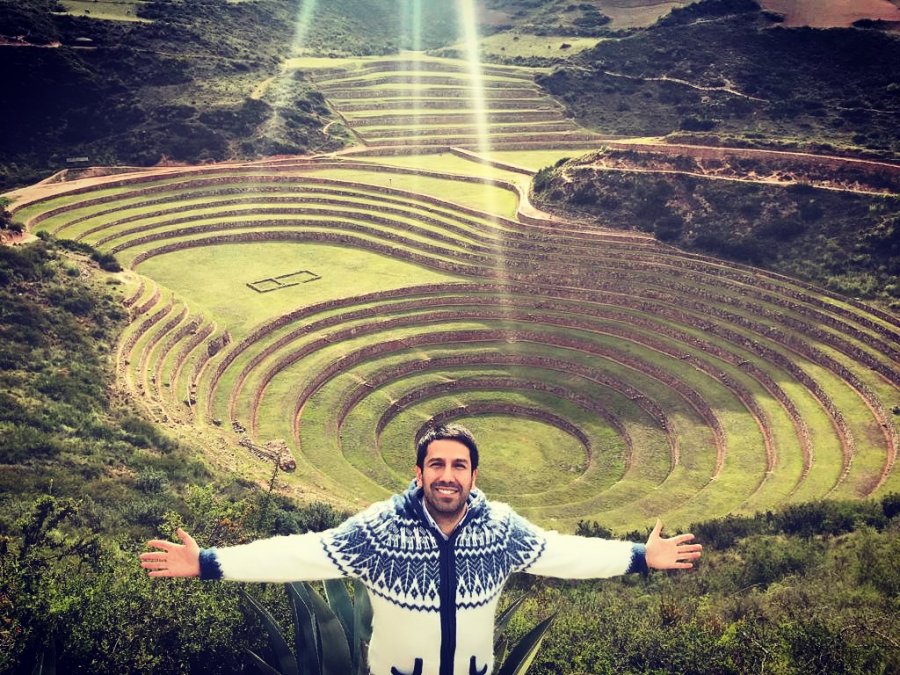 Last week, I wrote an article about one part of my New Year's trip to Peru and shared my impressions of the capital, Lima. This week, we gain a great deal of altitude and reach the charming city of Cusco in the Peruvian Antler. Once the capital of the Inca Empire, this city is a wonder of history and nature, with examples of Spanish colonial architecture and magnificent archaeological remains.
We arrived in Cusco after about 1.5 hours of flight from Lima which took off at 4.50am. While waiting at the airport at around 6.30 in the morning, my phone began to ring while I was waiting for my luggage. The owner of the boutique hotel Jesus, which we were going to stay was calling. This was the dialogue between us which was in English:
Have you arrived in Cusco?
Yes, we just landed.
Great. I have sent someone to pick you up from the airport as you requested. He has your photo. He should be waiting at the exit.
OK thanks.
You confirm to me whether you have found each other or not.
Sure no worries
Would you like to have breakfast when you arrive at the hotel?
(not expecting such a personalized service and responding with surprise) It would be great.
OK, see you soon.
By the way, you can speak Spanish with me if you want.
(responding in Spanish) Aren't you a Turk?
Yes I am a Turk.
Where does your Spanish come from?
I learnt it at the Cervantes Institute. Since I am the Honorary Consul of Costa Rica, it was good to learn Spanish. You don't sound like a Latin American, where are you from?
Yes, I am also Spanish. We'll talk about the details when you get here.
Agreed!
When we left the airport, we couldn't find the driver at first. After 5 minutes of telephone traffic, we found each other and we got into his car and headed towards the centre of Peru's ancient city, Cusco.
Normally, before I go anywhere, I do research and get all the information that I can about that place. This time though, I didn't do any research, maybe because of my mood, so I just said to myself, "leave your discoveries to spontaneity this time '. The first thing that surprised me as soon as I landed in Cusco was how high they built the airport. We landed at this airport, which is high, and almost in the clouds and has a relatively short runway. I was thinking about all this during the drive down to the city centre.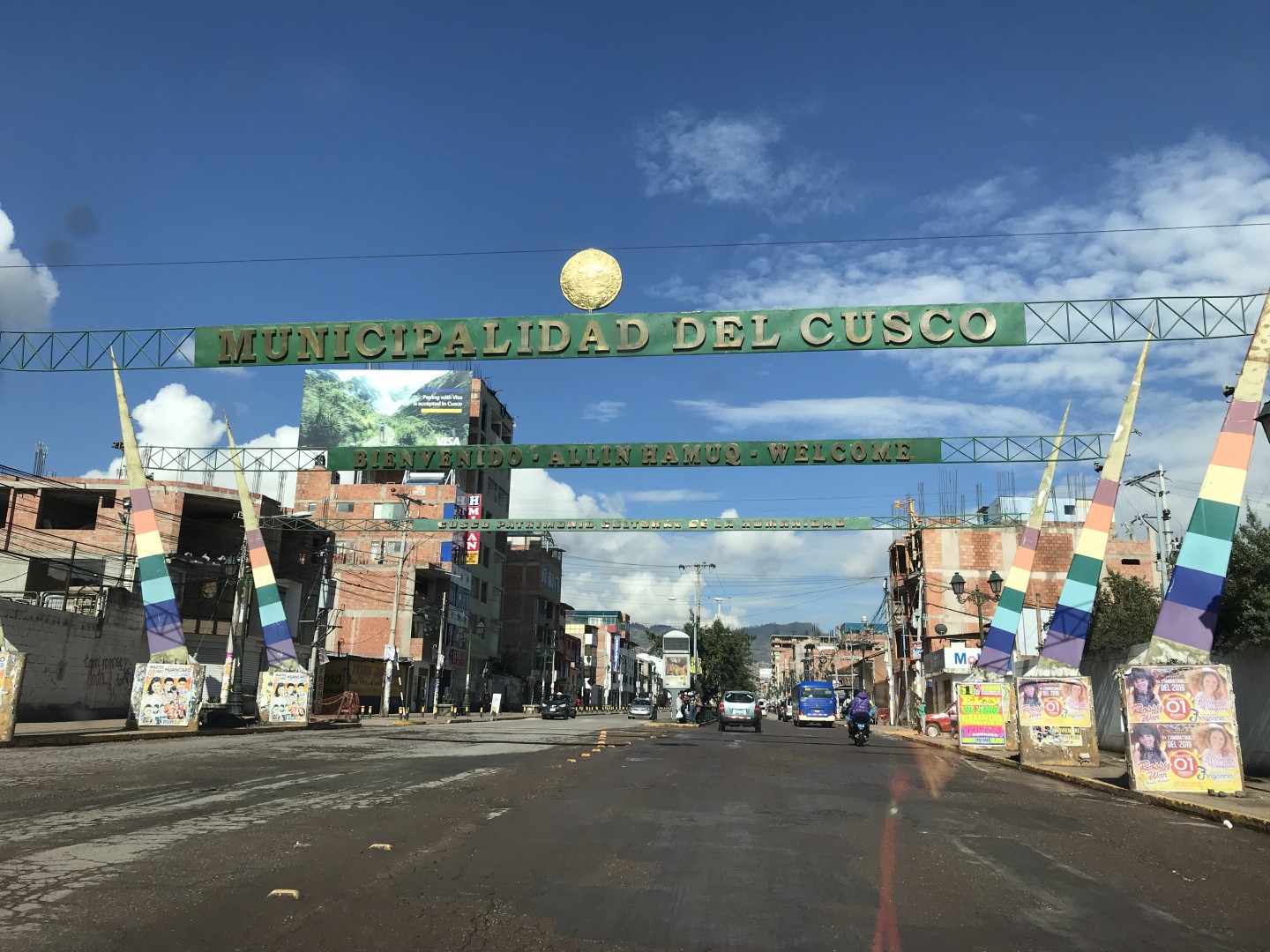 After about a 40 minute journey, we reached the city centre. Due to my curious temperament, I asked the driver who came to pick us up a lot of questions about Cusco.
Suddenly we started to pass through narrow streets and old buildings, the journey just became interesting.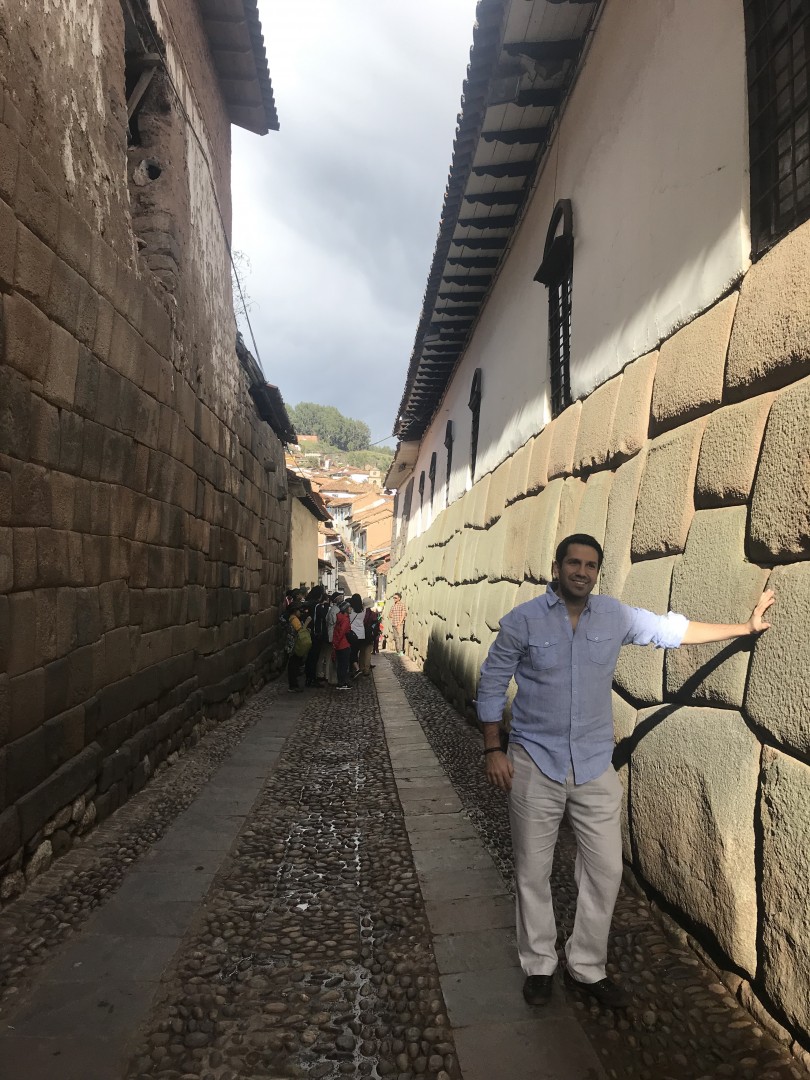 Cusco's narrow streets
Then we stopped in an alley next to a cathedral. It was a dead end. The driver who picked us up told us we'd have to up the stairs from here. Here is the cathedral near the hotel: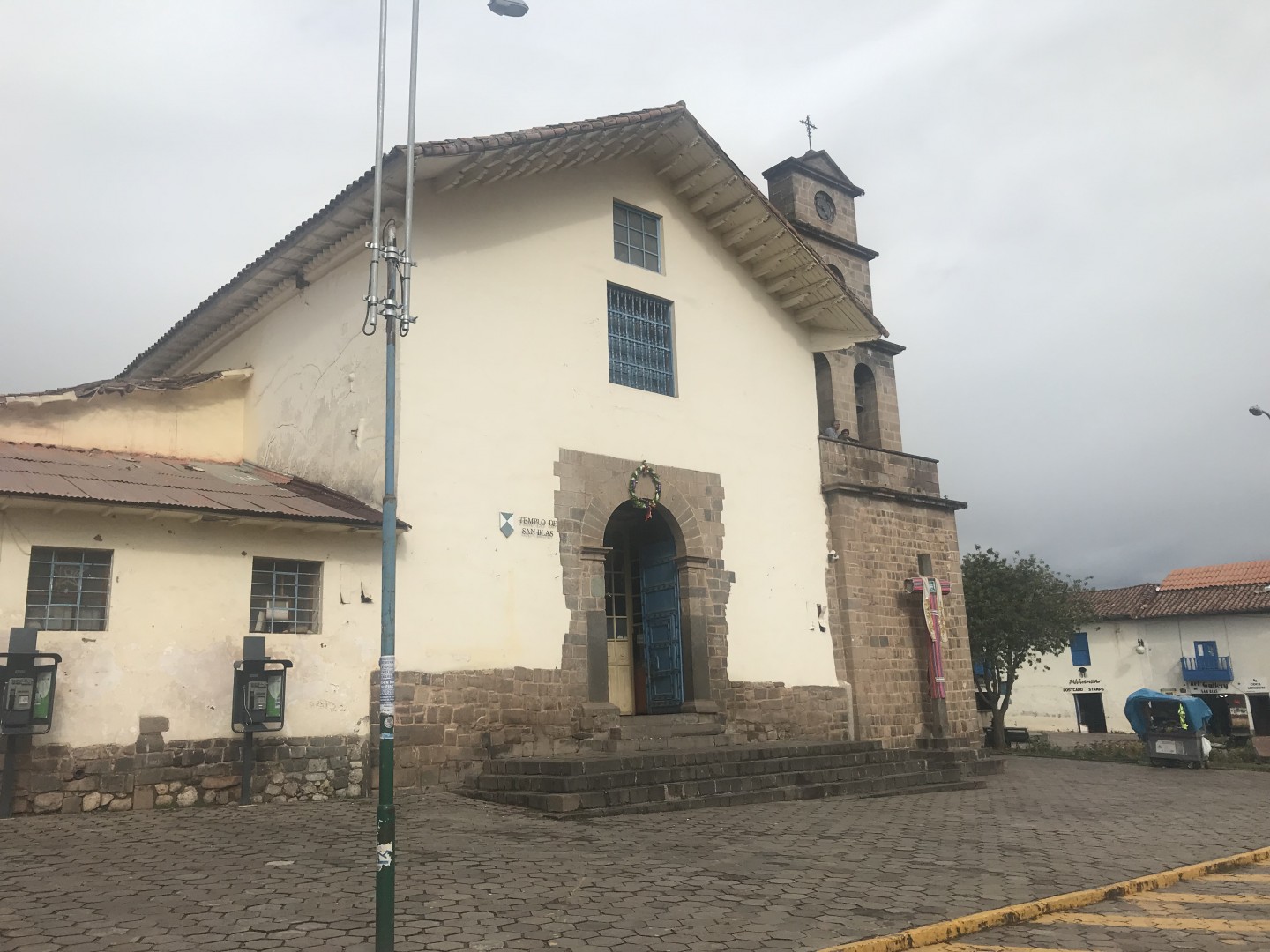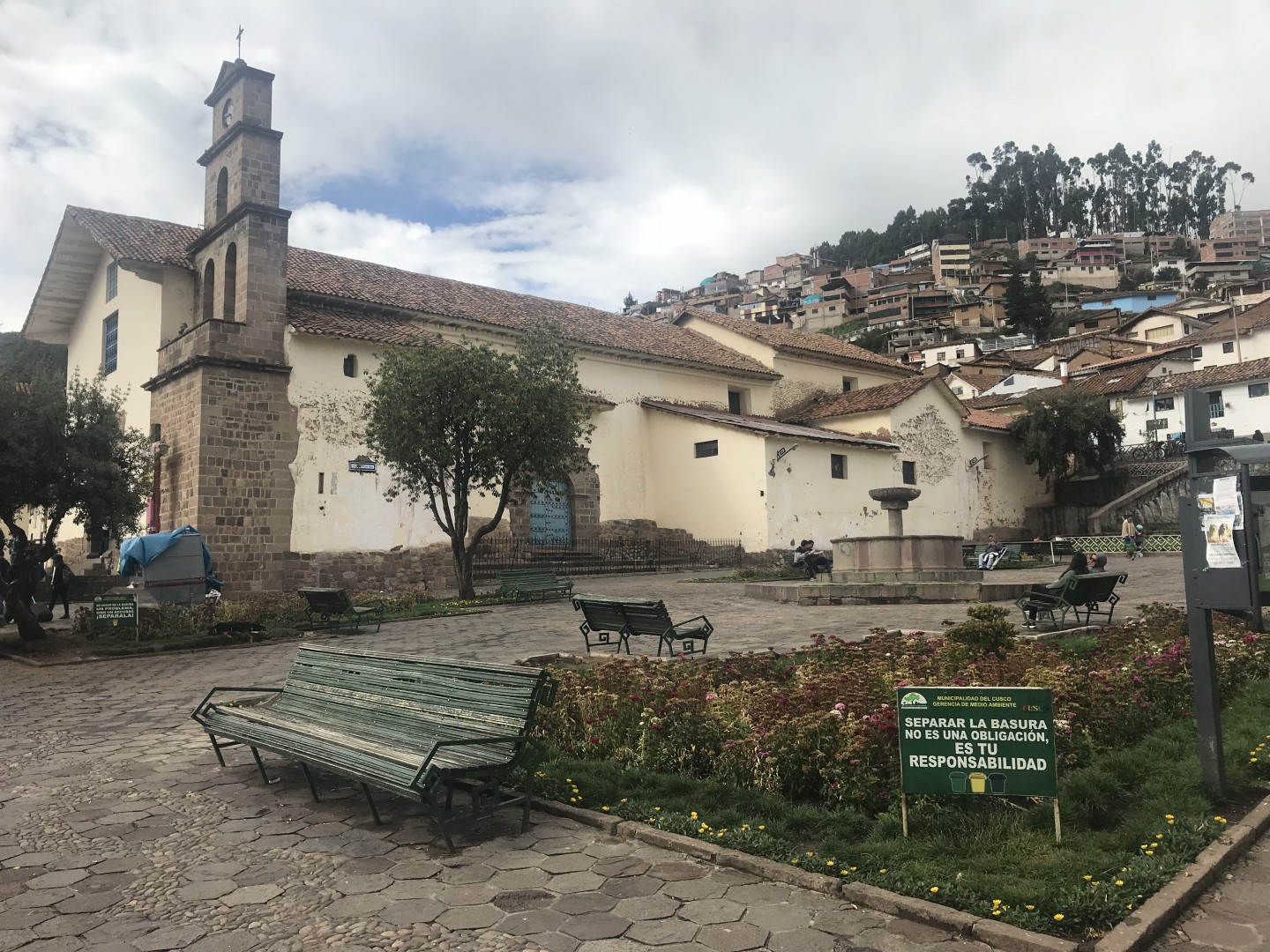 This structure, which stretches up the stairs, was interesting. I started to wonder where the hotel was when I started to climb these steep steps. In the meantime, the driver who brought us here insisted on taking our suitcases. I then said to him, "At least let me take one of the suitcases". And then he said, "You're not used to it" in which I asked, "What am I not used to?". The man smiled and said, "You'll see when you climb the stairs"
I still didn't understand what he meant. I said, "Okay." I started climbing the stairs. Interestingly, I started to feel a loss of breathe on the 5th step. I asked my friend next to me, "Are you breathless too?". My friend who was completely out of breathe said "Yes, it's weird, this is the first time I've ever had something like this happen to me". Although we had an athletic and active lifestyle, there was only one reason why we couldn't breathe on the 5th step: I asked my friend, "Is this because of our high elevated position?" to which he replied, "I think so", "we'll ask the hotel on our return", and continued to climb the stairs.
We arrived at the hotel. In a place where the stair steps continue upwards, we entered the boutique hotel "Garden of San Blas" with its interesting architecture and wonderful views through a classic door.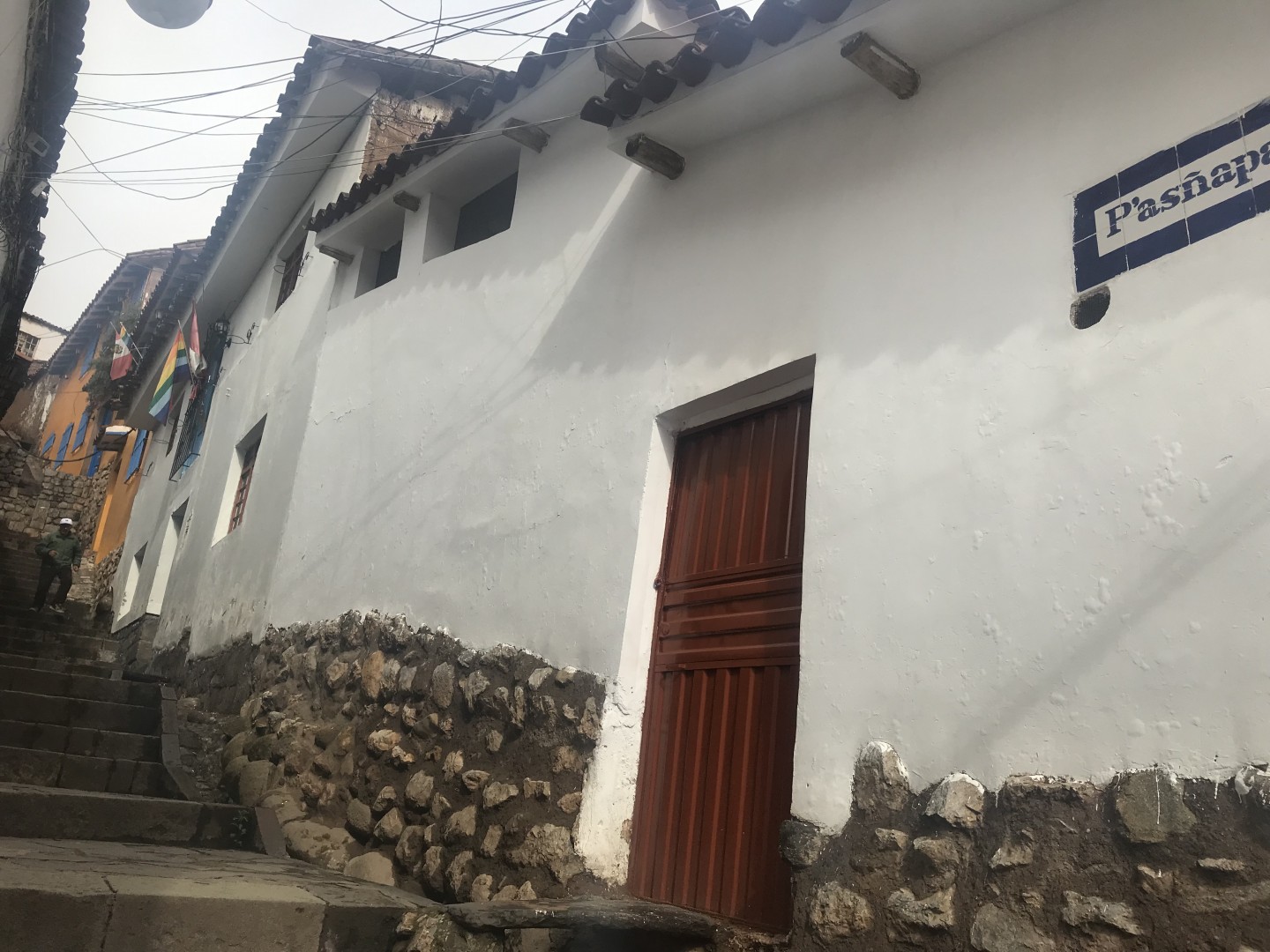 The hotels entry door
Jesus, the owner of the hotel, welcomed us. "Welcome to Cusco," he said with a smile. I said, "thank you" and asked the first question in my mind; I asked why we were out of breath while climbing the stairs. He told me that this was very normal, that it always happens to the first timers who come here and said, "some get used to it in a few days and some just never do". He even said, "When I walk fast or run, I have much difficulty". Cusco is exactly 3 thousand 400 meters high (I am telling you this so you can visualise it; it is 1000 meteres higher than the summit of Uludağ in Bursa), has 400 thousand inhabitants, and based on a 12th-century history, it is the capital of the Inca Empire.
Jesus then prepared us a wonderful breakfast both in terms of taste and visually. Especially the omelette he prepared was the most delicious omelette I have ever eaten in my life. I would like to share the first photo I took at the hotel after I had my breakfast: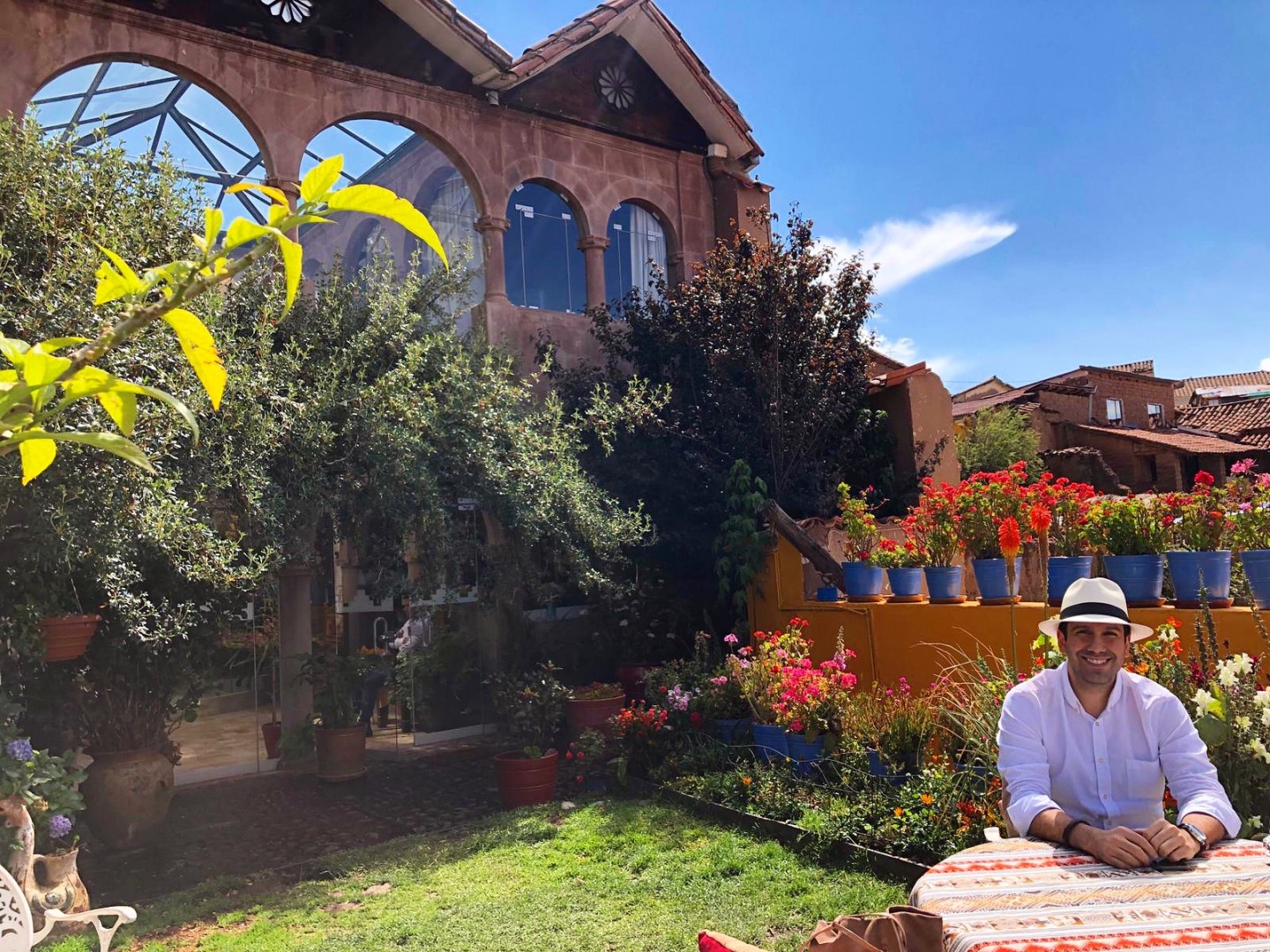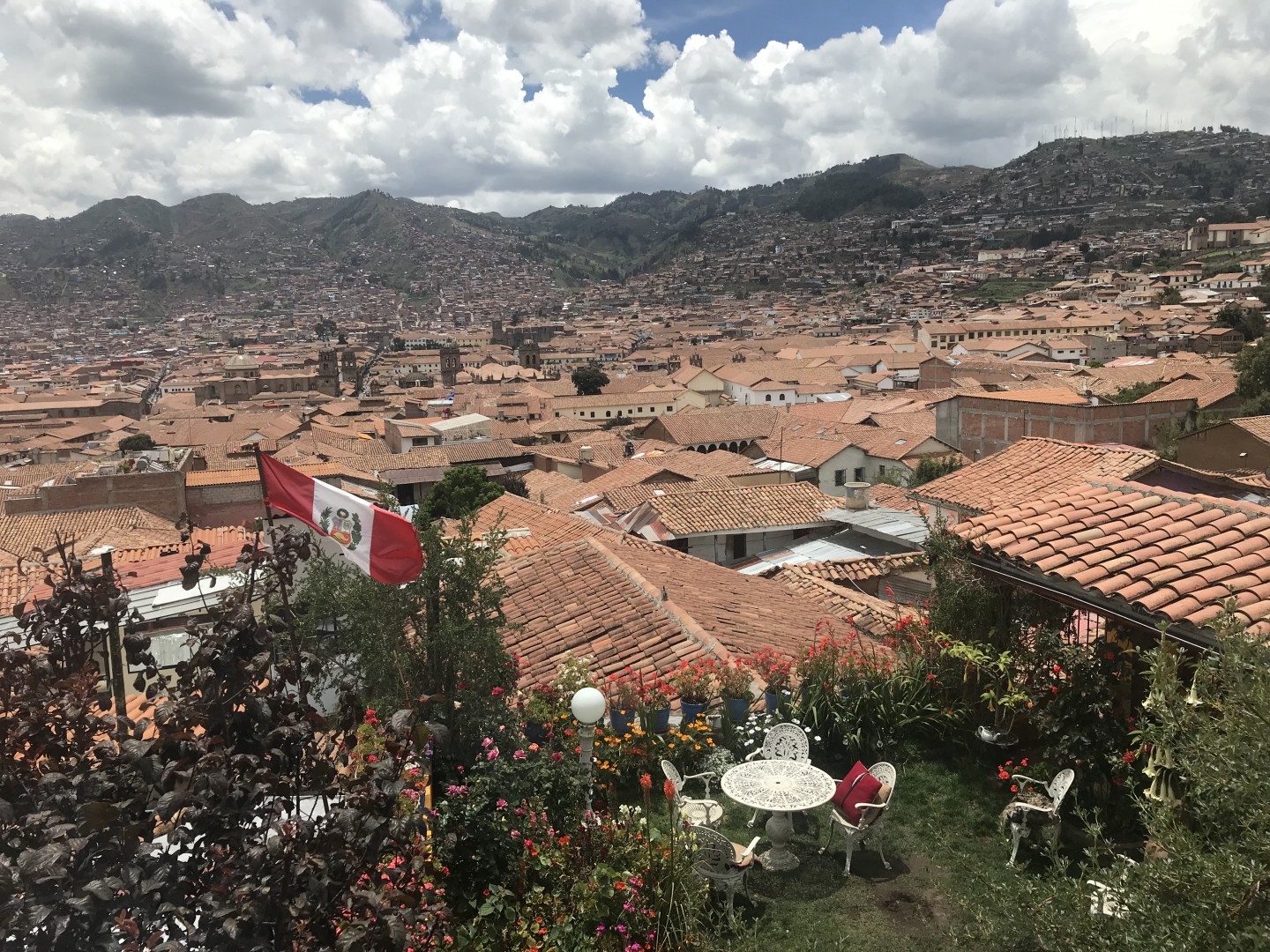 Views of Cusco from our boutique hotel…
Looking at the architecture of the boutique hotel and the breakfast that was prepared, it is easily understood that the Spaniard had a high gusto. The story of the Spaniard is as follows: When he was at the head of his travel agency in his country, he wanted to move to a place he really enjoyed as he was tired of what he was doing. He made a decision to quit his job and move to Cusco, where he traveled several times during his life. He created his own boutique hotel by buying and merging existing houses in the area.
The hotel was also very interesting. He created every room with a different concept. We stayed in a different room every night because the place was full. There was the Indian concept in one room, a Far East concept in one room, a Catholic Spanish concept in one room (by the way, a Spanish who grew up as a devout Catholic), and a suite with a very special atmosphere with a jacuzzi. We learned that each room has its own story.
During that day, after I took care of some unfinished business, and after resting a bit, we went to tour the city on foot.
Strolling through the narrow streets between the Inca structures, which are interlocked with a lock system like lego, built with giant stones weighing an average of 100 tons, with no plaster, nails or screws, you feel like you are on another planet. I am also fascinated by the fact that the city rising on these giant stones was built as a result of incredible social assistance and cooperation.
This city, which has managed to survive since the 12th century, can be described as the miracle created by the solidarity of the society, built at high altitude by the transportation of giant stones but without the use of wheels. According to the researches, the process of carving and transporting these giant stones was realized with the joint labor of 20 thousand people.
And this is the kind of foundation and miracle we are trying to prepare with TİDER in our own country. You can also help create a miracle for Turkia by contributing to this by providing social assistance: https://fonzip.com/tider/bagis#/
The sound of silence and the peace of slowing down
After the fast pace of our busy life, beside Cusco's altitude sickness (Mal de Altura) slowing down life gave us peace and energy, minimizing our movements, to stop and listen to the sound of silence.
I would like to share some of the shots we took in Cusco: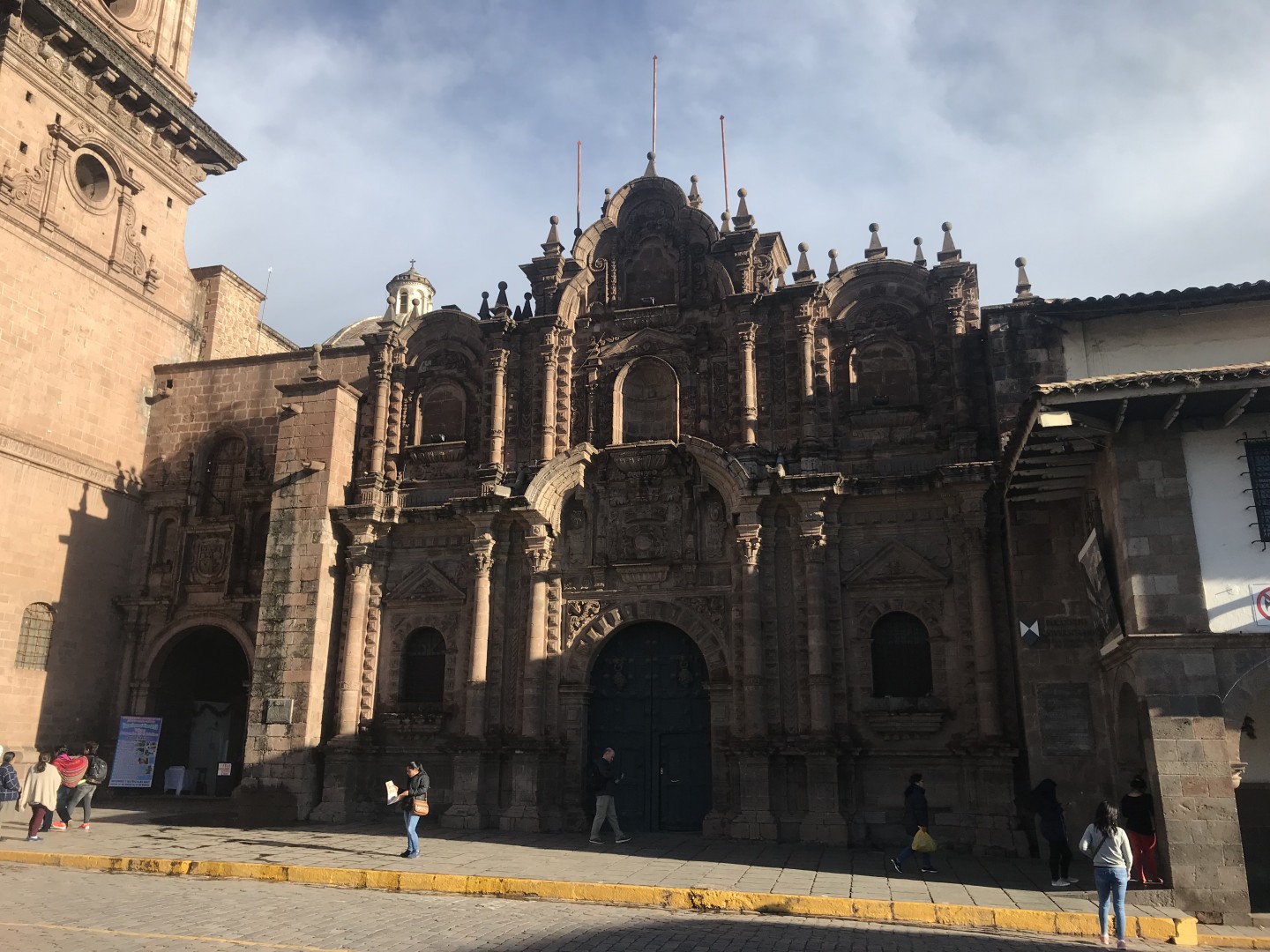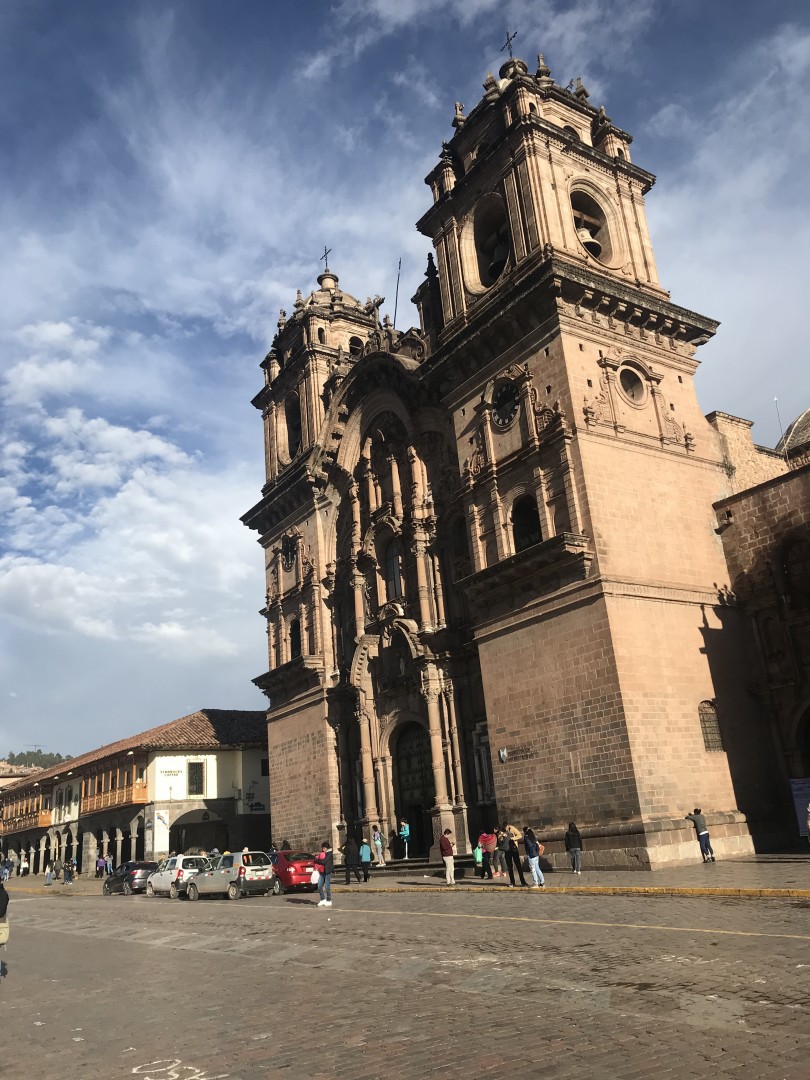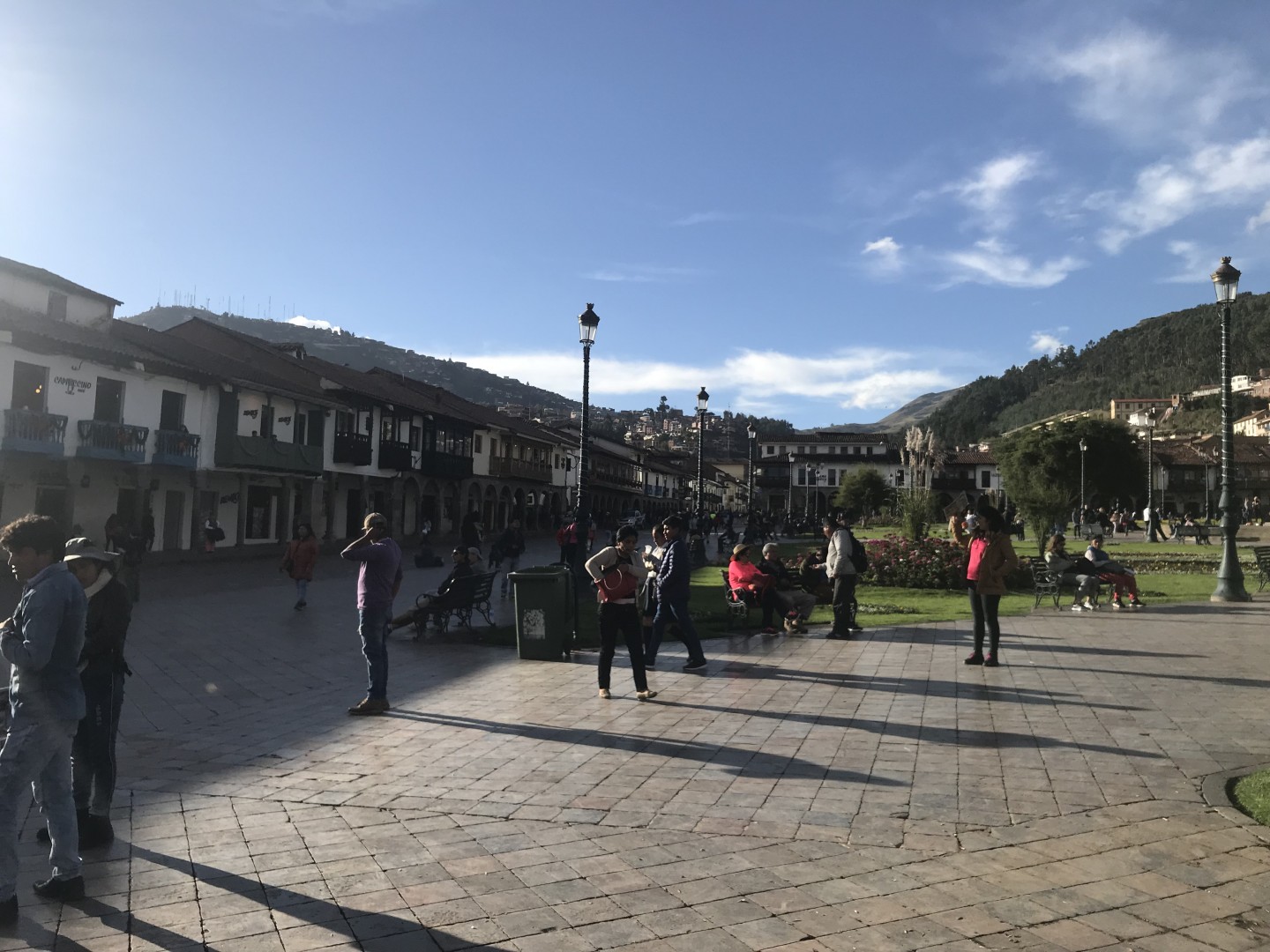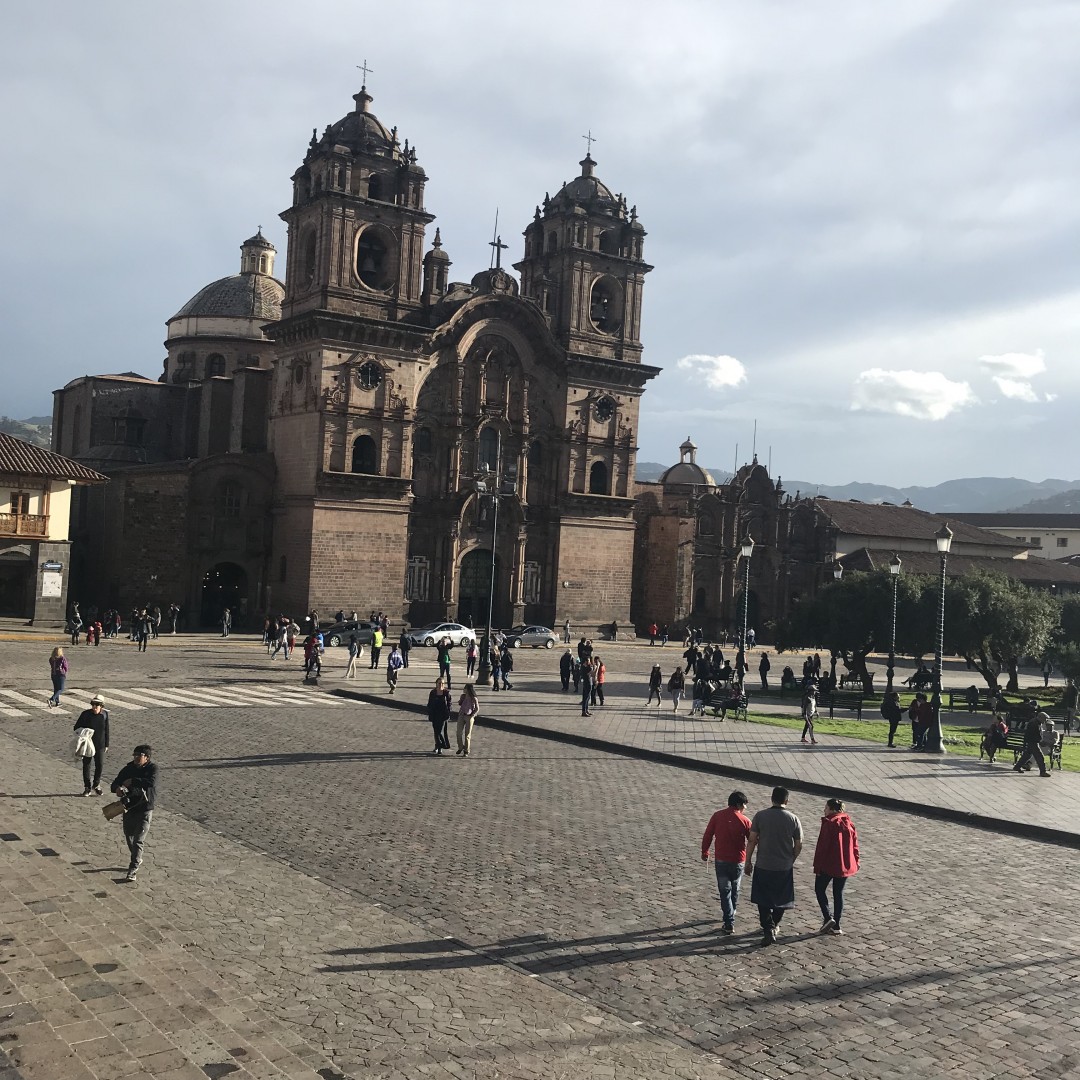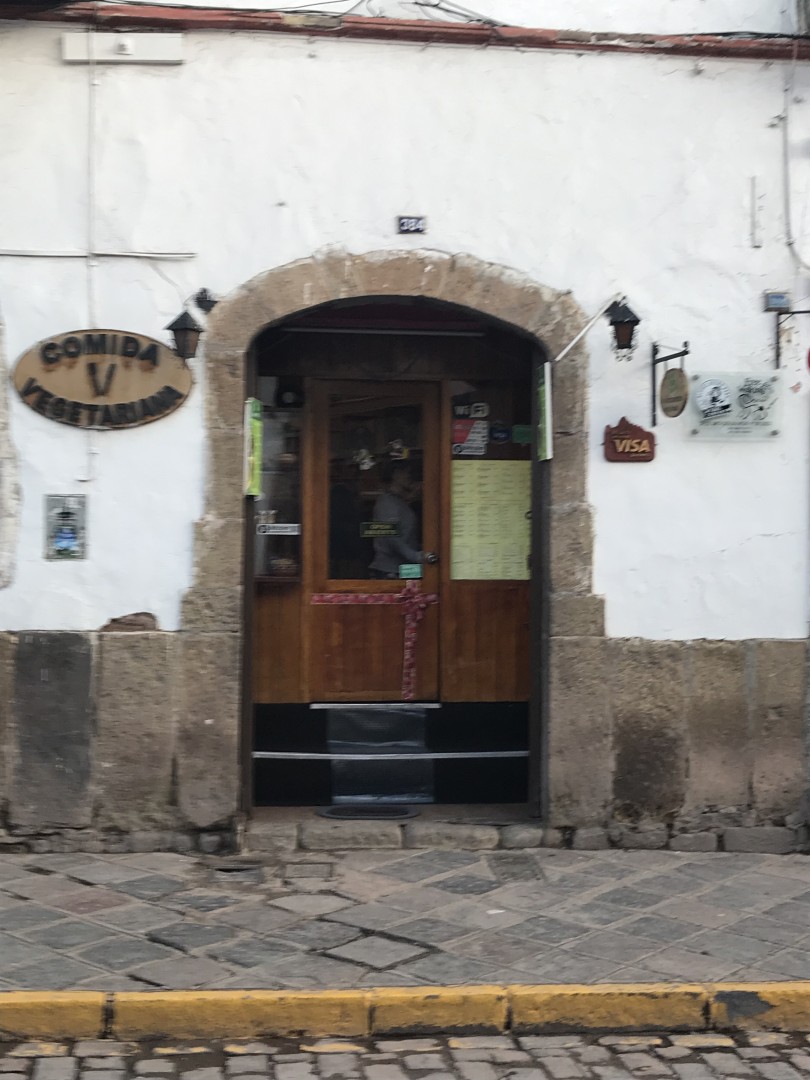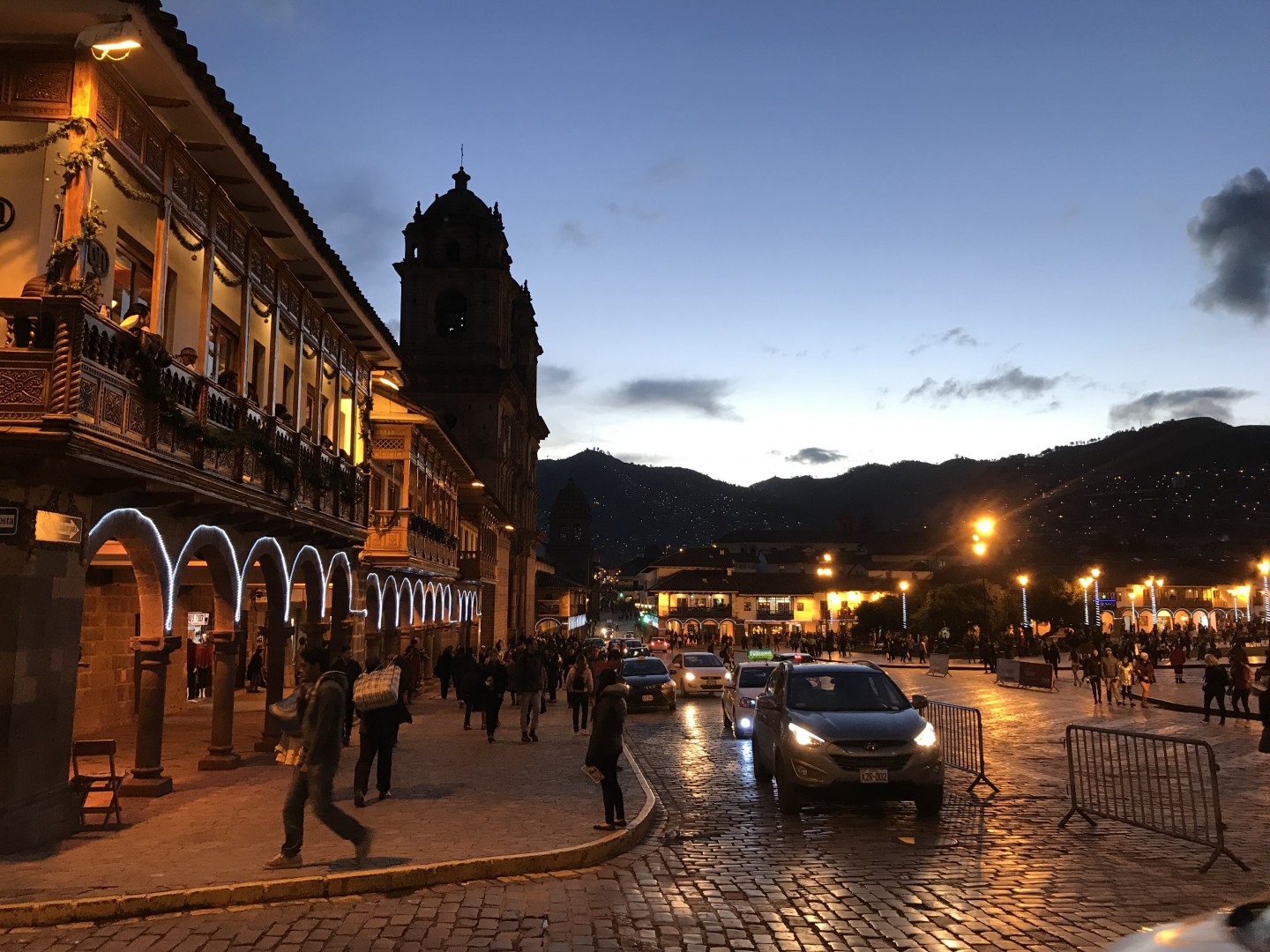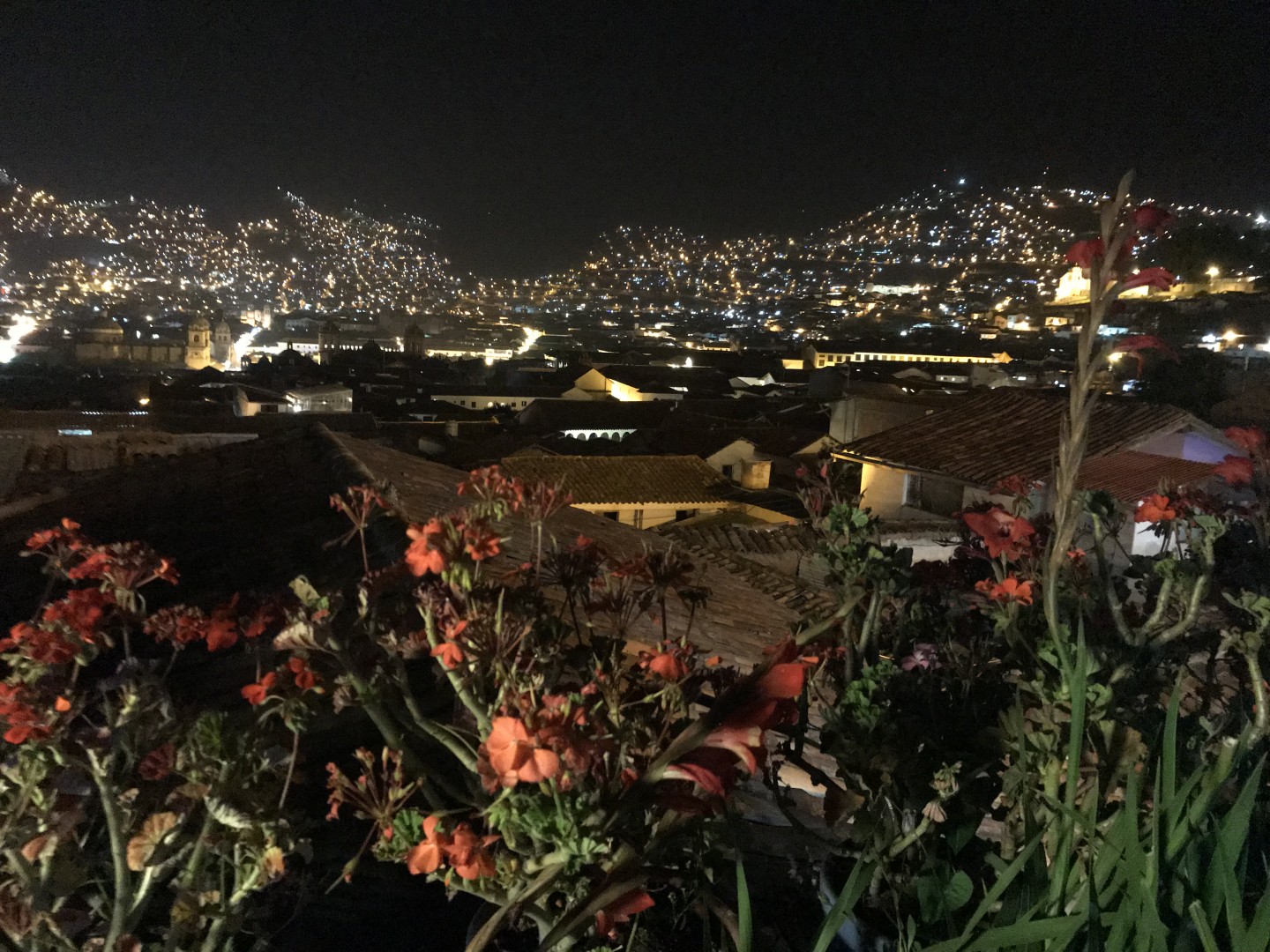 Then we went to a French restaurant for dinner. The reason we chose a French restaurant in Cusco was because Jesus had recommended it and I trust his gusto. And it wasnt a classic French restaurant either. Taking advantage of Peru's blessings, they have created a partial fusion kitchen. The food was delicious and different.
The next day we had an early trip to Machu Pichu. So we had dinner early in the evening and returned to the hotel.
I will write about our visit to Machu Picchu, with its magnificent archaeological site, one of the seven wonders of the world, in my next article.
We went to Machu Picchu early in the morning and returned to the hotel around 9 pm.
We arrived at the hotel with a body trying to get out of the disease, but after having Jesus' hot vegetable soup we slept in the early hours. I woke up the next morning as if I was reborn. I was very happy. After having our breakfast and finalising our preparations, we went on a tour of the cities around Cusco. To sum up, we toured the cities of Chinchero, Maras, Moray ruins in Pachar and Ollantaytambo.
I would like to share with you my experiences in these wonderful places:


Chinchero
Our first stop was Chinchero, known as the textile city of Cusco, which we stayed at for about 45 minutes. We learned how the indigenous color alpaca wool textiles with natural plants by hand. Later, we visited a local market in this region. We shopped and bought some soft wool alpaca textiles in beautiful colors and varieties.
Salinas de Maras
Our next stop was the Salt Valley, which consists of 3,000 salt wells in the Urubamba Valley. Salts are obtained by evaporating the water in these wells and constitute the livelihood of the region.

Moray
Moray agricultural terraces, which consist of multiple floors, are also known as Incas agricultural R&D laboratories. Interestingly, no matter how much it rains, rainwater does not accumulate on the lower floors and terraces. It is thought that there are underground channels that drain the water.
The depth, design, positioning of the circuit is differentl according to the sun and the direction of the wind which creates a temperature difference of 15° C between the top and the bottom. Thanks to this microclimate between the circuits, experiments on the production of 3,000 varieties of potatoes and 1,800 varieties of corn could be carried out.
I can say that the Incas are a civilization that suits my mindset just because of this R&D logic. Good on the Incas…
Ollantaytambo
Our last stop on our tour was Ollantaytambo bay, which is 72 km from Cusco. Ollantaytambo bay, which is formed of narrow cobblestone streets from the 13th century, is one of the best examples of Inca city planning, according to Lonely Planet. Ollantaytambo, located between two stream beds, has boutique hotels, cafés and restaurants surrounding a small square.
You can find the pictures and videos of this tour below.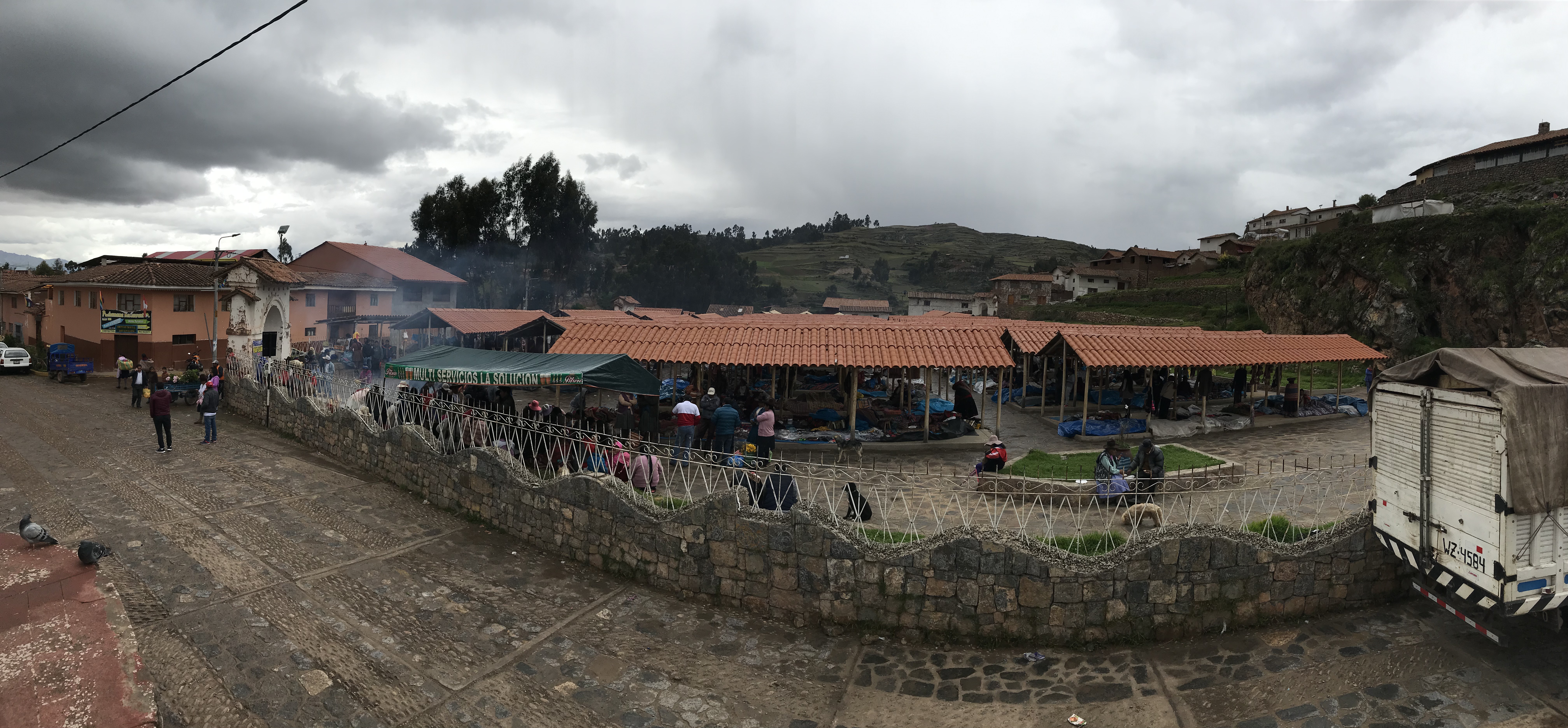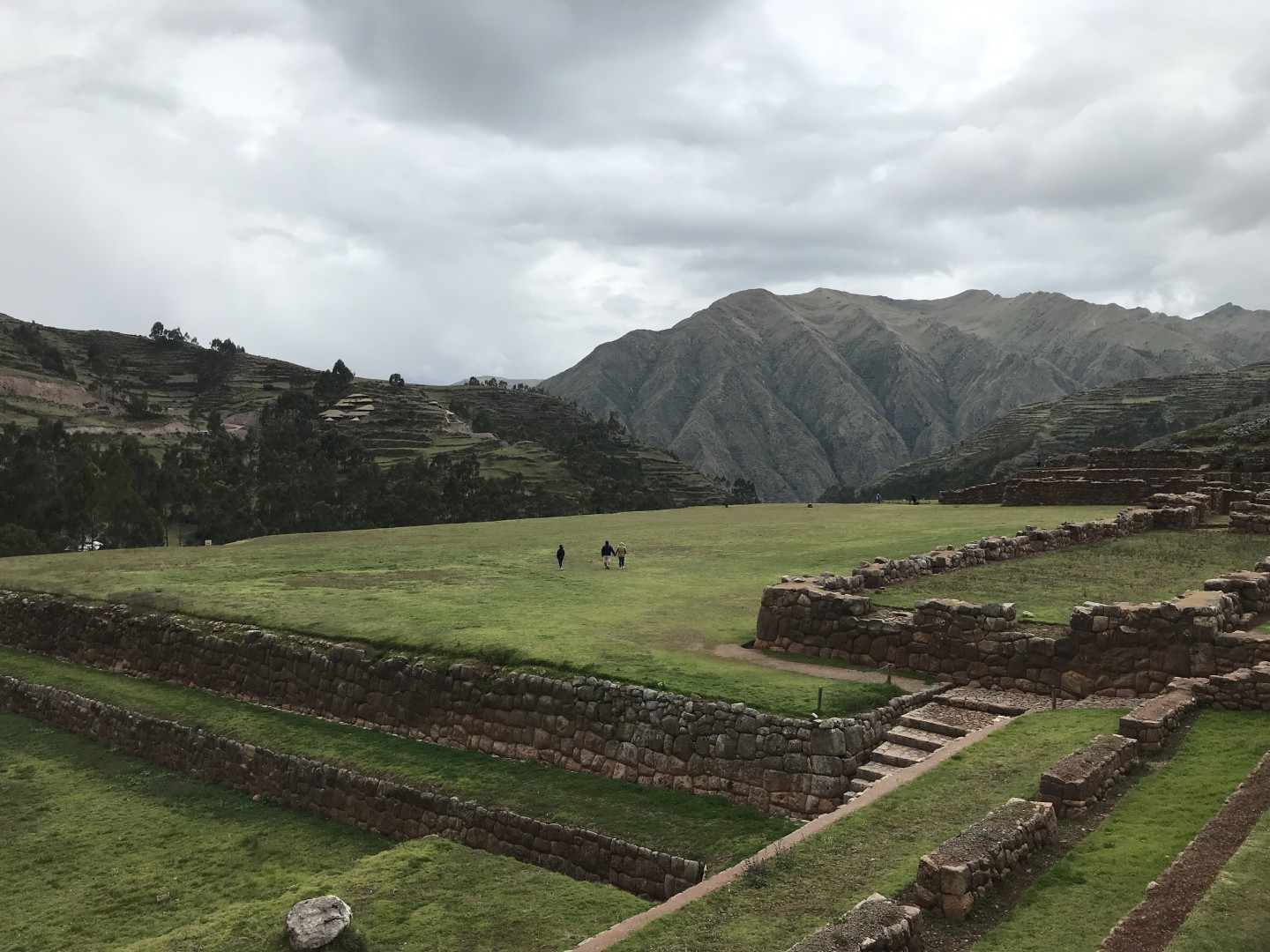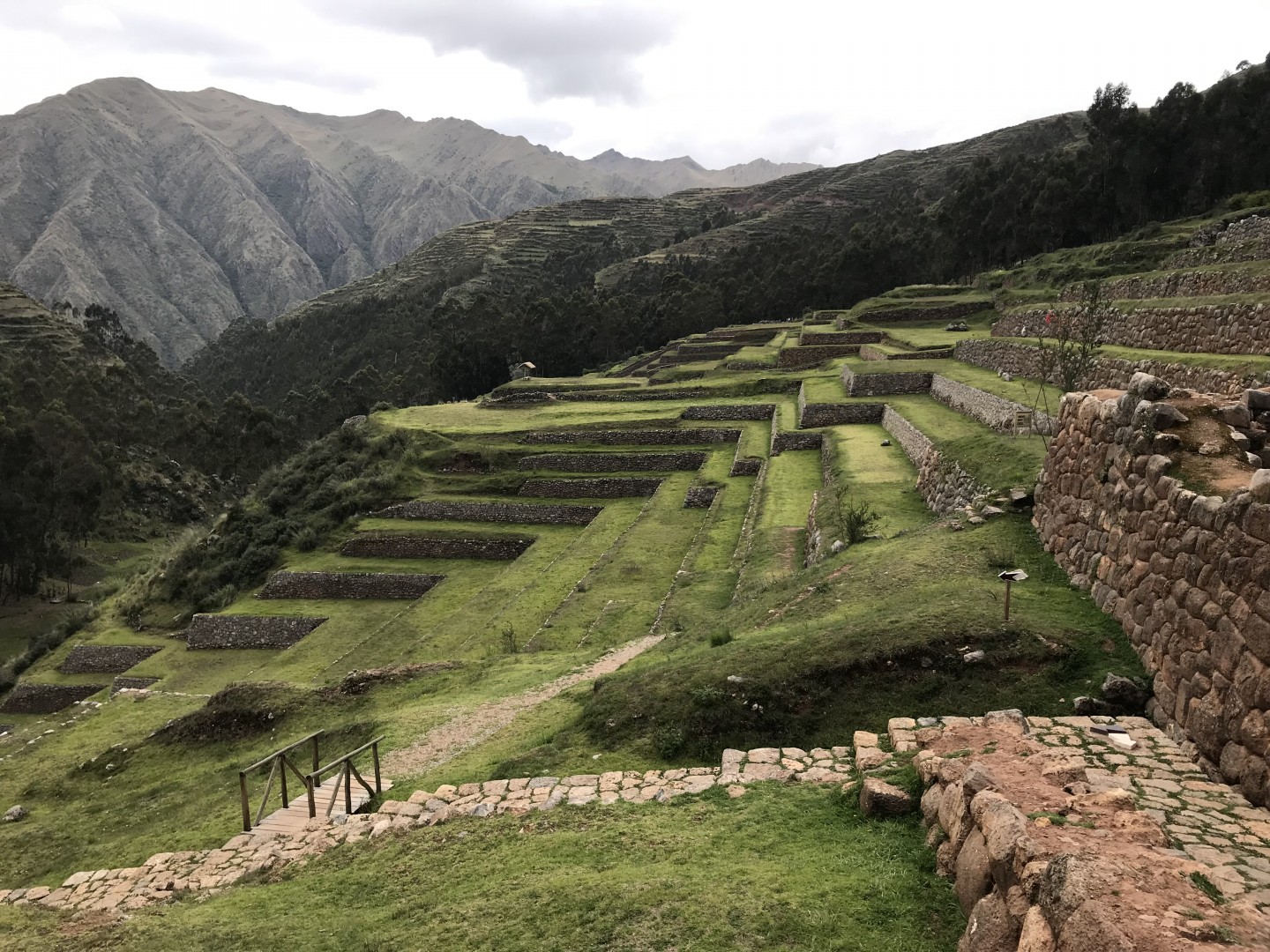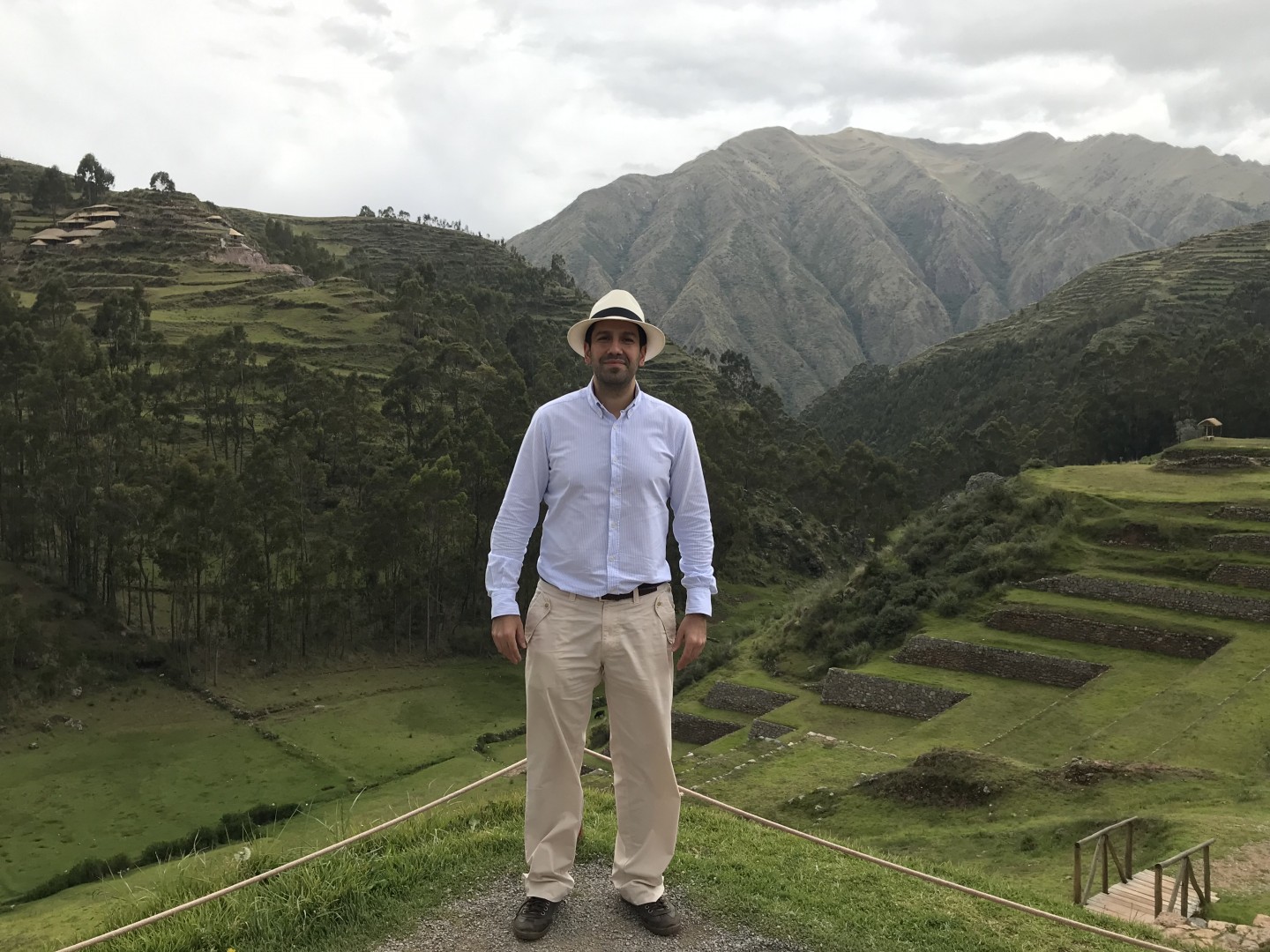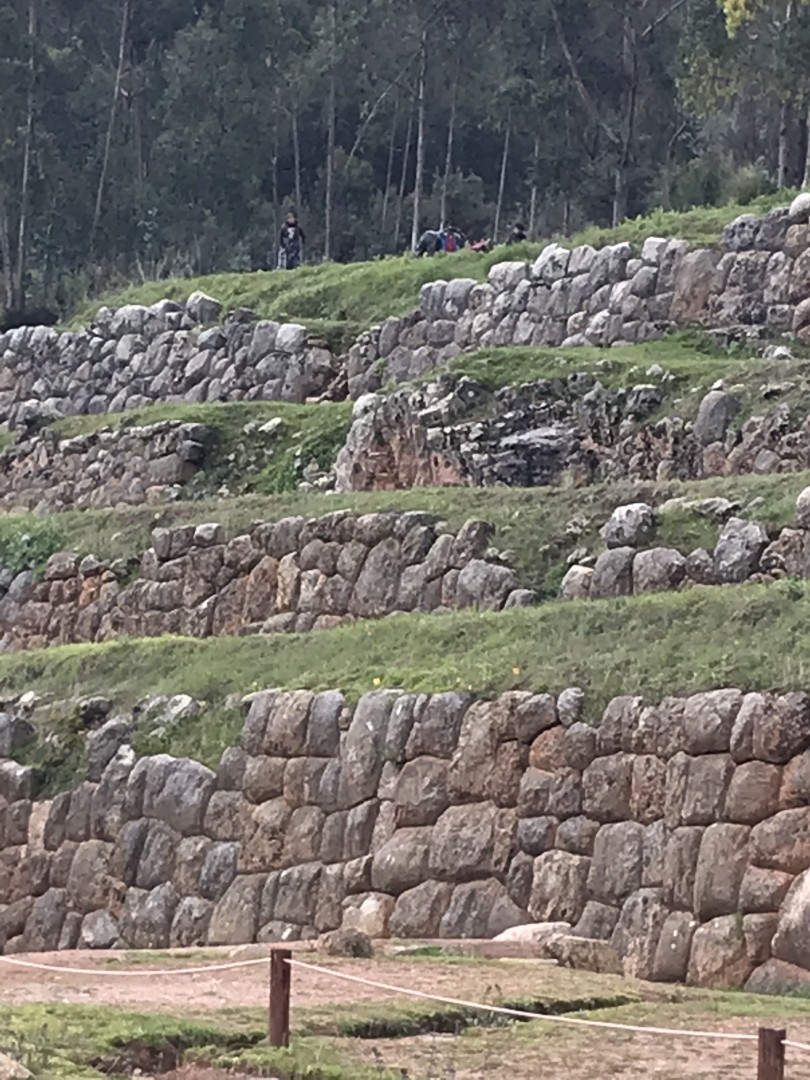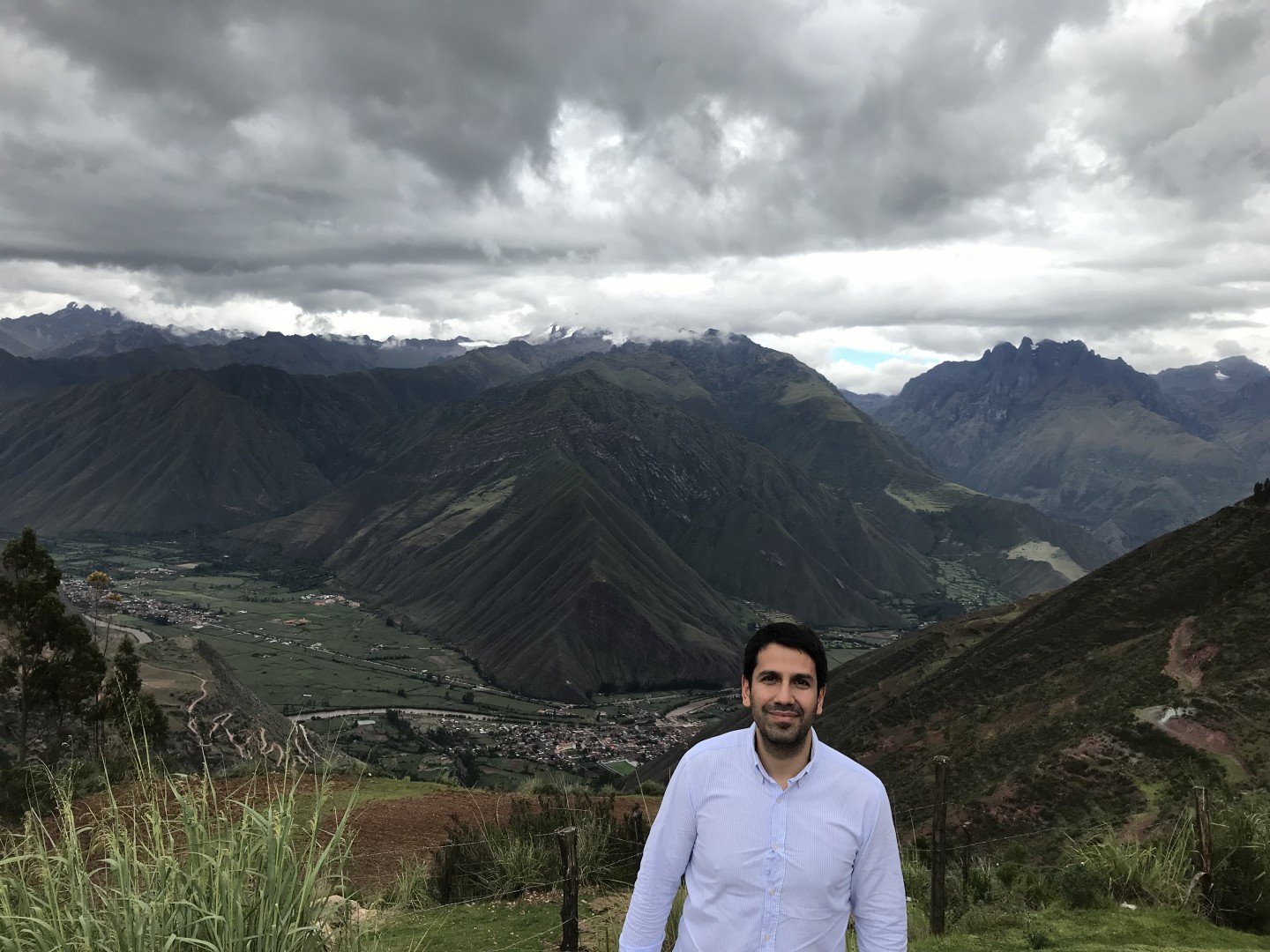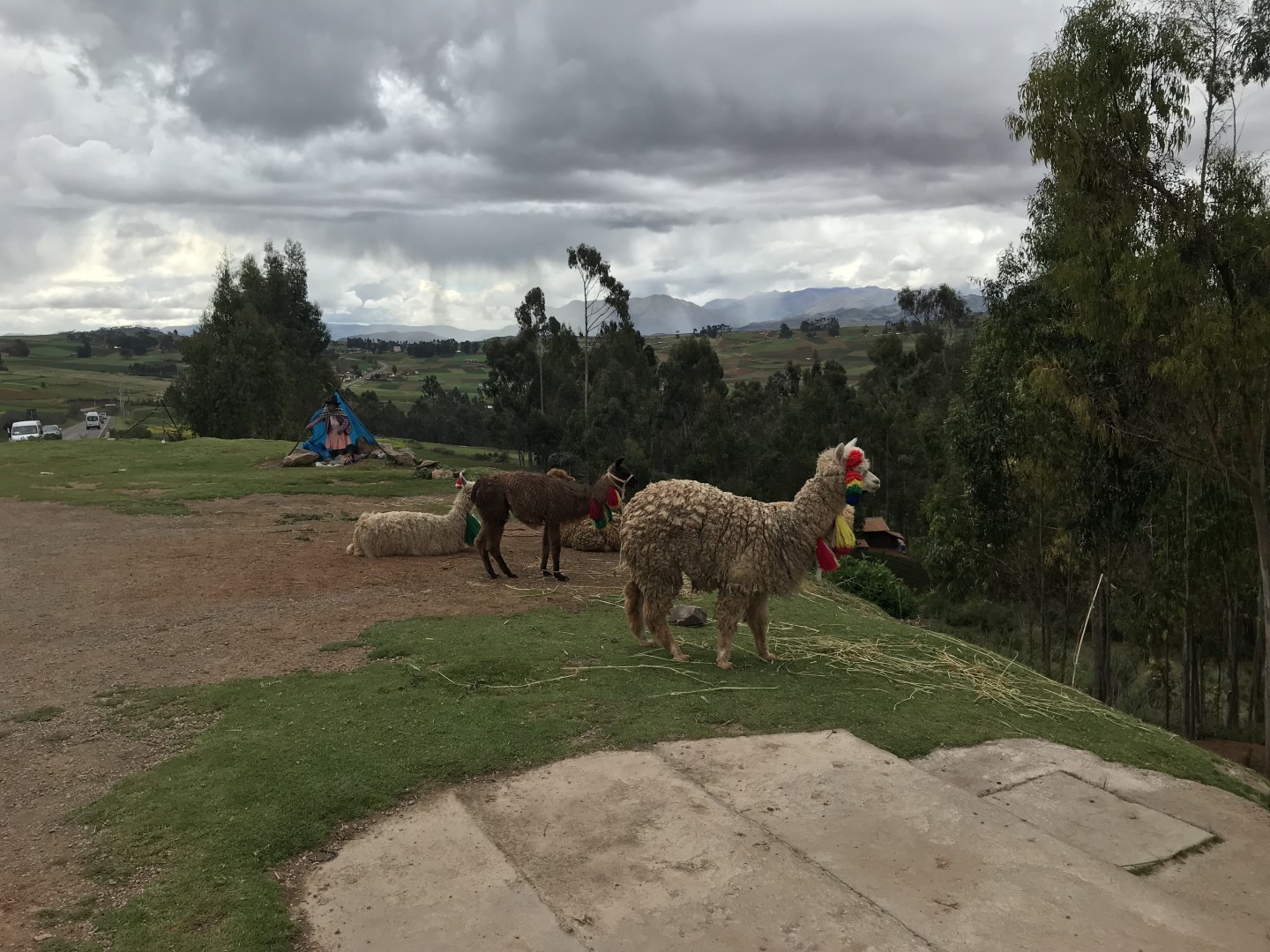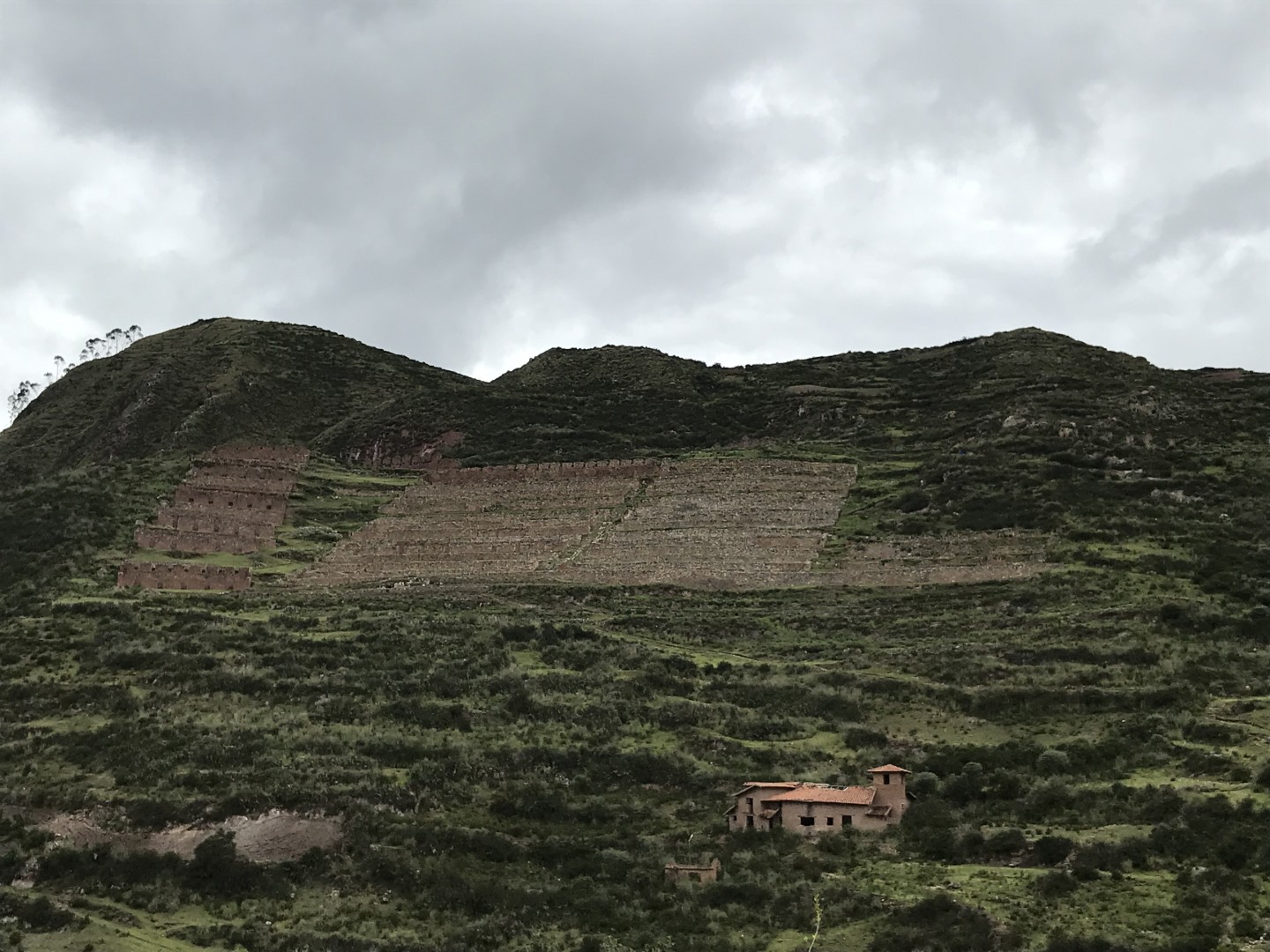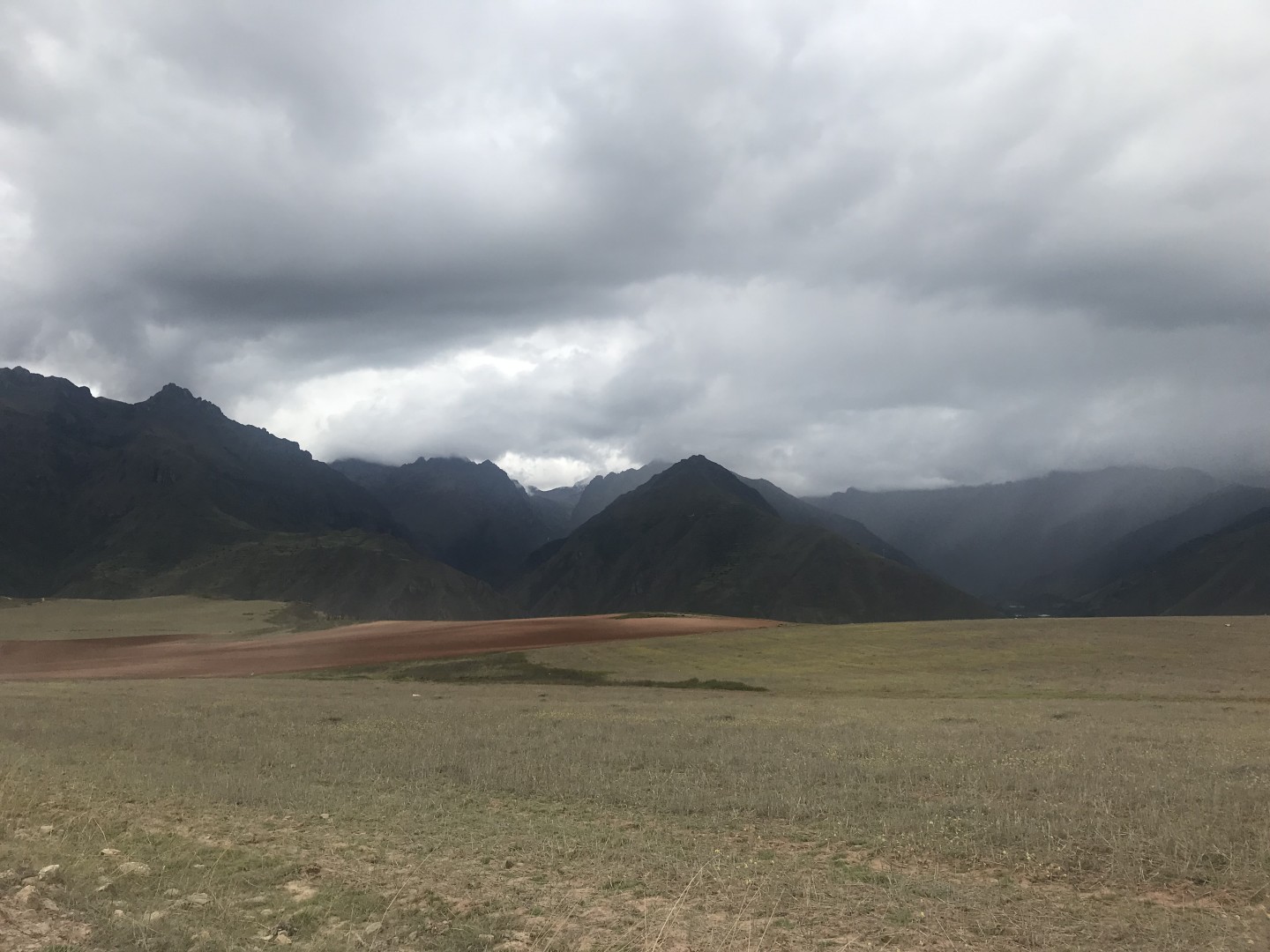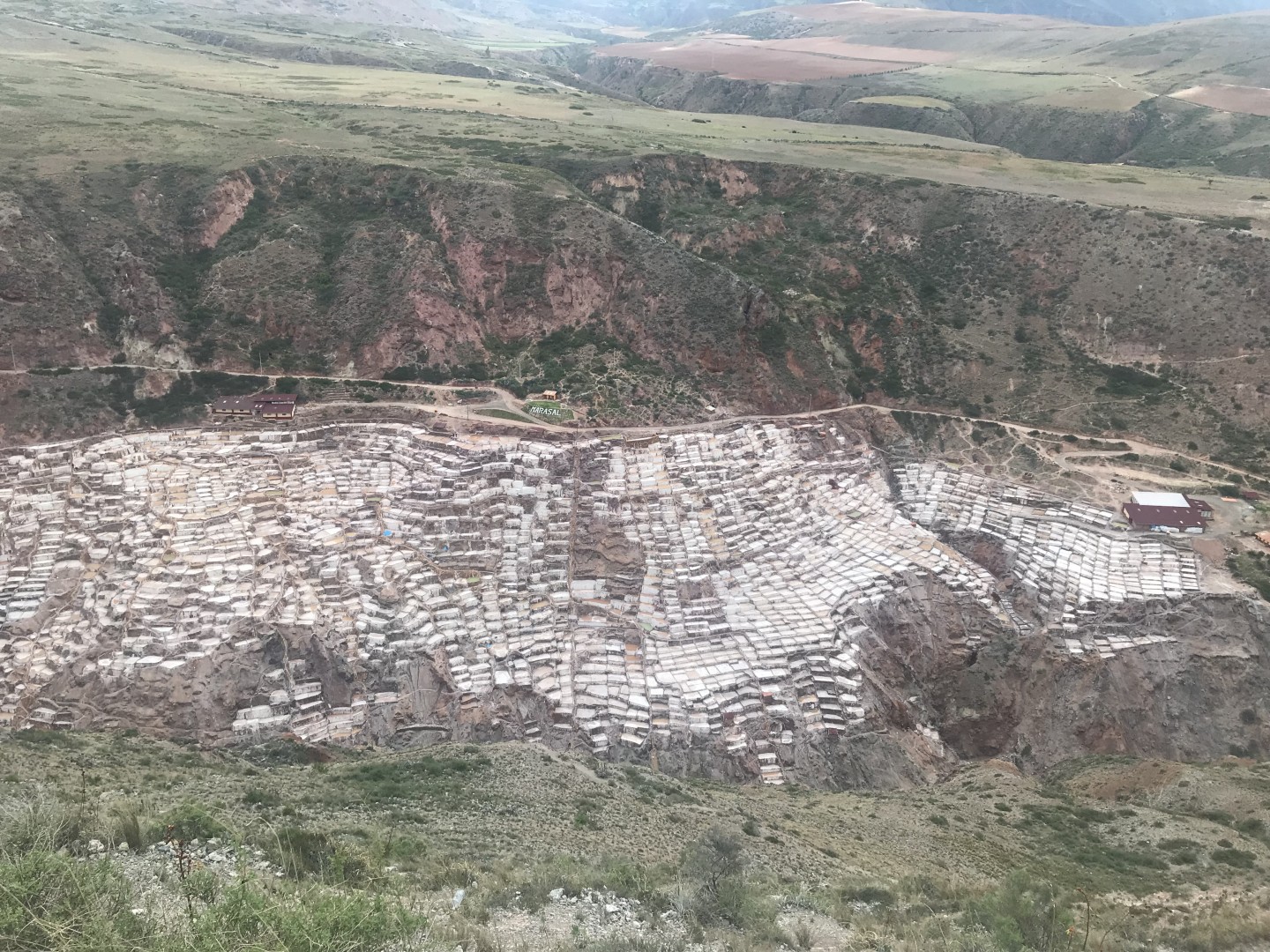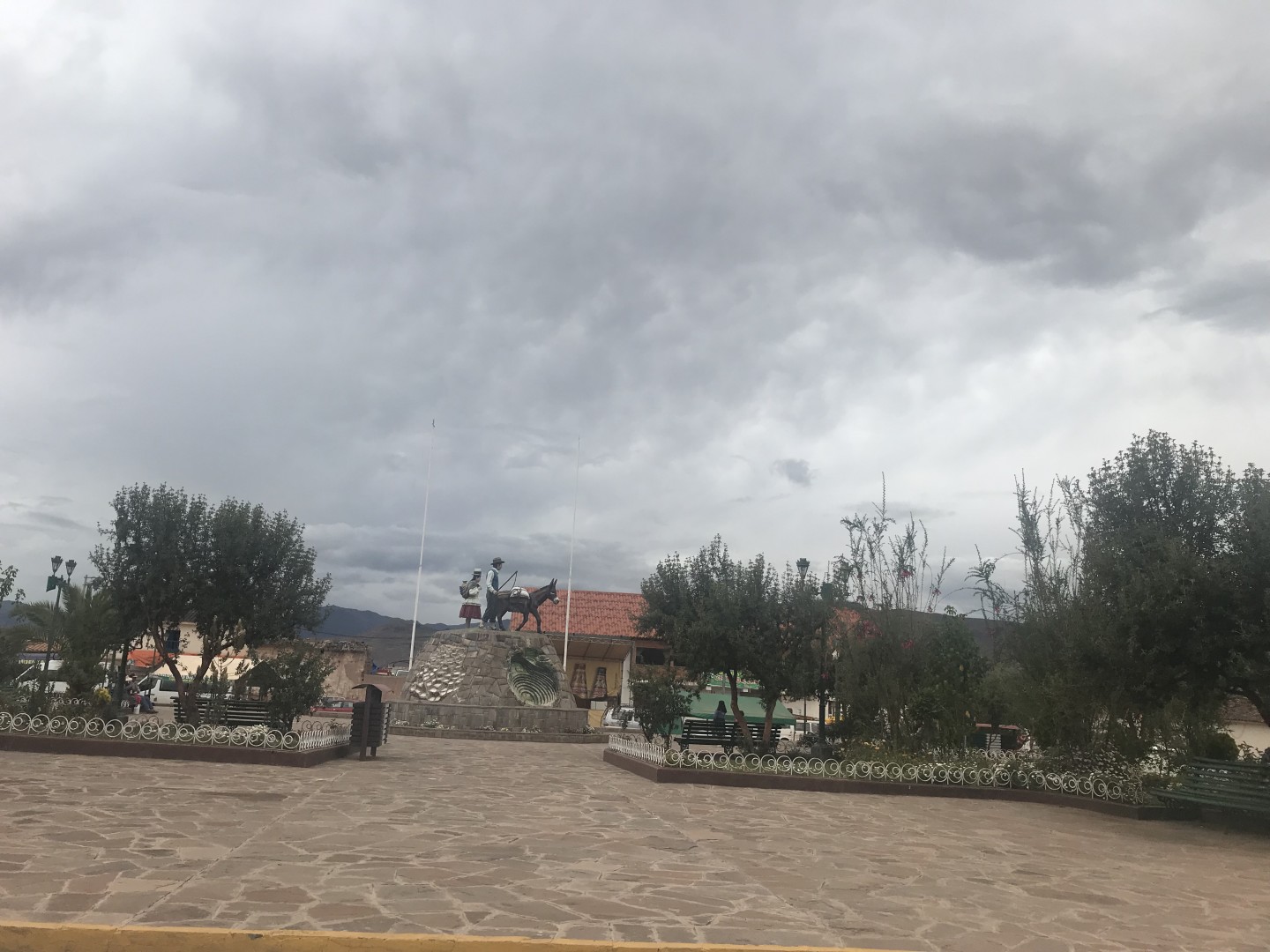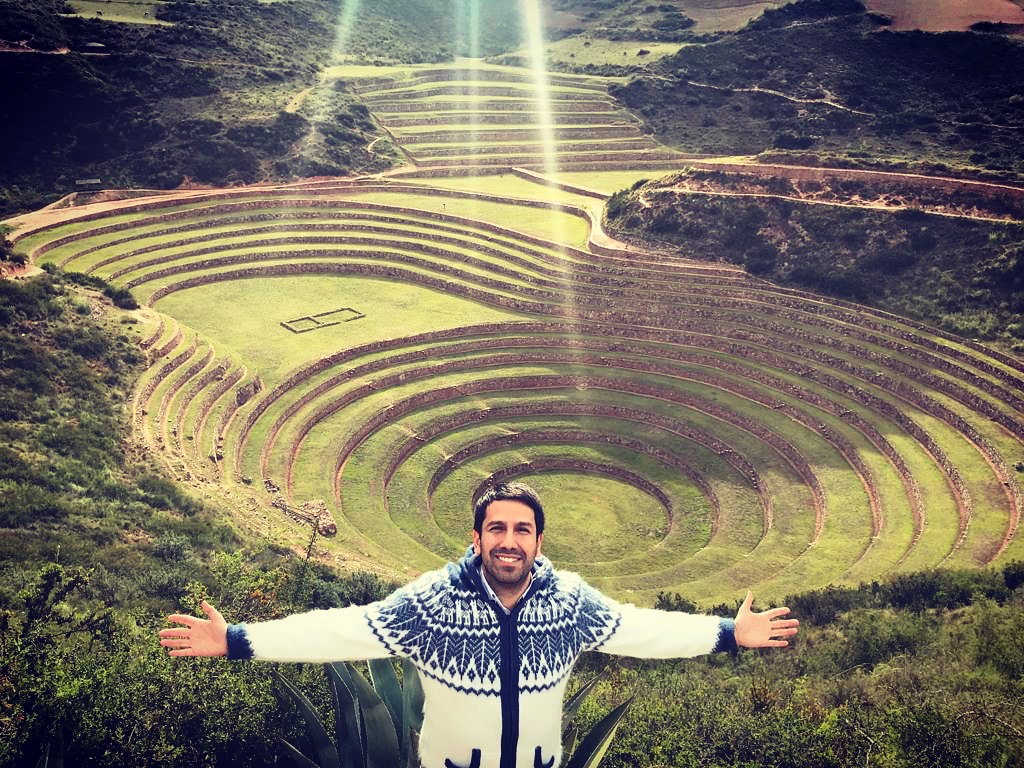 On our last day in Cusco, we organized a city tour. In this tour we were able to visit Plaza de Arma and many streets in the city center.
The next day we visited the Sacsayhuaman Inka before heading to the airport.
Sacsayhuaman in the Quecha language (the language of the Incas) means "Noble Eagle". Located at the top of the city of Cusco, it has a great view of Cusco from the hill.
I would like to share the remaining images from this visit: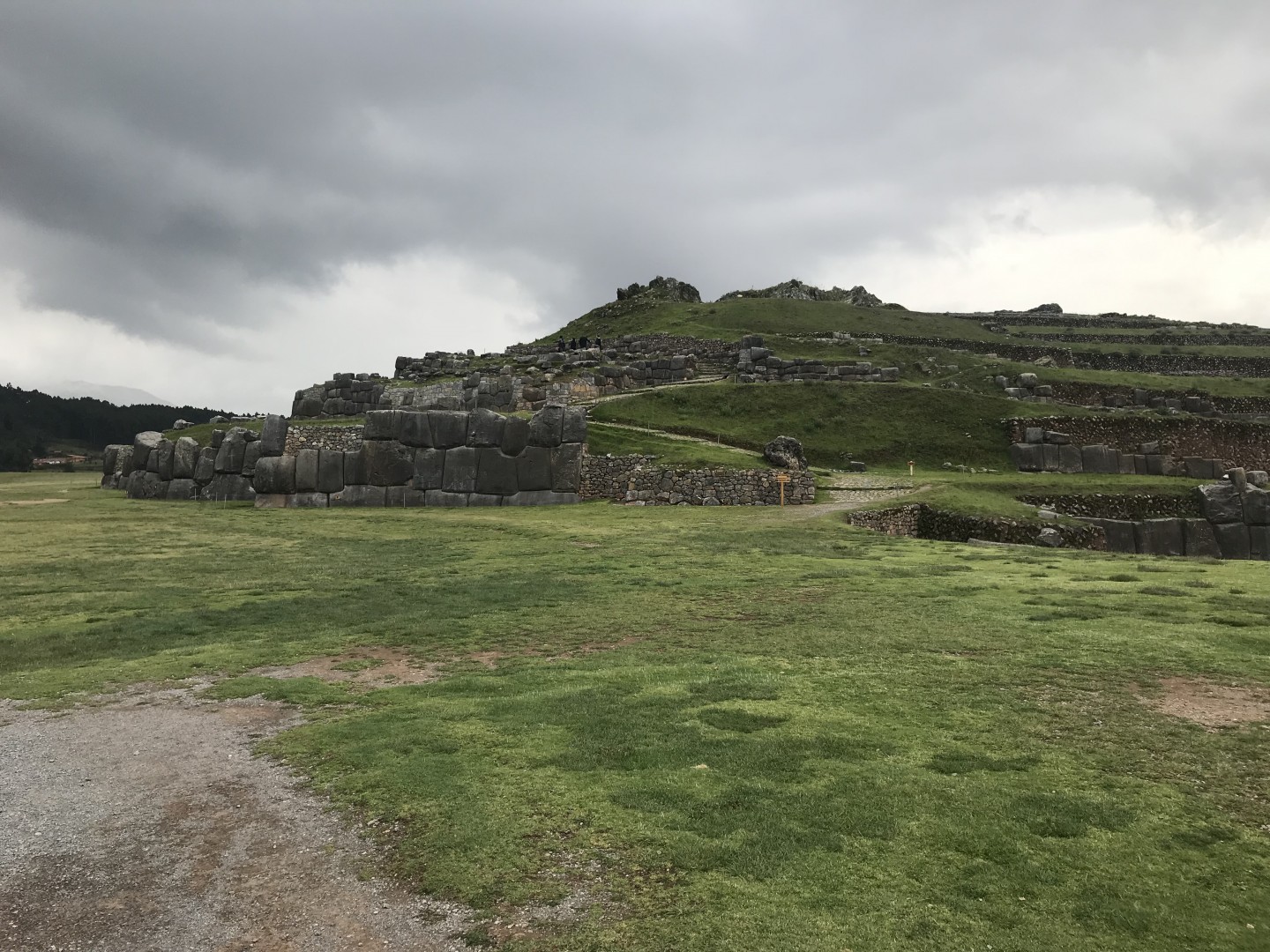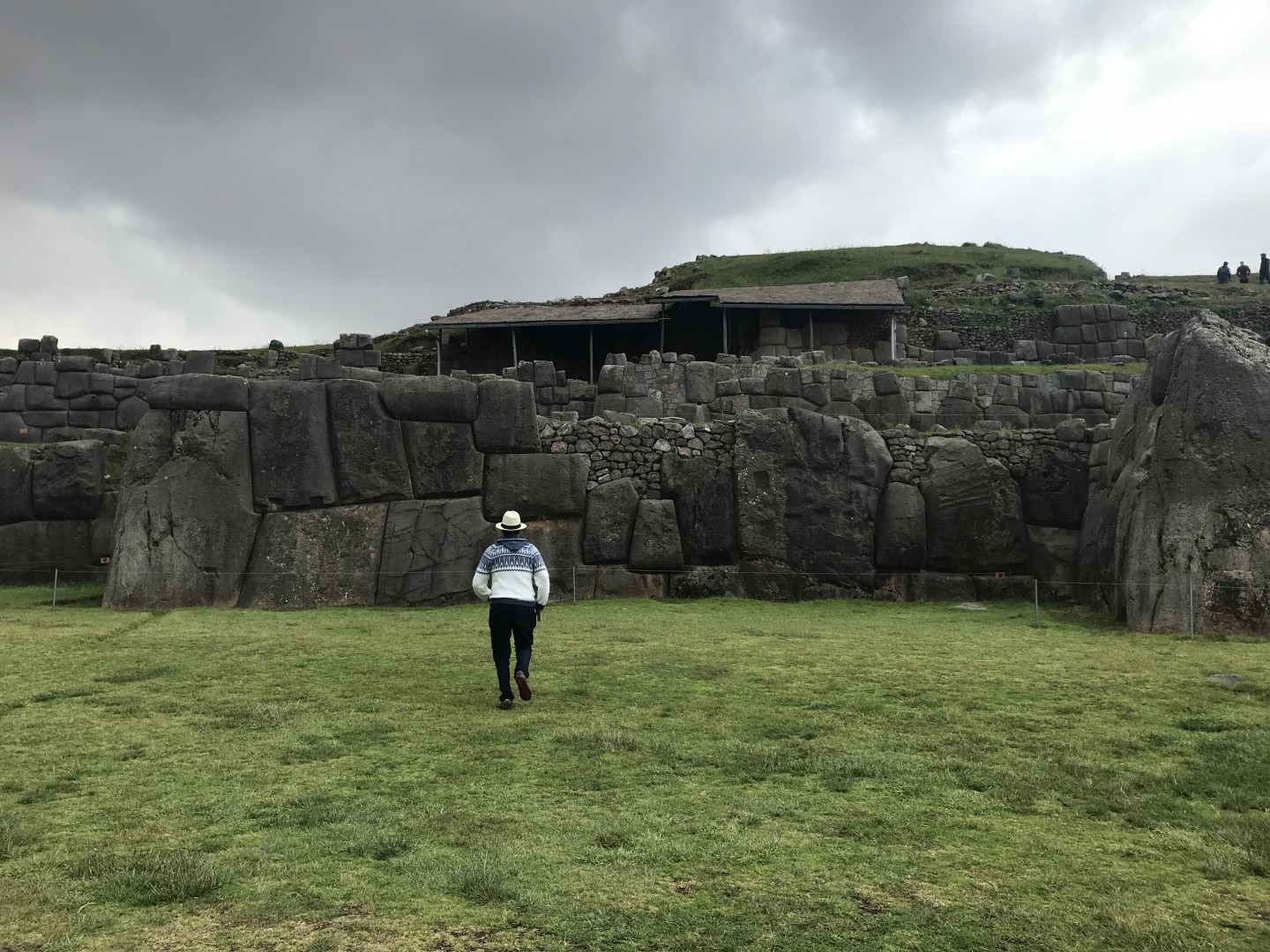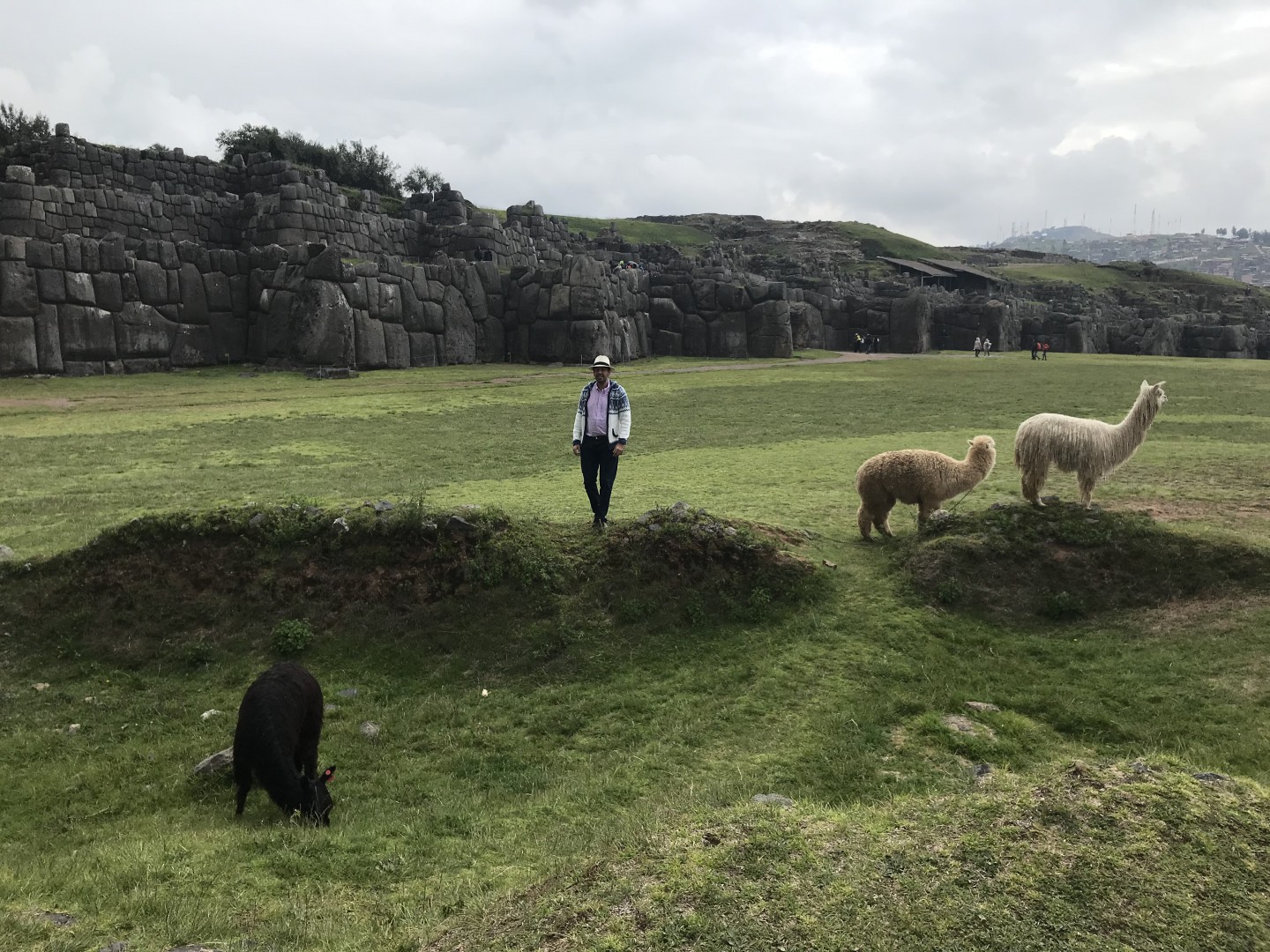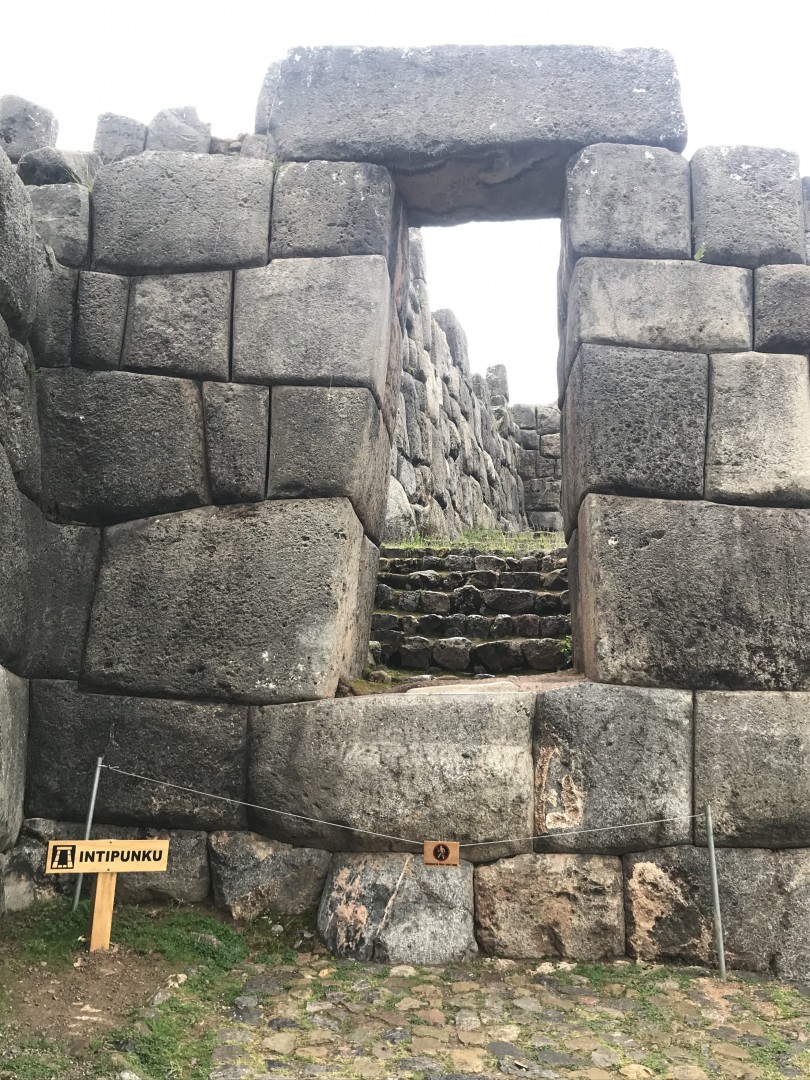 On the way from the Saksayhuaman Inka area to the airport, we stopped at places where the scenery was beautiful. Here are the shots: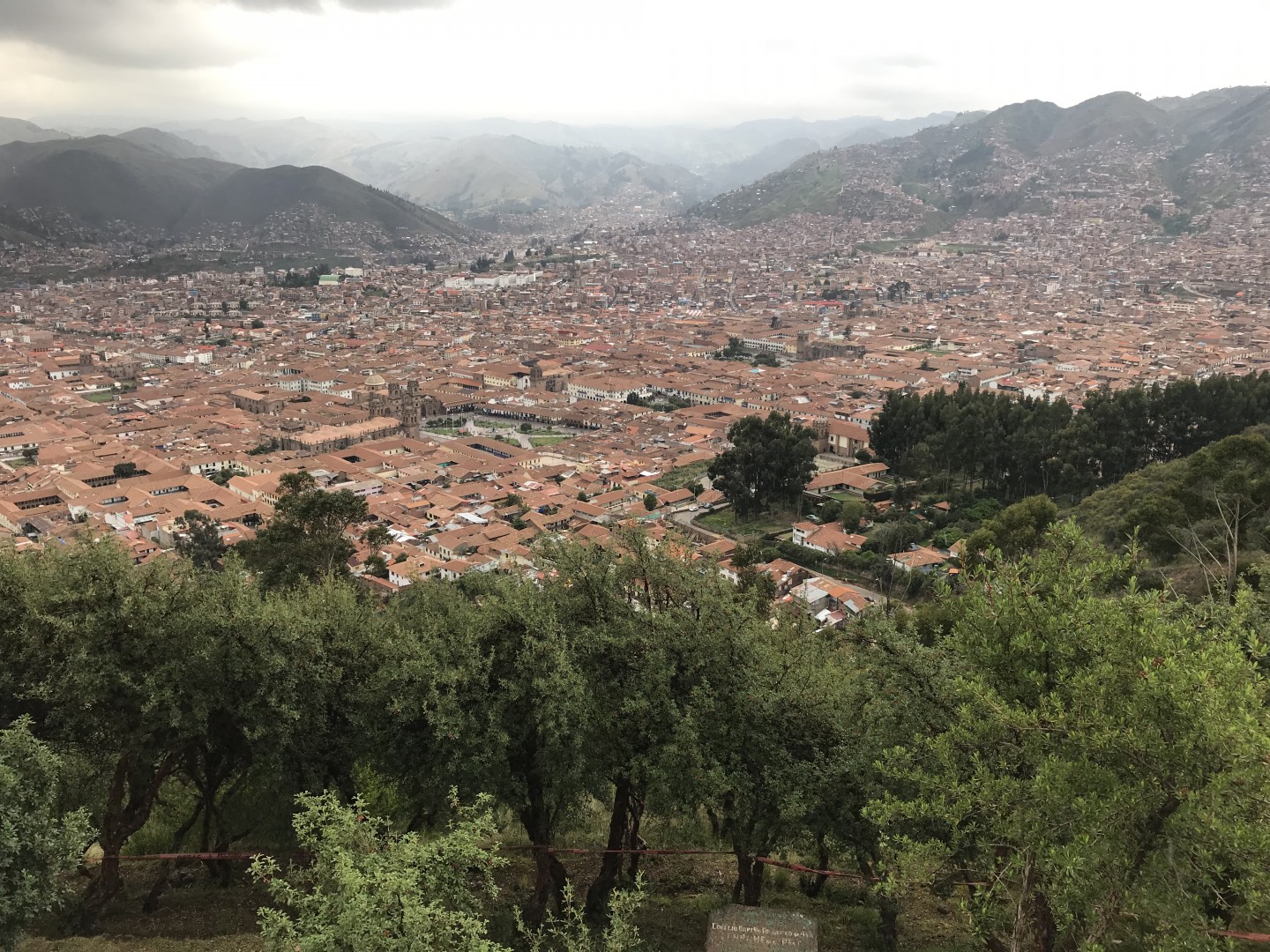 The spectacular panorama of Cusco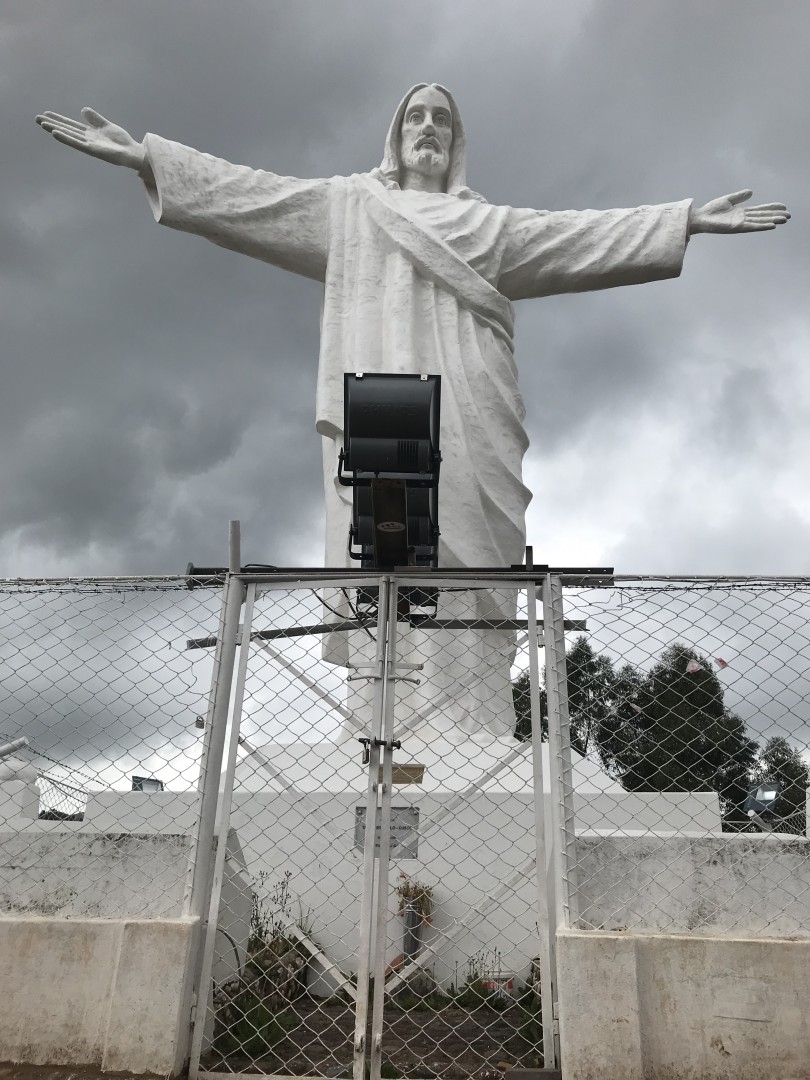 At the highest point of the city, the Spaniards have positioned Jesus' statue.

Jesus, a wonderful host, finally crowned our trip by gifting us a Cusco-style sculpture. After a wonderful visit to Cusco, we were ready to go to Lima on the last day of the year to welcome the New Year.
Tag: gezi