The reflection of two-faced people in football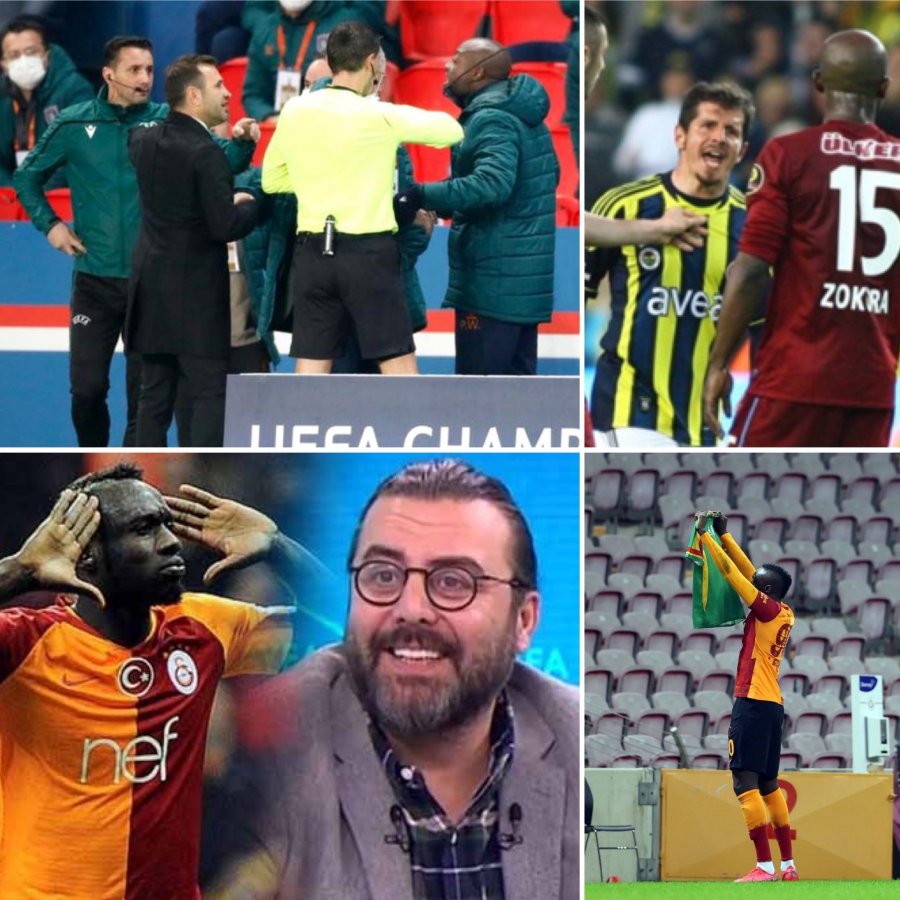 We witnessed two important events in football in the past days. It was a nice gesture that brought me to a similar memory that I had experienced in the past, when a football player, who lost a friend due to illness, commemorated him by wearing his jersey. The reaction to the racist rhetoric of the 4th referee in the PSG-Basaksehir match was completely justified, but unfortunately there are many other examples that reveal the hypocrisy on this issue.
The first of the events I mentioned was the one of Galatasaray's Senegalese striker Mbaye Diagne, who did his warm-up exercises before the Hatayspor match with the jersey of his compatriot Papa Bouba Diop, who died at the age of 42, and then went to the side of the field and showed Diop's jersey to the cameras after he scored. I appreciated Diagne's behaviour, even though he has often exhibited immature behaviours that shouldn't be shown by professionals.
The former Senegalese football player, Papa Bouba Diop, who played for clubs such as West Ham, Fulham, Portsmouth, Birmingham and Lens, died of cancer at the age of 42. Diop scored when playing for Senegal against the French National Team in the 2002 World Cup. After scoring in the Hatayspor game, Diagne said, "I dedicate this goal to Papa Bouba Diop. He was a big brother to me in Senegal. He did a lot for us" (See: https://www.star.com.tr/spor/mbaye-diagne-bu-golumu-papa-bouba-diopa-armagan-ediyon-haber-1592520/).

A message in a t-shirt idea for Azofeifa
This move reminded me of an incident that I had just experienced. You all know that I am currently serving as the honorary consulate for Costa Rica. About 8 years ago, when I heard that the Costa Rican offensive midfielder Randall Azofeifa was transferred to Ankara's eminent sports club Genclerbirlig, an idea came to my mind and I immediately took action. I contacted Azofeifa. I talked to him on the phone a couple of times and shared my idea for the promotion of Costa Rica: "I will give you a t-shirt with a nice message and if you score a goal in one of the big three, you will take off your jersey and show this t-shirt to the cameras," I asked, and he accepted.
I immediately had the shirt made by a designer friend of mine. The T-shirt read: "Greetings to my heavenly homeland Costa Rica." I had this T-shirt made and sent to Ankara. He also confirmed that he received it. The next week, by a twist of fate, the team I favoured, Galatasaray, was playing against Genclerbirligi. I found this situation that emerged out of nowhere, contradicting myself. This is how I resolved this conflict within myself.I imagined that in this match, Azofeifa scores a goal and shows the t-shirt to the cameras, but what if Galatasaray wins the match.
Goal scored but no t-shirt
The match did not end exactly as I had hoped, but at least Galatasaray was not defeated. The match ended in a 3-3 draw and Genclerbirligi's first goal was scored by Azofeifa with a great kick. You can watch Azofeifa's goal at https://tr.beinsports.com/lig/super-lig/goller/2012-2013/8/genclerbirligi/randall-azofeifa-10173. When Azofeifa scored, I was locked on the screen. The Costa Rican player celebrated a goal but did nothing. I was disappointed. I remember saying to myself "show me the shirt" while watching the match on the screen. But the result was in vain. I called him on Monday and asked him why he didn't show the shirt when he scored. He also said with a logic that he had established for himself, "If I had taken off the jersey and showed the t-shirt, I would have received an unnecessary yellow card." As someone who knows little about football, I immediately suggested this to him: "Since you see it as a risk, you can show the shirt without taking off the jersey, even if you didn't wear it at all and showed it to the cameras by taking it from your bench," I said.
The aim was to draw attention to Costa Rica
He also conveyed that he can do it next time. If I remember correctly, Genclerbirligi's next match was against Fenerbahçe. Before the Fenerbahce match, I texted Azofeifa and said, "Please don't forget to take the t-shirt with you this time and show it to the cameras." "Okay," he replied. By a twist of fate, Azofeifa scored again, but again we saw no movement.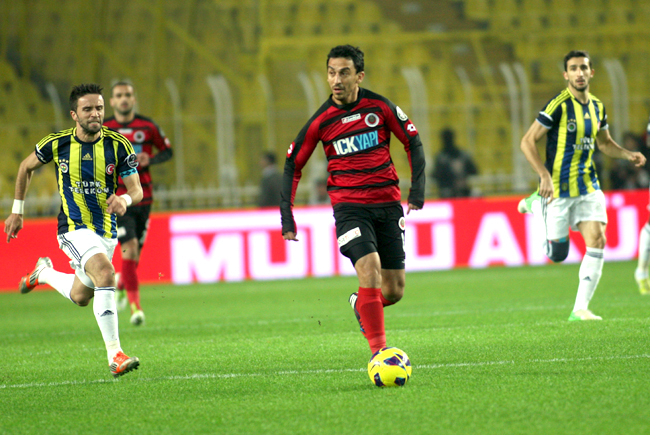 Although I had explained it to him many times. I told him that if he gave a message saying "Greetings to my heavenly homeland Costa Rica" in the matches of the big three with high ratings, everyone would talk about Costa Rica the next day. And frankly, I was aiming to bring the name of Costa Rica to the agenda. However, when he didn't do anything in the Fenerbahce match, I understood that he did not want this and would not do it. During the Fenerbahce match, I sent him a message like "You could have told me from the beginning that you didn't want to do this". After that, I did not make any other request from him.
When Diagne showed Diop's jersey to the cameras in the Hatayspor match, this incident came to my mind directly. I just wanted to share it with you too.
A huge reaction to the term "Negro"
Last week, we witnessed another interesting event. Representing Turkia in the Champions League, Basaksehir, went away to play the last match of their group with Paris St. Germain (PSG). Frankly, no one was hopeful for this match. I even said to myself before the match, 'as long as they don't get outscored, that would be enough. Unfortunately, the result of the match was not like that. However, what happened in the match was talked about more than the score.
For Pierre Webo, assistant coach of Basaksehir, who objected to a position during the match, the 4th referee of the match, Sebastian Coltescu, directed the middle referee to "Throw that negro out," which everyone heard what he said as the match was played without an audience, and all hell broke loose. "You can't say that to me," Webo called out to the referee for the word negro, which rightly connoted slavery. The 4th referee defended himself after the match by saying, "I didn't call him black; I used the word "negru" in our own language. Demba Ba gave the best answer to this defence worse than the apology: "When you talk about a white person, you refer to them as 'this guy'. So, why when you are talking about Webo, you refer to him as the black guy? You need to fix your vocabulary."

As a result of all these events, Basaksehir's coach Okan Buruk made a decision that we would be proud of and pulled his team off the field. Thereupon, PSG showed support for Basaksehir and sent their team to the locker room. Both teams declared that they will not play unless the referee's change. The main reaction was to the 4th referee of the match. However, they stated that the middle referee also passively supported the 4th referee. That night UEFA made a historic decision: they cancelled Webo's red card and decided to postpone the match to the next day and play it from the 14th minute when the match stopped. Of course, the Romanian referees were replaced by Dutch referees. The next day, the match continued from where it stopped and PSG defeated Basaksehir 5-1.


Examples of hypocrisy
Basaksehir, whose name was never known in the European arena, took a rightful stance and took its place in all the headlines in Europe. Since I have a habit of examining between the lines of every event, I would like to share some details with you and make an analysis in this case as well.
First of all, I would like to point out that there is hypocrisy in many different aspects in this incident, where we took a rightful stance. From time to time, I can make harsh criticisms for the betterment of our country, which I love from the bottom of my heart. At the root of this lies the feeling and thought of "wanting our country to come to a better place". Let me state this up front. As for the hypocrisy, here are the reasons:


1) The 'Gypsy' response to 'Negro'!
While talking about the tension arising from the word negro used towards black football players, the following words of one of the Basaksehir team was heard: "Gypsy referee!" Where did the word gypsy come from while criticizing the word negro in the name of racism?
In fact, it was learnt that Basaksehir was added to the investigation regarding the Romanian referee. Let me share the news in the national press: The racism crisis is growing… Investigation into Basaksehir – Sports News (sozcu.com.tr)

2) Emre Belözoğlu's racism record
Didn't Basaksehir, which stood upright against racism, give Emre Belozoglu the captaincy band and made it a crown for years? The whole world knows Emre's incidents about racism in England and Turkia. While playing for Newcastle United, Bolton player El Hadji made a racist insult to Diouf. Belozoglu had made racist remarks to Trabzonspor player Didier Zokora with his Fenerbahce jersey. The circle of people who protect and watch Emre, whose football career has come to an end due to racism, is also responsible for racism. We all remember as if it were yesterday that Zokora did not shake his hand in the next match as a reaction to his racism and Emre was subjected to very harsh interventions in the Trabzon match.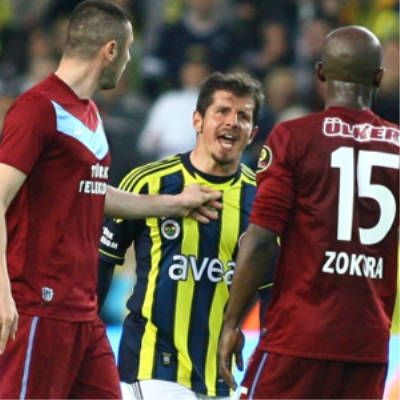 3) Conflicting reactions from TFF
Basaksehir reacted rightly with the support of Basaksehir's coach Okan Buruk and its president Goksel Gumusdag and stated that they would not play until the referees changed. However, we could not see the same reaction from the President of the Turkish Football Federation, Nihat Ozdemir. "We should go out and play," the federation president declared.
4) The "he used to eat crocodile" phrase
Emre Bol, who was screened as a sports commentator about a week before the PSG-Basaksehir match and known for his fanatical Fenerbahce support, made an extremely racist statement about Diagne: "He was eating crocodiles there, he came here and became a gunner." You can watch the image of this at https://www.youtube.com/watch?v=4sCEVelX3-8. The same Emre Bol said for Webo, the assistant coach of Basaksehir, who ran the ball in Fenerbahce, "Webo is my brother. What was done to him was done to all of us." he declared. You can read this on the twitter account at https://twitter.com/emrekbol/status/1336412380868325378. The bigotry that is at the root of racism is not only in the comments about race, namely racism, but you can also observe the most advanced level of bigotry in team support that has already exceeded the level of fanaticism. I think biased bigotry is just as dangerous as racism. In other words, their attitude to protect another black football player who played for his own team by swaying the black player of another team from the worst side of racism clearly shows this hypocrisy and bigotry from another perspective.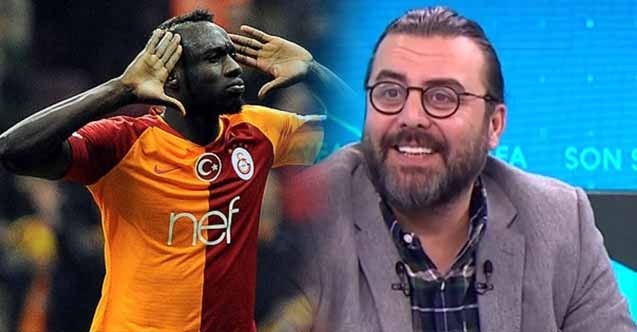 5) Monkey and banana submissions
In Turkia, there have been racist acts such as monkey voices or showing bananas in the stands during the matches of black football players. This should absolutely not be allowed. It is hypocrisy in my opinion to condemn what is done to the Webo in the same fan groups. If you are so against racism, then first prevent outdated actions such as monkey noises or showing bananas in your own stadiums.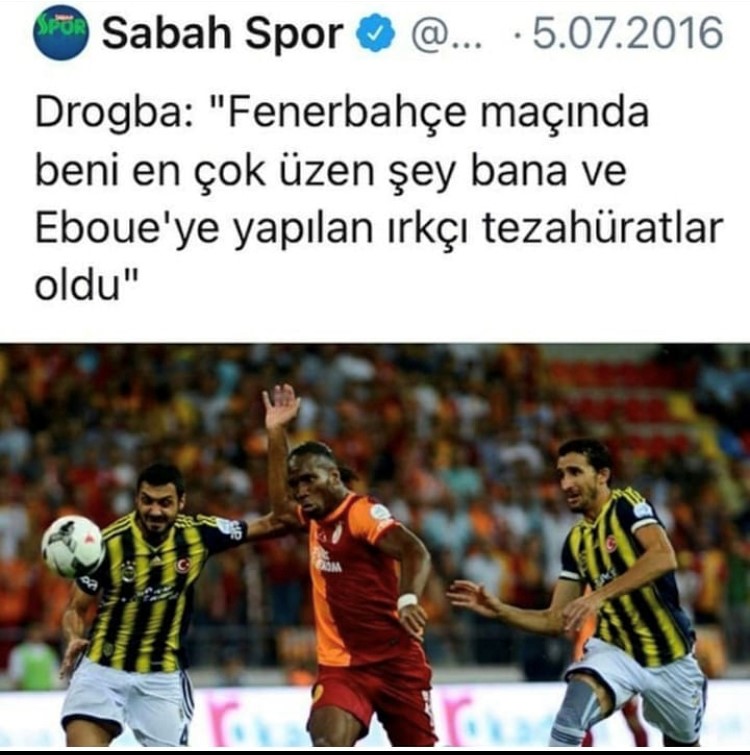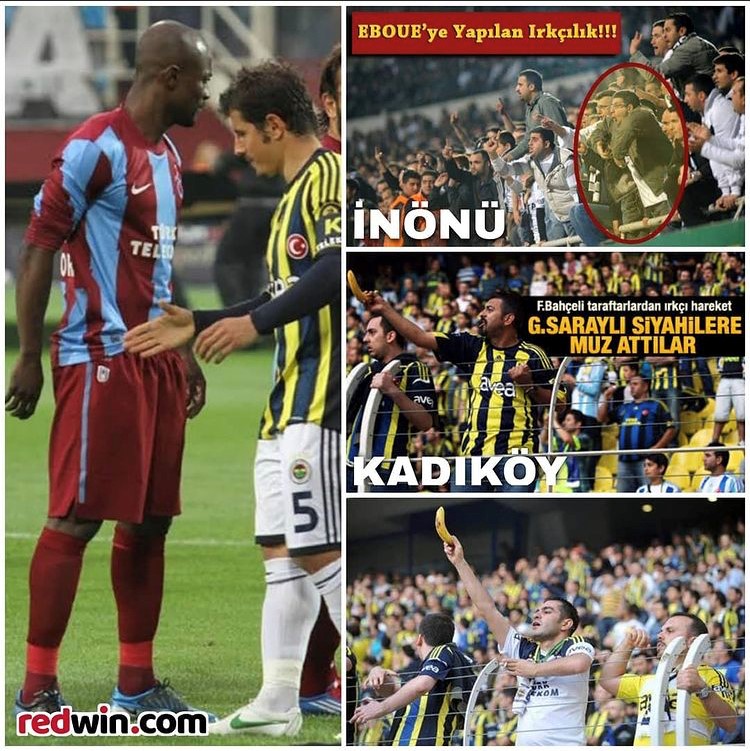 6) Racism in our own mosaic
Turkia is a colorful mosaic created by our citizens from different ethnic origins. However, it is a fact that extra sensitivity is created especially for some ethnic origins, and even racist discourses are voiced. Attacking the football players or officials of Kurdish clubs such as Amedspor and raise the stands by chanting, "Those who do not stand up are Armenian" or attacking the football players or officials of Kurdish-based clubs (although there is a similar reaction on their pitch, which also does not suit them at all) is a sign that racism is not only based on skin color, but also racism related to ethnic origin. Remember, a statement that "Kurds or Armenians are dividers" is very wrong. I personally know many of our citizens of Kurdish and Armenian origin, who have the highest level of patriotism and make a significant contribution to the country.
Then, the hypocrisy I mentioned above must be put to an end so that we can transform the rightful stance of Basaksehir in the PSG match into a common consciousness. If we, as a country, can solve these problems, then we will underline the rightful stance of Basaksehir. Otherwise, this will go beyond the show, and no one will take us seriously for this cause.
On this occasion, I am sharing my anti-racist blog post titled "The never-ending plague in the brain: Racism": https://www.serhansuzer.com/en/beyinlerde-hic-bitmeyen-veba-irkcilik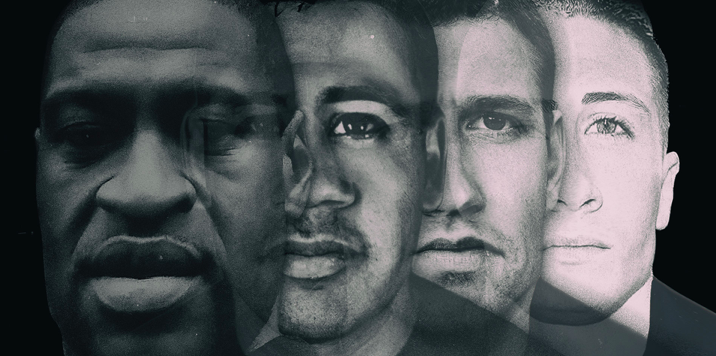 Still, our support for Webo and our unanimous "no" to racism was relieving to hear. I hope this is a start.


NO TO RACISM!
Bonus 1: Racism and bigotry are not innate. It is a behaviour that is learnt over time under the influence of the toxic environment. Here this video is proof of that: https://www.instagram.com/p/CIlvaVUFfLR/?utm_source=ig_web_copy_link
Bonus 2: I would like to share with you a meeting that refreshed us at the end of such a depressing article: old friends on the anniversary of the Galatasaray - Juventus match... (facebook.com)
Legendary football players Drogba, Schneider, Muslera and Riera, who have written their names in the history of Galatasaray with golden letters with the games and characters they played, met on zoom and commented on the Juventus victory, while Drogba said "Come on, Wes, let's go back", and Muslera said, "I will not finish my career without having my name written on this wall' and with jokes like this, it shows the loyalty and teamwork of the players in the best way. Forget racism and bigotry, this is the scene we want to see in all teams.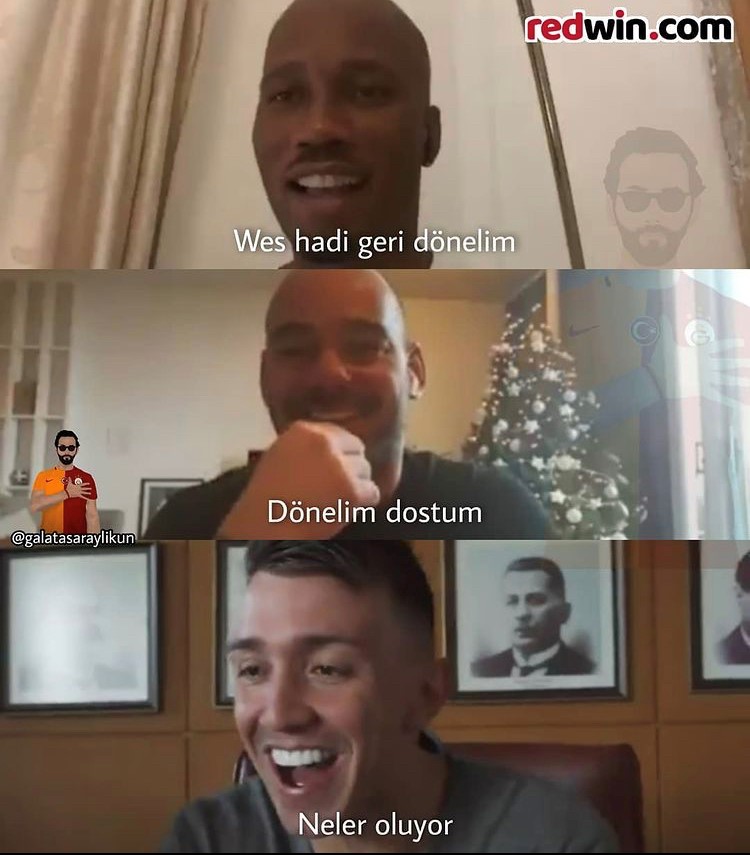 Tag: anı