In the wake of my grandmother: Anatomy of a painful loss…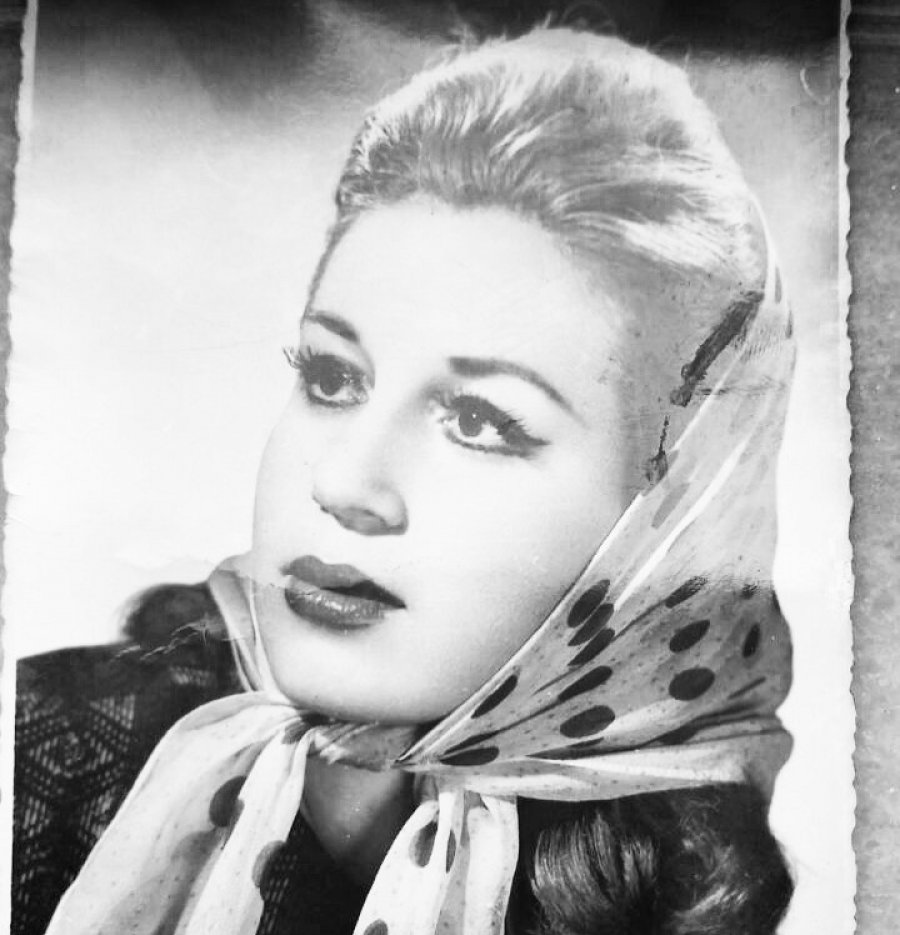 I had planned to share with you this week the second part of my United Nations series. However, after we suddenly losing my grandmother last Sunday I decided to devote this week's post to the deplorable shortcomings of the healthcare system during her brief illness.
In a sense, this post delves into my private life, something I don't enjoy doing, as you know. However, I'd like to share my experience with you because I believe it contains important lessons for us all.
Following a ten-hour flight, I arrived in Istanbul on Sunday, April 24th. My chauffeur, Münir Bey, greeted me at the airport. Then he dropped the bombshell: "Serhan Bey, your grandmother passed out again. She's been taking to the hospital even as we speak." I immediately called my mother. She confirmed that an ambulance was conveying her mother to a nearby state hospital. I rushed home, took a quick shower and set off for the hospital. What I saw when I got there was extremely distressing. My grandmother was weakly waiting on a wooden stretcher. When I asked why they told me they were awaiting test results. She had been given no treatment, not even an IV. She was just waiting there on a wooden stretcher. I sprang into action. As I tried to speed up the process by which the test results would be made known I also pressed the intern for more information. He was completely indifferent, and even seemed annoyed.
Making a snap decision, I said I wanted to get my grandmother transferred to a private hospital. The staff did everything they could to dissuade me. It was like a terrible joke. They went through a long list of excuses, starting with arranging an ambulance and ending with the need for a police report. I argued that I wanted to secure better care for my grandmother, insisting that we had every right to do so. By the time we had arranged everything and waited an hour for the ambulance to arrive, the entire process of getting her out of there took three hours.
Meanwhile, locating an ambulance was in itself a struggle I was told that a state hospital couldn't arrange one, that I would have to request an ambulance from a private hospital. When I did so, the people at the private hospital said they couldn't send one. It was yet another terrible joke. Through a great deal of cajoling and pleas, the state hospital final agreed to get an ambulance. It took an hour because they don't allow ambulances from the "outside."
As I was dealing with all of this I also kept checking on my grandmother to see if you needed water or anything else. We finally set off for a private hospital. I had phoned the Emergence Room ahead of time so they would be ready. They were not at all cooperative. I was connected to a doctor on duty, one who spoke not in the manner of a physician but of a truck driver. When he told me, "We can't accept the patient like this," I lost my temper. Responding, "I'll deal with you later," I called a leading orthopedic specialist at that hospital, who kindly arranged for his assistant to help me. We reached the hospital. When the assistant came down to the emergency room and spoke to the officials there, they suddenly changed their attitude. The same people who had been saying it was against the rules to admit my grandmother were suddenly eager to oblige. The doctor I had spoken to on the phone became obsequious, but, in response to the unbearable lightness of the tongue-lashing he had received, remained annoying in an underhanded way.
Three or four hours later, now that my grandmother was receiving the correct treatment and care, she showed improvement. I had just begun to think that everything would be okay when the real problems began. For some reason, the hospital subjected my grandmother to a total of 9 tomography scans. She had been far from healthy when the process started on Sunday evening, and now she was completely worn out. They said she might be discharged on Thursday. Naturally, we didn't believe them. She clearly was not well. No further explanation was provided. We were simply told that her condition was stable and we would receive further information when the test results came back. My mother and I swiftly decided together that it would be best to settle Grandmother into an assisted care center on the Asian shore where she would be monitored by doctors and nurses. During a routine check there, the doctor determined that fluid had collected in her lungs and that her heart was failing, with the risk of a heart attack at any moment. We immediately had her transferred to a different hospital with specialists in cardiology and afflictions of the chest. We had no sooner checked her in when my grandmother suffered a heart attack. The immediate care she received saved her life. It was touch and go. After a long, harrowing day they had saved her and her health began to improve. So much so that when I visited her the following day in intensive care she said "Welcome, Serhan," and asked those gathered around if they knew who I was. She said some very personal and nice things about me. Then she tried to get out of bed. We told her that she mustn't do that, and made sure she was stretched out comfortably again. She was conscious and alert, and looked much better than she had earlier.
I breathed a sigh of relief. When I visited the following day, she had been transferred from critical care to a normal room. She wasn't really herself, though. At first she couldn't even remember who I was. I discussed her condition with the staff, chatted for a while and left the hospital. They said it was normal for her memory to come and go. After attending the opening of our factory in Niğde the following day I returned to Istanbul that evening.
I was jogging in Belgrade Forest the at 7:30 the next morning when I got a call from my assistant. I was devastated by the words, "You've lost your grandmother." I went home, got ready, picked up my mother and sister, and we all went to the hospital.
Words cannot express our sorrow.
What I really want to express here is this: Despite our relative affluence and connections we were forced to suffer all I outlined above. It makes me wonder what the ordinary people of this country have to go through. Clearly, our healthcare system is not at all healthy. Here are my observations:
The majority of state hospitals are inadequate in every way.

Private hospitals are only focused on their earnings. A series of unnecessary tests are done and the patient is left to foot the bill.

I saw a number of psychologically unstable doctors and healthcare workers. Health is a critical sector. Its doctors and staff should undergo periodic psychological evaluations, be suspended if they are found wanting, and receive counseling until they are better.

Doctors and healthcare workers should be trained in how to better respond to patients and their families, who are coping with extreme stress and psychological factors.

State hospitals in particular are structurally inadequate. They need to undergo a complete renovation. They are lax in terms of hygiene as well.
Last of all, keeping in mind that it is something we are all likely to face one day, I'd like to briefly outline the funeral and burial procedures for my grandmother. We received her body early in the morning and she was taken in a hearse to Zincirlikuyu Cemetery to be ritually bathed and prepared in accordance with Islamic belief. From there, her body was transported to Levent Mosque for the funeral service. After afternoon prayers we bid her our last farewells at her final resting place in Ayazağa Cemetery.
While I was talking to the two women charged with bathing the body, one of them said, "Your grandmother was beautiful." I showed them the photo below and said, "Back in the day, she was one of the prettiest girls in Trabzon." "We can see that," they said. "She looked like a Turkish film star." I assured them that women can be beautiful at all ages.

The photo of my grandmother I shared.

My grandmother in her youth.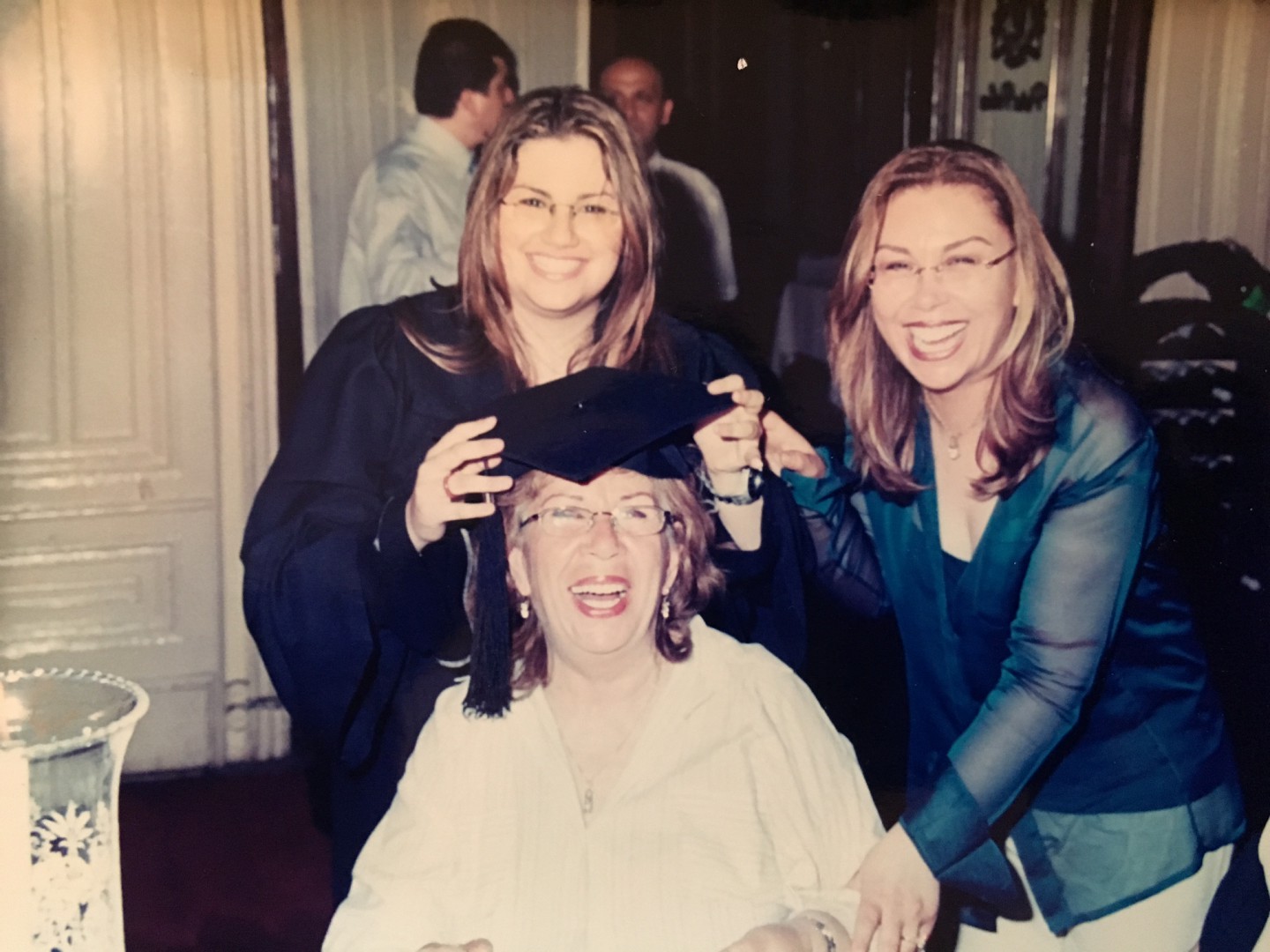 Three generations of the women in my family after my sister's graduation. My grandmother, mother and sister.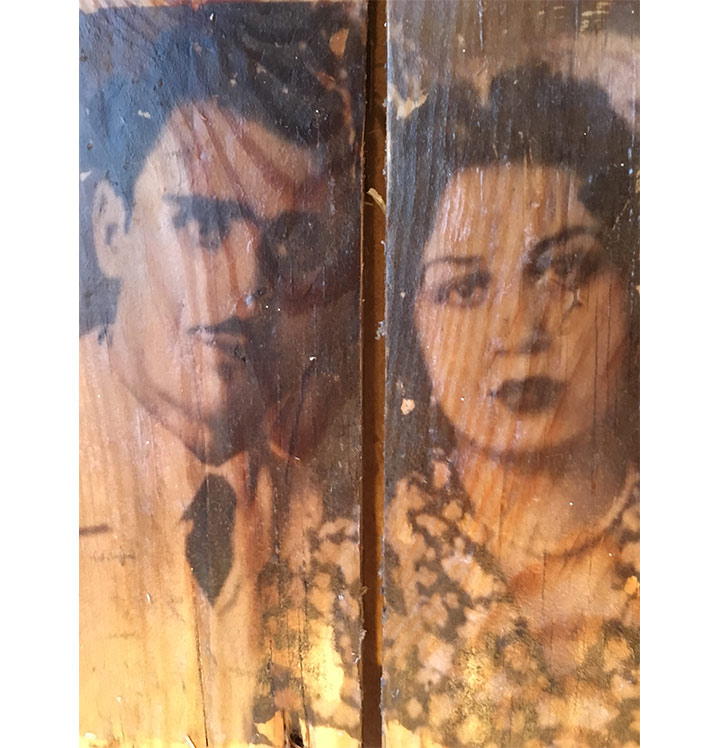 My grandmother and grandfather, a Korean war veteran​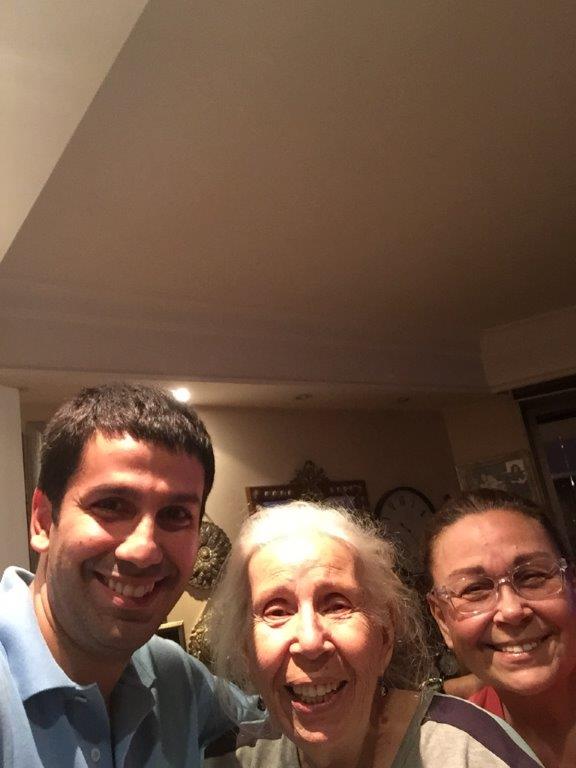 A snapshot from 6 months ago. Me, my grandmother and my mother
We're all mortals. Take my advice and spend as much time as possible with your loved ones.
Stay well and goodbye for now.
Tag: sağlık