The fall of two big legal stars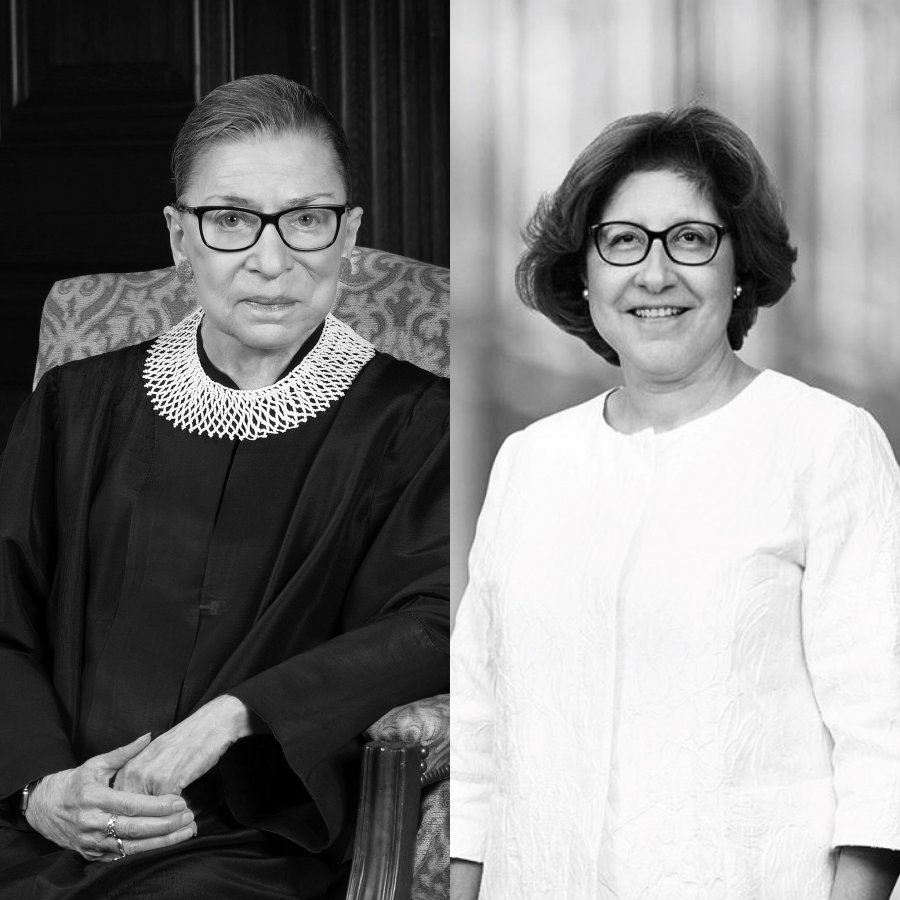 In the past few weeks, we lost two important names in the field of law. Ruth Bader Ginsburg from America and Asli Basgoz from Turkia. Both were people I truly valued and admired beyond knowing them in person. I would like to voice my opinion about these two important personalities, whom we should take example of especially for those who have chosen the field of law.
First of all, let me briefly introduce these two wonderful women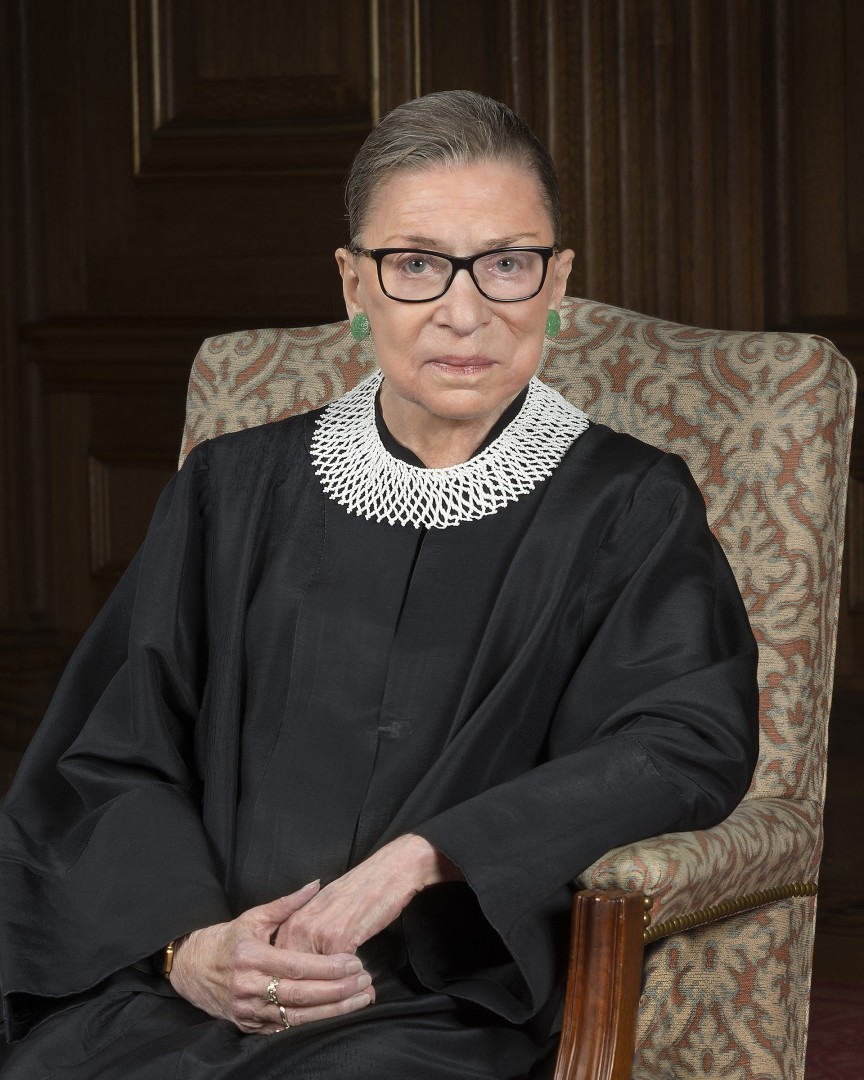 Ruth Bader Ginsburg (b. Joan Ruth Bader; March 15, 1933, Brooklyn - September 18, 2020, Washington, DC) is a US Supreme Court lawyer, also known as RBG for short. Appointed as a member of the Supreme Court by President Bill Clinton, Ginsburg took an oath on August 10, 1993. During this time, Ginsburg gained attention in the legal world and popular culture with its strong opposition. She is generally considered to belong to the liberal wing of the high court. Ginsburg, the second female member of the US Supreme Court, was the only female member of this court between 2006 and 2009. (https://tr.wikipedia.org/wiki/Ruth_Bader_Ginsburg).
We lost Ginsburg last month, on September 18, 2020, at the age of 87, at her home in Washington DC, from complications of metastatic pancreatic cancer.
In order to explain to you the importance of Ginsburg in the American system, I have to mention the Supreme Court of the United States (see: https://en.wikipedia.org/wiki/Supreme_Court_of_the_United_States).
Accordingly, the Supreme Court is not only a constitutional court that conducts concrete norms review, but also the highest level of appeal within the judicial organization. For this reason, the decisions of nine judges directly affect both people's lives and American democracy (for details, see http://tbbdergisi.barobirlik.org.tr/m2017-128-1635).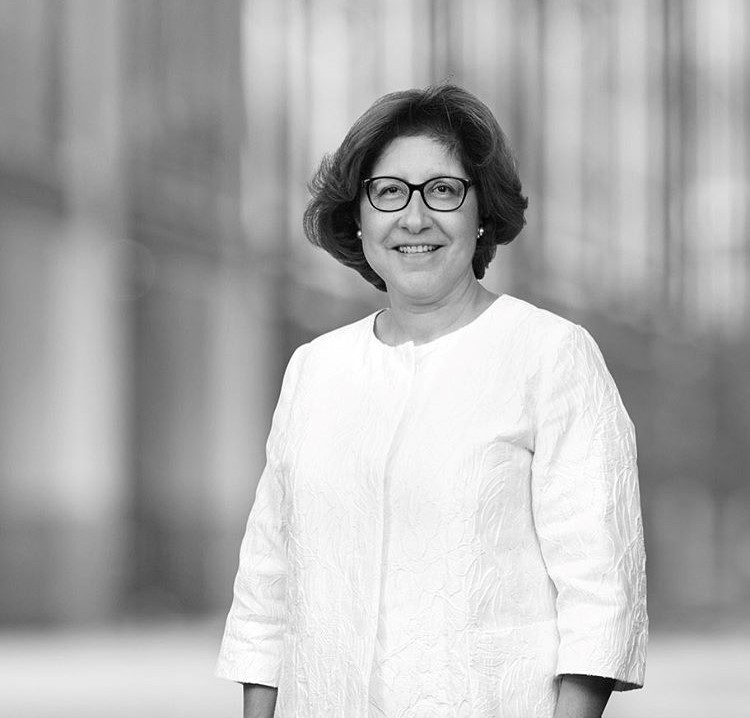 Born in 1957, Asli Basgoz completed her undergraduate education at the Department of Economics and Political Science at Indiana University. Basgoz, who got her law degree from the University of Michigan Law School, was a member of the New York Bar Association.
Asli Basgoz was the first female Global Executive Committee member in White & Case LLP's 100-year history, and served between 2007 and 2011. Asli Basgoz was the company's senior partner in the Istanbul office and the person who founded the firm's Turkey office in 1985. (https://www.istekadinlar.com/asli-basgoz-kimdir-biyografi,660.html)
We lost Asli last week. She had been receiving treatment in Boston since the beginning of the summer, but I haven't found out for what reason she passed away.
In order to explain Asli's professional position better, let me add the following statement: White & Case Law Firm, which has served in the executive committee globally and has been managing the operation of the Turkia office of which she is the founder, was established in 1901 and is the most established and largest law firm in America.
Let's now come to how I met these two wonderful people…
Ruth Bader Ginsburg
I cannot be sure of the exact date as years have now passed, but if I remember correctly, it was 2009. An official from ATC (American Turkish Council), where I am on the board of directors, called me and we had a conversation like this:
(Authorized Official) - Serhan Bey, next week, one of our important guests is coming from America. You came to mind as the person who can host her. Can you help me?
(Serhan) - Sure, who will come?
(A) - A judge of the Supreme Court, which is the counterpart of our Constitutional Court, one of the most important lawyers of America, Mrs. Ginsburg. Together with her husband, they will be coming to Turkia for a vacation and to rest. Here, too, they will meet with a small number of people. We were asked to help.
(S) - Sure, I'll be glad to help. What should I do?
(A) - The schedule has an opening for a dinner. Can you take them out to dinner?
(S) – I will. Let's not get into Istanbul traffic and bother them in the evening. I'll take them to dinner somewhere nearby. Which hotel are they staying at?
(A) - …….
(S) - All right. Let's get them to eat Turkish food while they're here. Borsa Restaurant comes to my mind as the closest restaurant to their hotel. Both the local cuisine and the food is delicious.
(A) - Okay, Serhan Bey. As you wish. Then I will reserve Thursday evening for you and write it out on the program.
(S) - Sure. I can pick them up from the hotel for convenience.
(A) - It would be great, Serhan Bey. Thank you for supporting us in hosting such an important guest.
(S) - You're welcome.

An honoured gift from a wonderful woman
Just like we had talked, I picked them up from the hotel and went to Borsa Restaurant. We enjoyed the meals of Borsa with her husband, Martin D. Ginsburg. During the conversation, Ruth Bader Ginsburg was more talkative. Martin, who preferred to listen more, was also a very sympathetic person. We chatted about everything. I liked the intellectual mindset of Mrs. Ruth. The conversation led to more conversation. Normally, I get bored at a formal dinner, but I remember that I was never bored and even really enjoyed talking that evening. Husband and wife were very comfortable. This made the dinner that evening very intimate. At the end of the meal, we had a conversation with Ruth Bader Ginsburg as follows:
(Ginsburg) - Thank you for taking time out for us tonight.
(Serhan) – Not at all, it was a pleasure for me.
(G) - We also enjoyed the conversation very much. Tonight, we got to know a young man whose vision and worldview is broad, who pursues his ideals.
(S) - I also really enjoyed the conversation. I did not understand how time passed. In addition, tonight I understood better how the foundations of America were laid firmly. The qualities of people in important positions are very important for a country.
(G) - Thank you. Speaking of America, we would like to give you an important gift tonight.

After saying that, she took a small box covered in navy blue fabric from her bag and opened it. Inside was a metallic silver medallion.
(G) - This coin is a precious gift which is held by very few people. We give this medallion to very talented friends who are precious to America. It's kind of like a badge of honour from countries. I also want to give you one of these medallions of honour that I am entitled to.
(S) - (With my mouth open, looking into her eye with confusion) Are you sure about that? We don't know each other yet; I mean we only met tonight.
(G) - I'm sure. When I put this locket in my bag tonight, I wasn't sure if I would give it away. But after spending time with you like this, I made sure. I want to give this to you with all my sincerity. I hope you achieve the success you want in your life, young man.
(S) - (After taking the medallion) Thank you very much. It is a great honour for me to receive this especially from you. I do not know what to say.
(G) - (Smiling) You don't need to say anything. You can remember us with this.
(S) - Of course.
At the end of this conversation, everyone at the table laughed. We had finished the meal with a very good ending. Frankly, I still could not hide my astonishment.

Valuable quotes from Ginsburg
I never saw Ruth Bader Ginsburg again, although it had crossed my mind many times. When I went to America many times, I could've called to see her. But I wasn't going to Washington DC that much, and I had to deal with other urgent issues every time I went. This is one of the things I get angry with myself. During this time, I could've visited Mrs. Ruth in her office much more. Since we cannot bring the past back, there is nothing to do.
Now I'd like to share with you my 5 favourite quotes from Ginsburg, one of the symbolic figures for American democracy (there is even an image of my favourite quote):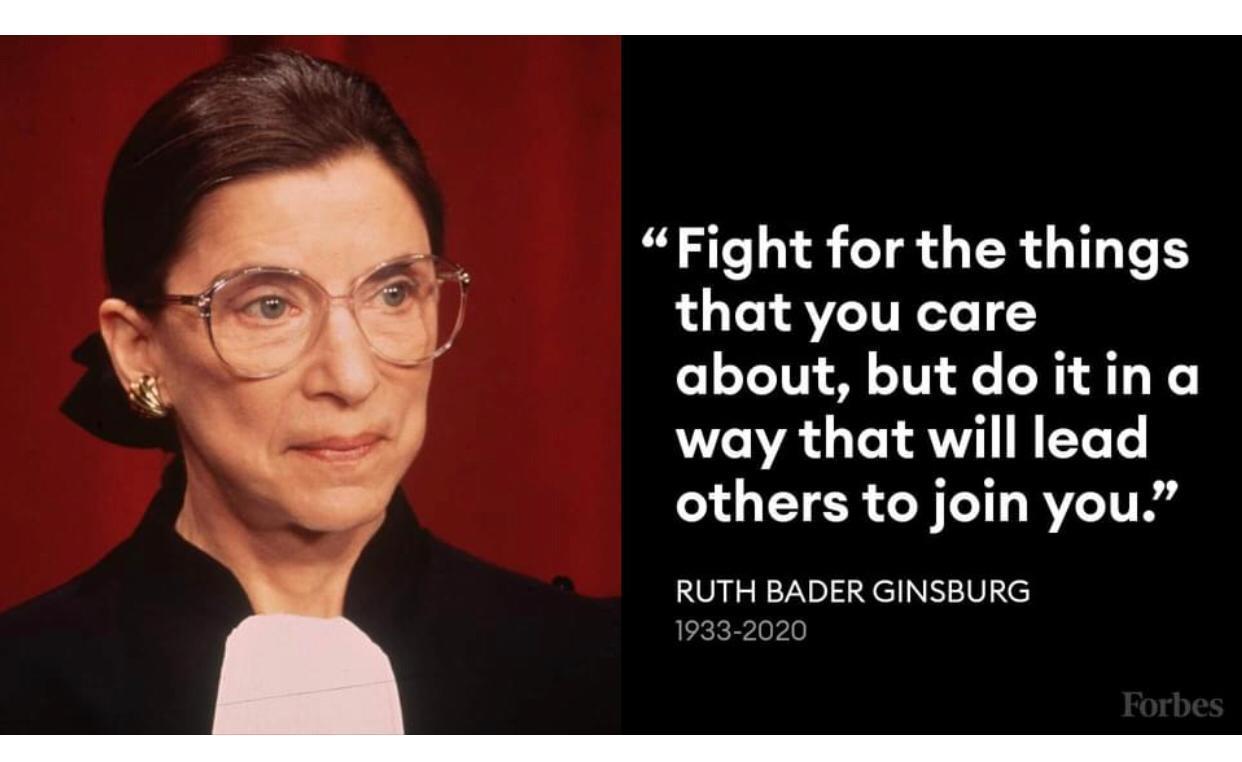 "Fight for the things that you care about. But do it in a way that will lead others to join you."
"When a thoughtless or unkind word is spoken, best tune out. Reacting in anger or annoyance will not advance one's ability to persuade."
― Ruth Bader Ginsburg

"So often in life, things that you regard as an impediment turn out to be great, good fortune."
― Ruth Bader Ginsburg

"Women belong in all places where decisions are being made. It shouldn't be that women are the exception."
― Ruth Bader Ginsburg

"When contemplated in its extreme, almost any power looks dangerous."
― Ruth Bader Ginsburg
You can read the important words of Ginsburg at https://www.goodreads.com/author/quotes/3072961.Ruth_Bader_Ginsburg.
To understand her success, you can check the link https://www.goodhousekeeping.com/life/g34111816/ruth-bader-ginsburg-accomplishments/. I am happy and proud to have met this big-hearted woman personally, who advocates for gender equality and resisted all kinds of discrimination throughout her life. Rest in peace.
Asli Basgoz
After I started working in the family business in 2001, the first project I dealt with was the Ritz-Carlton, Istanbul project. I took over the project a few months before the hotel opened. I wrote about those details in my memoirs about my business life: https://www.serhansuzer.com/en/my-15-years-in-business-and-notes-on-the-future
Our paths crossed with Asli before the opening. She was in charge of the White & Case team we hired, during the days we worked hard to save the Ritz-Carlton hotel. I remember we spent weeks or even months working together. We worked together on the documentation of the additional loan we received after the September 11 events and on the restructuring of our loan after the bombings in 2003. Our friendship with Cem and Deniz from her team continued for many years. I'd like to share a moment that passed us through those days:

A basketball legend in the elevator
We were staying at the Ritz-Carlton Hotel in Washington DC when we were discussing the restructuring of the loan of OPIC, the financial institution of the American State. I was waiting for Asli and the rest of the team in the lobby. Asli came near me with her mouth smiling up to her ears. Deniz was also with her. Then a conversation like this passed between us:
(Serhan) - Who did you see?
(A) - Michael Jordan.
(S) - The basketball player we all know, Michael Jordan?
(A) - Yes. We got off in the same elevator. It turns out he was staying in this hotel too.
(S) - What is an athlete like him doing in such a classic hotel?
(A) - I don't know, but as far as I understand, there is even a residence here.
(S) - Yes, that's correct. The residences of this place are beautiful, more modern. There is also a very nice gym here. Maybe he's working out there too. What's he like?
(A) - (Aslı and Deniz are smiling at each other) Handsome and charismatic.
(S) - I don't know if he's handsome, but he's sure to be a basketball legend. Maybe I'll see him around here too (I never met him at the hotel).
(A) - (Humorously) I'll introduce you if we see him.

Then we all laughed, and after Cem came, we went out of the hotel to our meeting that day.
I shared this story to tell show you how lively she is, apart from being a good lawyer and a good person.
The principle of always keeping things tight
Her and her team made me enjoy even going through the documentation that bored me so much. In fact, I remember that one day we had a conversation like this while working:
(Serhan) - (Again, I got bored and made a statement about a documentation while trying to reach the conclusion) Asli is this further detail on what you explained to us? I mean I need to understand this to consider all possibilities, here you are now going into the third-fourth dimension. One should not consider such bad possibilities.
(A) - Serhan, you are paying us for this. We have to think of the worst, and even the worst of the worst.
(S) - I understand that however this is too much for me.
(A) - Trust me. The harder you make these agreements, the more comfortable you will be in the future.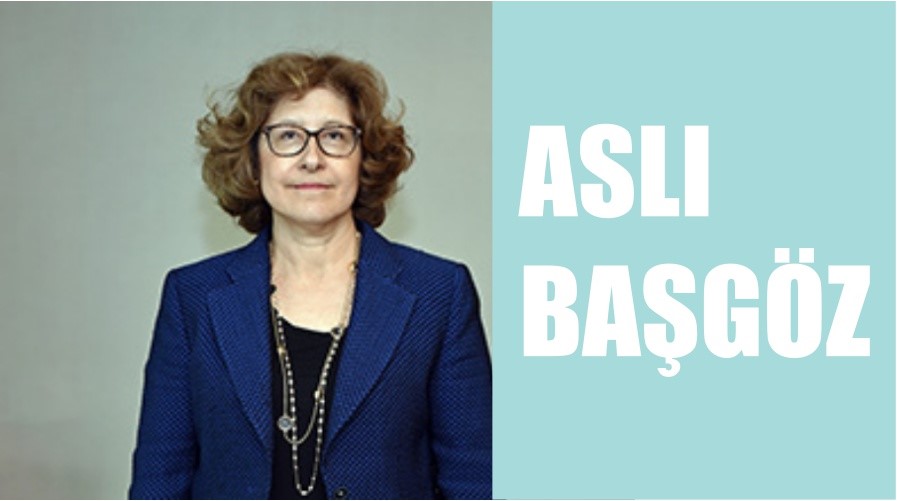 I have lived through what Asli wanted to tell me in those days in my own entrepreneurship adventure. All the bad odds that I said wouldn't have happened actually happened to me. While experiencing these, I remembered Asli every time. I said to myself, "The woman was right, these contracts have to be made strictly from the very beginning." I remember saying with confidence that these things do not happen, especially in a place like Turkia".

An energy that always lifts you
We also met up with Asli from time to time. Every time we came together, she greeted me with her sympathetic smile and we were always talking about the past and the future. Even though we were dealing with a problematic issue, I remember that every time I met with her, my energy would rise and she would increase my motivation with her positive energy. I last visited Asli in the office they moved to in Büyükdere Street in Levent in November last year. Her face also hadn't changed at all. She then also said the same to me, "Serhan, don't you ever change? I still have the face of young Serhan, whom I knew in the early 2000s, before me" as she laughed. Again, I went to discuss a problematic issue and ask for support. As always, she greeted me very nicely and as always, did her best for me. When she couldn't get the result we wanted, she telephoned me and said she was sorry. I had no doubts about her sincerity, and my last words to her were "Actually, as always, you did your best for me. Even trying for me is enough. Thank you very much. This was the last meeting we had.
Asli trained dozens of lawyers at White & Case. I hope that those whom you raised in Turkia and the young lawyers who heard about your story take your work ethic, determination to work and your lively character as an example. Rest under lights, Asli.
Two unique examples for young lawyers
Today I have told you about two wonderful people of law where my life intersected. Nowadays, as business cycles are getting worse and the chaos is increasing, there is a greater need for reliable, high-business ethics, hardworking, loving and people pursuing their ideals, not only in the field of law, but in every field, such as Ruth Bader Ginsburg and Asli Basgoz. I wish young women who want to pursue a legal career to take them as an example and take their place in our fight against the dark.
Tag: anı