Energy and water efficiency in the retail food sector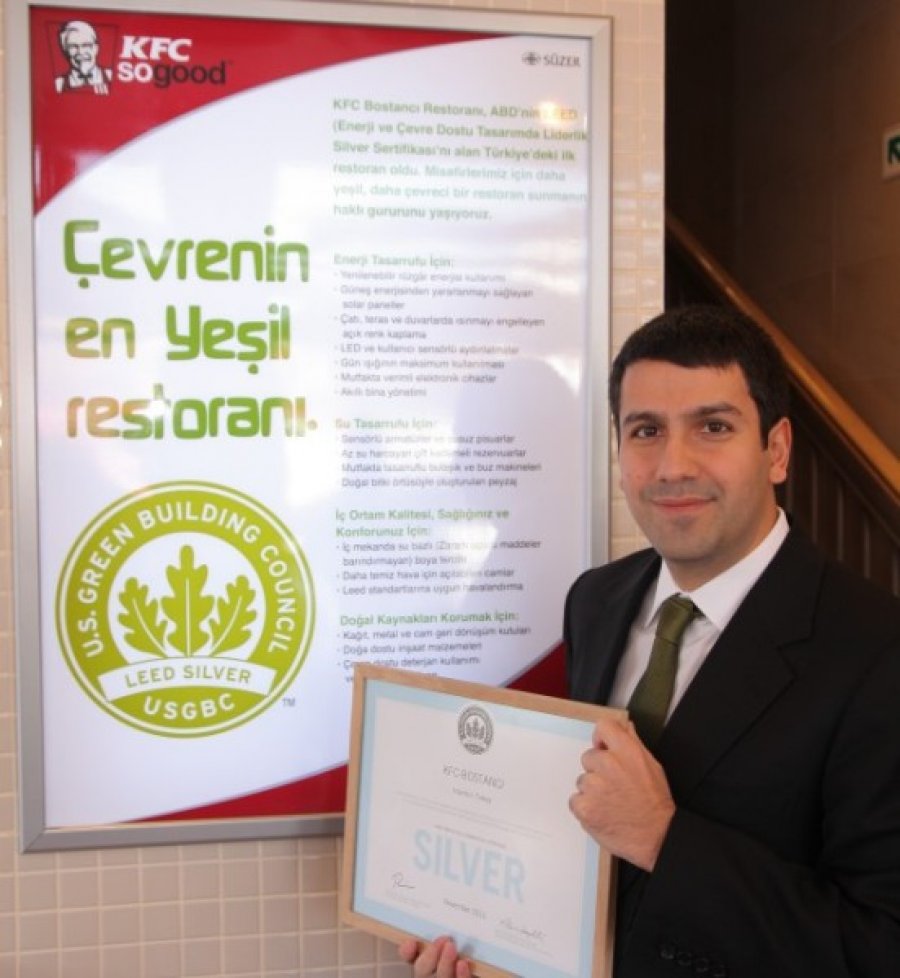 In the period where I was the CEO of KFC and Pizza Hut in Turkia, the last thing I had done with the owner of the brand 'Yum International' was to open the first LEED certified green restaurant in Istanbul Bostancı. At that time, proud of this achievement, I tried to convey what we did with this KFC restaurant to the whole food retail sector in order to encourage the professionals of the sector, however when we did this in 2011, in the name of sustainability, it didn't attract much attention. Now, I have shared the same experiences in an article in the Gıda Türk Magazine, the voice of the Turkish food industry. I would like to convey this article with you, my readers.
The year is 2011. I am the CEO of KFC and Pizza Hut. I love what I do. In that period, we brought many firsts to the sector in terms of sales, marketing and financing methods. But my heart was beating for my main passion. On one hand, I am trying to manage the incredible growth of the company, on the other hand, I am building my future plans on a new sector that I have been dreaming of for a long time: Solar Energy.
Ever since I began my career in 2001 in Turkia, I was constantly keeping an eye on sustainability issues. The main one being solar energy. Life put me in different sectors. I enjoyed all of them and gained different experiences. In particular, I never forget the transition period in 2011.
Everyone looked at me like I was crazy when I said that I was going to leave the company and start a new venture in solar energy. My last job at KFC and Pizza Hut company was on sustainability. On this occasion, I would like to share the pictures of the two things done during my time there. The opening of the İzmir Karşıyaka and Gaziantep restaurants, respectively: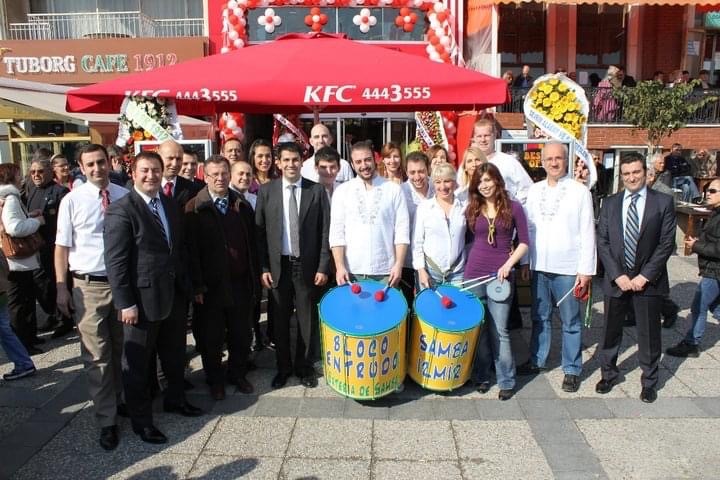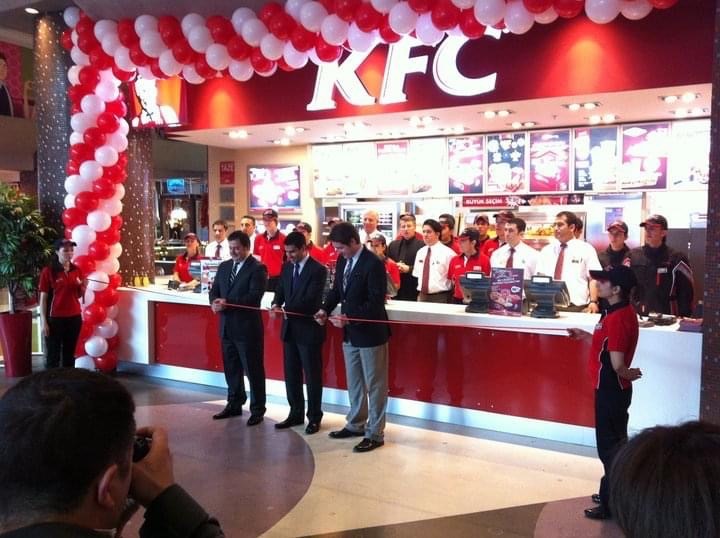 The owner of the brand, Yum International, opened the first LEED certified KFC, in Bostancı in November 2011. Getting a LEED certification is a very serious process. In addition to having a lot of documentation, they test you with different criteria. These include issues such as energy efficiency, water efficiency and transportation. They score you against these. If you pass a certain score scale, you are entitled to receive the certificate. Thus, you officially open a green restaurant. In this article, I will try to practically explain some of the things done for this.
Long-term solutions with ecological measures
In terms of energy efficiency, we invested in a blinking light system with sensors and a number of solutions that will minimize energy consumption. We also installed a small GES (Solar Power Plant) on the roof of the restaurant. In other words, we met some of our own energy needs by generating electricity from the sun in that region.
In regards to water efficiency, we made various investments in the places where there was water consumption. We ensured that all flowing water flowed when required (using sensor systems). We created some solutions that will minimize the water consumption in the kitchen. We used waterless urinals in the toilets.
We were able to achieve these with an additional 20% investment that we made. When we calculated the financial advantage we gained from savings, this 20% additional investment was paid back to us in 3 years.
I tried to explain this to everyone who was ready to leave the company. I even called the executives of other companies in the food retail sector so they would apply similar standards. Not many people were interested. Unfortunately, the logic in Turkia is; everyone looks at the money they will spend and earn in the shortest term. That's why nobody cared much about sustainability.

Natures protection mechanism
It would not be wrong to say that this virus is a protection mechanism of nature in these days when we are experiencing the Covid-19 epidemic. Unfortunately, we humans living with the culture of looting which continues to slaughter nature, is the essence of our existence. As a result, two problems emerge that could bring about the end of humanity: Viruses and climate change.
To those who say, "I don't think long term, I look for gains to my pocket", I have a few things to say:

You may not care about leaving a better world for your children. However, investing in the field of sustainability, which also includes energy and water efficiency, is directly related to your pocket. I just talked about the additional savings you have in your pocket. There are other things you can do. Let me list the things that come to my mind:
1. On-site production, on-site consumption
In addition to installing GES on the roof, you can also install solar energy systems on the facade. It has not yet been launched, but electricity-generating paints produced with nanotechnology will also be released. In fact, everything will turn to distributed systems in the future. In other words, on-site production and on-site consumption. In other words, you will generate and consume your own electricity in your building or in your immediate surroundings. It is necessary to prepare for this now. ​​​​​​
2. Energy efficiency consultancy
There are different solutions with which you can minimize energy consumption. You can achieve some of them by investment, and you can achieve some by simply providing certain training to people without making any further investments. My advice to you is that you choose one of the companies specialized in "Energy Efficiency" and request an analysis study on what can be done first. You will gain a lot if you follow the recommendations stated in their report. You will both gain financial advantages and contribute to the fight against climate change by reducing your carbon emissions.
3. Filtration systems
Beyond minimizing water consumption, you can use the water you use through the filter system and use it over and over again. Today there are very advanced filter systems. In fact, I can say that since they cannot travel in space with a large water tank, they repeatedly filter and drink their own urine. The result is excellent. Of course, this is not necessary in the world we live in. However, the filtering has different settings. For example, if your restaurant has a garden, you can at least use the water that comes out of filtering for the garden.
4. Obtaining water from the rain and air
Take advantage of the water potential around you. Make sure to create a rainwater collection system in your location and transfer the water you collect to a tank. You will benefit a lot. If you live in a place where it doesn't rain much, you can use air-producing technologies (Atmospheric Water Generators).
As a result, there is a lot you can do in terms of energy and water efficiency. You need to be much more creative to survive in this period when we can feel the effects of the pandemic to our bones. For this, you can focus on digital platforms and aim to increase the service or take away channels, as well as thinking about energy and water efficiency issues, and you can create a financial advantage for yourself and contribute to the world we live in.
Note: On this occasion, I would like to share with you my article published in Gıda Türk Magazine, the voice of the Turkish Food industry: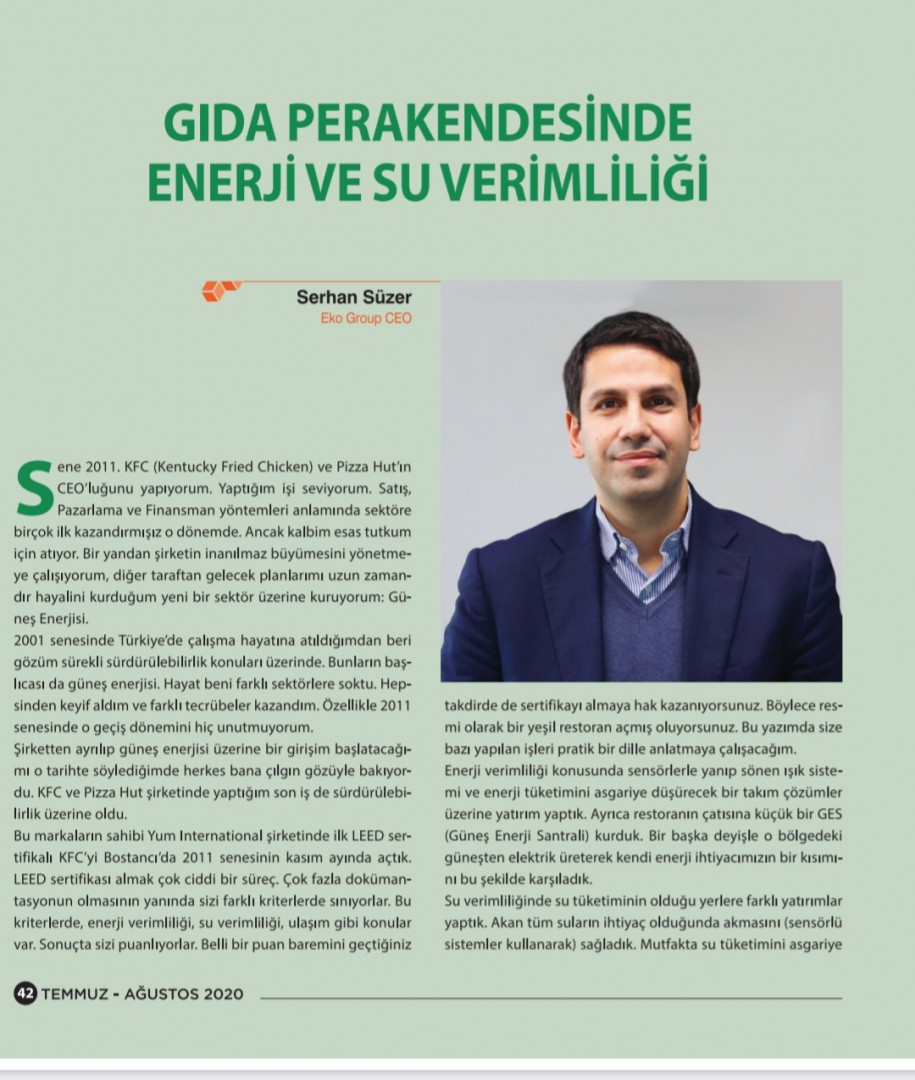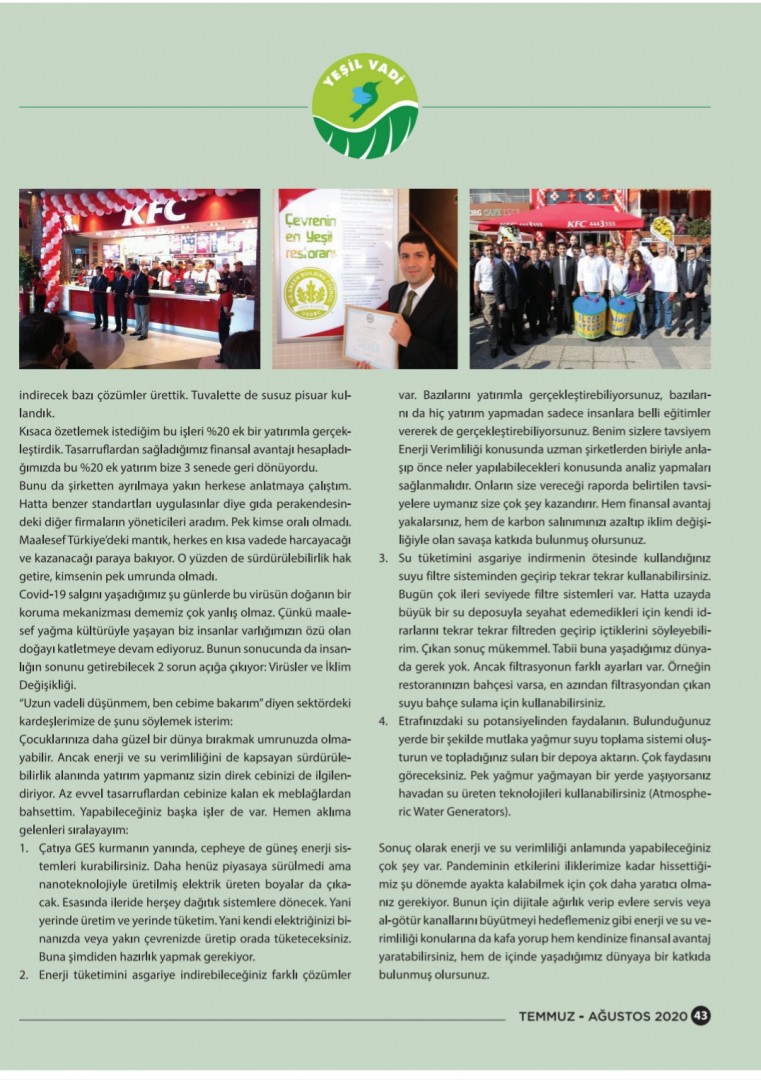 Tag: ekoloji