Dalyan, A Piece Of Heaven On Earth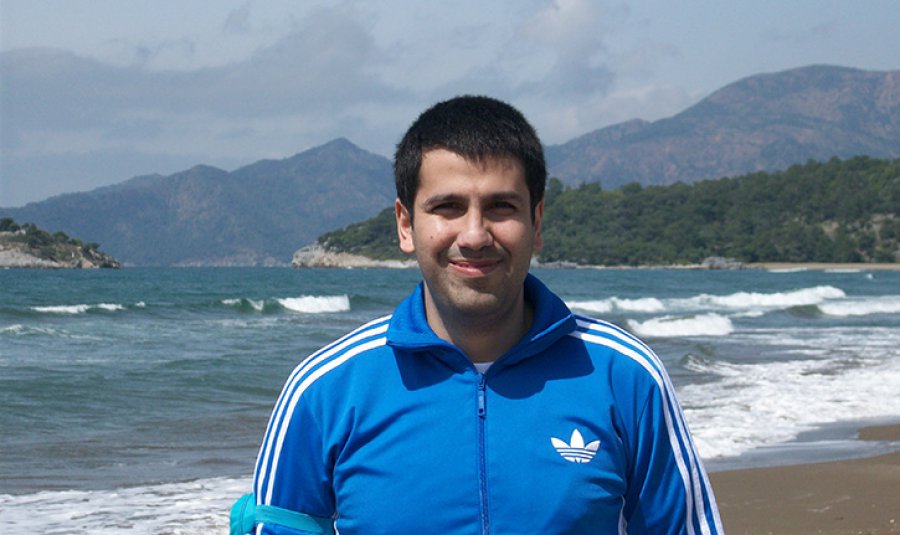 Recently, during a period in which I was very distressed, I went to Dalyan by taking off Friday and having a long weekend.​
To choose a hotel, I benefited from the services of the social media and checked the customer ratings and comments on "booking.com". The most important criterion I was looking for was quality of service and cleanness. I picked the hotel that had the highest scores on these criteria: Palmyra Hotel.
Later on, we set off with a 7 a.m. flight to Dalaman Airport to go to Dalyan on a Friday morning. According to what I was told, we were going to a truly magnificent place. When we arrived, I came across with a place above and beyond my expectations.
Think of a place where all beauties one would ask for in terms of tourism are present: A great beach, clear sea water, a wonderful river, an enjoyable lake, massive hills, relaxing greenness, ruins of important civilizations which shaped history, restaurants that serve all kinds of delicious food, thermal facilities in which you can restore health and hospitable and positive people. What else can you ask for in a destination?
When we arrived at the hotel, Mr Serdar, the owner and the business manager of the hotel, welcomed us. "We were expecting you yesterday morning" he said. I told him that I had to cut out a day from my vacation because of work. He sighed and said: "How are we going to host you here?" I told him that I couldn't exactly understand what he meant. He then spilled the beans and told me that our Royal Suite was equal to his whole hotel. I thought of how he knew who I was. Then I told him how I didn't care about luxury and splendor and added what mattered was staying in a clean hotel with a good service. Relieved, he showed us the hotel.
I saw once again that I was right in thinking "The customers generally tell the truth." I came across with a sincere hotel management as I have read in the comments on "booking.com". By hotel management, I mean the husband and wife that were in charge of this boutique hotel. And they had the cutest 6 months old baby named Mehmet Deniz. Although the rooms were a bit small, I can say that I enjoyed the good management, the importance given to hygiene and the location of the hotel right by the river. From our first day, they helped us a lot about arranging a boat and for many other things. They always led us to the right places.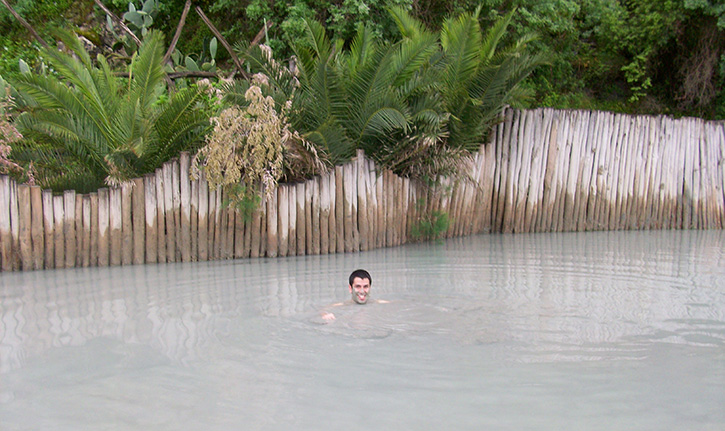 On the first day, we went to the Iztuzu Beach. To walk on this 7 km beach was perfect to get rid of your stress. Also, I advise you to drink the fresh juice of the pomegranates of Dalyan. It's very delicious and very healthy at the same time. After walking on the beach for an hour and drinking our pomegranate juice, we set off with a boat to Kaunos Antique City. The known history of this city dates back to 2800 years ago, but it's thought to be an older settlement. The reason is that there are many sharp objects and arrow heads from the Paleolithic Age. The documents and the ruins reveal that Kaunos was once a major economic power and a sovereign state which could mint its own money. The buildings and places to see here are: City Walls, Acropolis, theatre, Anatolia's first and only church with a dome, Roman bath, Palestra (gymnasium), temples and sacred areas, Agora (marketplace), Stoa (shopping and gathering center), storage, fountain of the port, Mausoleum (Monopteros), roads in the city, the Potter Hill and the Small Castle. Considering all other subterrestrial works, you can understand how big and important this antique city is. While visiting Kaunos, we came across a cute turtle that was walking around the ruins. Talking about turtles, I want to open a parenthesis about the caretta carettas. When I heard that these cute turtles that are under protection and that are rarely found in the world came to Dalyan to ovulate, I thought to myself: "These turtles know what they are doing; I can understand very well why they picked such a wonderful place." In the meantime, these turtles are the symbol of Dalyan. You can find turtle statues and symbols in lots of places. Also, people are aware of this issue; they avoid anything that will scare the turtles. At the end of the first day, I had a pleasant evening in our hotel by eating fish. I can say that the sea bream I ate against a view where history and nature intertwined tasted to me much more delicious than usual.
The next day, after a ten hour sleep, I woke up feeling very good. I was wondering how this happened, because for a person like me, who hardly sleeps six hours normally, to sleep for such a long time was a miracle. Fine, I was tired, but I had times when I was tired like this in Istanbul too. The owner of the hotel explained the reason during breakfast.
"We became oxygen addicts here," he said and continued: "You can relax very well here and the silence, calmness and the excessive oxygen makes everyone sleep much more than usual." He then added that he himself sometimes went to bed at ten.
My energy was restored so much that as soon as I got out of bed, I put on my sneakers and went to run for about an hour. I enjoyed running amid the bird calls in the early morning. While we were having our breakfast, it started to rain. Later, we decided to tour Dalyan once again and we encountered the bazaar that was set in the town on Saturdays. It was such a pleasant environment! After walking around in the bazaar and shopping, we went to a local restaurant to eat Aegean style pancakes, Turkish ravioli and pastry. The owner of the restaurant showed special attention to us. He came over and told me: "You seem to understand this business." He asked me how he could describe "mantı" in English and I told him that he could say "Turkih ravioli." He asked me: "So, what do you really think about the food?" After telling him that everything generally was delicious but that he could have used less oil for the pancakes, we left the restaurant with mutual good wishes. We drank coffee in a café by the shore. After a while, we went on a boat to go all the way where the Köyceğiz Lake met the river. At a facility over there, we took a mud bath while it was raining and then went into the thermal pool. I was now cheered up.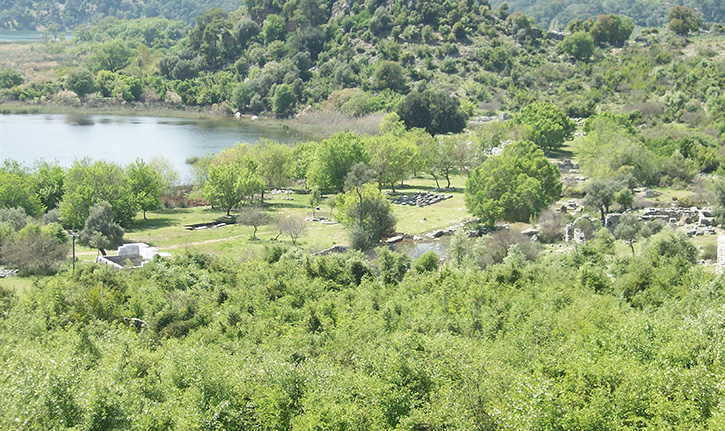 That night, we sat in a pub to watch the Beşiktaş-Galatasaray match. Just when we were thinking how we sat to the best seats and how we would enjoy the game, the match was postponed due to bad weather conditions. Leaving the pub, we went to a fish restaurant at the other end of Dalyan.
To do something different, we rented a car the next day and went near the Köyceğiz Lake. We attempted to go to the waterfall in Toparlar, but there was a big puddle in the middle of the road. We couldn't risk damaging the car, so we went back to our hotel. After one last pleasure of eating fish, we set off to the Dalaman Airport. While thinking about issues related to work and going back to Istanbul, one of world's most beautiful cities to me, I found myself regretting going back. The three and a half hours delay on our flight put me even in more stress. So, what was the thing I longed for right after leaving Dalyan? It didn't take me long to find the answer. I longed for a peaceful and pleasant living. That was the biggest reason why I liked Dalyan.
Tag: gezi