The Coca-Cola Iraq Project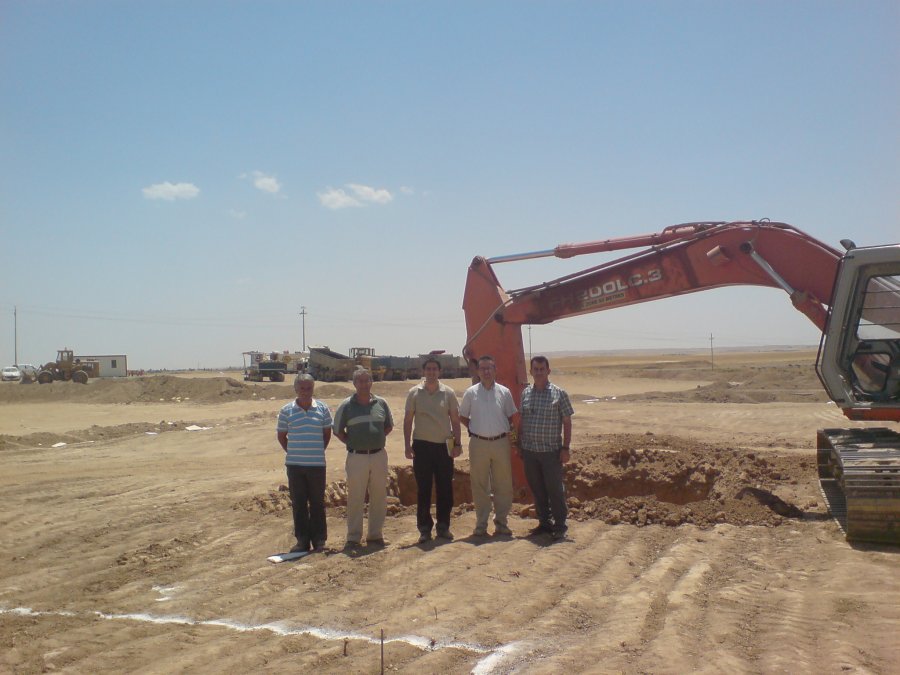 Sometimes the smallest association of ideas can trigger a rich array of memories. In this week's article, I will share with you my experiences and memories related to Coca-Cola, from the association of ideas, to a tough project I conducted in South Africa and Northern Iraq.
While I was moving house recently, I came across a vuvuzela made in the form of a Coca-Cola bottle. Sometimes, an object you encounter can take you to very different lands. Suddenly my memories started to come to life. First, the South African adventures began to pass before my eyes. Then the memories of being the KFC and Pizza Hut companies of Turkia's Managing Director, going to the 2010 Coca-Cola FIFA World Cup in South Africa (and experiencing the risk of deportation at the airport due an absurd reason). Being the leading food retailers in Turkia, I remember tooting this mini vuvuzela quite a lot.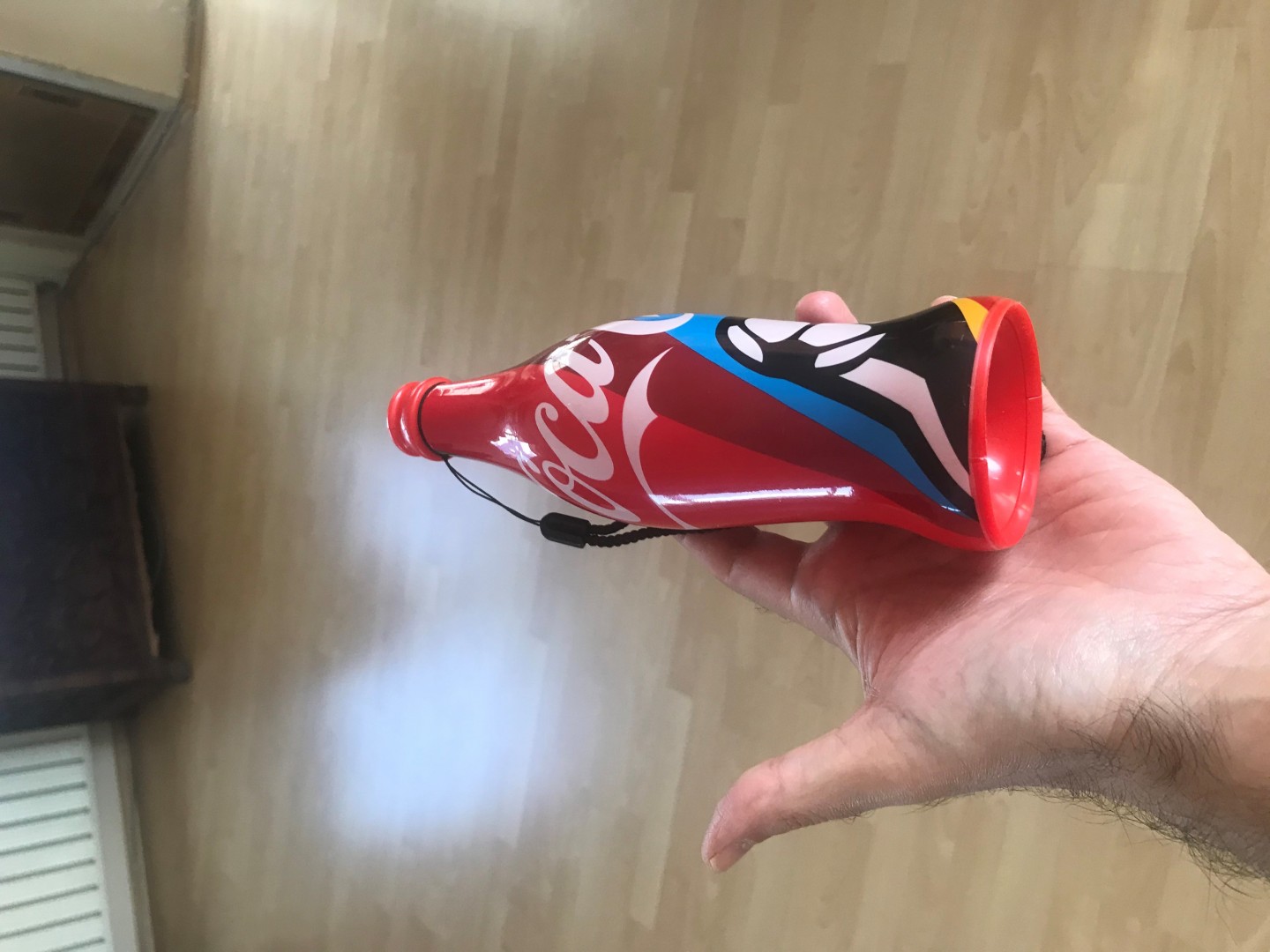 The mini vuvuzela that I mentioned was designed in the shape of a Coca-Cola bottle.
If you think about the noise the vuvuzela made on its own, let alone when we blew it all together, as the stand-alone group from Turkia, we were making quite a ruckus. Especially in the environment where thousands of people played the vuvuzela at the same time with the other spectators in the stadium, there was a noise that disturbed the ears. Of course, I remember above all that we had a lot of fun. I would like to remind you of this adventure which I shared in detail in my previous article titled" My "bad connection" with Cape Town" at this link: https://www.serhansuzer.com/en/my-bad-connection-with-cape-town
I also share two photos from those days to help you visualise it: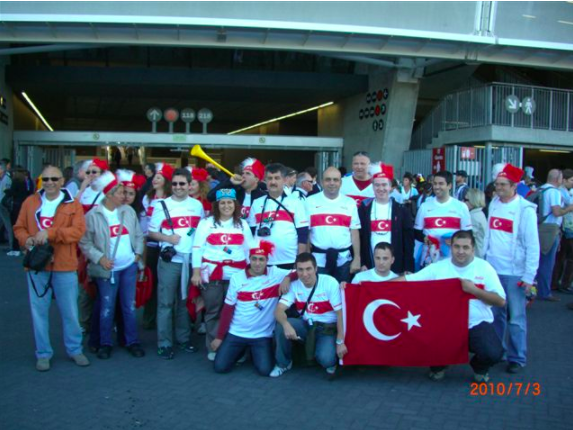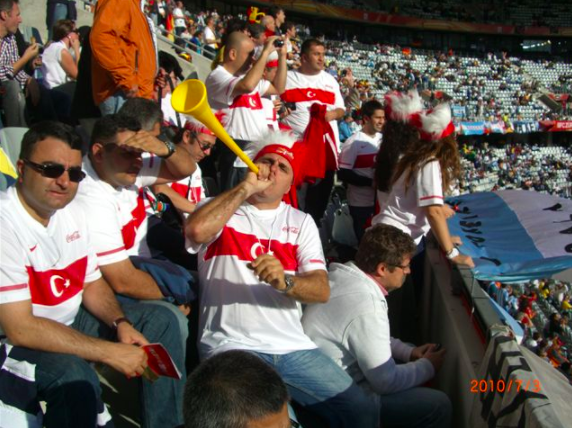 An unusual Coca-Cola choice
As you know, KFC and Pizza Hut were separated from Pepsi Co (restaurants were made a spin off from the beverage group and continued as a separate legal entity) and then became a company named Yum!. Although its history was with PepsiCo, as the main franchisee of KFC and Pizza Hut in Turkia, we were using Coca-Cola in our restaurants. Infact, I can even say that we were one of the few franchises of Yum! restaurants around the world using Coca-Cola. Our consumption was also very high. In order to give you an idea, I will provide you with the numbers. Imagine a restaurant serving 30,000 people each day and how many Coca-Cola and its equivalent products were consumed in a restaurant. Naturally, we were on of the best Coca-Cola Beverages (Coca-Cola bottling company in Turkia) clients of the company. That's why we took our place among the guests of Coca-Cola, which wanted to reward its best customers in South Africa.
Of course, I had a background with Coca-Cola at KFC and Pizza Hut before working with them. Following our Coca-Cola-associated South Africa adventures, the days when we established Coca-Cola Iraq and made it operational came to my mind. I would also like to convey these experiences to you.


Who was a candidate to the Iraq Project?
I remember my father said the following at a board meeting at Suzer Holding in 2006:
Mr Tuncay (Ozilhan) called me recently. Coca-Cola stated that they got permission from the Coca-Cola Company for the Iraq project, but they could not conduct these projects due to the ongoing war situation in Iraq. They also had a local partner from Baghdad, but they did not make any progress. The possibility of establishing the factory in Baghdad has disappeared. The situation in Basra was not at all heart-warming, there were serious problems. That's why they were focusing on the Northern Iraq alternative. "If you have contacts in that area, can you help us?" When I asked him, I said, "Let me see who is there, who is not, I will come back to you". Later, I talked to some of the leading business people there, amongst whom I knew some. With this, I also had a probe with bureaucracy. It seemed that it was appropriate to open a factory in Northern Iraq. Of course, in order to finalize this, it was necessary to go there and establish the organization by making personal contacts. I made a promise too, we had to do this. Who will be a candidate for this?

After this question, something poked me and I raised my hand without hesitation, thinking that I had given everything I could give in the hotel business for 5 years (opening the hotel, restructuring the loan, optimizing the operation, etc.) and starting to get really bored: "I would love to get into this business". Besides myself, no member of the board of directors even put their hand up to it. Why would they want to? Iraq meant war. Three years had passed since the Iraq War, which started on March 20, 2003, and the war was still going on, bombing news was heard about every day. On the other hand, I chose to be a candidate to this because I was personally curious about what was going on, and because I thought it was a job that I could improve myself and add new experiences to me. Those who really know me know; I am cautious, but in such situations I am fearless. There was neither fear nor panic in me as I raised my hand.

The decision and the departure
My father said, "Is there anyone other than Serhan who wants to put their hand up for this?" he asked once more. There was no voice or movement in anyone. He turned to me and said, "Are you sure you want to do this?". And I said, "Absolutely" and "Now is the time to make a change in my life. I want this experience" I said. After these words, my father said, "Well then, the project is yours. But be cautious, inform us about all processes, act accordingly". I replied, "You know me, there will be no issue in that sense".
Afterwards, I remember that we held meetings with the general manager appointed by Coca-Cola Beverages and the rest of the team responsible for this project in Istanbul. The whole organization was finalised, decisions were made regarding whom I will meet with, when I will do what, and essentially, the whole program in Iraq had been prepared. I was ready to go now.
When I flew with Iraqi Airways for the first time, I remember that everybody on the plane was uneasy, and nobody talked to each other. I remember that the procedures took quite a long time at the airport at the first attempt, and when we finally got out of the airport, a security convoy welcomed us. When I asked the car drivers about the hotel where we will stay, they answered "Sheraton is the best hotel here". Then when we got to the hotel, I noticed that we came to a typical Sheraton building, but it didn't say Sheraton. When I questioned this, "This used to be Sheraton, when the war started, everyone left, the hotel owner continues to operate at Sheraton standards. The name remained the same, Sheraton, as everyone is used to". I had laughed so much when I heard this. The hotel was not bad at all, the standards were good, of course I cannot say exactly to Sheraton standards because I am from the sector, but I think the men were operating the hotel very successfully during that war period.

The reaction of my friend calling from Bodrum
1 hour after entering the room at the hotel, my phone rang and I answered it. You could hear music in the background. This was the dialogue between me and my friend who was calling:
- Hey Serhan what's up?
- I'm fine, how are you? (Referring to the sound of music) I guess you're having fun.
- Yes, we are in Bodrum. Happy Hour is going off here. Why don't you come too? If you are in Istanbul, jump on a plane and come over.
- I can't come, I'm abroad right now.
- Where are you?
- I'm in Iraq.
-Are you kidding me?
- No, I'm serious.
- What on earth are you doing in Iraq? Amongst the war?
- I came for a project.
- Is that project worth your life?
- It's okay here. It's not like you see it on the TV.
- So, are you safe right now?
- Yes, I'm safe. As I said, there is a project and I'm focused on doing it.
- Project smoject! Take care of yourself. Don't get into anything risky.
- Do not worry, I'm fine. You have fun.
- We are having fun but your situation is a bit risky.
- Risky misky. I'm fine, I wanted this.
- If you knew what you were missing here, you wouldn't talk like that.
- It does not matter. I'll have fun another time. It's time to work, improve myself. You enjoy yourself.
- Ok up to you. Still, be careful.
- Thanks. We'll chat soon.

And the project is developing with strong steps
After this meeting, I remember going over my notes overnight and then going to sleep after reading something. We started "networking" in order to achieve the project early the next day. I remember leaving the hotel after breakfast and having meetings until late in the evening (including dinner). After that 3-day marathon, all interviews were positive. The project started to emerge slowly. I was reporting all the steps I took to my father and those in the holding. We shared the results of my first trip at a meeting we held with Coca-Cola Beverages. We had then revealed what kind of a mechanism we required to establish the factory.
Thereupon, Tuncay Ozilhan said to my father, "It looks like this project is going to happen. If we establish the Coca-Cola Iraq firm, we would like to see you as a partner in this consortium as you have a significant share in this business". My father replied, "We will be pleased to". On my next visit, we completed the necessary procedures to establish the company. On my third trip, we looked at a place between Erbil and Mosul on the edge of Zap Stream. I would like to share the shots I took of the Zap Stream, the location where we established the factory:
After all the technical, legal and financial inspections, it was revealed that this land is suitable for establishing a factory. It was determined which permit procedures we will need to go through and what action was to be taken to purchase the land. Then the project was prepared in Istanbul. The contracting firm to carry out the project was determined after long discussions; it was agreed upon and the contract was signed.
In the Coca-Cola Iraq project, which started in 2006, we started the construction of the factory in 2007 after all the planning. I would also like to share the pictures I took in the field from different angles on the ground-breaking day: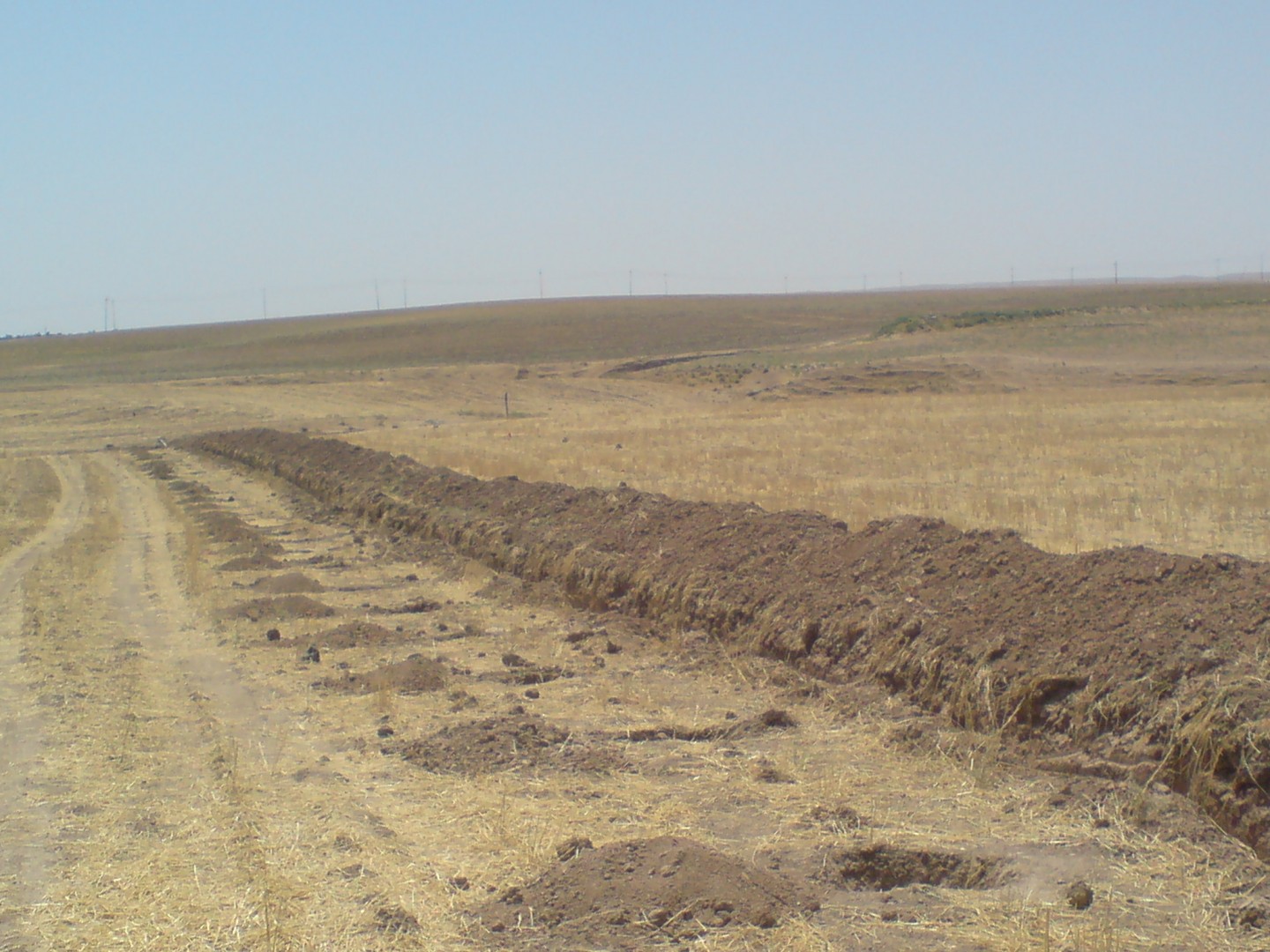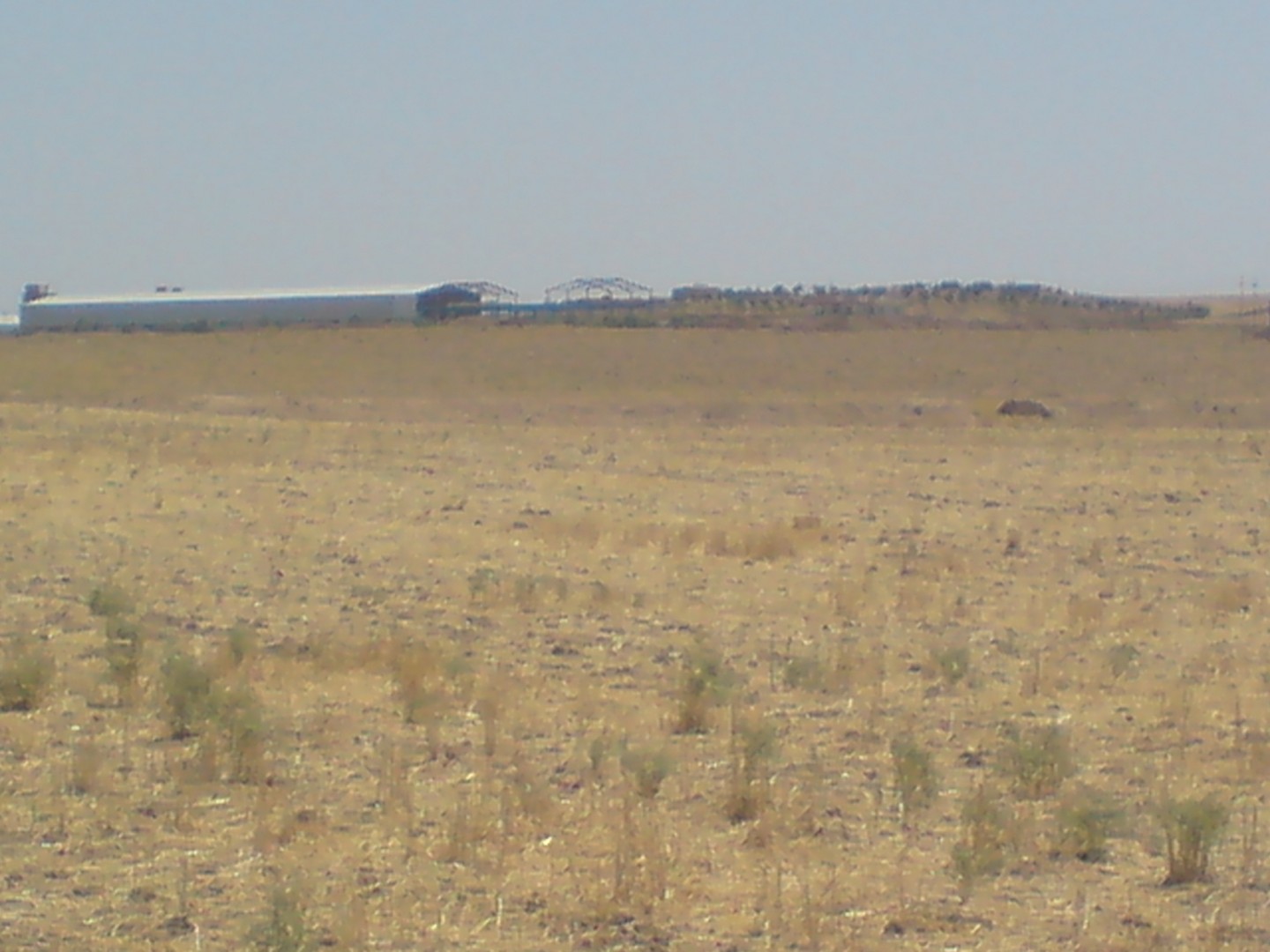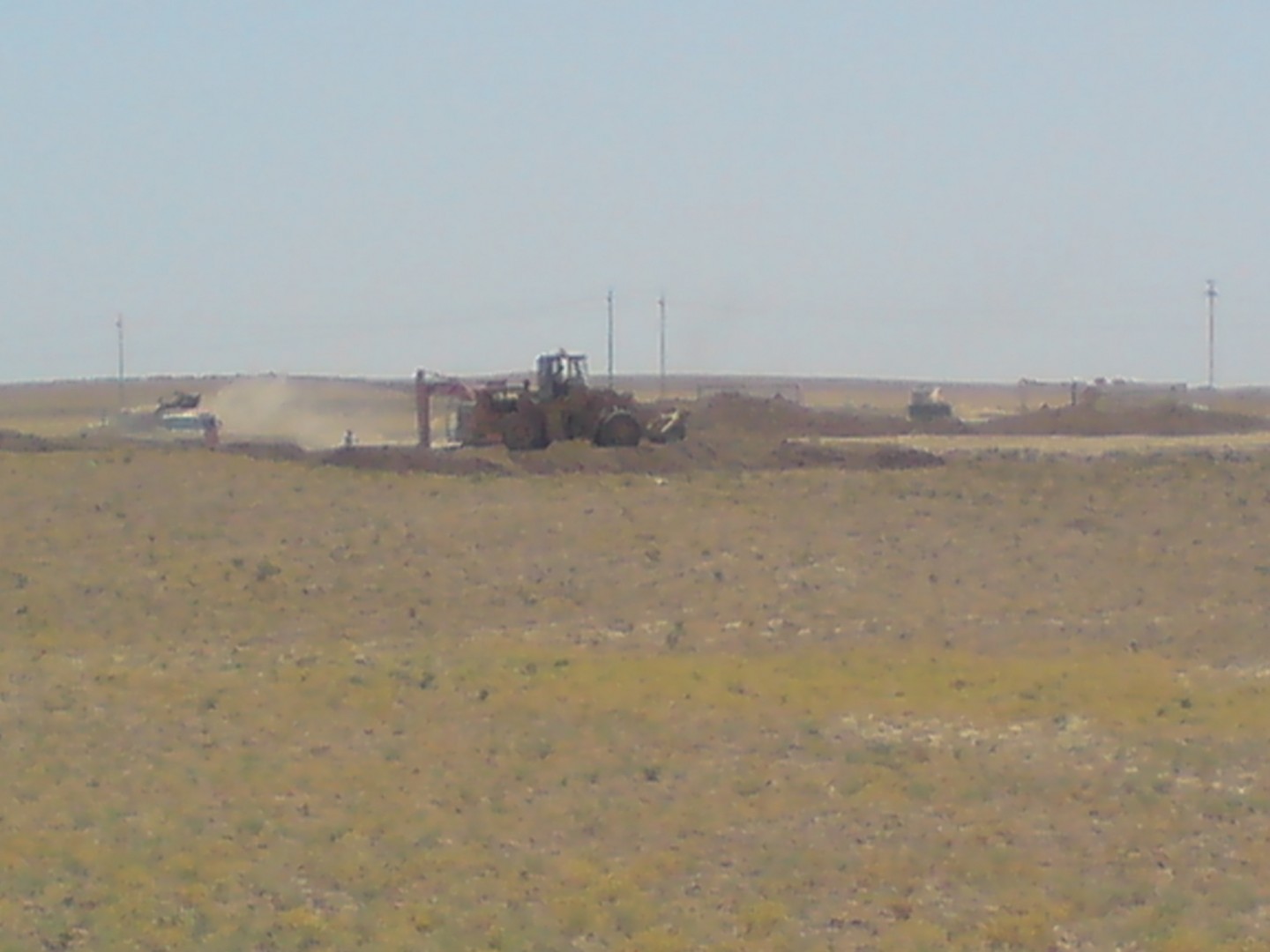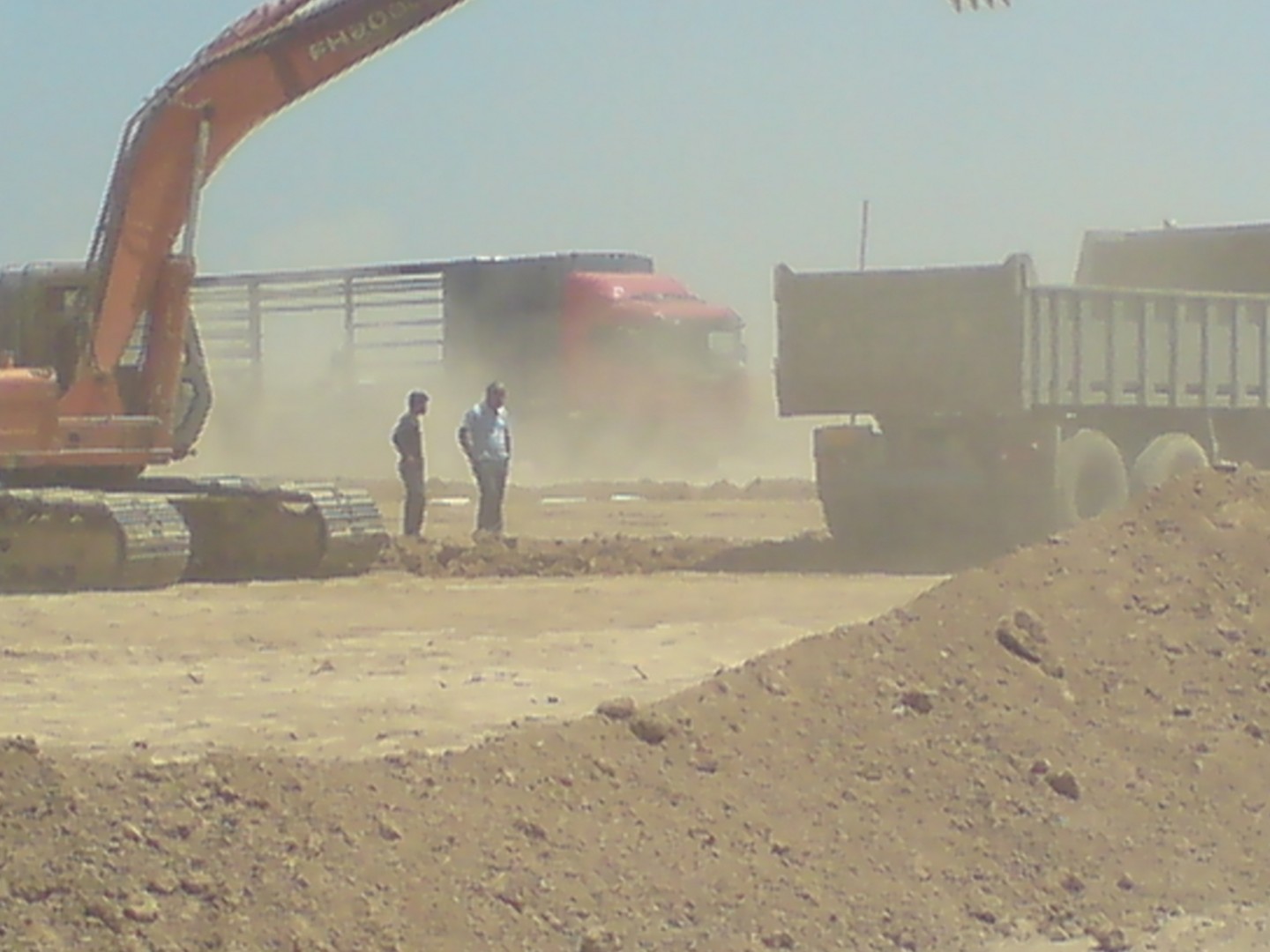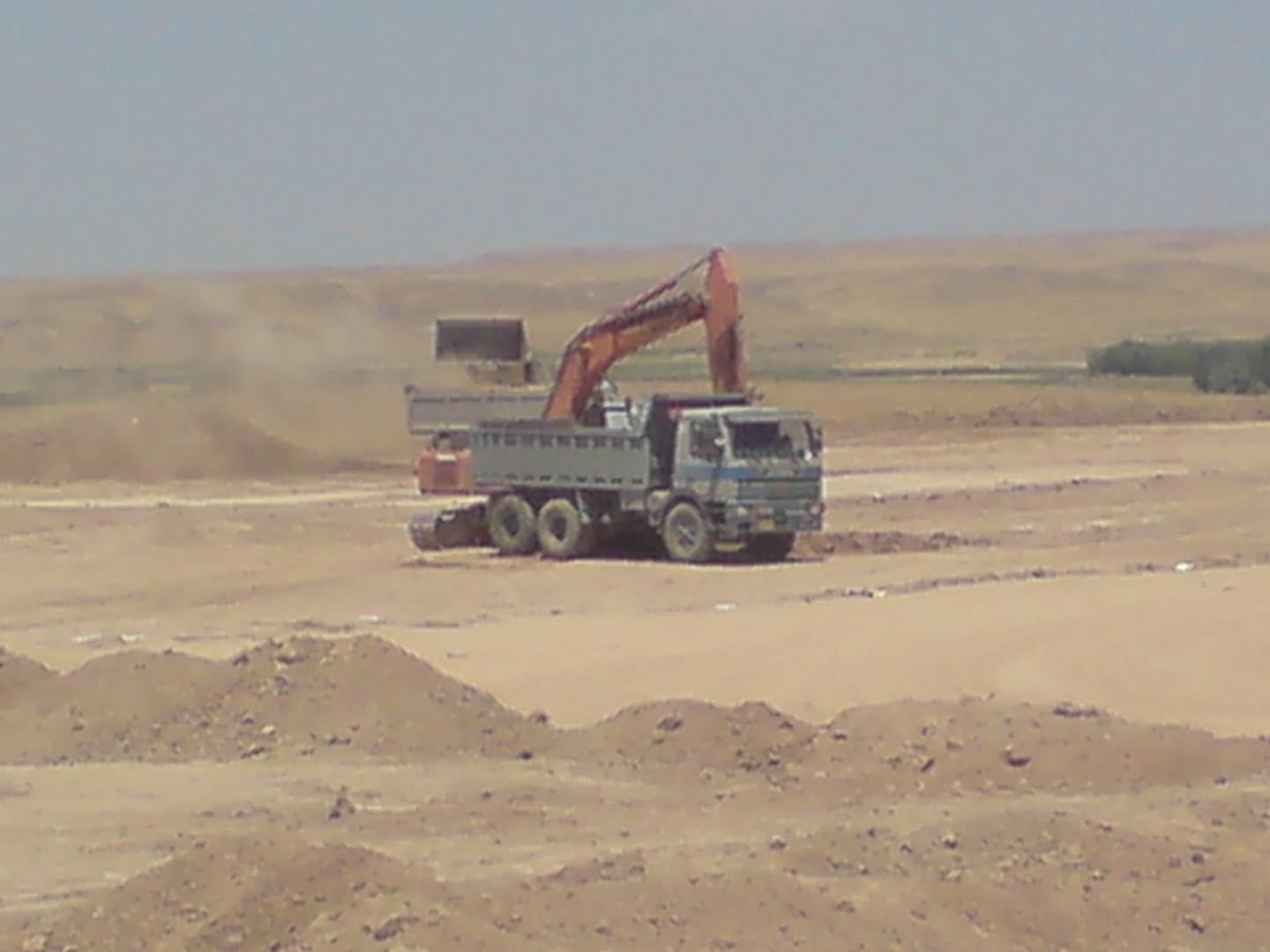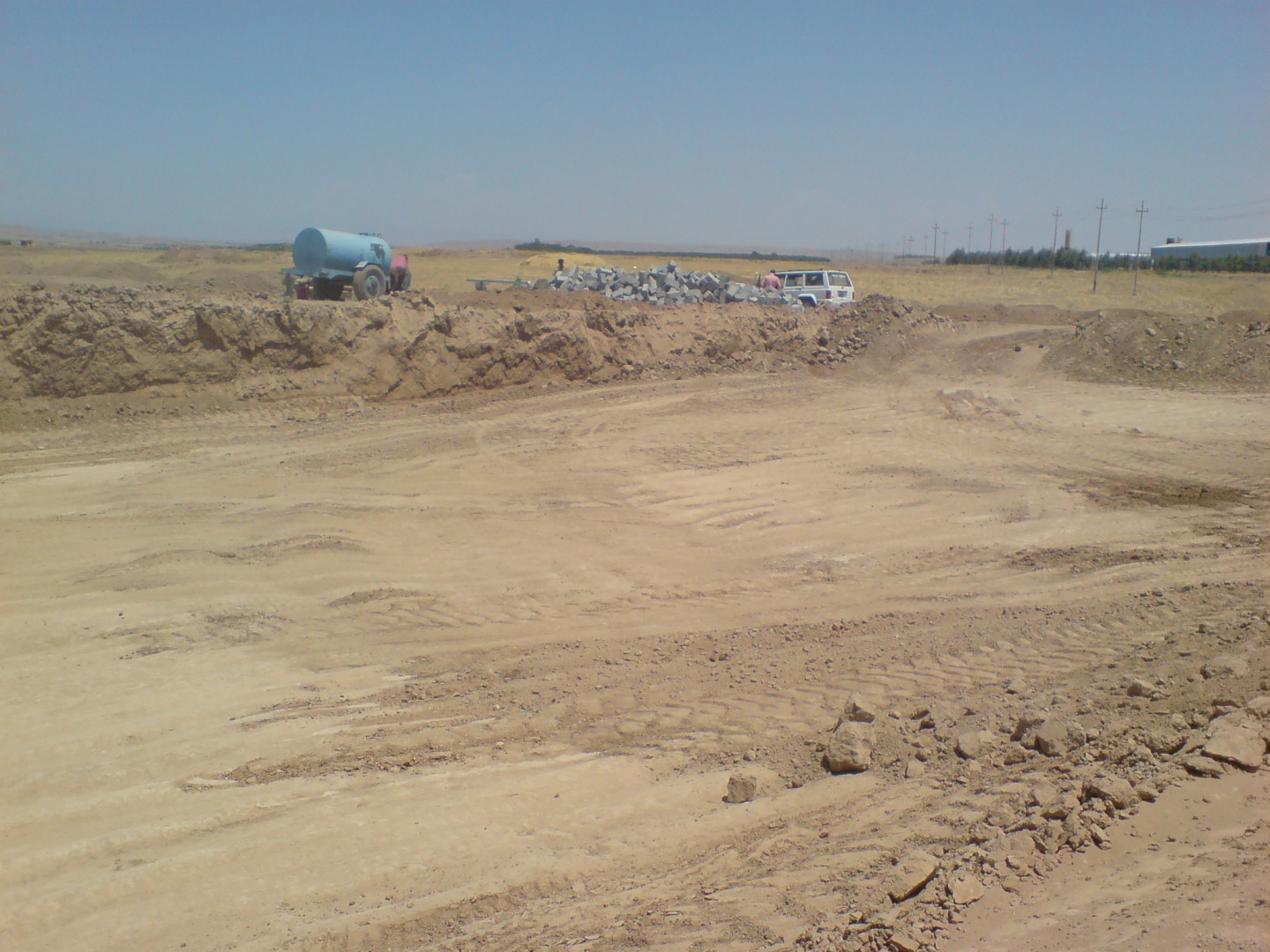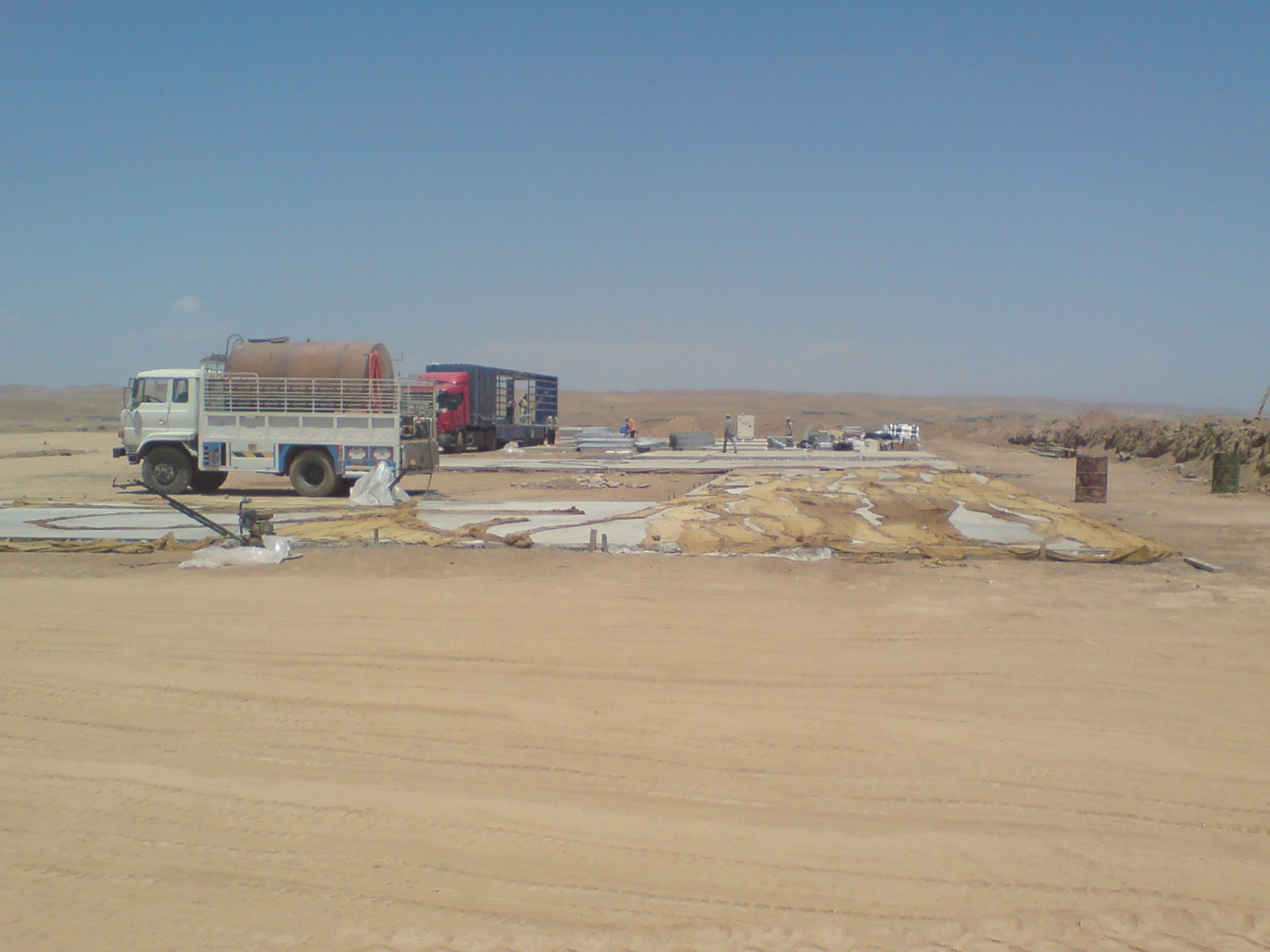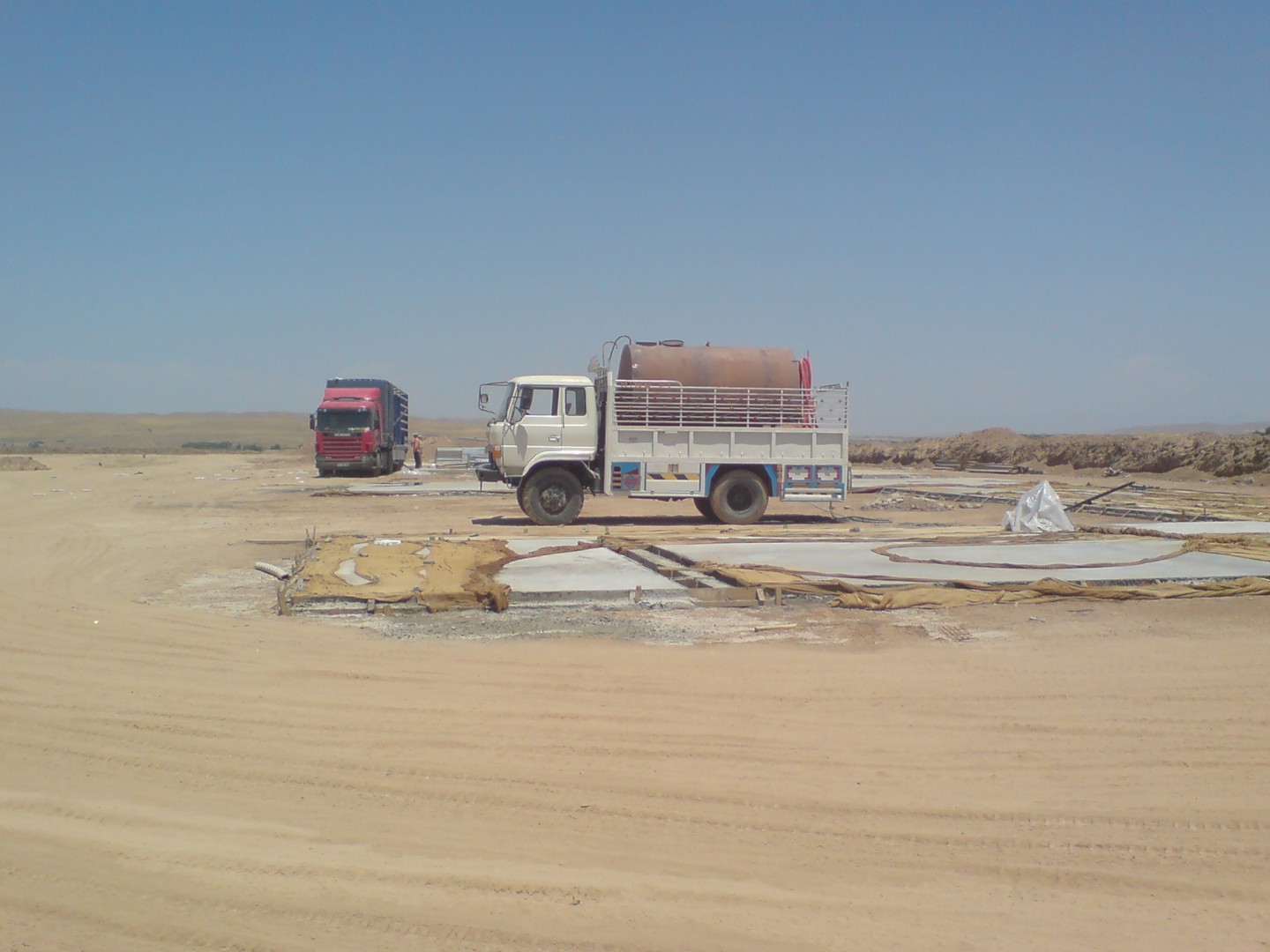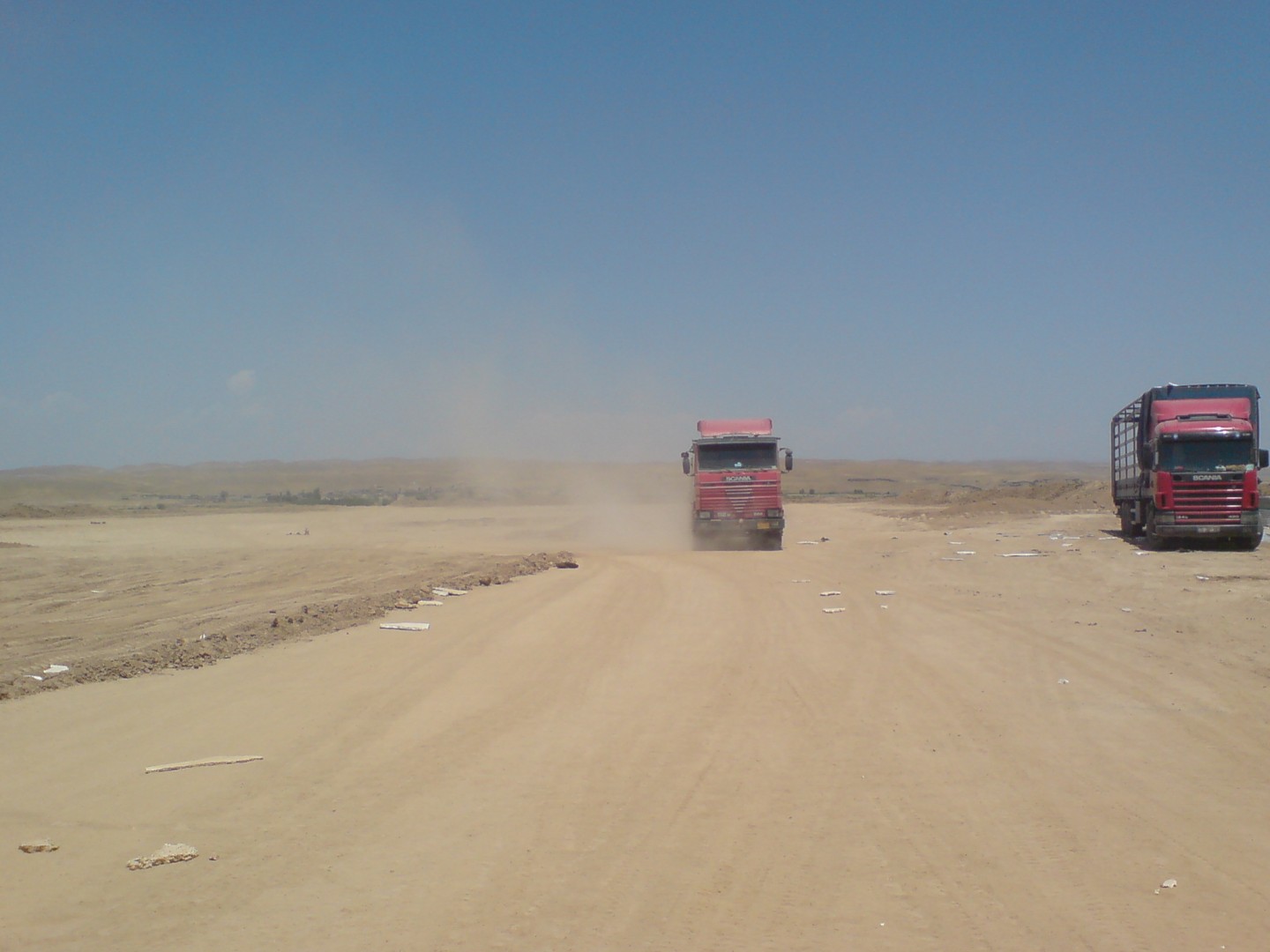 I would like to share with you a memory of the day we laid the foundation of the factory:

The first excavation and kebab motivation :)
In the early hours of the morning, Coca-Cola Beverage's manager, the representative of our Iraqi partner, the engineer of the contracting firm, and I met on the field. After going over the details of the project one more time in the container brought to the construction site, we went out and started to wait behind the first concrete pouring place. The workers who would do the construction on the field were also waiting for us. All stakeholders of the project made short speeches in which they conveyed their good wishes. During my speech, I got too excited, turned to the workers and said, "In memory of today, I invite everyone here back to the kebab restaurant".
After giving short speeches, one of the scoops arrived on the field. He started digging to pour concrete where the first column would be erected right in front of our location.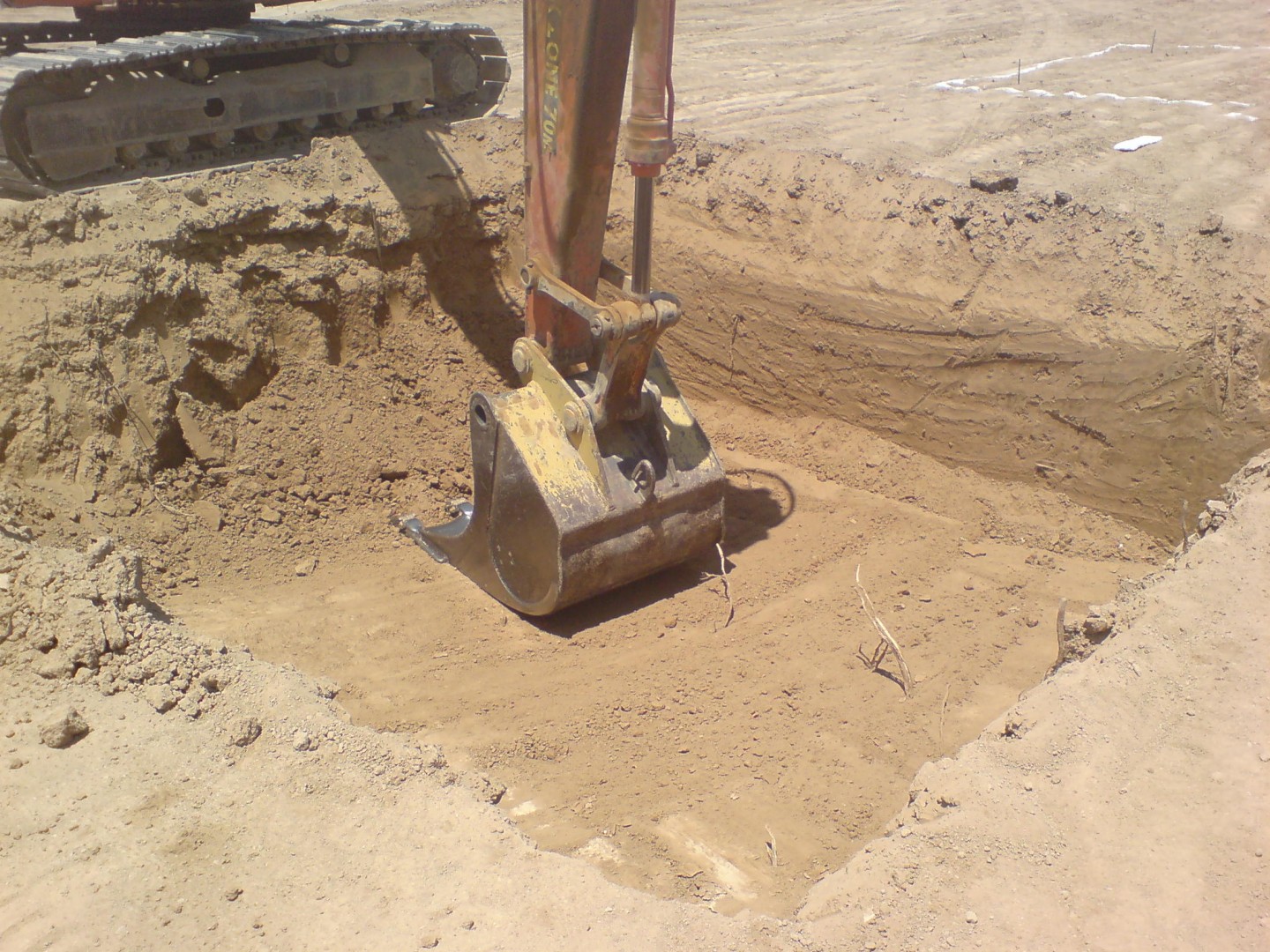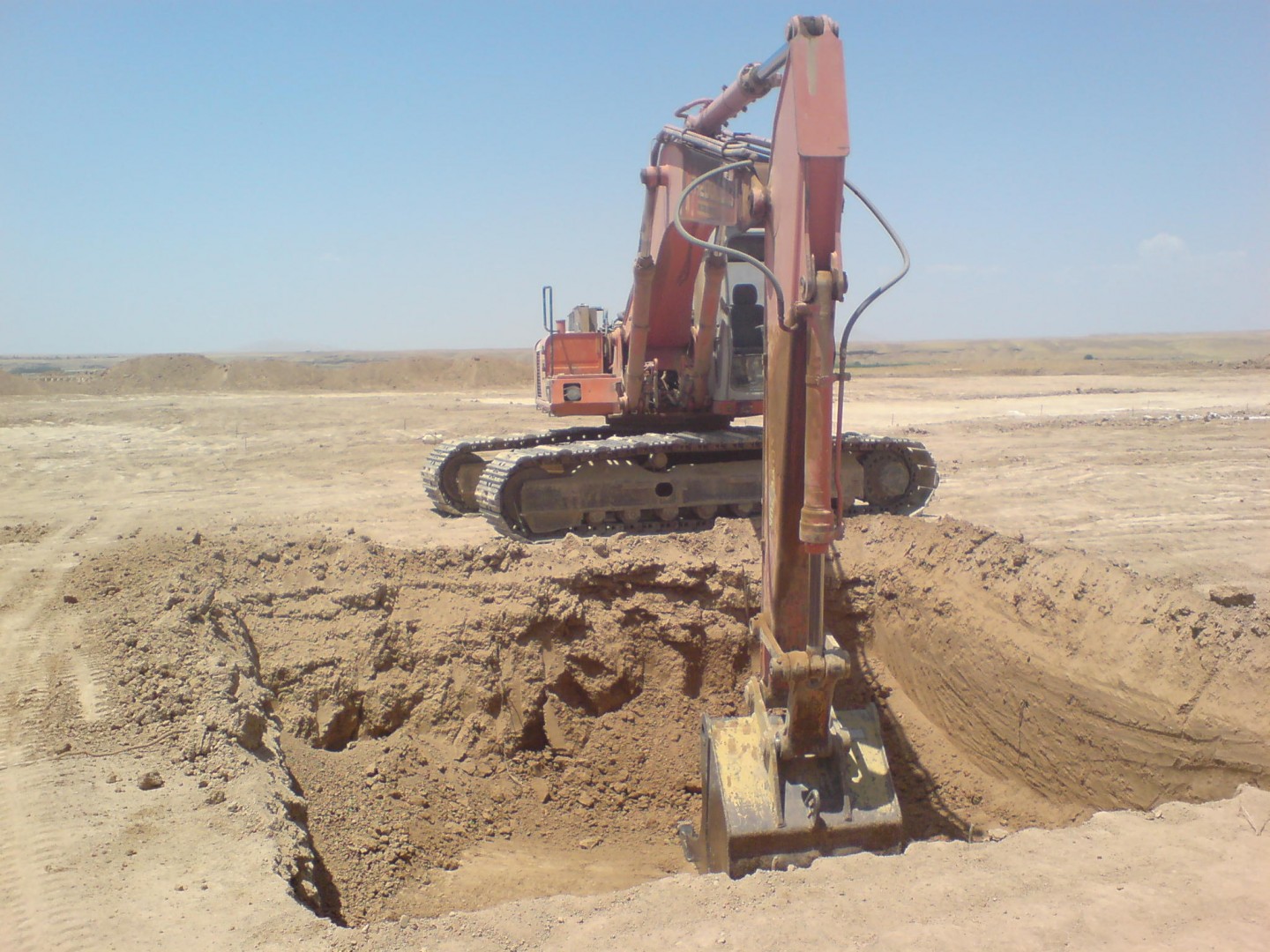 After an hour of excavation, we stopped work. We immortalized the moment with the shots below.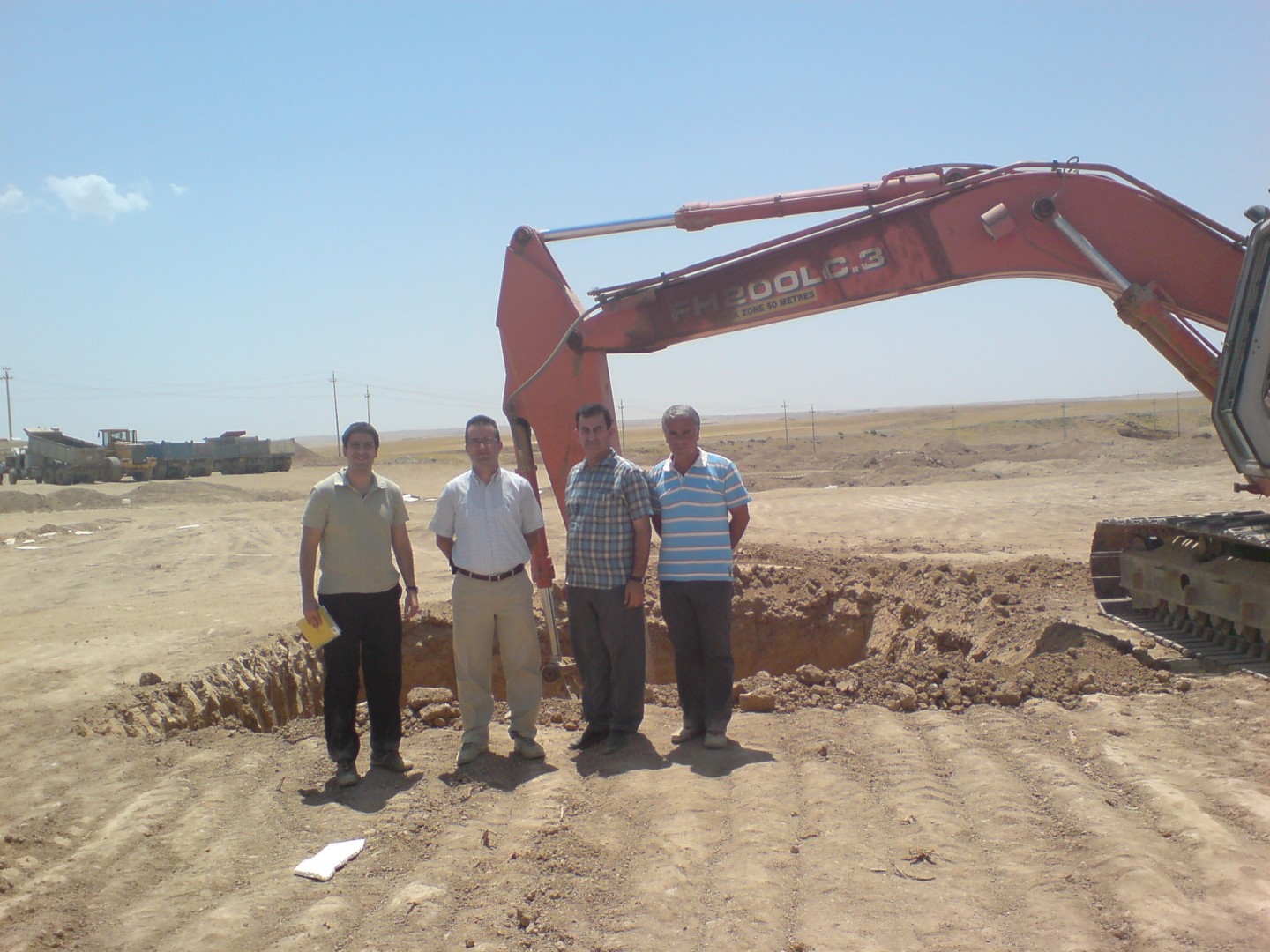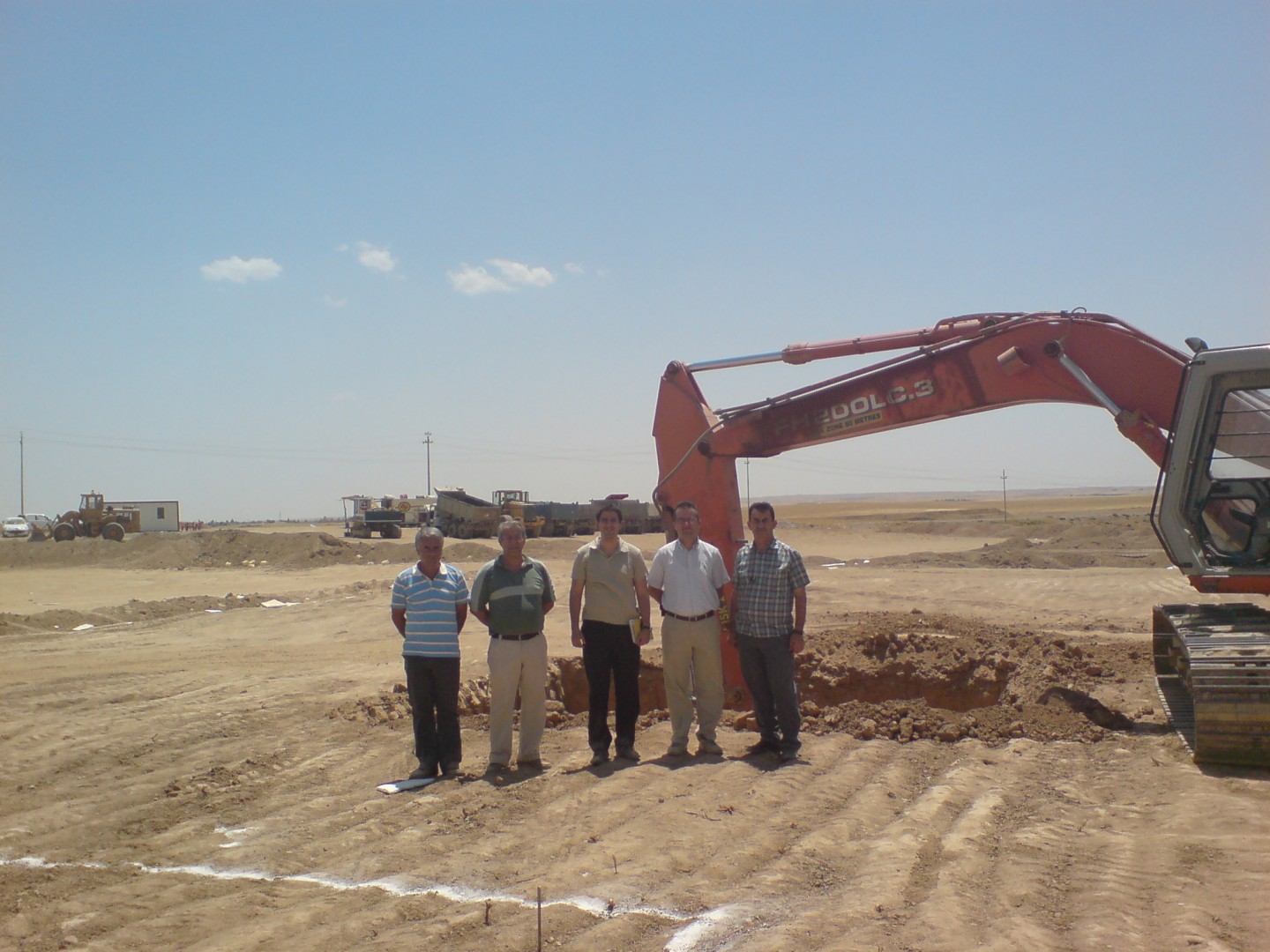 We worked until noon. Then, as I promised, we gathered everyone around 2pm, and we ate our beautiful kebabs in one of the top-of-the-line kebab restaurants (the chef was from Urfa). We had started the construction.
We didn't take a group photo at the restaurant in all that commotion. I found this as the only shot taken.
I remember that we barely made it to the plane in the evening due to the intensity. And of course, the kebab was delicious, but my body being accustomed to bacteria in Turkia had reacted badly to Iraqi bacteria. I remember having a hard time on the plane because of my stomach.
A fish feast at the Fake Sheraton
I went to Iraq 8 times in that period. During one of my visits, the locals of the region told me about Iraqi cuisine while talking to me, "We have very delicious fish here". I immediately wanted to eat fish after all that appraisal. They were talking about a river fish whose name I can't remember now. They could not finish praising the taste of fish. I sat excitedly for dinner. I ordered the fish without hesitation. "Shall we do it the Iraqi way?" they asked, "Yes exactly, in the Iraqi way," I said. When I started to ask a lot of questions about fish to the waiter at the fake Sheraton Hotel where we stayed, the man inevitably said, "Would you like to see how the fish is made?". "Of course, I would like to see it," I said without thinking. We went out with the man to the fishing ground. The man who would make the fish told me something in Arabic, I expressed in sign language that I did not understand and that I just came to watch him. Then the man got to work. Outside, he took the fish from a large aquarium, and the constantly moving fish in his hand hit the ground alive. The man then picked up the fish, the speed of which was slowing down, and hit the ground again. Then he took the fish from the ground for the last time and made the fatal move, and it was now dying. It hit the ground for the third time in the hardest way. The fish died at that moment.
The man grabbed the fish he killed and opened the lid of a tandoor which was like a well-shaped hole. He pulled out one of the large skewers inside and plunged the fish into the skewer at different angles. Then he put the fish in the tandoor. He made a signal to me that we have to wait. As I turned to the table, I thought to myself, "You bought this on yourself Serhan. You wanted to see this. Here, now you go ahead and eat that fish with peace of mind". Normally, such a thing does not happen, but then I felt sorry for that fish. I thought, "I wouldn't order it, if I knew it was prepared like this." If I remember correctly, they brought the fish to our table about 40-45 minutes later. They opened the lid, the fish I felt sorry for was right there in front of me, but cooked. They hadn't deboned it or anything. The Iraqis and everyone else at the table were watching me. I was the only one that had ordered the fish. Taking big gulps in my throat, I started to debone the fish. Obviously, it was cooked well in the consistency of a tandoor, but because it was a river fish, it was extremely full of bones. I can say that it had more bones than flesh. Also, it was not the sea fish flavour we are used to. I could not eat properly. I stopped eating after 15 minutes because it was really hard to weed out a little bit with a sense of guilt. The Iraqis at the table were looking in my eyes and waiting for my approval. I didn't say anything like "Your fish is very tasty, it was wonderful." I said what was on my mind because I was a little annoyed: "I think there is a lot of difference between this fish and a sea fish. It is much bonier and tastes like a sea fish. And frankly, I didn't like the way it was prepared. They could have made it more humanely" I said. When I noticed the disappointment in the eyes of Iraqis focused on pleasing their guests, I immediately added: "You are lucky that such fish grow in the rivers here. At least a different food source. If I stay here a little longer, I will love this fish too" which won their hearts over a little bit. Then we continued to have dinner and talked about the details of the project that evening.

Challenges both at work and in diplomacy
We encountered many difficulties while doing the construction. The routine logistics and supply problems experienced between the governments of Turkia and Northern Iraq, left us in a serious crisis and even saw the closure of the borders which made it extremely difficult for us. The crisis in bilateral relations was bubbling in the headlines every day. I remember having an official meeting with our relevant bureaucrat who was responsible for Iraq at the Ministry of Foreign Affairs at that time. I even said to him, "We just want to do our job, we started such an important project. We want to achieve the final result. However, if it is inconvenient for us to continue such a project for the benefit of our country, we can stop this immediately. We wanted to get your views on this subject". He said the following words to me that opened my eyes in terms of international relations and I have never forgotten them: "Political crises for countries are temporary. The important thing is that the people of our country operate everywhere and consequently increase the welfare of our country. So don't ever think to stop this business you started. On the contrary, after opening the factory, think about how we can increase production, increase our activities in Iraq and dominate the market" he said.
The interesting thing is that the Turkish media not only dealt with the crisis caused by the Northern Iraqi administration, but also with the sack crisis with the Americans. Negative feelings towards Americans were constantly fuelled. We were on good terms with everyone in Iraq. We were very well with the Iraqi people of Kurdish origin in northern Iraq, Arab origin in Baghdad, the Americans, the coalition force soldiers, and we were respected. We even managed some crises between some American executives of The Coca-Cola Company and Iraqis. We saw the advantages of being Turkish there. Because we understood both Western and Eastern cultures and acted as a bridge between them. In fact, the high-level bureaucrat we met at the Ministry of Foreign Affairs informed us about everything we did and told us: "We like the good relations you have developed in Iraq and the fact that you are getting along with everyone. Sometimes you do what we cannot do. "
I came out of that meeting feeling enlightened and honoured. I was witnessing something incredible. If you look to the media in Turkia, we were virtually declaring war on northern Iraq. However, in the background, our government wanted Turkish business people to increase their activities without being affected by the negative environment.

The grand opening and breakthroughs
During this meeting, the manager of Coca-Cola Beverages' political affairs also joined me. After leaving the meeting, we conveyed what was told to us at the situation assessment meeting in Istanbul. The result of the meeting, which was held in an environment where everyone was anxious about what was happening, came out with the result "full speed ahead".
Finally, in May 2008, we opened the factory with great pride. This factory had two features. The first was the first investment after the war. We dared to do this at that time and did. Second, after 70 or so years, Coca-Cola returned to Iraq. When I asked why Coca-Cola did not exist in Iraq for 70-odd years, they said "well it's an American brand, that's why". And then I continued to ask, "Well there is Pepsi, isn't Pepsi an American brand too?" to which I got an answer whose logic I still do not understand: "Coca-Cola is the symbol brand of America. Bebsi does not represent America as much as that does. " The Arabs called it "Bebsi" because they pronounced the letter "P" as "B".
Meanwhile, as the Arabs say, "Bebsi" was of course not pleased with us opening Coca-Cola in Iraq. We managed to dominate the market by increasing our market penetration to 60% in Northern Iraq within a year. Here are pictures summarizing what we have achieved in Northern Iraq in 1 year: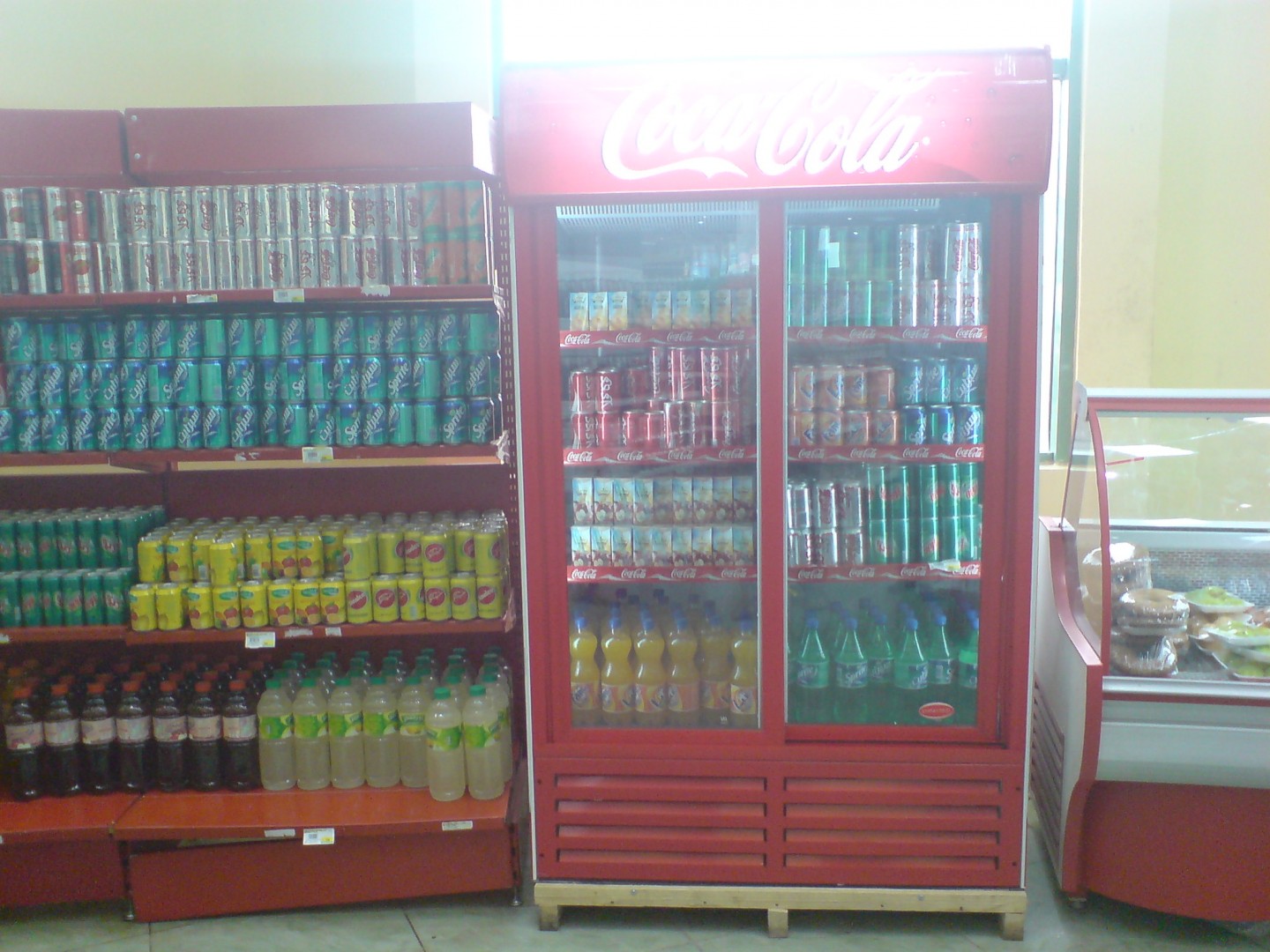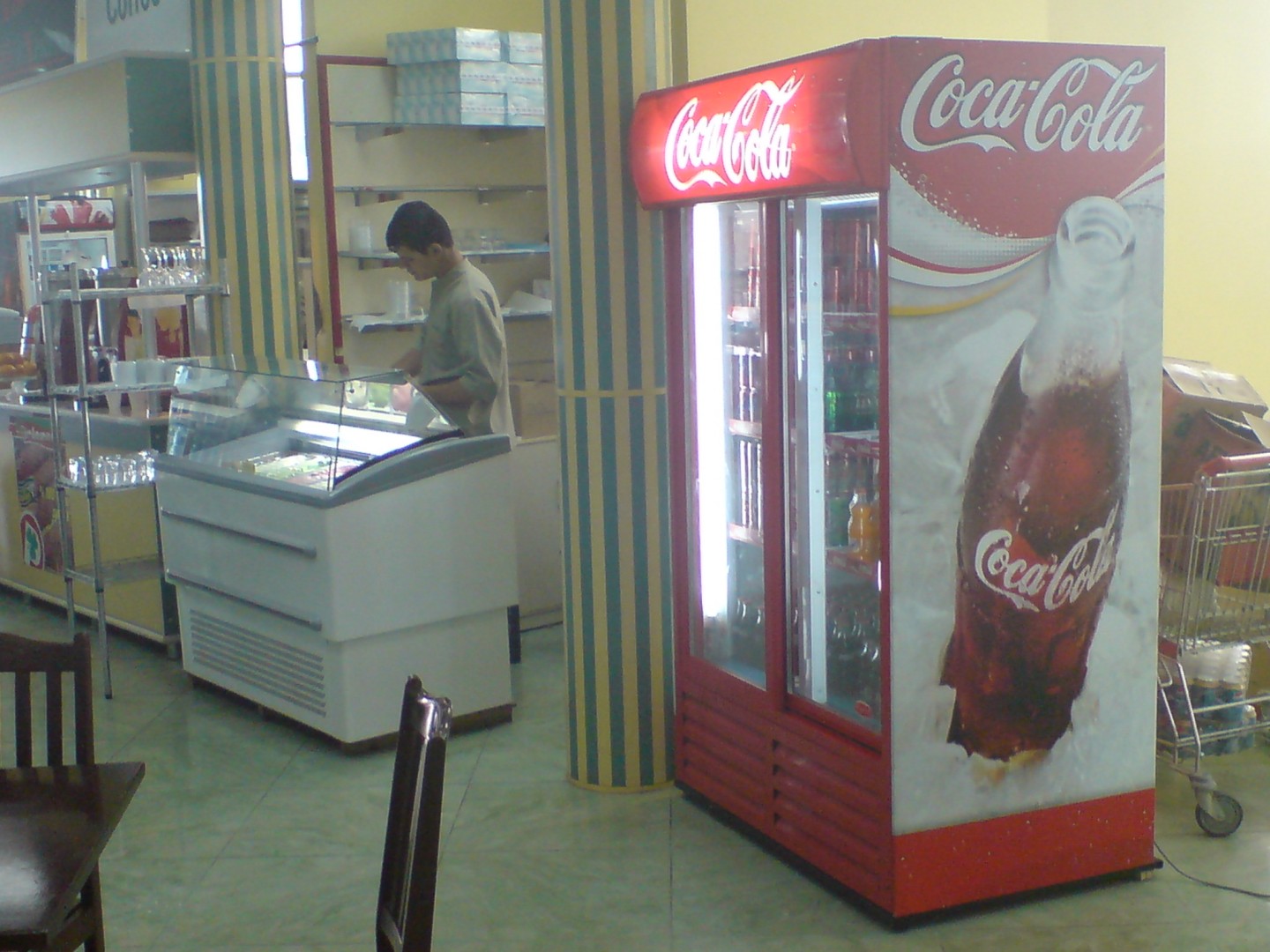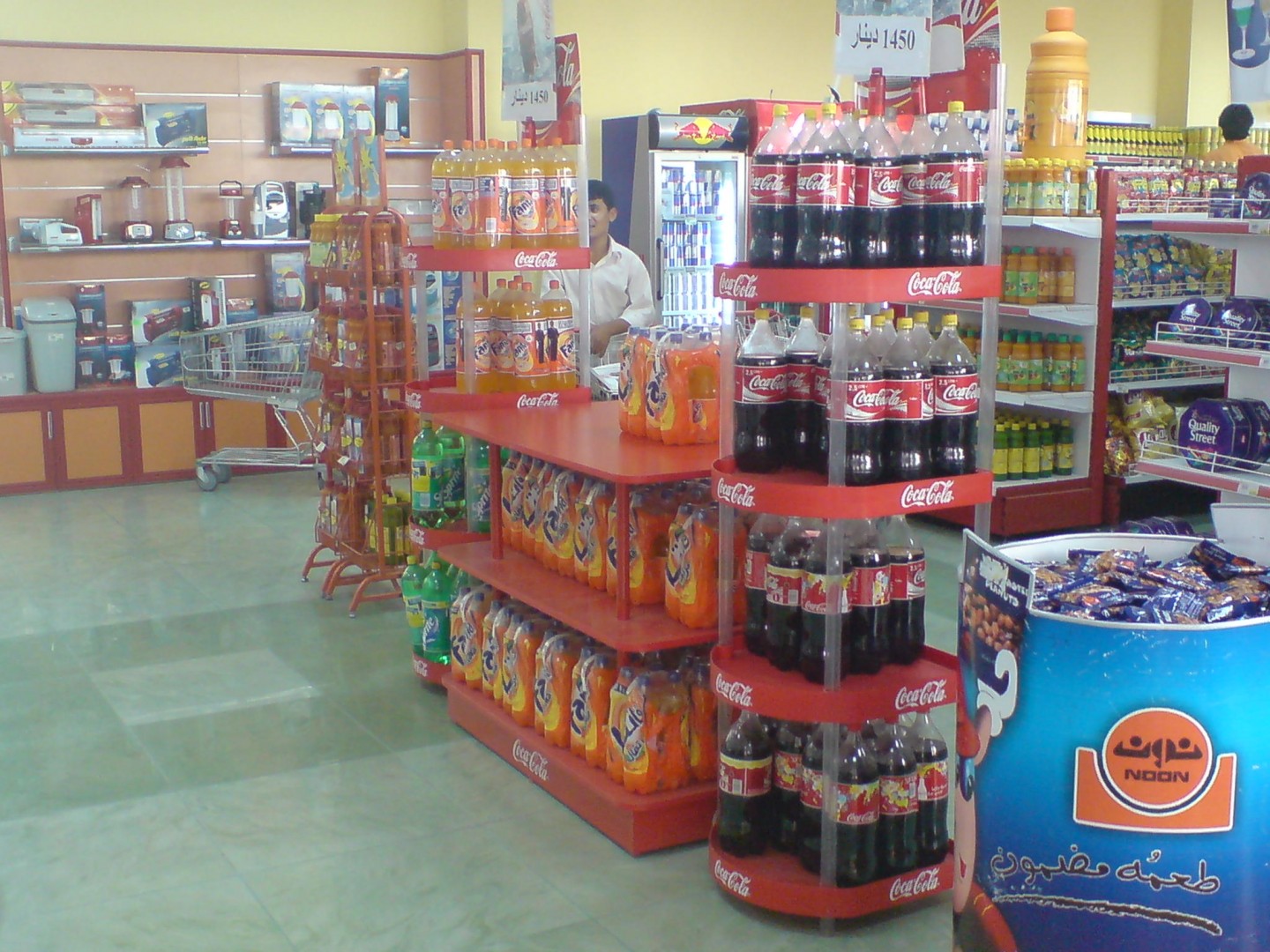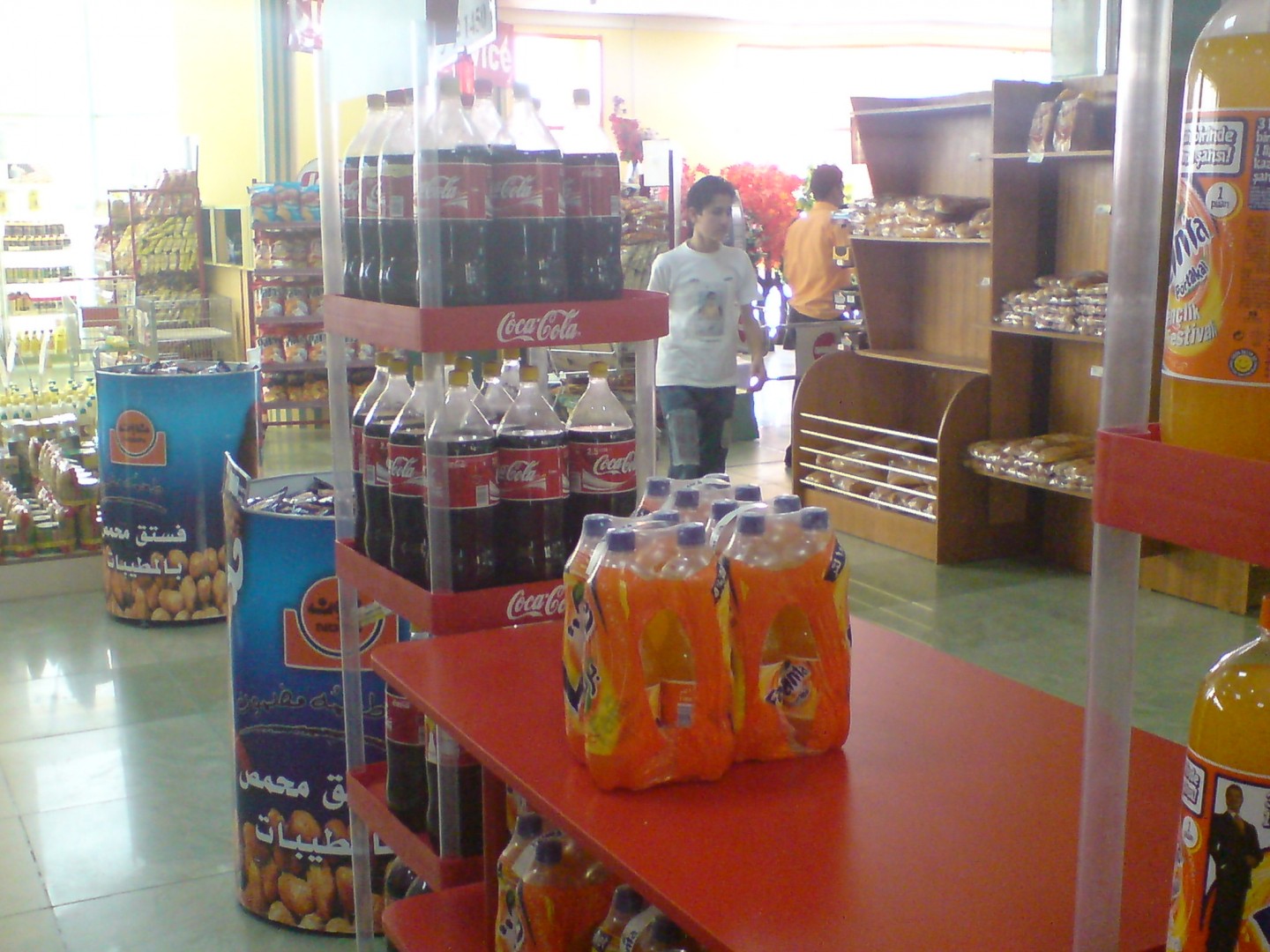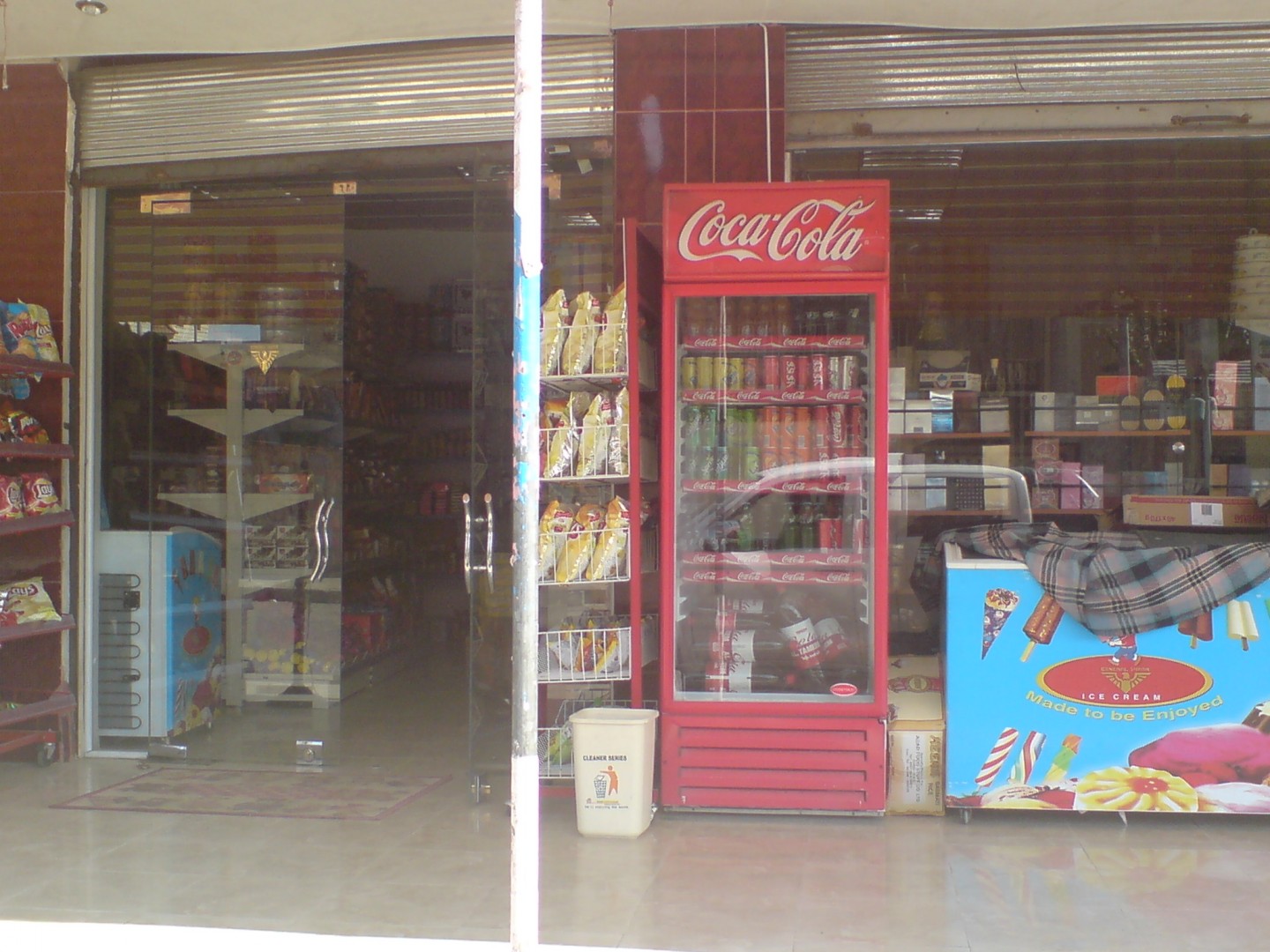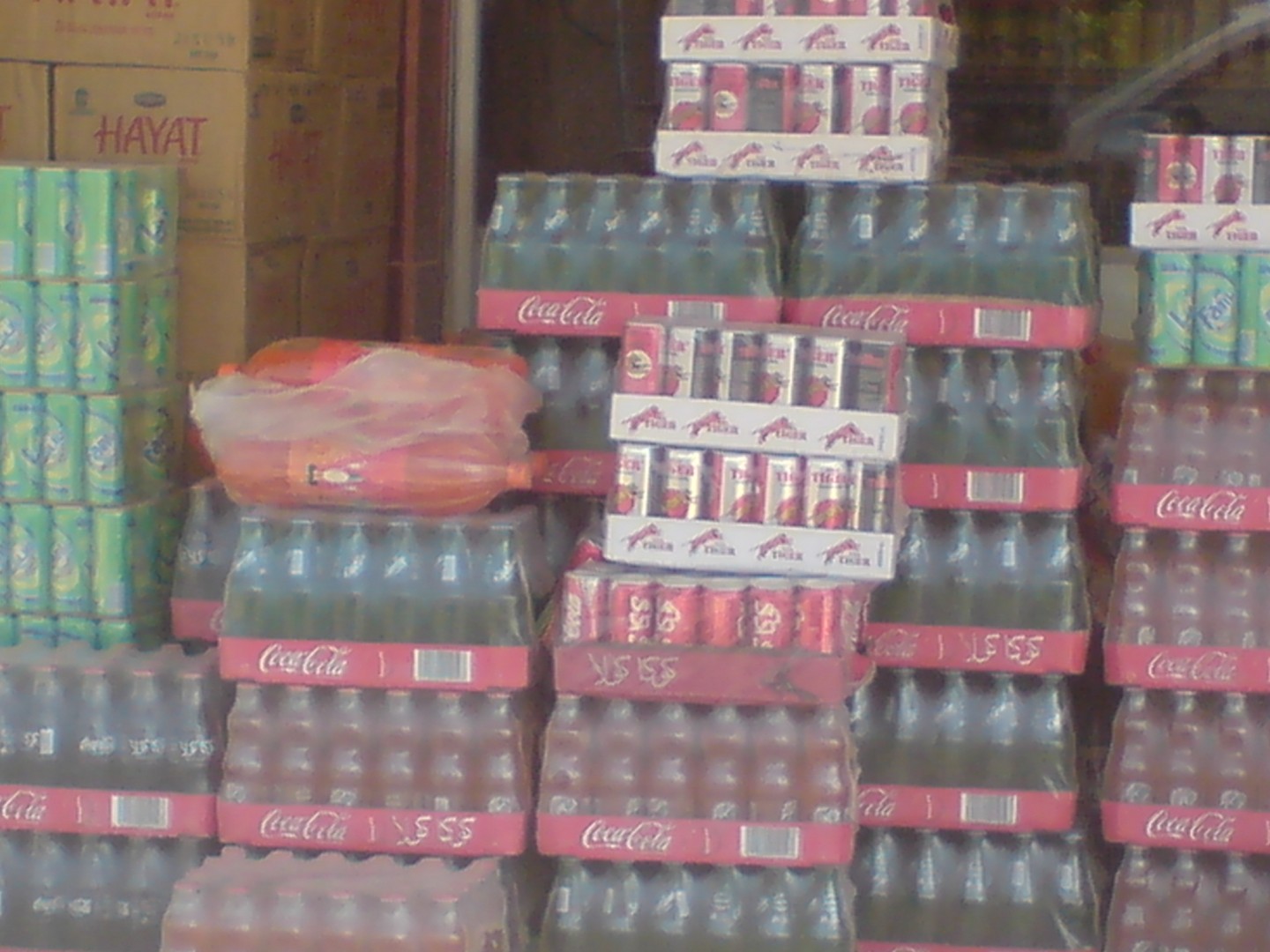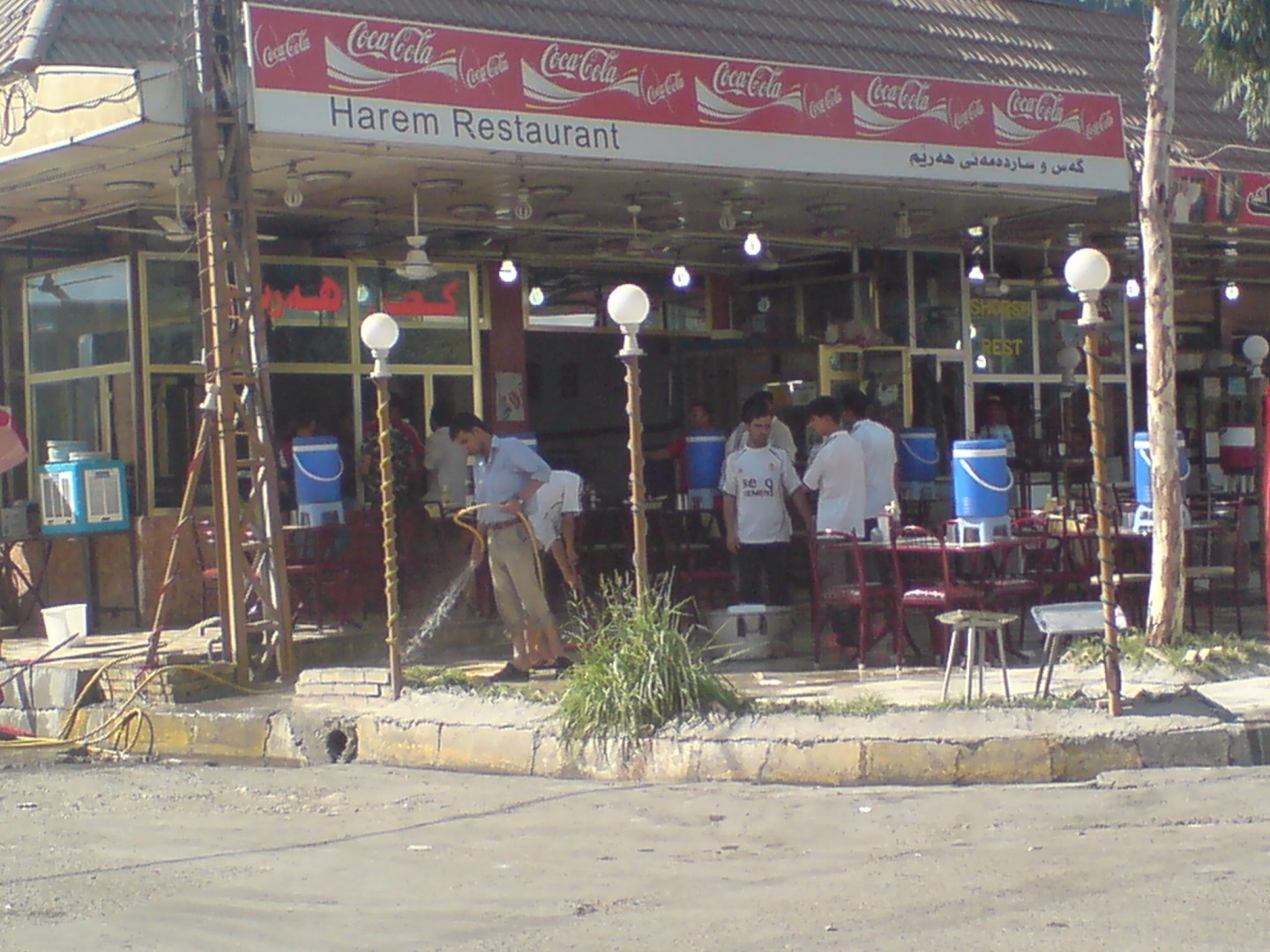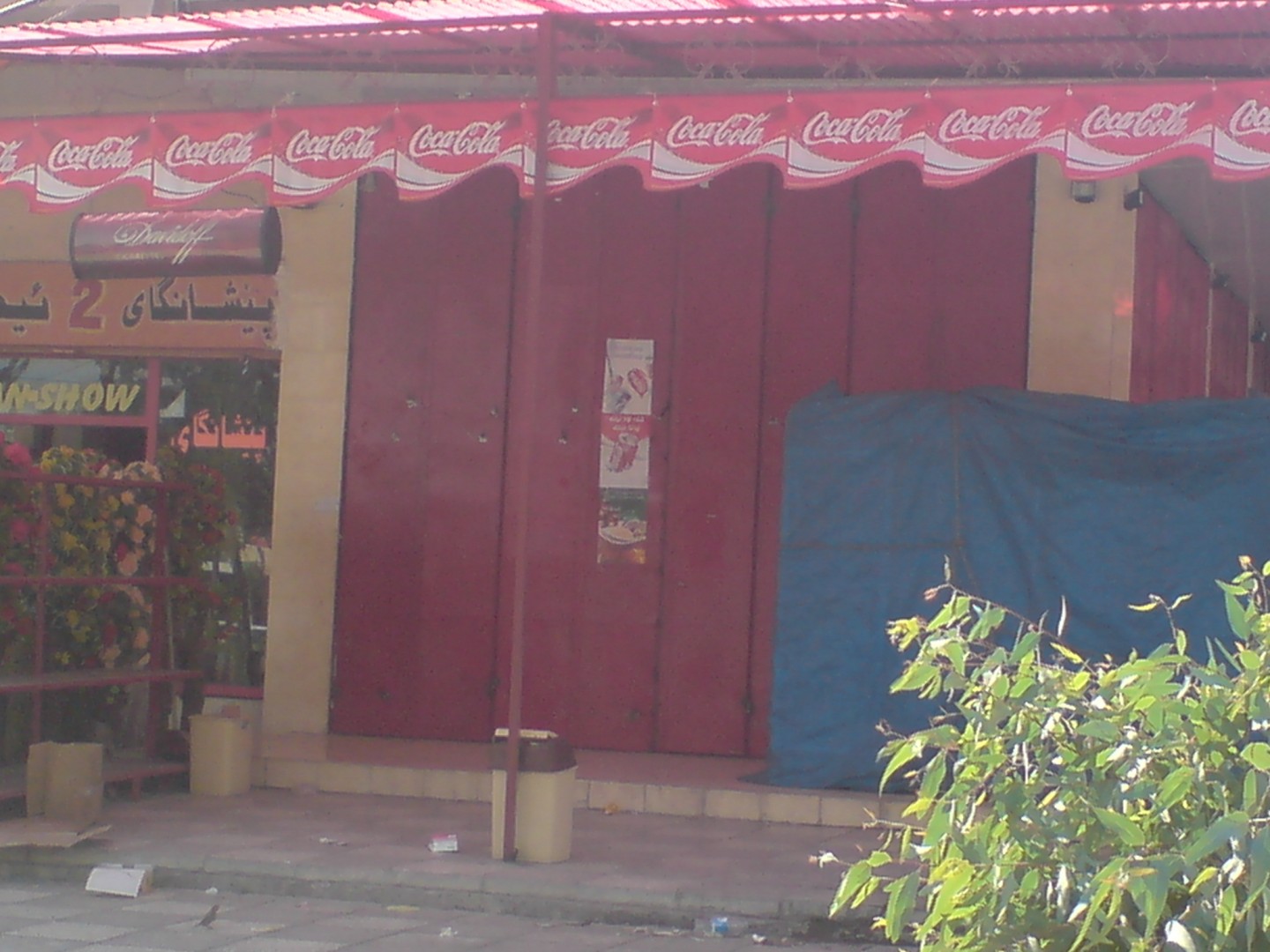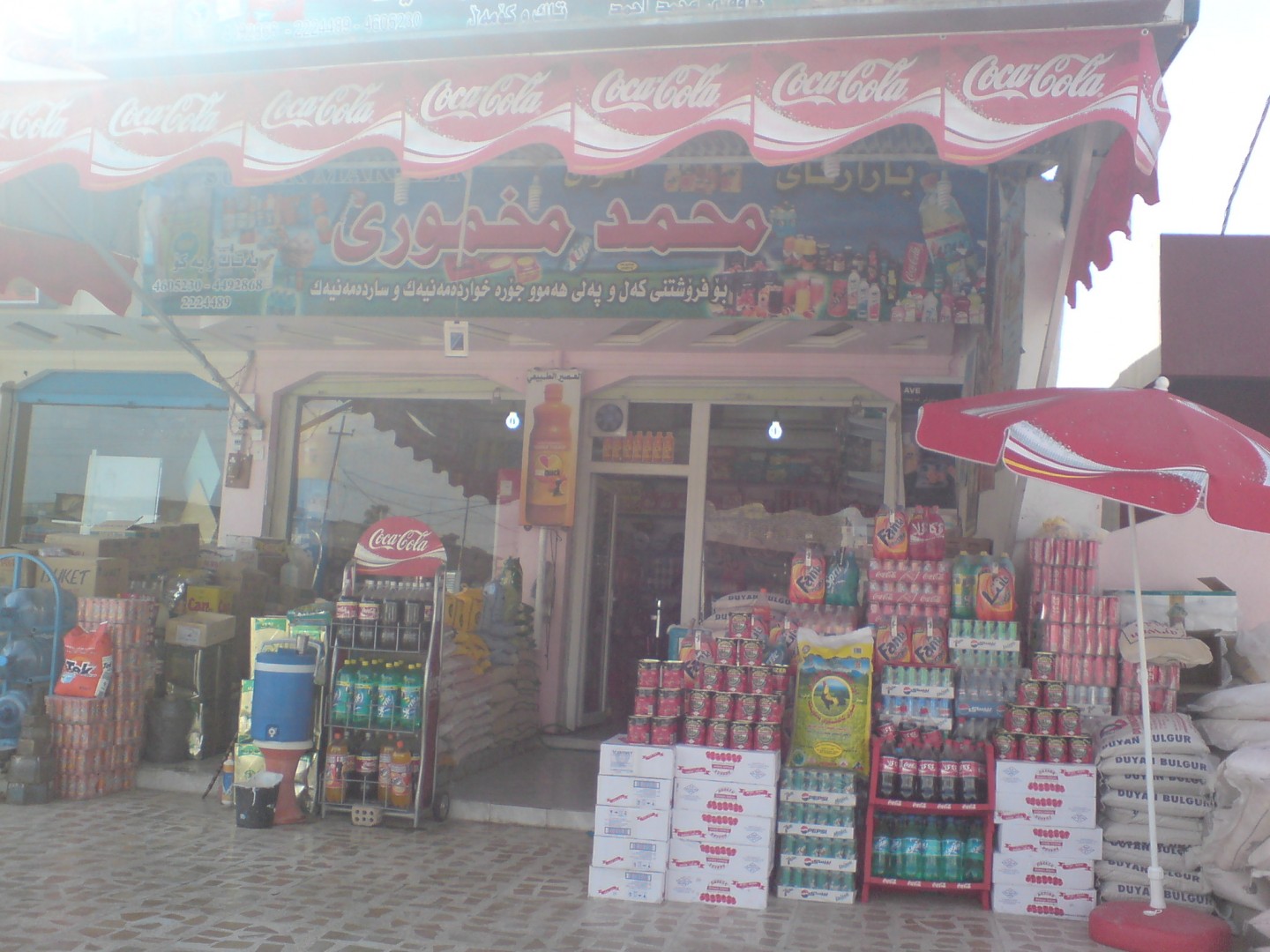 Strategic sales decision and a happy ending
I can say that we ended this good story with a happy ending. At the meeting held within the holding, I was asked what I think about this investment. I also expressed the following views: "I think we did a good job by achieving this project. However, if we look at it strategically, I think we need to sell our shares. Because we are both minority partners there and this is not our main business. It is unclear when we will receive dividends and many other things. So, let's sell while everything is fine right now, focus on our own businesses like KFC and Pizza Hut. "
When other board members supported me, it was decided to sell the shares. This decision was relayed to Coca-Cola Beverages in Turkia and the Coca-Cola Company in the United States. The Coca-Cola Company wanted our shares. The valuation was made and we sold our shares to The Coca-Cola Company with a good profit.

Coca-Cola's exemplary professionalism
Although I didn't drink Cola myself, I always felt sympathy for the company in this investment, in which I had full control over all processes. In general, I have never met any distressed person at Coca-Cola Beverages or The Coca-Cola Company that bothered me. In this sense, I think Coca-Cola follows a very correct policy in terms of human resources. Everyone I know there is both decent people and people who do their job well. The character structure of such an organization stems from the very head. This is the source of pride of Turkish professionals and business people at the head of this job; Muhtar Kent, who served as the CEO of a world giant company like Coca-Cola Company for 11 years and has accomplished very successful things, along with Tuncay Ozilhan, who is the main shareholder of Coca-Cola Beverages Anadolu Group.
I personally care about their efforts in sustainability, such as minimizing water consumption or recycling plastic packaging. They have a long way to go, and they really need to speed it up, but I think they're on the right track.

Support given to TIDER during a critical period
Finally, I am grateful to Coca-Cola, who helped us meet the basic needs of nearly 200,000 families during the pandemic, by sponsoring TIDER (Basic Needs Association), which I founded. In this period, such supports are of great importance.
Because they did all these things right, Fitch Ratings, the international credit rating agency, raised Coca-Cola Beverages (CCI) Long-Term Default Rating in Foreign Currency and the Primary Unsecured Rating by two notches to the investment grade. You can read the details of this news at https://www.hurriyet.com.tr/ekonomi/fitch-coca-cola-icecekin-kredi-notunu-yukseltti-41557651.
In Fitch's statement about Coca-Cola Beverages credit rating upgrade, we assume that the company will partially compensate for the Covid-19 impact with the cost reduction and cash protection measures undertaken in 2020; this will enable the company to maintain its low indebtedness structure in 2020-2023.
Apart from managing their financials well, they are given a good test in a difficult period as a result of their efforts to create value in civil society and sustainability. In my opinion, Coca-Cola is a company that Turkish companies with the vision of being international should take an example for themselves.
Tag: anı