'These are our good days' – the current water problem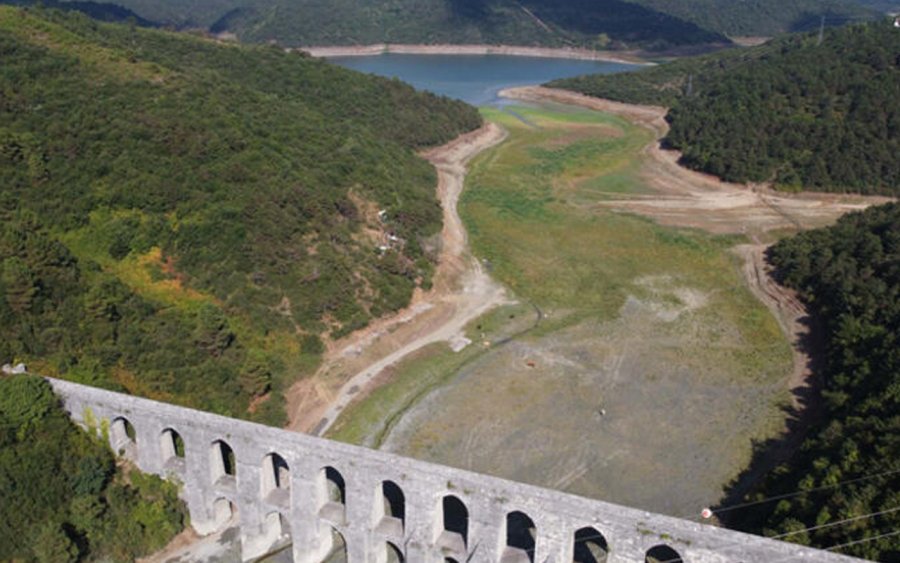 These days, you can read in visual and print media that a water problem has arisen in Istanbul due to the dryness of the month of November and how the authorities have warned us about it. These are the good days, I'm afraid; in the time we're living in when we're starting to experience the effects of climate change.
On the one hand, problems such as drought and water scarcity will increase day by day, on the other hand, disasters such as floods and landslides will continue to increase. The reason is clear: we continue to upset the balance of nature.
Since the occupancy rate of Istanbul's dams dropped from 45.27% from the same period last year to 24.4%, when the Istanbul Metropolitan Municipality called on the people to use water sparingly (For details, https://www.hurriyet.com.tr/gundem/istanbulda-su-alarmi-41679384), the news about the water problem in Istanbul became more prominent in the written and visual media.
In fact, Bogazici University Kandilli Observatory went even further and declared, "We urgently need to make 2-hour water cuts." You can read the related news at https://www.hurriyet.com.tr/ekonomi/son-dakika-haberi-ekonomide-iklim-alarmi-kandilliden-cok-carpici-uyarilar-41691669.
While the human population is increasing on the one hand, the slaughter of nature and increasing carbon emissions on the other show that this drought and water problem will continue to increase. It is possible for nature to rebuild its own balance, but even if we stop the damage we have done to nature, it will take many years to compensate for this and build a new balance.
As I speak, my tongue is depleted, as I write, my pen is worn out. However, I will never give up on this subject. When I started to talk about this subject, I wrote an article 8 years ago titled, "How can mankind restore the balance in nature and secure its future?" and I would like to share that article with you: https://www.serhansuzer.com/en/how-can-mankind-restore-the-balance-in-nature-and-secure-its-future
In all the speeches I have given in the last 10 years, I have repeatedly explained what the problem is and what needs to be done. Now, I would like to deal specifically with one of the natural disasters caused by this natural destruction: the water problem.
The campaign that drew attention to both ALS and the water problem
In the ice bucket campaign organized for ALS 6 years ago, the fact that thousands of people emptied a bucket full of ice over their heads frankly got on my nerves. I did not like the fact that another problem was ignored by people in order to voice a disease for which a cure was sought. This was because they poured water over their heads and caused a waste of water in vain. Emptying these buckets of water and ice on the ground didn't bother me that much because I knew the ground was absorbing water. However, when the action was performed on floors such as concrete, tiles and carpets (which mostly happened on non-soil floors), it was uncomfortable to waste this water for nothing. I shot the following video to draw attention to both ALS and the water problem:
At that time, I wrote a blog post about my campaign, which was selected as the best ALS Ice Bucket video at a medical congress: https://www.serhansuzer.com/en/als-ice-bucket-challenge
What I said in those days, I say the same things today. Water is life. We humans cannot survive if we consume our water. Therefore, I list the things that need to be done in order to cope with the water problem caused by the drought caused by climate change:


1) Water efficiency
Water efficiency that we will achieve by changing our habits: It is necessary to give importance to water efficiency. We need to bring our water consumption to optimum levels while taking a shower, cooking, brushing our teeth, shaving, etc. Whenever we use water, we should not waste it. For example, the shower is not turned on while we are applying shampoo, and we only turn on the tap when we need water while brushing our teeth or shaving. This will make a serious difference in water consumption.
Water efficiency we can provide by renewing our water units: Old water pipes may burst. The important thing is to take proactive measures and renew the pipes before these accidents occur. We can also start by replacing the old faucets that leak water drop by drop even after turning it off. You can waste a lot of water drop by drop without realizing it, therefore you have to prevent unnecessary waste of water for yourself and humanity.
Water efficiency to be achieved with technology: There is nothing you can do about this yet. Technologies are coming that allow the water used in the home (like running water from a toilet flush, shower, or washing your face) to be re-evaluated. You will need to have these technologies installed at your home when the appropriate time comes in the future. Be prepared.
Recycling: A lot of water is consumed, not only from the water we personally use, but also for petrochemicals and productions made in many different fields. So, recycling should be one of the priorities. Manufactured materials such as plastic need to be recycled and used over and over again.
2) Technologies that provide water
These technologies, which are used to produce our own water by using the water or water potential particles that are already in our environment, will be used more in the future. At some point, everyone will have to fend for themselves. I share some of these technologies with you below.
a) Rainwater harvesting technology
b) Filtering technologies
c) Producing water to drink/use from sea water (salt water)
d)Technology that produces water from air
3) Distributed systems
We need to base water use on the logic of "on-site production for on-site consumption". In other words, we need to completely change the model of collecting water from dams and distributing it to a city of 20 million people, as in Istanbul. While this water is being distributed, you may experience water loss in many other places. There are serious inefficiencies here. Instead, every house should have the equipment to produce its own water.
If distributed systems were used and everyone supplied their own water from their home or their immediate surroundings (residency, neighborhood, etc.), we would not see an image like the one in this photo taken in the Şile district of Istanbul this year.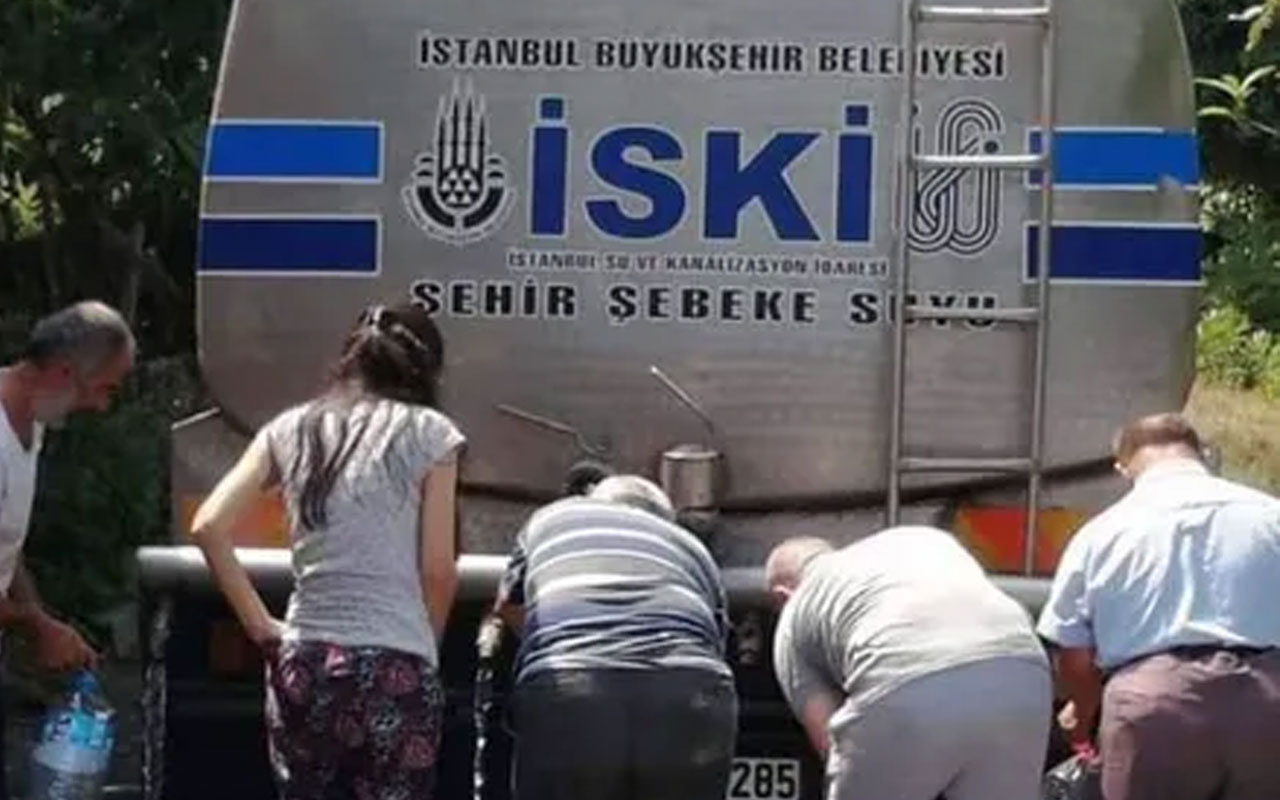 4) Prevention of crooked construction
In big metropolises like Istanbul, unplanned construction is one of the most important factors that cause the problem of thirst. There are two reasons for this. The most important is the construction in the water basins. HEPPs (Hydroelectric Power Plants) and even buildings that are built excessively in water basins cause the water resources to dry up after a while. For more details, you can read the news at the link https://www.dw.com/tr/istanbulda-susuz-tehlikesi-nedeni-havzalarda-yap%C4%B1la%C5%9Fma/a-51475355.
The second problem is the inefficiency due to the continuous problems caused by the water pipeline, which has surrounded the whole city like a net due to unplanned construction and infrastructure. Let me give you specific examples for you to visualize: Damage to the water pipeline while laying a natural gas pipeline, the explosion of the water pipeline due to aging or excessive precipitation, buildings built with a mentality to 'first constructsthe building and then try to create its infrastructure' (water, natural gas, electricity, etc.). and such constant inefficiencies emerge.
Instead of dealing with these problems, it is the right way to ensure that everyone gets their water from their own building or their immediate surroundings. The fundamental solution to these inefficiencies, especially in the distribution of water, is distributed systems.
In summary, all kinds of projects that cause unplanned construction should be shelved and instead of correcting the crooked construction, buildings and structures that are suitable for city planning, which have been thought through in every detail, should start to be implemented.
If necessary, they can declare Istanbul the tourism and financial center, move all the remaining elements to other provinces of Turkia and evacuate the city. In the 21st century we are in, they should plan to have cities that are established in different regions of Turkia in harmony with nature and facilitate human life and whose population will not exceed 1 million. It is necessary to create cities where distributed systems in energy, water and food are implemented, preventing all kinds of inefficiency with the latest technologies and making all living things happy.
5) Doing what is necessary to eliminate climate change
While there are severe droughts in some places, you may also see increased flooding in some periods and regions. In order to stabilize these imbalances caused by climate change, it is necessary to implement everything that needs to be done without compromise. I'm talking about changing our lifestyle. The first thing to do is to accelerate the energy revolution. Because the main reason for carbon emission is the use of fossil fuels as an energy source. According to this:
We have to meet all our energy needs from 100% renewable energy.

Fossil fuels should be used as raw materials. In other words, like the use of petroleum in the petrochemical field.

We need to give importance to energy efficiency and bring our energy consumption to optimum levels.

Like with water, it is necessary to focus on distributed systems in energy. In other words, on-site production, on-site consumption.

We need to start using electric vehicles. Provided that electricity is obtained from renewable energy. Essentially, all vehicles must be solar electric vehicles (solar electric cars, ships, airplanes, etc.) and charge their batteries with electricity from renewable energy.

Forestry should be encouraged. Because wood is the most important natural element that absorbs carbon. Apart from creating empty spaces in big metropolises and building large forests and parks there, I'm talking about the establishment of new forests around the cities and all over Turkia, and the planting of billions of trees. Those who harm trees should be punished severely.
We need to start right away!
If the above suggestions are fulfilled immediately, water shortages in Istanbul and big metropolises can be prevented. Otherwise, we are waiting for a process that starts with water cuts of 1-2 hours and gradually ends up with the entire city being permanently dehydrated.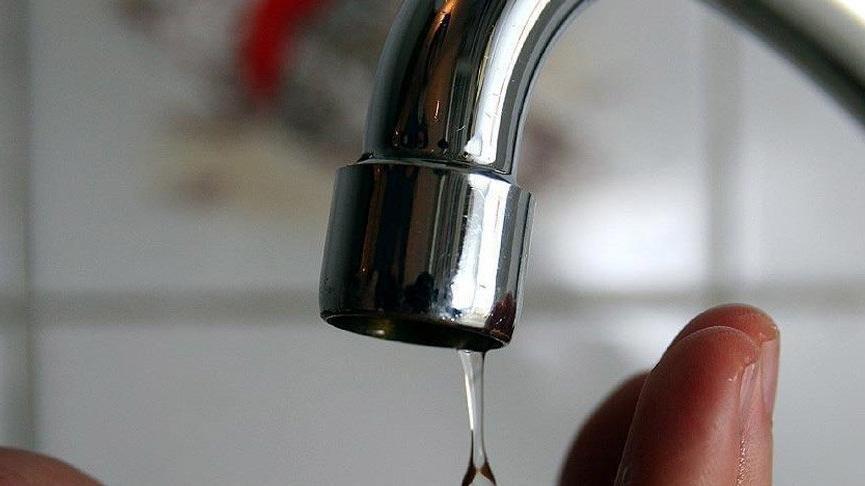 The reason why we have not experienced a serious water shortage in Istanbul until now is that the water resources from Tekirdag to Duzce are somehow directed to Istanbul. You can read detailed information about Istanbul's water resources at https://www.iski.istanbul/web/tr-TR/kurumsal/iski-hakkinda1/su-kaynaklari1. But let's not forget that these water resources also have a capacity. In other words, if it continues like this, we will have consumed all the water resources around Istanbul. After all, we are talking about the water needs of a population of 20 million. Consider that this need has increased per capita due to the pandemic (which has now become a habit for many).
Also, I gave Istanbul as an example because it is the largest city in Turkia. The water problem is at the highest level in all provinces of Turkia, especially in our southern provinces, which feel the drought the most. If Istanbul has a water problem, the water problem is even more critical in metropolitan cities that have become big metropolises in the south.
When water scarcity occurs, people's lives are plunged into disaster and their quality of life drops drastically. All kinds of health problems occur, including epidemics. In fact, it may become so serious that there may even be wars for water resources in the future. I repeat: water is life! We must protect our water!
In order not to experience these disasters, I hope that the governments will take the necessary steps in the future and will prevent the drought disaster in the short, medium and long term.
Again, I am writing this article to make a note to history.
Note: As I mentioned in the article, the water problem is a serious problem in many different parts of the world in different ways. Even Australia, which is covered with ocean all around, is facing another disaster caused by the contamination called sea foam, which we Turks are not accustomed to. Here is the video of the woman looking for her dog in the sea foam: https://www.instagram.com/p/CI3-yqXD9-w/?igshid=1ayibeamnmhb2
I am adding this note because; If we humans have affected even the oceans that contain the most water on earth, think about the rest. We have to put ourselves in order as soon as possible.
Tag: ekoloji