What would've happened if the couple who found the vaccine worked under Turkia's conditions?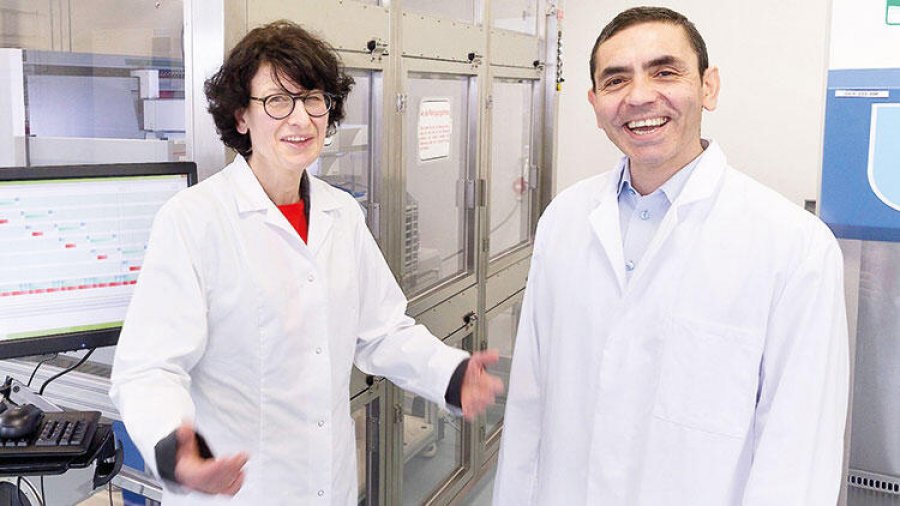 We got great news last week. There was news in the media of a vaccine found to bring an end to the Covid-19 pandemic, which was everyone's nightmare in 2020. The interesting thing is that BioNTech company, which originated from Germany, that everyone trusts with its engineering and technologies, was founded by Ozlem Tureci and Ugur Sahin, whose families immigrated from Turkey to Germany. In this article, I will talk about this couple, who have achieved incredible success but have faced the possible scenario of "What would've happened if the couple who found the vaccine worked under Turkia's conditions?"
This wonderful news delighted me last week. Let's get to know Ozlem Tureci and Ugur Sahin, who are the couple who found the vaccine to end the Covid-19 epidemic that has become a global epidemic and has taken millions of lives (Source: https://www.milliyet.com.tr/gundem/ugur- sahin-ozlem-tureci-who-where-from-corona-rebel-founder-ugur-sahin-ve-ozlem-turecinin-hayati-6351300)
Who is Ugur Sahin?
Prof. Dr. Ugur Sahin was born on September 19, 1965 in İskenderun. At the age of 4, he went to Germany with his family. His family worked at the Ford factory in Cologne. I would like to share with you a picture of Ugur Sahin taken with his family in his childhood: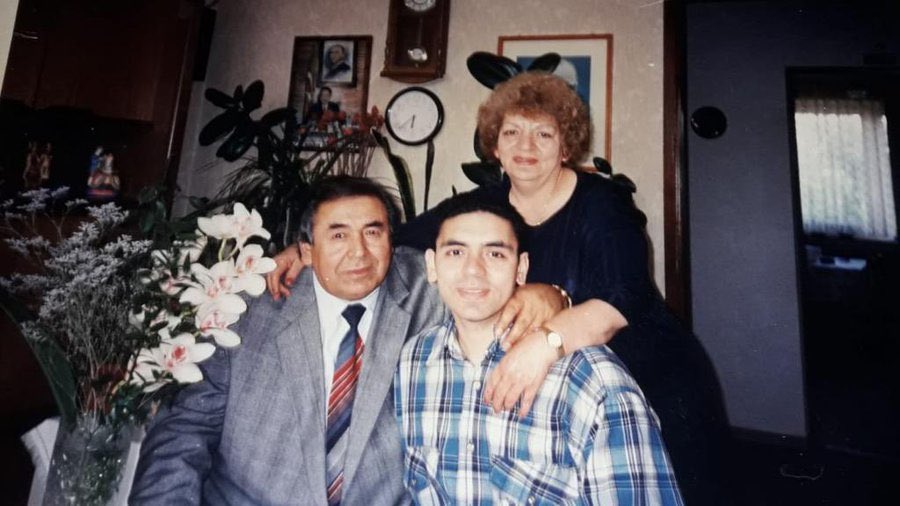 Prof. Sahin attracted attention with his interest in scientific research and experiments at a younger age. Watching the program "Immortality is Deadly" on German television on cancer, Ugur Sahin studied medicine at the University of Cologne, taking Paul Ehrlich as an example, who discovered the modern immune system in the 19th century and developed chemotherapy for cancer for the first time. At the suggestion of his professor, he started working at the University in Hamburg Saar. Making a name for himself with researches against cancer, Prof. Ugur Sahin developed a vaccine that separates the cancerous cell from the healthy cell and destroys the cancerous cell. Working on antibodies against diseased cells in the breast, colon, lung, pancreas and prostate cancer, Prof. Sahin, and his wife, Dr. Ozlem Tureci were working on a vaccine against skin cancer called melanoma. After the spread of Covid-19, Prof. Sahin turned his interest to this area. Prof. Sahin worked with the Swiss scientist Rolf Zinkernagel, who received the Nobel Prize in Medicine in 1996. He then founded the BioNTech company in 2008. At BioNTech, around 80 scientists conduct research on cancer today.

Who is Ozlem Tureci?
Born in Lastrup, Germany in 1967, Dr. Ozlem Tureci became the BioNTech Medical Chief in 2018 after serving on the Clinical and Scientific Advisory Board for ten years. Tureci, 53, is also the President of the Cancer Immunotherapy Association.
Tureci's family, whose father is a doctor in Istanbul, immigrated to Germany before she was born. Tureci met her husband while working in Hamburg. "Even on our wedding day, we worked in the lab," says Tureci. The couple were working at the Ganymed company that teaches the immune system to fight cancer with modified genetic codes. In this application, the immune system perceives cancerous cells as a virus entering the body and tries to eliminate them. Ganymed's sales were the largest medical company sales to date in Germany.
Aiming to revolutionize the field of vaccines by using mRNA technology at BioNTech, the couple is now using this method for the Coronavirus vaccine. According to Euronews, the couple predicted that this would happen before the coronavirus epidemic turned into a global pandemic, and decided that they should immediately start vaccine studies with this method they have developed for 25 years. The duo, who called the board of directors for an emergency meeting, made an effort to convince the managers who had thought that what was happening in China would not affect the whole world.
I would like to share with you what immediately crossed my mind after reading this news and the biography of this wonderful couple:

Solutions based on an elimination of viruses
The first thing that came to my mind was that for more than 10 years, I had been saying that viruses can be suppressed but not eliminated, and that profit-oriented pharmaceutical companies are the major sinners. I was also emphasizing that we need to regulate our immune system because viruses cannot be destroyed. When I read that the technique BioNTech uses is based on exactly this, I said with a smile on my face, "This is it!". Dr. Ozlem Tureci and Prof. Dr. Sahin, you both are amazing!
Also, last year, I went to Germany as a guest of a conference and made a presentation. I wrote an article praising the well-educated Turks in Germany which I met before and after my speech in Frankfurt on 9 November 2019 at the "Renewable Energy and Environment" workshops of the Turkish Engineers and Architects Union (TMMB) Higher Education Turkish Immigrants (YÖTG): https://www.serhansuzer.com/en/almanyanin-parlayan-turkleri
About a year after this event, I was really happy to read about the worldwide achievements of Turks in Germany. Afterwards, I started to think about what the people living in our geography could do if given the opportunity.


Problems that the same couple may have encountered in our country
I tried to visualize the scenario in my mind about what would've happened to this couple, Ozlem Tureci and Ugur Sahin, who have given their years to achieve this incredible success, if they rolled up their sleeves to do the same work in their homeland, Turkia, instead of Germany. I didn't like the result. Although not limited to what I write below, I think more or less the following would have happened:
If they had started these studies at the university, forget being appreciated by their supervising professors or the Dean of the department or even by the Rector, but they would've been overthrown so that they would not stand out. They would've been constantly criticized by other jealous professors who wouldn't had followed the developments properly and lived in a lantern of knowledge from 20 years ago. The higher authorities at the university would've also cut their allowances, restricted their studies and would have even done their best to terminate them.

If they were in Turkia, they could not benefit from the European Union grants as they do in Germany.

They would not have the opportunity to work with experts around the world. After all, unfortunately, Turkia still has the image of a backward country and it is more difficult to bring international experts to Turkia and employ them than it is to get a camel through a ditch.

If they tried to cooperate with a country with an important R&D culture like Germany, they would be ostracized by the Germans. The biggest reason for this is that the Germans continue their stance against the Turkish Government, which has almost become a country policy. In other words, unfortunately, even science that will save humanity is mixed with politics and the possibility of creating synergies between countries is eliminated, and people who can make valuable contributions are blocked.

They would've had difficulties in purchasing materials. I am not even going into the difficulties they would experience at customs. While bringing the materials that are of great importance to them from Europe or anywhere in the world with great difficulty, the company carrying out the transport business wouldn't have complied with the protocols and cause an accident and damage these materials. In this way, the Tureci-Sahin couple could have faced the difficulty of additional costs for the supply or repair of the materials. The company that caused the accident could have also raided its laboratories, both being guilty but acting all powerful by demanding their money and even filing a lawsuit for enforcement.

If they were unfortunately entitled to a state incentive, they would become the target of their rivals and some interest groups for the cancellation of that incentive, and they would make serious efforts to ensure that the incentive, which had vested rights, would not be granted.

If they wanted to start their own company, the financial problems would have started. They would have had difficulty finding capital. Unfortunately, there are Turkish business people, who have some capital and act like a hot shot, and whose ambitions are higher than their capacity, and commonly say things like, "Forget about these studies, you're not going to save the world?". Forget providing financing, they would have demoralised them.

Visionless Turkish banks (not all, but most of them are) used to say, "Stop doing R&D, tell us about the cash flow, tell us when you will pay back our money". Assuming that the Ozlem Tureci and Ugur Sahin couple made the vaccine with a technique they developed in 25 years, they would not have waited 6 months, let alone 25 years. They would immediately pull the carpet from under them and start the process.

The couple, overwhelmed by the attacks of the Turkish banks, would find the solution by borrowing money from people, even unknowingly they could get involved with loan sharks and try every way to solve their short-term financing. I don't even want to talk about what would happen next.
As a result, the Covid-19 vaccine, which will save the world from the epidemic, would be left for another season, and we would be left in the hands of countries that make inconsistent statements on this issue. They would then be drinking their Turkish tea (they celebrated the good news when the vaccine was approved by drinking Turkish tea) in the garden of the hospital while waiting for their relatives who had been hospitalized with Covid-19 in a state hospital.
To be the cradle of civilization again
Now I ask you. Will technologies such as sustainability, biotechnology and artificial intelligence, which can be a solution to the problems of humanity, come out of Turkia in the current business cycle and with this mindset?
Yes, it will.
As long as people like me who give their best to this country, fight all the bad intentions around them and strive to continue on their own path, are supported. If we win the war and rise, it will pave the way for those who come after us. If we are successful, this geography will become the cradle of civilization again as it was in the past.
Despite all the difficulties I have experienced, I will continue to do my best. Because I want to see Turkia become the cradle of civilization again in my lifetime.
Tag: sağlık