Ashoka And a Group OF Good-Hearted People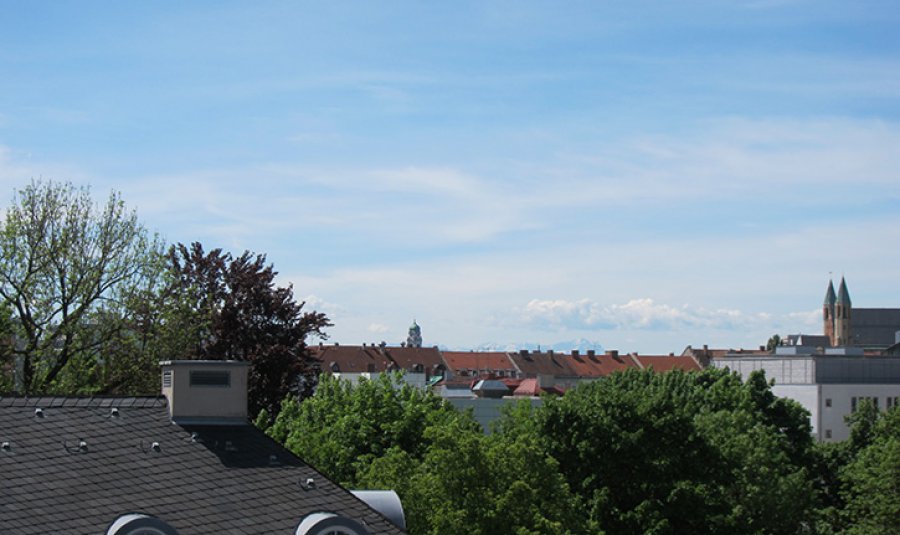 I would like to start this article by explaining what social entrepreneurship is, because this concept may be new to many people. Entrepreneurship is not confined only to the business world.​
However, we can read about successful start-up stories from the business world: Ordinary stories like "He started up a job with little or no capital, expanded the company this much in that many years and sold it for a good price" can fill the economy pages of newspapers. On the other hand, you can find extraordinary stories on the social entrepreneurship side.
The founders and directors of non-governmental organizations that will create a difference and that offer a solution to an important problem are called social entrepreneurs. Like all other NGOs, the aim is not to make profit, but to make a contribution to the community we live in. To me, the number of social entrepreneurs in our country is way below what it's supposed to be. The reason is not intellectual poverty. Millions of people around the world have great ideas which point at social issues and present solutions for them. However, most of the time there's a problem applying these ideas and therefore they fail to become a reality.
The organization that comes up with such great ideas and that gives financial and know-how support to them is called Ashoka. Interestingly, when I saw the name Ashoka on a signboard in Bangalore during my visit to India last week, a seIective perception stepped in and I asked the Indian friends with me what Ashoka is. They told me that Ashoka was the name given to a region in India and at the same it was the name of a community. The reputation of this spiritually powerful community has gone beyond India and inspired many other places. For example, the name of the Ashoka Institution whose activities I attend comes from this community.
Last week, I went to Germany as one of the three seIective committee members invited to Munich in the 2012 Social Entrepreneur election of the Ashoka Institution which stands as the most important supporter of social entrepreneurship all around the world. The first night, while eating at a restaurant called Park Café which had a very pleasing garden in a park in Munich, I confirmed where the name Ashoka came from. Our table was full of people who had experiences with many different NGOs. There was a cheerful conversation on the dinner table in which Ashoka's Headquarters members, German Ashoka members, the seIective committee and the candidates were present. This positive energy showed itself the next day as well.
The gathering of people who try to do something for the society they live in can only be explained this way. I want to show one of the many valuable people there as an example, so that you can better understand what I mean. One of the seIective committee members is Ercan Tutal. He is the Founding Chairman of Dreams Academy (www.duslerakademisi.org); a person who devoted his life to reintegrate disabled people to the society. He started these charity works by giving diving courses to the disabled in Fethiye. Later on, he was chosen by Ashoka and supported by them.
Through the NGOs of which he was the chairman and the leader, he has contributed so much to the reintegration of the disabled to the society. That night, we talked about a lot of things and I, as a curious man, asked him lots of questions. One of the things I asked was how many disabled people there were in Turkey and he told me there were about nine million. If you bring the families into the picture by multiplying this number by four, you can understand how big the scope of this issue is. At one point, we started talking about the success of our disabled citizens in sports. I shared an interesting statistic with him: As far as I have read in the newspapers, the majority of our athletes joining the Olympics in London are the disabled athletes (Paralympics). This shows how hard they hold on to life. When I told this to him, he told me he wasn't surprised at all and told me an interesting memory. As you know, there was a tournament in our country called "Corporate Games" in which all companies could compete. Along with big companies, the SMEs also joined this tournament which took a lot of attention. He told me that as Dreams Academy, they joined in four branches and won medals in two of them. While I was listening to him with astonishment, he gave an example from a swimming race: Some companies let professional swimmers attend the race claiming these swimmers were working for them. (Unfortunately, we frequently come across such unnecessary ambitions). As Dreams Academy, they joined that race with a mentally disable contestant. When he fell behind all other contestants, the audience quickly understood what was going on and applauded until he finished the race. Now tell me which one will stay in your mind from that race: The swimmer who became first or the mentally disable athlete who showed an extraordinary effort to finish the race?
While talking about all these, I gave him an example as well: Recently, I happened to watch the final match of our wheelchair basketball team in the European Championship on GSTV. They had already won the tournament three times before, but they were defeated by their German opponents who had won the tournament four times. It is not important that they were defeated.
What affected me the most was their struggle. They were trying so hard, they made such a struggle that their wheelchairs turned over many times. They picked up their wheelchairs and continued to do their best each and every time. During the interviews after the match, they told they were very sad; they apologized from the fans and from the Galatasaray community and said that they did not perform well. The important thing for me was that they showed this struggle, determination and ambition. I remember thinking to myself after the game: "Well done to our team! I wish athletes in other branches had the same characteristic."
The next day, we gathered with lots of good-hearted people to have an official meeting about being helpful to the society. When we had a break and went out to the terrace, the Co-Chair of Ashoka Turkey, Matthias, showed me the Alps and said: "Look Serhan, these mountains are about 200 km away. To be able to see them from such a long distance rarely happens." I answered: "Today is a special day. Hopefully we will touch many lives. This view fits for such a day." Then, we went down to the meeting room and continued the seIective committee meeting with Deniz Kuloğlu, Ercan Tutal, Lucy Perkins and the other Co-Chair of Ashoka Turkey, Zeynep Meydanoğlu.
Tag: gezi