A Weekend of Going Back to My University Days and My Tennis Carrier that Ended Before it Started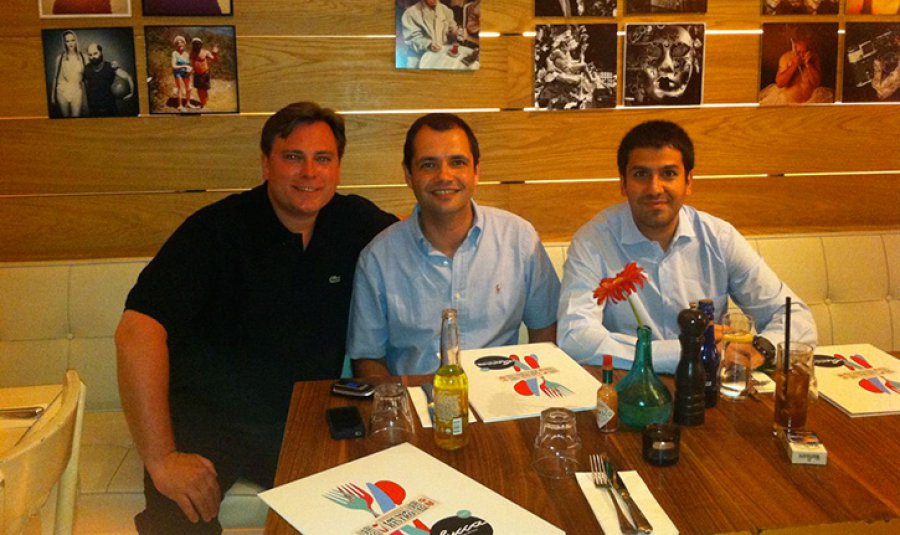 Last weekend, two of my university friends came to Istanbul and we had a pleasant time together. As of this month, it's been 13 years (yes, time flies) since I graduated from McGill University.​
However, I can frankly say that when I get together with my high school and university friends, I can naturally go back to those years. Sometimes we talk about things we experienced, sometimes we continue the jokes we made during those days.
My friend Thomas, whose father is German, whose mother is French and who acts like a typical Mediterranean, came to visit me after 9 years. We engaged in many activities that we used to do in our university days. For instance, back in university, we used to play tennis together when we had time. Thomas had played in Germany's important tennis academies and he had a good technique.
Before he came here, he was talking about how he was going to beat me when he came to Istanbul. After his arrival, we finished our preparations on Saturday and went to play tennis in the afternoon. I called coach Bülent to play tennis in one of Istanbul's important hotels, which is close to Nişantaşı where I live. Coach Bülent was my PE teacher in high school and he's now the head of spa and fitness center of this hotel. Frankly speaking, I was very happy when we saw each other in this hotel's lobby. In high school, he was a rigid, authoritative teacher who never made any compromises. Along with being a PE teacher, he was also a tennis coach in one of Turkey's best clubs. When I think about those days, I realize that there was always something "cool" about him.
Now, he stands as a cheerful person who does his job very well. Before playing tennis, we had a little chat with him. When he jokingly said "Our Serhan worked with Turkey's most brilliant tennis coaches, right Serhan?" he reminded me of a memory from my 11th age. I had told him about this memory before and he was making a joke referring to it. In those days, I was going to a tennis school in the same club with him (somehow, our paths didn't cross). I was working with a young teacher of those days who's now a veteran (I'm not giving names, because I want to tell the story and I don't mean to speak badly of anyone). There were three different groups in the tennis school: A, B and C. The advanced players were in group A. We were about five people in this group and that year, two people were going to be chosen for the team and they would be getting a license.
That was what we were told. I had a good technique back then and was one of the fastest players of the group with my sprints. That Saturday was one of the calm training days and we were practicing one of the classic sets. We were exercising forehand first, backhand next and then we were striking a volley by coming near the net. When my turn came, I hit a strong forehand. The ball I hit went directly between the legs of our coach. Then, something happened for the very first time.
Our coach was on the ground and seemed to be in severe pain. We all went near him. The dialogue was exactly as follows: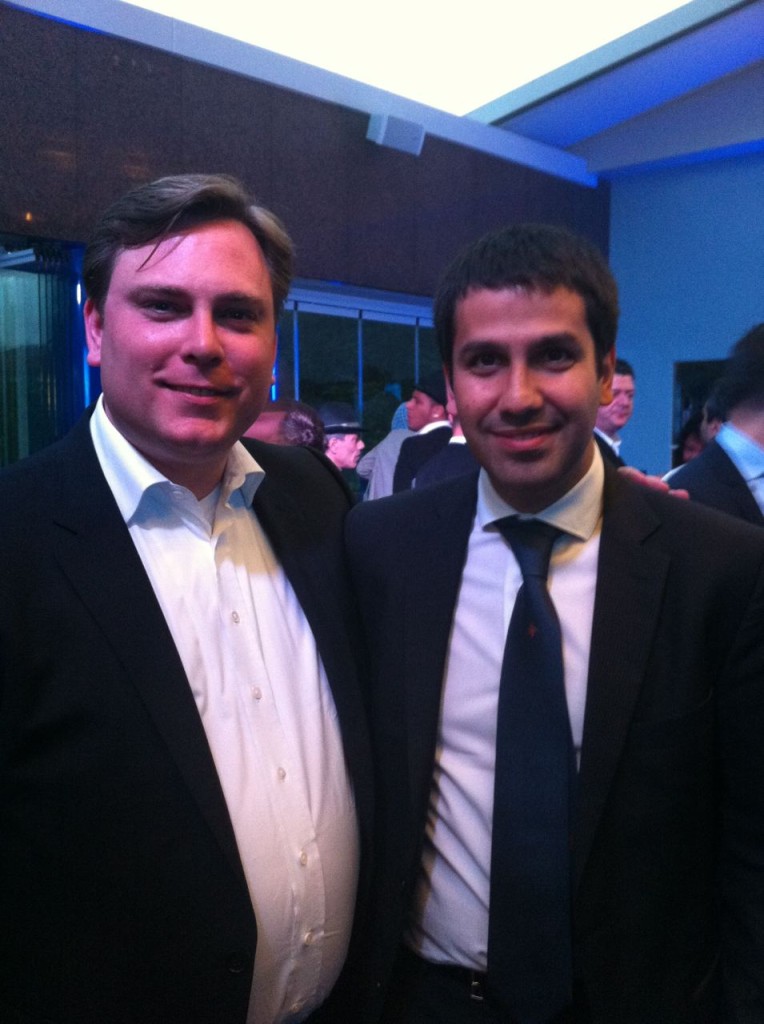 The whole group (to the coach lying on the ground): Are you OK?
The coach who quickly stood up: Where the hell is he?
Serhan: Coach, I'm sorry…
Coach: Let me show you how you kick a ball!
What happened next? It was a tragicomic scene: With a racket in his hand, the coach started chasing me around the court, hitting me with every ball he could find on the floor. It was literally eye for an eye. This was the 11 years old Serhan trying to run away from the balls. I can say that I owe my agility in Latin dances to this basic exercise.
After a 10 minute chase, this nonsense came to an end when others intervened. I'm calling it nonsense, because, people playing tennis will know, there's a rule accepted by everyone: If you have a racket in your hand, as long as the ball's not hit from nearby, it's your fault that the ball hits your body. I mean, our dear coach should have protected himself in this situation. It was a shot from a long distance and he had a racket in his hand. Also, the fact that the ball hit the coach meant that the ball was in. It was, in fact, a very good shot. Who knows why, he caused me to go through this trauma at that age. I remember my feelings when I first went into that tennis court. The sound of hitting a ball, the style of the tennis players and that atmosphere were all fascinating. I had some important advantages, since I was able to use both hands. I was athletic for that age and most importantly, I had the potential to improve myself. After that event, I decided to quit playing tennis.
I didn't play for five years. Then, I noticed that people played tennis in one of the swimming clubs, and because it had a calm and good atmosphere, I started to play again. The coach at this club offered me to get a license despite my technique from when I was 11. Because of my classes at school and because it had been too long since I last played, I couldn't manage going for extra trainings and gave up on my dream once again.
I wanted to tell this story to show the following: In this country, many athletes drift away from being a professional for many different reasons. Instead of saying "What a pity! Where is the sports in Turkey going?" (Of course there are some exceptions; I'm keeping the girls of our volleyball team out of this. Our girls are more successful in sports than boys anyways) we should say "education first" and we should enable the athletes to work with well-trained coaches. In the end, it is the coach who discovers the talent, improves the athlete and constantly motivates him/her in the right way. I mean, education should start from the coaches first, so that they can raise our athletes in the right manner.
What happened to our game with Thomas? To be honest, he usually beat me in university.
However, this time we had a match with 15 games because we didn't have much time. I won the first set 6 to 3. During the second set, when the score was 3 to 3, we ended the match because we were going to be late for dinner otherwise. Counting the total score, I can say that I won. In the evening, we went to Bebek, where I grew up (Bebek changed a lot since then), for dinner. Another university friend who now lives in London, Cenk, joined us as well. We really had a great time!
The day after, something even worse happened. Although I wasn't assertive at all, I beat Thomas in backgammon 5-0 (Don't ask me what a German/French knows of backgammon, he has beaten all the Turks he had played with up to now). Saying that he wasn't defeated like this in his whole life, Thomas intends to come to Munich, where I'll be going this week for the Solar Energy Fair, from Dusseldorf for a day to play the return match.
Tag: anı