A festive run: Runatolia 2017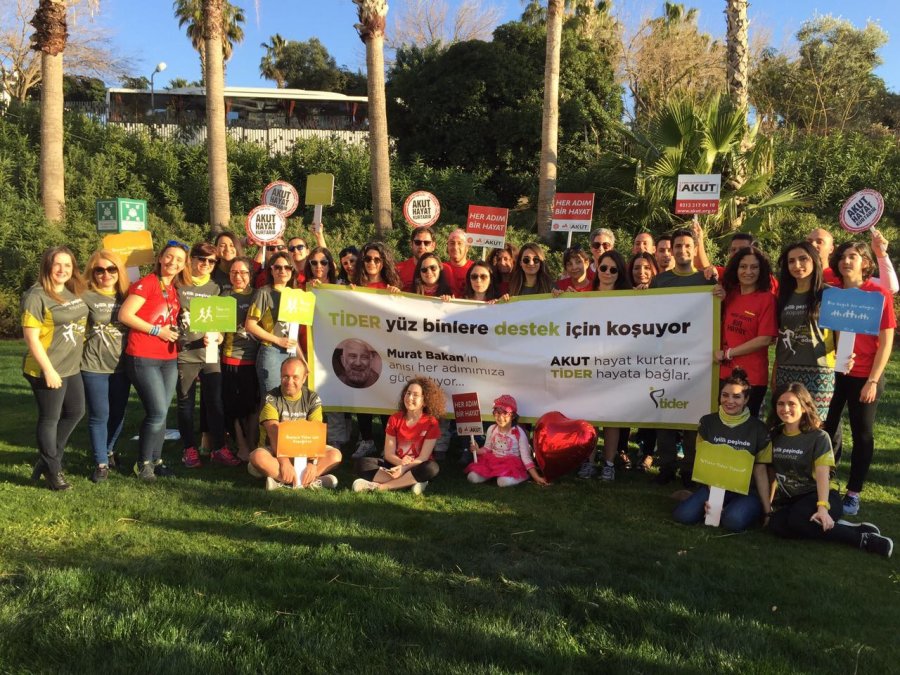 This has been a busy time, so hectic I didn't have a chance to sit down and write until Sunday, and that was while jet-lagged. I'd like to share my memories of the Runatolia run held in Antalya two weeks ago. We, the Tider team, joined the colorful event this year to help fund the new Support Market being opened in Bağcılar and in memory of our good friend, Murat Bakan.
On the evening of Friday, March 3rd, after a busy day, I flew from Sabiha Gökçen Airport to Antalya. We were met at the airport by Step by Step volunteer and organizer Ali Gültekin. He had organized a vehicle to take us to Akra Barut Hotel.
Step by Step is like that. Although I didn't know a single person in our group, we treated each other like family. The ease and positivity gets everyone in a good mood, no matter what.
After arriving at the hotel late at night and sorting out a few things, it was time for bed.
The Step by Step group started that Saturday with a morning training run. A series of activities were scheduled for that day, but it was not really possible for me to participate in them on my own.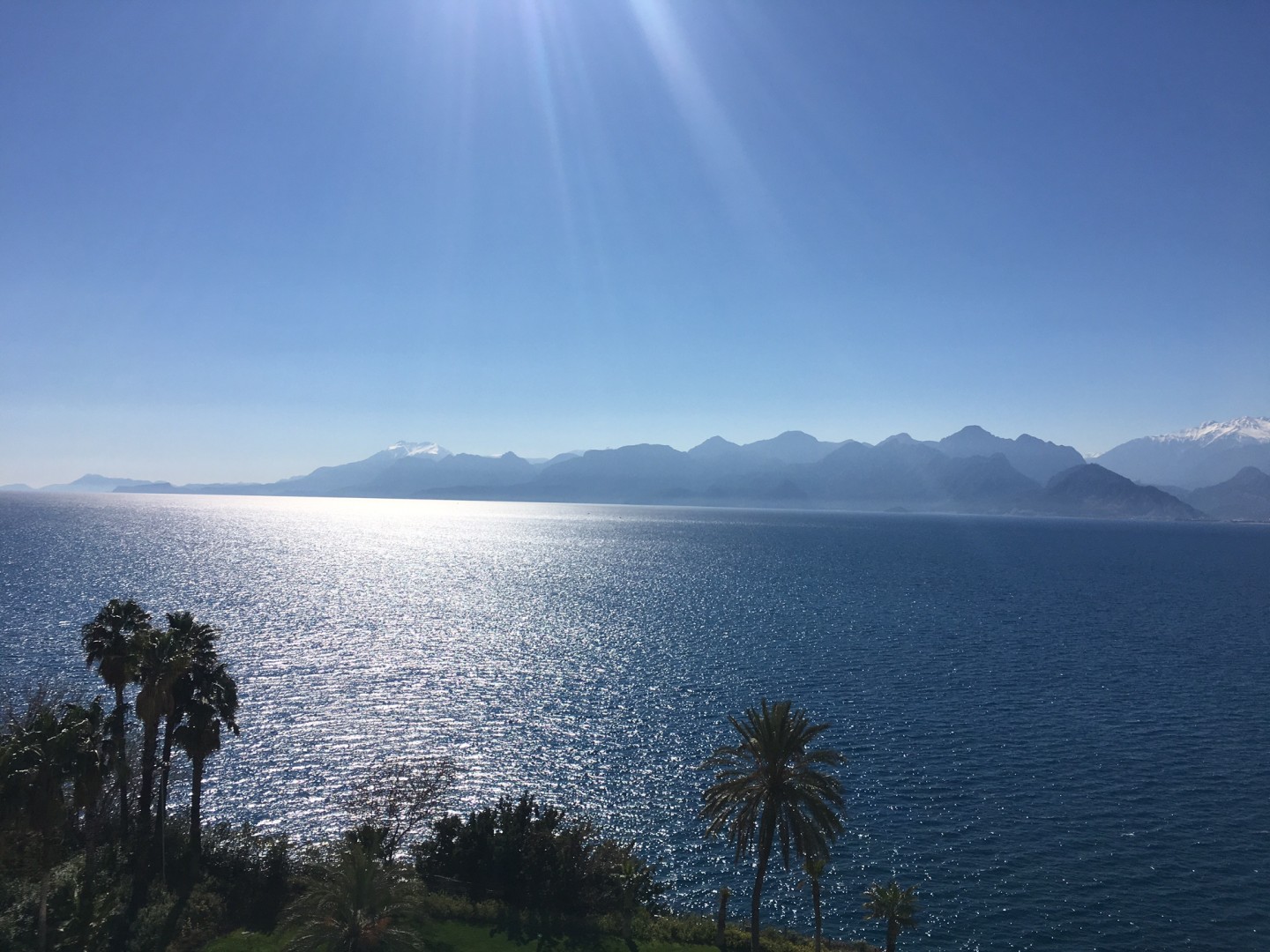 Snow-capped mountains and the sea: the morning view from my hotel room in Antalya.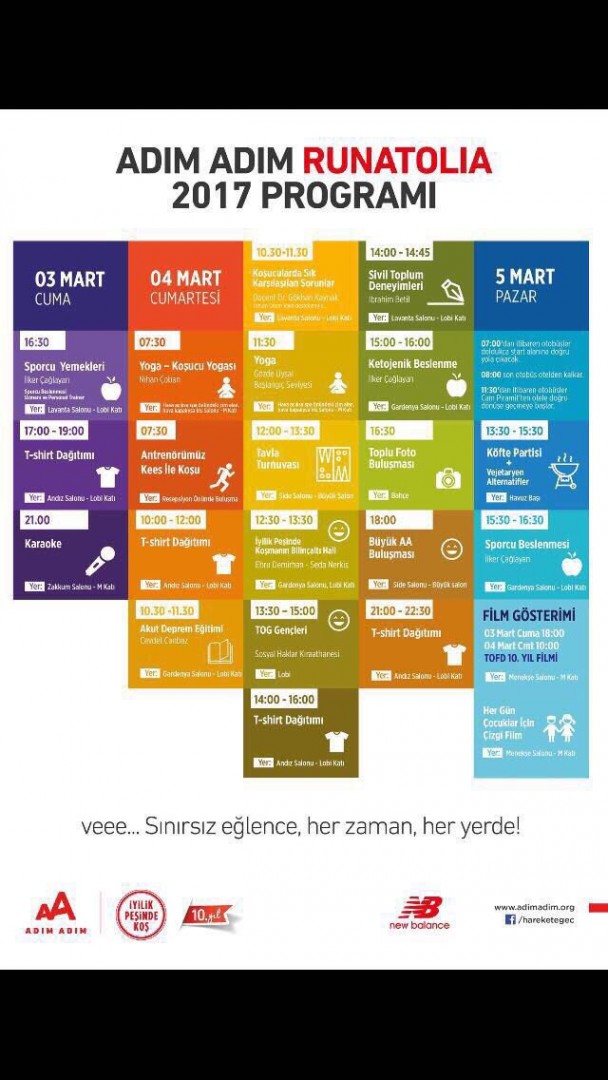 The Runatolia 2017 Program that Step by Step prepared for us began on Saturday.
I didn't want to miss that Saturday training run and was joined by volunteers Işıl, Hande and Nurten, who, along with the other Step by Step participants in the fun session, brought our numbers to 25-30 people.
As this training run took place just one day before the Antalya race, we took it easy. Step by Step's volunteer coach ensured we warmed up our muscles and worked up a sweat, nothing more strenuous than that. We did different drills and played some games. After about 1.5 hours of this, it was time to return to the hotel. We showered and went downstairs for breakfast. Then we congregated in the lobby much of the time, where we hung up our T-shirts, left a stack of brochures on the middle table and sat with our bags and pennants. It really lifts one's spirits to be in such a cheerful and positive environment.

The AKUT poster in memory of Murat Bakan

The curious came up to us to learn more about Tider. At one point, I noticed the general manager of AKUT, Jülide Ergin, at reception. I told we were going to run for Murat Bakan and that we planned to support AKUT by unfurling a banner. I showed her the banner we'd prepared. She was clearly moved and expressed her thanks. We agreed to meet after Step by Step's photos were taken. There was also Step by Step stand near the reception where we were photographed and interviewed. Before I knew it, noon had come and the other members of the group were straggling in.
We had arranged with the newcomers to have a Step by Step group photo taken at 16:30. We gathered in the lobby at the appointed time and went to the photo shoot site together, where so many people crammed together to form the Step by Step logo (a pair of capital "A"s) ahead of the aerial shot taken by drone that I was among the 7-8 Tider people who simply couldn't find room to pose for the shot. Still, I watched from the sidelines. Below, you can see how that shot turned out.
After photo shoot above, we met with the group from AKUT. As agreed, we joined with them to unfurl a banner in memory of Murat Bakan, capturing that moment for eternity.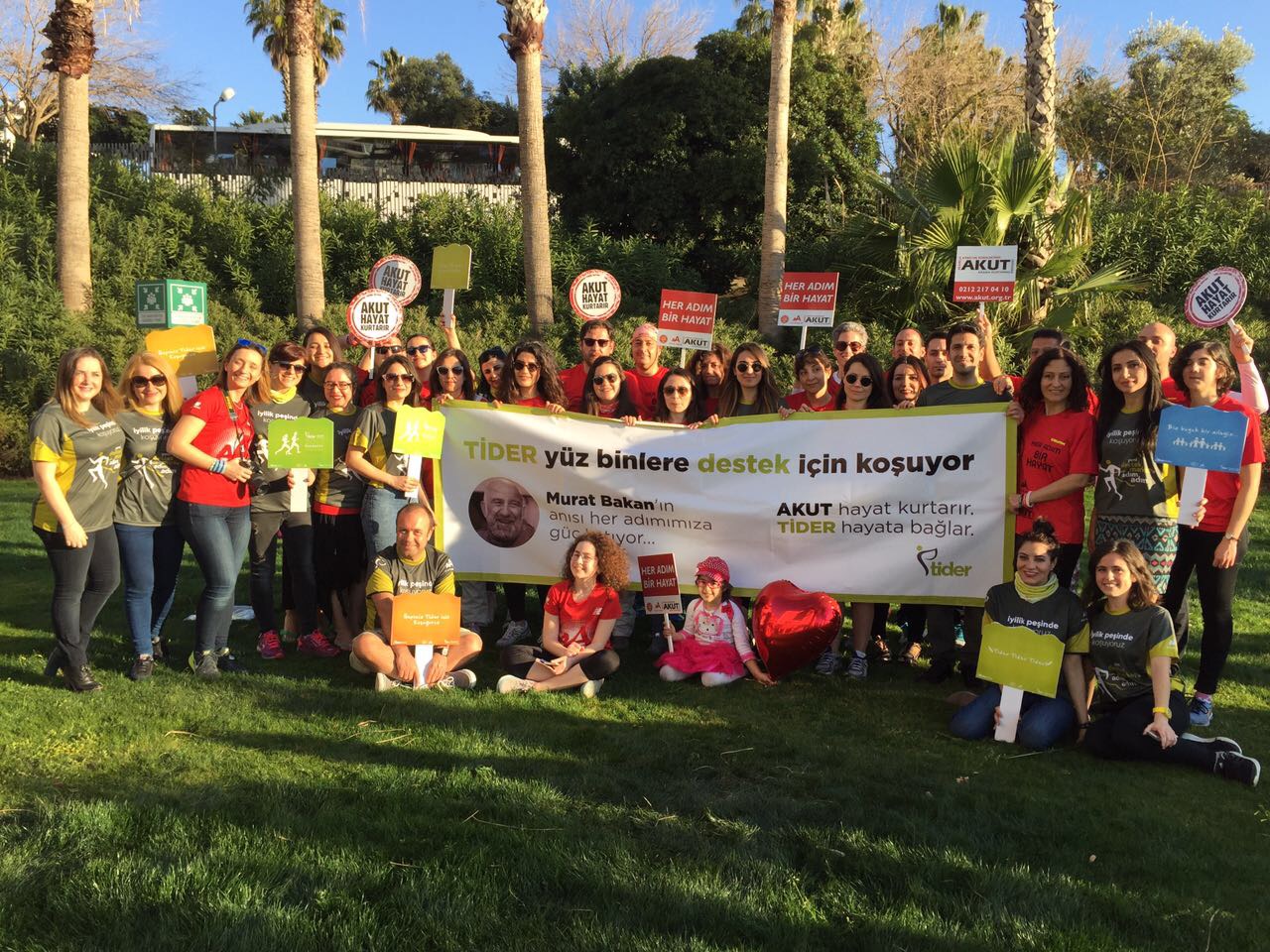 We were all deeply affected the loss of our friend, Murat Bakan. I wrote of his death here:
http://serhansuzer.com/en/were-running-in-the-thousands-to-lead-by-example
In memory of Murat, I shared the joking comments we made that resulted in a slogan: AKUT saves lives; TİDER sustains lives."
The next day, we all ran with photos of Murat Bakan on our chests. May he live out his days in heaven!

Our volunteers shine in fasıl...

It was arranged that 15 of our 22 volunteers would meet in the hotel at 3 and walk together to Nejat Balık for seafood and fasıl music. Some of our enthusiastic volunteers put on quite the belly dancing show at the restaurant. Another one, Oğuzhan Bey (who is a talented musician) heeded our request by singing a song accompanied by the fasıl musicians. It was a wonderful night out, as you can see in the photo below.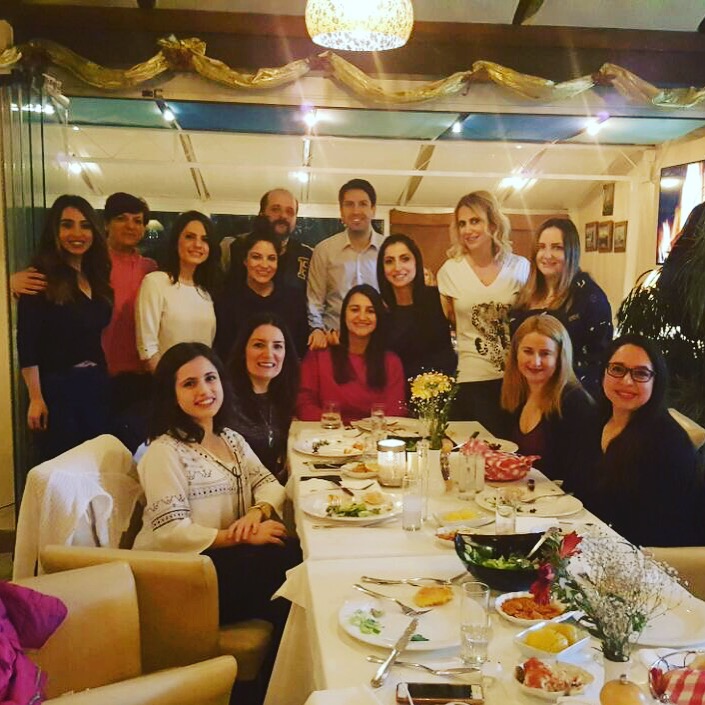 We met bright and early Sunday morning, at 7. Nearly all the volunteers breakfasted together, as depicted below.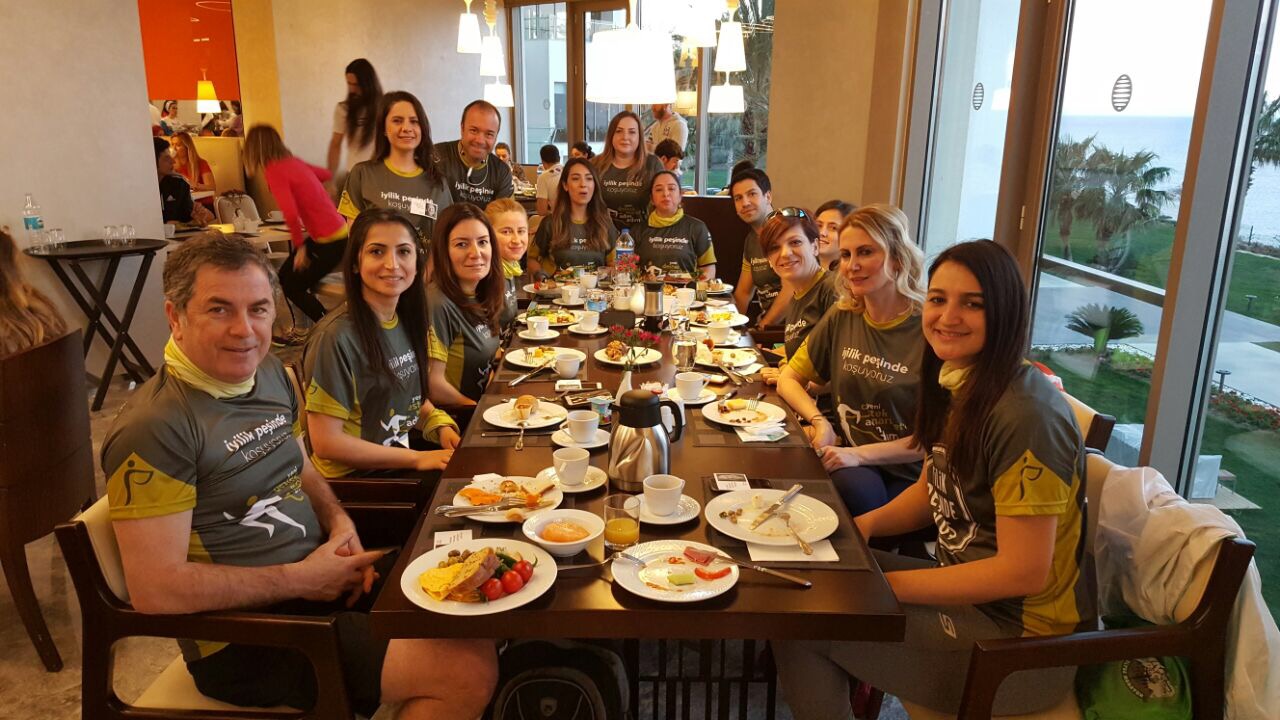 After that, we completed some brief preparations, left the hotel at around 8 and took the first bus to the site of the run.
The NGOs comprising the Step by Step platform all contributed to the overall cheer and fun. Some danced, some goofed around as they stretched, some chanted and cheered. Everyone found a way to have fun and make the most of the day. The weather, too, was perfect.
We, the 22 Tider participants, did our stretching, chatted with other NGOs, cheered and took photos. İhsan, who is always at our important events to take photos and shoot videos, was with us in Antalya, too. Below, I share some of those frames.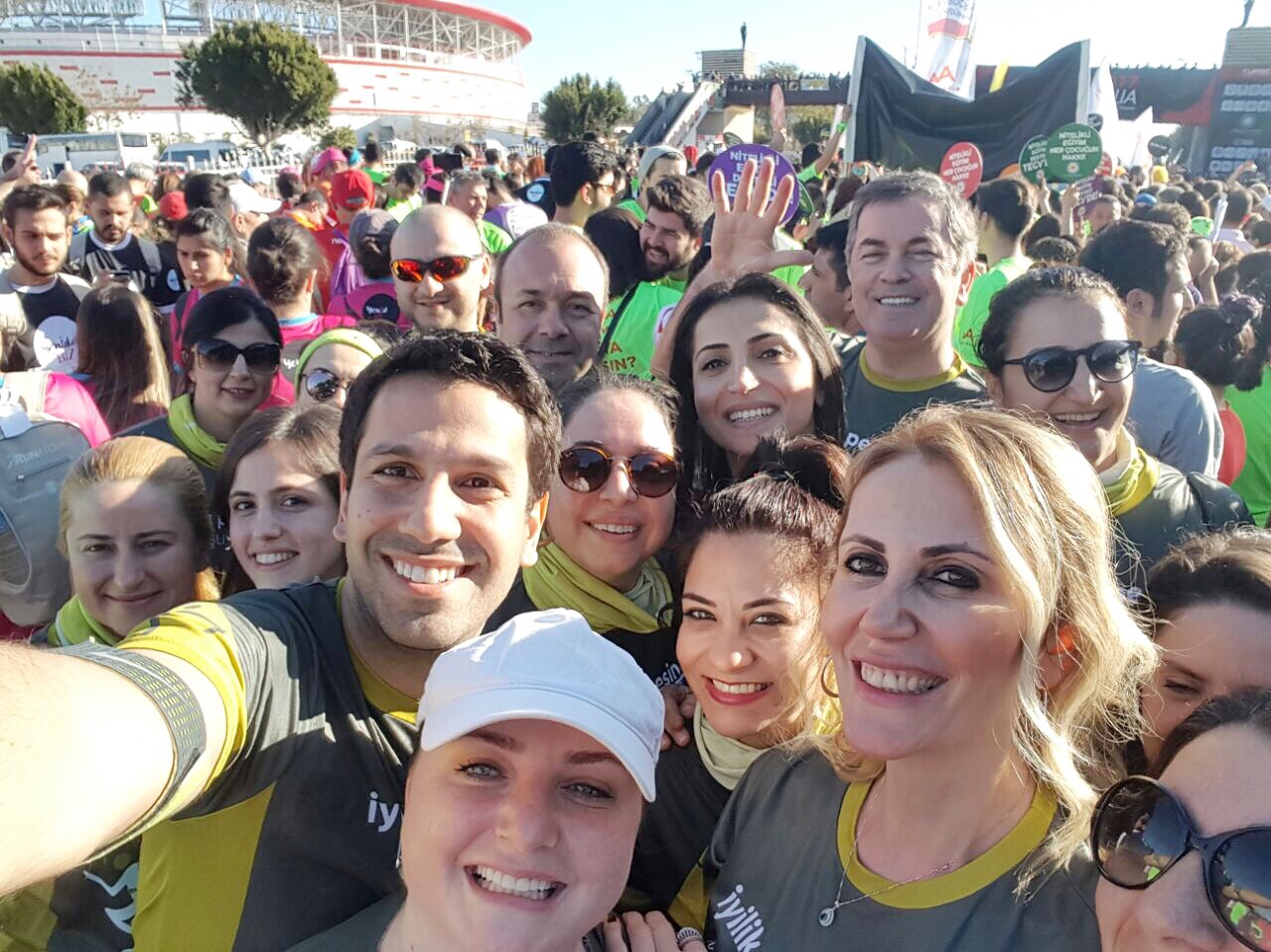 Those running the 21K gathered at the starting line at 9. Pınar was the only one of the Step by Step NGO reps to run 21K. The rest of us ran 10K. I joined the other volunteers and began running. We at Tider were at the back of the pack among a thick crowd, so we joked and took it easy for the first two kilometers. Then, with the way beginning to clear, I asked the others to let me pick up the pace. I kept doing so until the end.


First 70, without any training

I completed the run in 47 minutes, not counting the 2.59 minutes milling about after the starting gun went off. My official time of 47 minutes earned me a ranking of 70th among 3500 runners. Not a bad result for someone who's pushing 40 and hadn't done any special training the month before the race. I was pleased.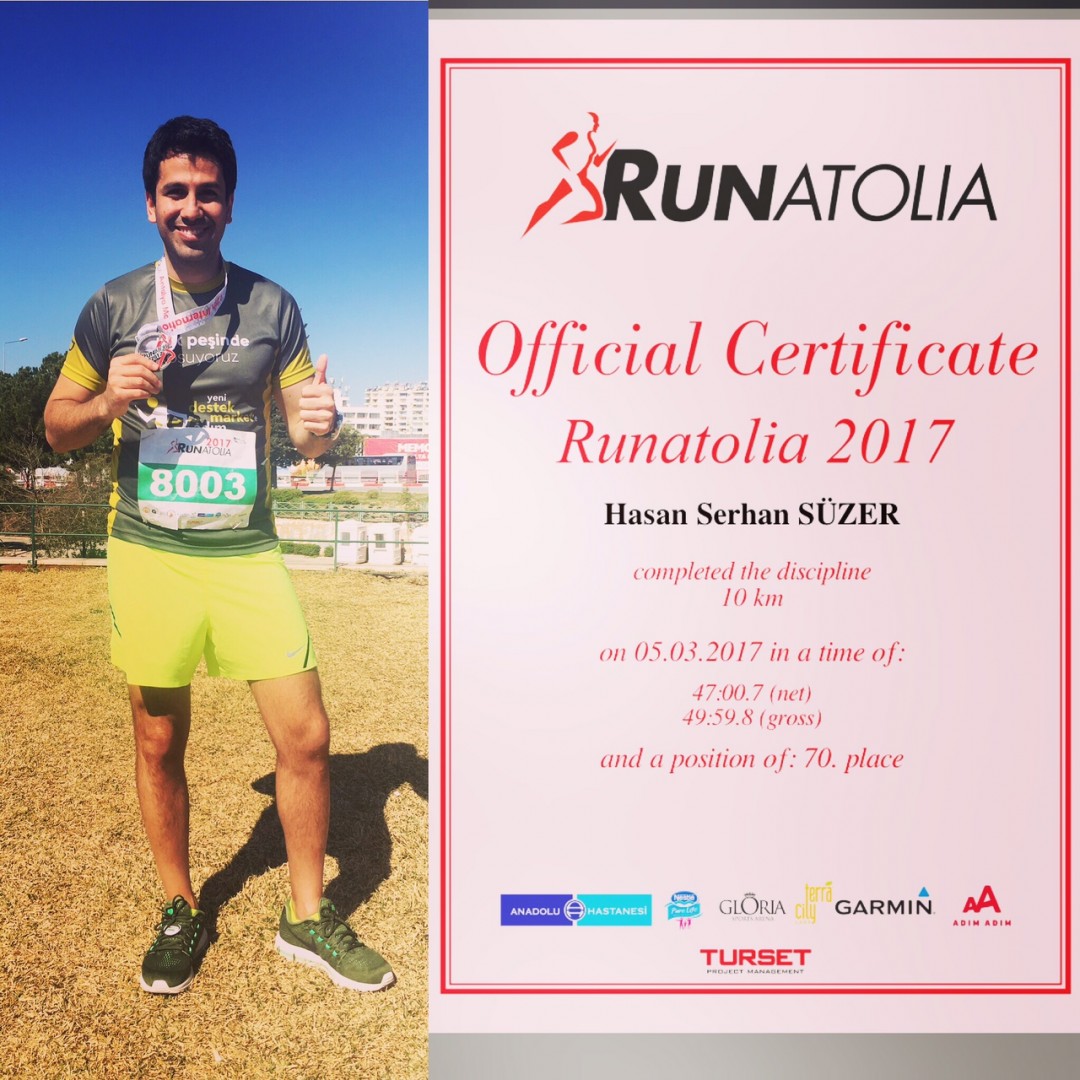 There were two things about the run that dampened my pleasure. The first was that nobody was there to photograph me as I held up Murat Bakan's photo while crossing the finish line to applaud. Unfortunately, our photographer friend, İhsan, was waiting with our group's bags because everyone else was participating in the run.
It would have been to capture that moment. And because I finished the race somewhat earlier than the others, none of my friends were there at the end. Never mind. There's always next time.
More upsetting news

What was truly distressing about the race was the news that one of the participants had lost her life. Dr. Hande, a volunteer, saw a runner collapse at the finish line. A heart massage was done. She was the first to inform us, via our WhatsApp group. I learned later that the collapsed runner was named Zeynel Murat Batur. When I checked his profile, I saw that he was a good athlete and had suffered a heart attack 300 meters from the finish. I'd like to share an article about this: http://www.hurriyet.com.tr/maratondaki-olumun-nedeni-belli-oldu-40386136
We had lost our friend from AKUT, Murat Bakan, for the same reason. May he rest in peace!
After the race, I went over to İhsan. "You can go over to the finish line," I told him. "I'll stand guard over the bags." He's passionate about photography and was happy to be able to grab his equipment and go. The rest of our volunteers then crossed the line one by one.
Everyone had finished the race in under two hours and we were able to spend some time together. We took photos, recounted our adventures and went down for ice cream. Then, at around noon, we took buses back to the hotel.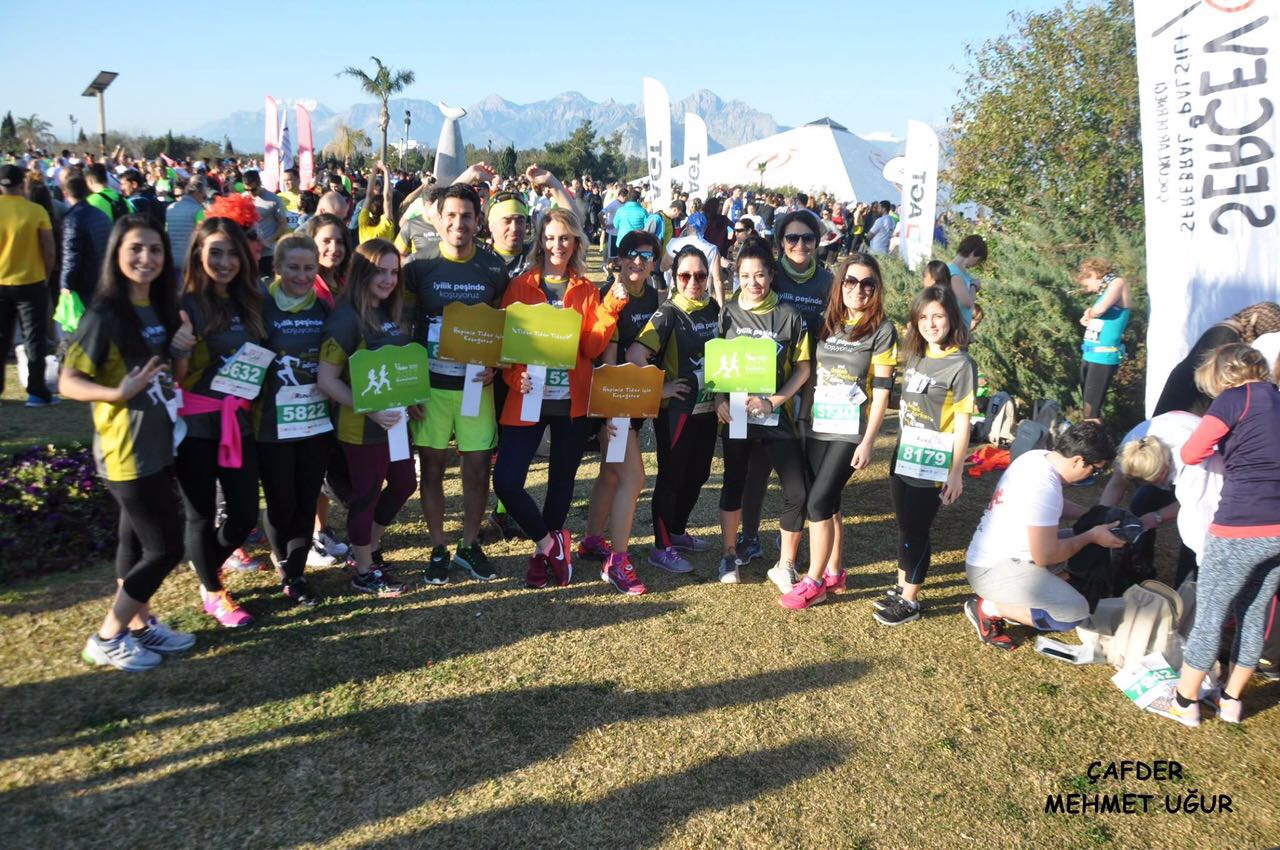 A post-race photo with some volunteers
At the hotel, we made our farewells. I went up and showered, pleased that I had done my part. Then I called Ozan, an army buddy who lives in Antalya. He and his daughter picked me up at the hotel and we had a fish dinner.

Nearing our Support Market target, step by step

The restaurant on the cliffs of Antalya was wonderful. I started feeling better and tried not to think about anything until I got back to Istanbul, focusing on making the most of my time in Antalya.
The Runatolia weekend really had been like a festival. It was held for a great cause, the people were great, the weather was great, the location was great. What more could I want!
I wanted to raise sufficient funds for the Support Market we were opening in Bağcılar. We were nearing our target, but needed to pick up the pace of our fundraising drive after the run. With 150 volunteers, we had raised TL 120,000 through the Istanbul Marathon. The goal for Runatolia and our 22 volunteers was TL 50,000, which was quite high. But nothing is impossible when it comes to our determined 22 Tider volunteers.
I'll write more about that in my next post.
Stay well.
Tag: anı